On Monday, November 7, it's all about showing some personal appreciation to the many brave men and women of our country who have sacrificed so much for our freedom. In advance of Veterans Day and to kick off the week off right, we recommend celebrating our veterans by painting our patriotic city red, white and blue at the fourth annual Mission: Gratitude benefit concert being held this year at the Agganis Arena.
The event, New England's largest musical event dedicated to our nation's military heroes. is hosted by Home Base, a partnership between the Red Sox Foundation and Massachusetts General Hospital Program.
Each year, the concert brings together more than 6,000 people raising more than $1 million to support Home Base's mission in healing the invisible wounds for post-9/11 veterans, service members and their families. This year's event will feature a live concert performance by The Beach Boys and opening remarks by Medal of Honor recipient Sgt. Kyle White.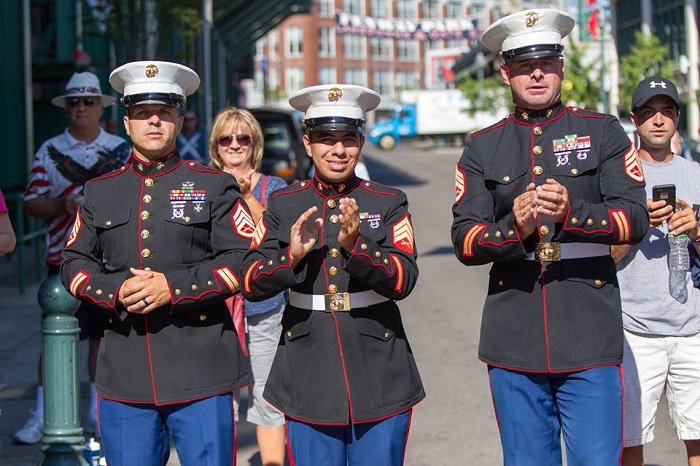 Photo Credit: Home Base
Since inception in 2009, Home Base's treatment and support programs have directly assisted more than 4,100 veterans and service members and over 3,300 family members. It is the only private sector clinic in New England, and the largest private sector clinic in the country with the sole focus of helping at-risk veterans and military families regain the lives they once had.
The program's services are specifically designed to provide care to all veterans and families, regardless of ability to pay or discharge status, and utilize a "three generation" model of care that extends to parents, children, and extended family members who are effectively integrated into care, i.e. child and adult psychiatrists, clinical psychologists and neuropsychologists, nurses and nurse practitioners, physical medicine and rehabilitation specialists, licensed clinical social workers, addictions specialists, and peer-to-peer outreach coordinators. Each member of this unique team of professionals is a veteran and/or family member of the post-9/11 wars, who work together to ensure veterans and their families receive appropriate personalized care.
Photo Credit: Home Base Program
Table sponsorships start at $5,000 and range up to $150,000 for presenting partnerships. For tickets or more information, visit www.homebase.org.