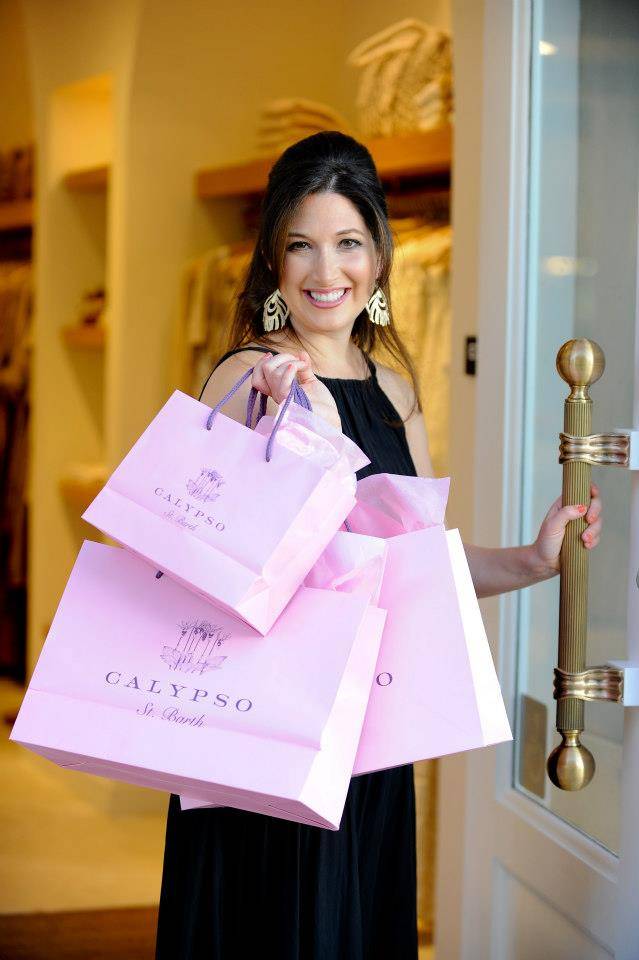 Calypso St. Barth opened their newest store at the Palo Alto Stanford Center with a celebration of life, balance and serenity.  The luxury lifestyle brand inspired by travel, culture and the arts is a dream oasis for every girl on a shopping mission. From exotic dip-dyed caftans to luxurious cashmere cardigans, women may endlessly mix and match countless combinations for effortless elegance. Calypso even carries gorgeous home furnishings from around the globe.
In honor of the opening, the Palo Alto store hosted three of Silicon Valley's most fashionable technologists who took a break from their busy lives for an open discussion about balancing the real-time demands of life in the digital age.  Honestly WTF Editor In Chief, Erica Chan Coffman moderated the panel aptly called, "A Balanced Life", which included Randi Zuckerberg and Power Pinner, Christine Martinez.
Stefanie DiRienzo-Smith, Calypso St. Barth President & CEO commented, "We're honored to host these accomplished women and partake in a conversation that's relevant to so many of all different backgrounds and varied life situations."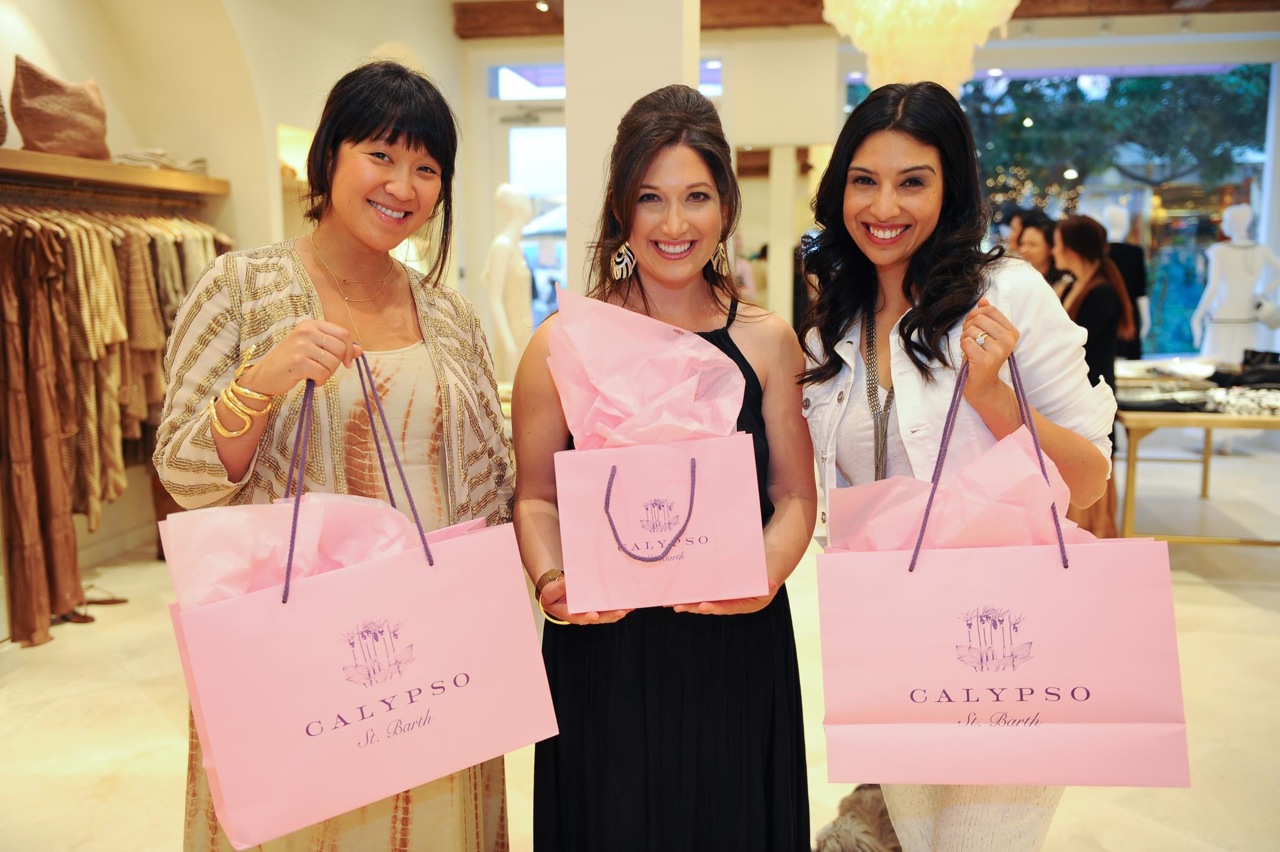 The store's bold patterns, vibrant color, and rich textures served as as beautiful backdrop for the discussion, where the women shared their own personal tips to maintain serenity amidst a chaotic stream of real-time demands.
Zuckerberg began by commenting, "As a working mom myself, I welcome the opportunity for healthy discussion around finding ways to slow down, whether that involves leveraging technology to make things more efficient or actually powering down for a quiet moment".
She has emerged from her brother's shadow to become a power player of her own in the world of technology. The former Marketing Director of Facebook started her own company, Zuckerberg Media, and had also signed on as Executive Producer of the Bravo TV show, "Startups: Silicon Valley."  In addition, she is Editor-in-Chief of Dot Complicated, a newsletter and website helping us navigate through our wired lives.  And she manages to balance all of this with a husband and child!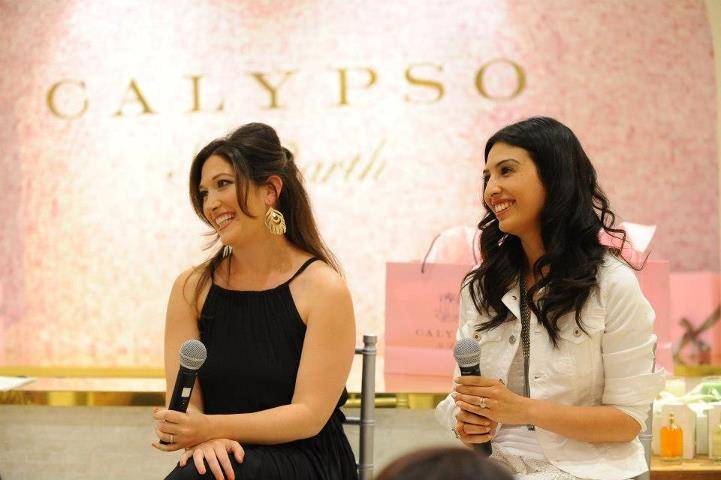 After the panel discussion, Zuckerberg paused for an insightful interview with Haute Living.
Haute Living: How do you balance so many roles?
Randi Zuckerberg: I started my company, Zuckerberg Media, just months after giving birth to my son, and the balancing act is an ongoing challenge every day. It is important to designate time to work, to relax and to spend with your family. Scheduling this time is helpful in ensuring that you have a good balance between priorities. At home, I try to make a conscious effort to spend tech-free time with my family, whether I'm playing with my son, Asher, or relaxing with my husband. I'm back on email late at night, when Asher is finally asleep and the house is quiet  – because that's when my head is most clear. We just came back from a month-long trip to Japan (something my husband and I have always had on our bucket list), and I spent the days exploring with my family and the nights writing the final chapters of my book.
HL: Tell us about the mission of Zuckerberg Media.
RZ: I've noticed that though there's so much content out there about "technology" or about "lifestyle," but there's so much more to be said at the intersection of the two, which is why I started Zuckerberg Media. We recently opened a full-service production studio in the heart of Silicon Valley. I'm passionate about creating engaging content that bridges this gap, for brands and partners as well as original productions from our team.
It is also important to me to make technology more accessible and easy to use for the individual. We recently launched Dot Complicated, a newsletter and website, helping people navigate the new social norms of this wired world, as technology is making our lives easier but also more complicated.
HL: Have you always considered yourself an entrepreneur?
RZ: I think the heart of being an entrepreneur is seeing the world as it is and believing you can make a difference – and then taking the plunge to actually do it. I've always had the entrepreneurial spirit and passion within me, but I didn't consider myself a true entrepreneur until I started my own company. There's a saying, "You're not a true entrepreneur until you feel like you're about to vomit more than once a day from nerves or fear."
HL: What is the biggest challenge you've faced in your career thus far?
RZ: Starting a new company while raising my newborn son was definitely the biggest challenge. Pursuing my career and dreams as a new mom required a major juggling act and a whole lot of sacrifice. At the same time, I'm pushing myself towards my dreams to create a better world for Asher.
HL: Do you think that you now "have it all"?
RZ: Not at all! But I am getting better at balancing my priorities. It's almost impossible to have it all, every single day.
HL: What advice can you give women who want to have everything – the career, a husband, children and everything else?
RZ: Make a conscious decision every day to pick three of your top priorities to focus on- between work, sleep, fitness, friends, and family. You can never properly focus on all five in one given day, but if you mix up your top three priorities, you can truly have it all over the course of each week, month, and year.  Also, find ways that can help you organize and achieve these priorities. In our Dot Complicated newsletter and content, we often address easy-to-use apps and tips that can help with everything from dating, to building a resume,  staying healthy while at work, and much more.
Like Haute Living San Francisco? Join our Facebook page or follow us on Twitter @HauteLivingSF. Want Haute Living San Francisco delivered to your inbox once a week? Sign up for our newsletter.