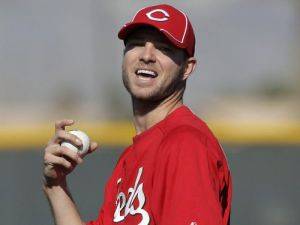 The Los Angeles Angels of Anaheim have a new reliever in Ryan Madson.
His one-year price tag: $3.5 million.
The aforementioned salary is his base pay, which is less than half of what he was guaranteed when he signed with the Cincinnati Reds a year ago.
He can add as much as $2.5 million to that sum depending upon whether or not he reaches certain thresholds during the season; he can earn another $1 million based on how many games he finishes.
Madson said Wednesday: "I'm optimistic to start the season. To have a guy in my corner like Dr. (Lewis) Yocum, that gives me confidence I'll be ready to start the season and hit it full force."
The 32-year-old Long Beach native, nicknamed "Mad Dog", underwent Tommy John surgery this April. A typical rehabilitation period is one year, but Madson seems confident that the team's physician, Yocum, will have him in fighting form for the 2013 opener at Cincinnati.
Like Haute Living Los Angeles? Join our Facebook page or follow us on Twitter @HauteLivingLA. Want Haute Living Los Angeles delivered to your inbox once a week? Sign up for our newsletter.