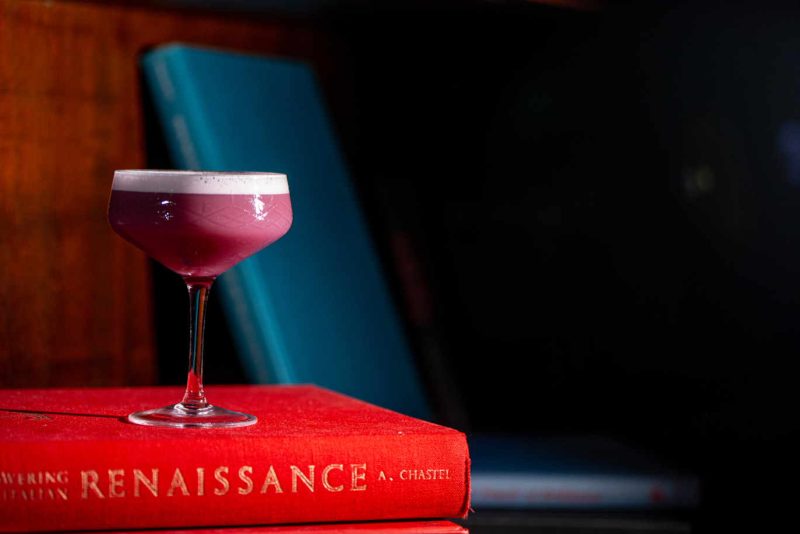 Photo Credit: Kim Fox
There's a whimsical new speakeasy at the SLS Hotel Beverly Hills, and we were so charmed that we decided to make it our pick for cocktail of the week.
Meet Wasp in a Wig, inspired by the lost chapter of Lewis Carroll's Through the Looking-Glass, where you can sip, dine, and play down the rabbit hole.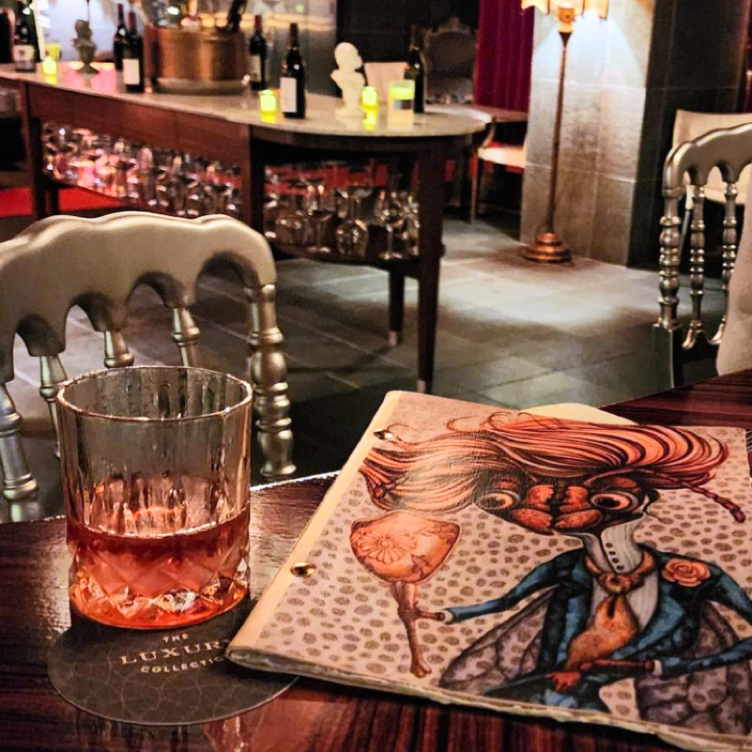 Photo Credit: SLS Beverly Hills
Tucked discreetly behind a mirrored wall by day, the speakeasy entrance is only revealed once the clock strikes 5PM, when the mirror surprisingly opens and a host stand appears. Once inside, Wasp in a Wig reveals itself as a visual feast filled with whimsical charm, crystal chandeliers casting a soft glow over the room, vintage photographs adorning the walls, and plush white velvet upholstery across cozy, intimate seating nooks scattered throughout the room. Various design elements pay homage to Lewis Carroll's imaginative Wonderland and the beloved characters that inhabit it–like Alice and the Red Queen.
The menu is divided into three sections inspired by the enchanted dimension of Alice in Wonderland. Explore the "One side make you grow taller" section, featuring an array of  mushroom-inspired dishes. Delight in the "Eat Me" section, including shareable dishes like oysters infused with Korean flavors and an oxtail chicharron. Lastly, indulge in the "Drink Me" section, which features craft cocktails such as the White Rabbit and The Key Li-Me Softly — and our pick of the week, The Empress.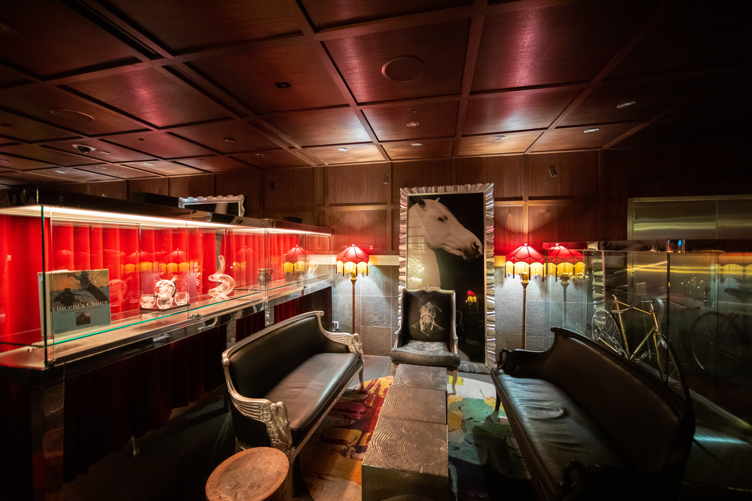 Photo Credit: SLS Beverly Hills
The Empress' distinct flavor profile comes from eight natural botanicals: butterfly pea blossom, Fairmont Empress tea, juniper, grapefruit peel, coriander seed, cinnamon bark, rose petal, and ginger root a well as hibiscus, which is usually associated with feminine beauty. The team here infuses Empress Gin with house-made hibiscus to add tartness and create a well-balanced cocktail. The exotic color also adds a sense of allure.
The hotel and speakeasy are located at 465 La Cienega Blvd, Los Angeles, 90048
Subscribe to discover the best kept secrets in your city