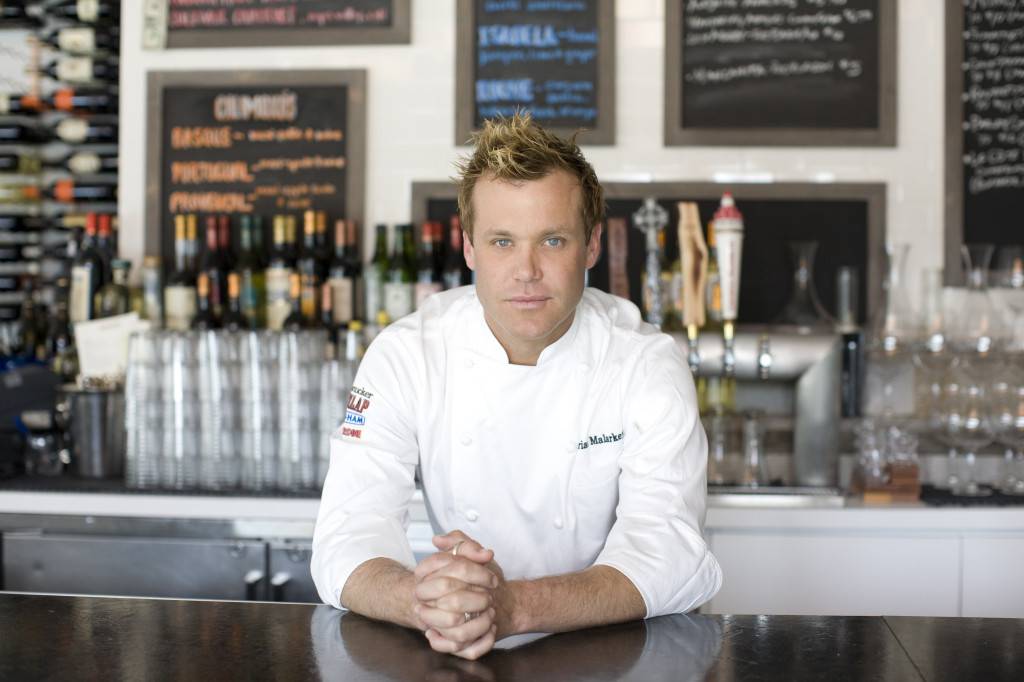 To say that Chef Brian Malarkey knows a thing or two about food is a wild understatement. In just three years, Malarkey and business partner James Brennan have created eight successful restaurants across the United States. The restaurant group, Enlightened Hospitality, includes Searsucker (San Diego, Del Mar, Austin), Herringbone La Jolla, Green Acres (San Diego) and his latest effort, Herringbone Los Angeles at the Mondrian West Hollywood. In addition to his career as a chef and restaurateur, Malarkey has also starred as a judge/mentor on ABC's cooking competition show The Taste alongside Anthony Bourdain, Nigella Lawson and Ludo Lefebvre. He is also a past Top Chef finalist and has starred in series on TLC, Travel Channel, Bravo, OWN and more. Malarkey headlines food and wine festivals across the country with cooking demos and book signings of his most recent cook book, "Come Early, Stay Late." Here is this celebrity chef's insiders guide to the City of Angels.
Like Haute Living Los Angeles? Join our Facebook page or follow us on Twitter @HauteLivingMag.
Where were you born ?
Bend, Oregon
How long in Los angeles:
Herringbone opened in January at Mondrian LA
Neighborhood:
Point Loma, a seaside community in San Diego
Occupation:
Executive Chef of Enlightened Hospitality Group
Favorite Restaurant:
Besides Herringbone and Searsucker, Gjelina in Venice has great ambiance, amazing preparation and bold flavors
Best Sushi:
Nobu in Malibu
Best Italian:
Ristorante di Giorgio Baldi in in Santa Monica is also my favorite Italian restaurant
Best dessert:
Herringbone Sundae with chocolate ice cream, sea salt blondies, marshmallow cream, caramelized nibs and creamy caramel
Best place for a romantic date:
Shutters on the Beach
Best Sunday brunch:
Shutters on the Beach
Best place for a power business meeting:
Spago and Bouchon Bistro in Beverly Hills
If you have out of town guests, which hotel would you recommend?
Shutters on the Beach
Favorite shopping venue/boutique:
Fred Segal
Favorite Charity Event:
Surfers Healing
Favorite Cultural Event:
Los Angeles Food & Wine Festival
Best Steakhouse:
Craft Los Angeles
Best Pizza:
Pizzeria Moza is my favorite modern spot for pizza
Best Lunch:
The Ivy, Farmer's Market at The Grove and Blue Plate Taco
Best Gym/Athletic Facility:
The ocean is great for swimming, surfing and paddle boarding!
Best Limousine/Driving Service:
Uber
All-around favorite locale in Los Angeles, whether a neighborhood, restaurant, venue, or other
Malibu
Best aspect of Los Angeles
San Diego is not far away from Los Angeles and I have always enjoyed the city's excitement in the air!
MORE HAUTE SECRETS

Fatal error: Call to undefined function related_posts() in /home/hautel5/public_html/wp-content/themes/haute-living-2014/single-haute-secrets.php on line 83