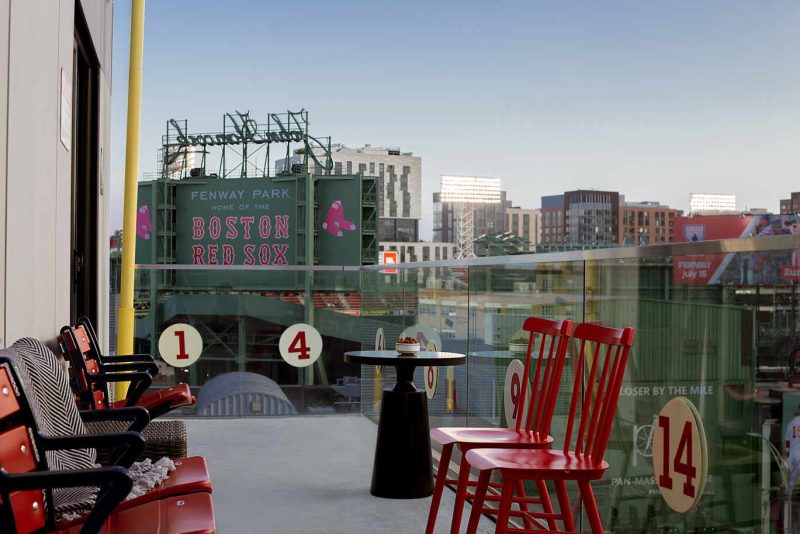 Photo Credit: Hotel Commonwealth
There is one hotel that's an absolute must for Red Sox fans, and that is Hotel Commonwealth, a Sox-themed stay adjacent to the iconic Fenway Park. It doesn't hurt that this property actually is the official hotel of the Boston Red Sox. So there's that. But what should you expect as you prepare to be taken out to the ball game?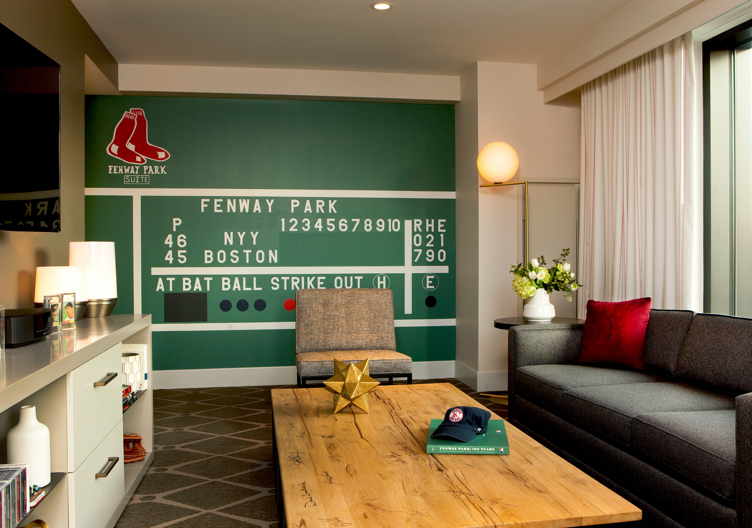 Photo Credit: Hotel Commonwealth
For starters, Hotel Commonwealth really is in a prime location, in the heart of Boston's Kenmore Square, mere minutes away from Fenway. There are 245 guest rooms and suites, generously sized for the city, each highly detailed to offer that supreme MLB experience. For Red Sox fans, the suite to beat is the Fenway Park Suite, which features a spacious walk-out balcony overlooking the ballpark, collectibles including the #6 from the Green Monster scoreboard originally given to Johnny Pesky when he retired, a coffee table signed by numerous Red Sox legends, and actual Fenway dirt. Which, to fans, is everything.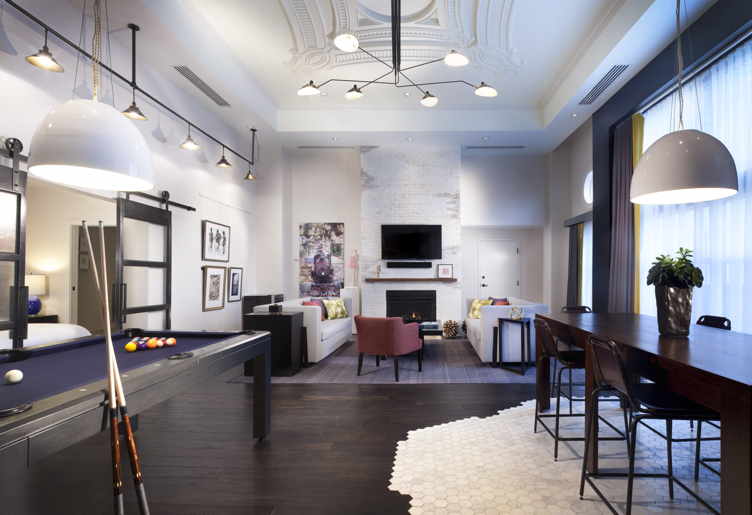 Photo Credit: Hotel Commonwealth
But this isn't a Red Sox hotel alone — if the team (or the sport) isn't your jam, check out the Terrier Suite, in homage of nearby Boston University; the Rathskeller Suite, an upscale retro room that pays homage to Kenmore Square's iconic past that was once home to the underground music venue known as "The Rat"; or The Loft Suite, the property's largest. It combines the industrial chic of an artist's atelier with the unexpected nature of modern Boston via floor-to-ceiling windows, whitewashed brick walls that display a rotating collection of works from local artists, as well as carefully curated details such as an artist's table for dining, an amply scaled seating area, and a pool table.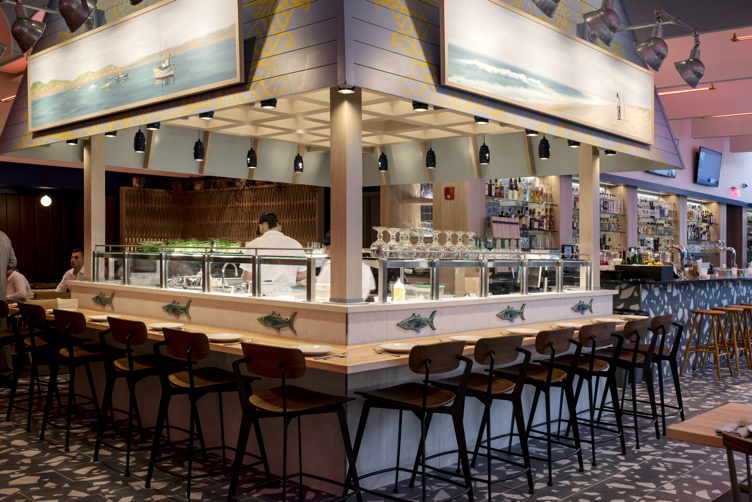 Photo Credit: Hotel Commonwealth
The hotel doesn't have a spa (but when it's sports-themed, does it really need one?), but what it does have are some excellent dining concepts. The first, Pescador, is a coastal grill featuring fresh seafood caught in local, New England waters, and is inspired by a variety of international coastal cuisines, from Andalusia to Argentina. It's an extremely photo-friendly space thanks to the warm lights set high on vaulted ceilings, which bathe the space in flattering shades of pink and orange (meant to convey a warm, tropical sunset at the beach), designed with a ceviche bar, communal tables, and cozy banquets.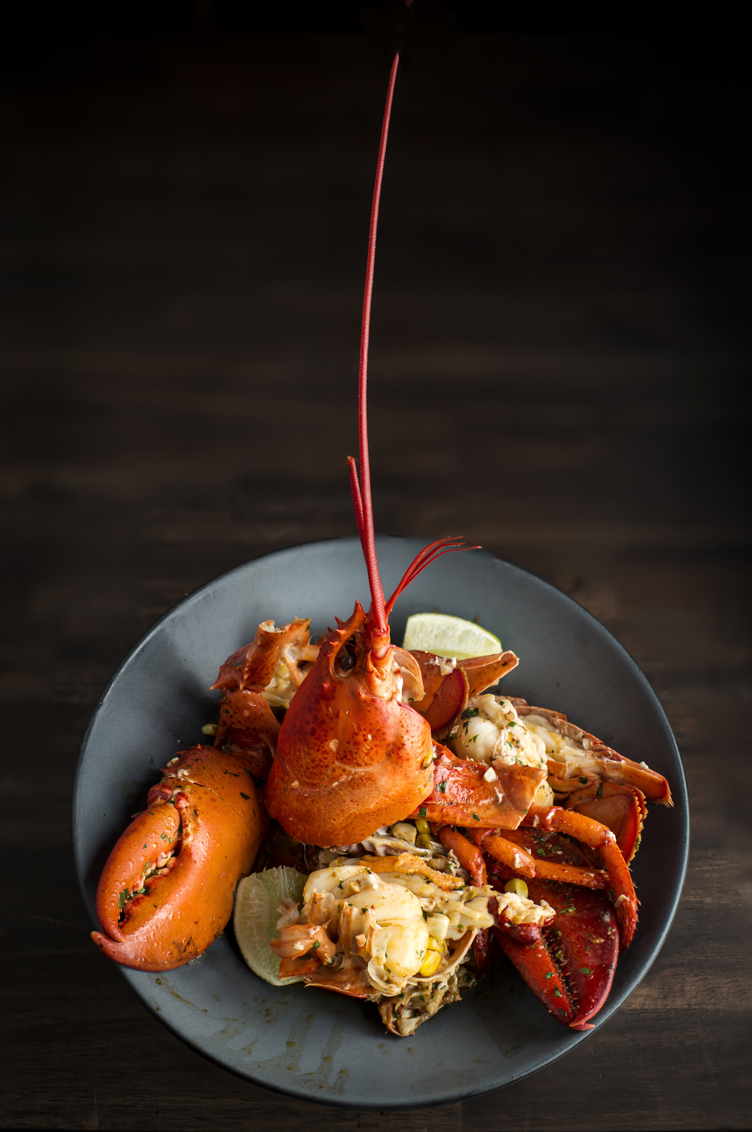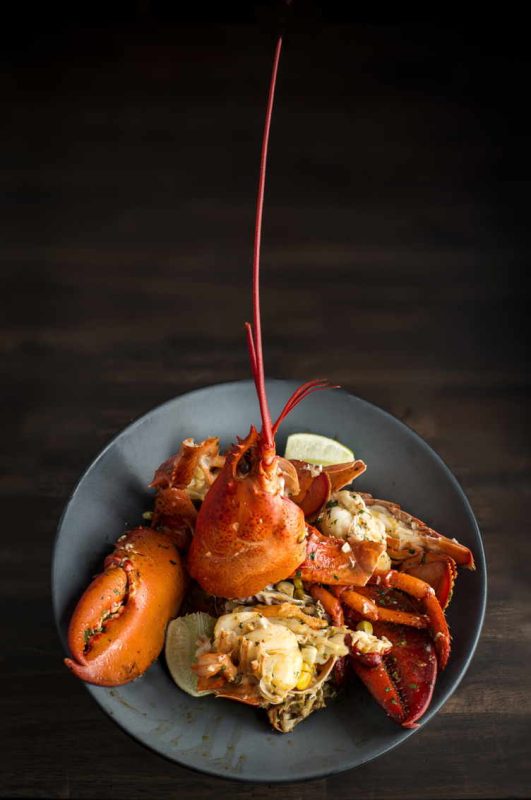 Photo Credit: Steve HillThe menu features a wide variety of small plates such as, roasted "corn ribs and "octopus & chorizo", a diverse offering of ceviche, poke, crudo, paella, pizzas, and tacos, as well as signature entrees from a wood-fired grill. The cocktail menu plays into the Mexican theme, featuring over 70 mezcals and tequilas from Mexico's most celebrated producers, along with a variety of wine, beer, and cocktails — including a build your own Paloma menu.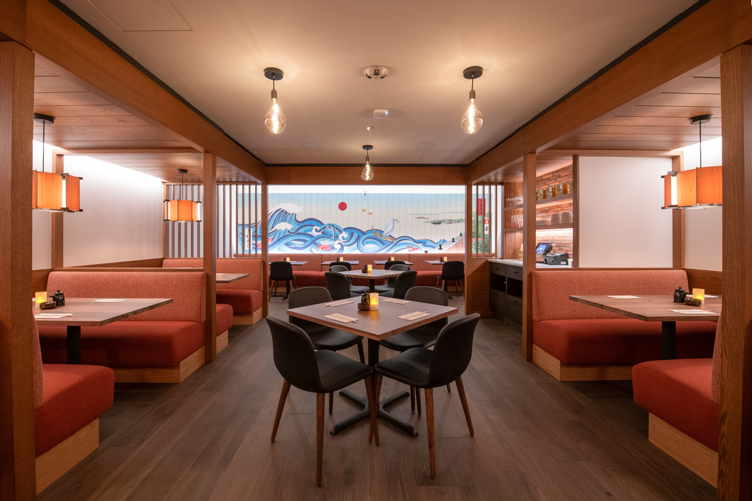 Photo Credit: Josh Edenbaum
Blue Ribbon Sushi — a national, celebrated, high-end sushi eatery — also calls the hotel home. The 120-seat restaurant exudes a sense of warmth and beauty, all constructed with a combination of walnut, oak and mahogany details, accented by walls adorned with imported Japanese ceramic tile. As its name implies, sushi is the dish du jour here, though other seafood items from the Sea of Japan, the Pacific Ocean, and local New England waters, are on offer, as are items from the A5 Wagyu and meats family. Adult beverages inclusive of cocktails, premium Japanese whiskeys and beer, and a varied sake selection, which includes Blue Ribbon's own proprietary Junmai, Junmai Ginjo, Junmai Daiginjo, and Nigori, are excellent accompaniments here.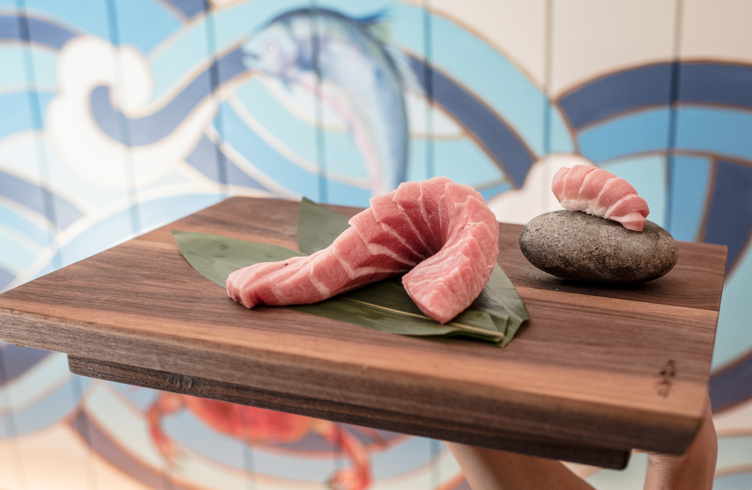 Photo Credit: Steve Hill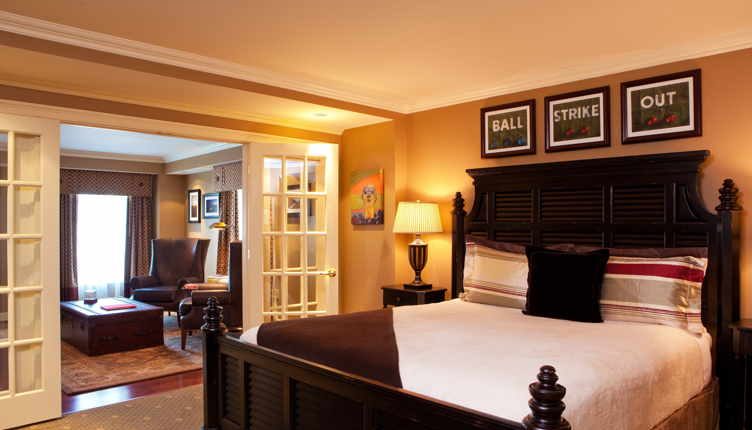 Hotel Commonwealth
Baseball Suite
Photo Credit: Hotel Commonwealth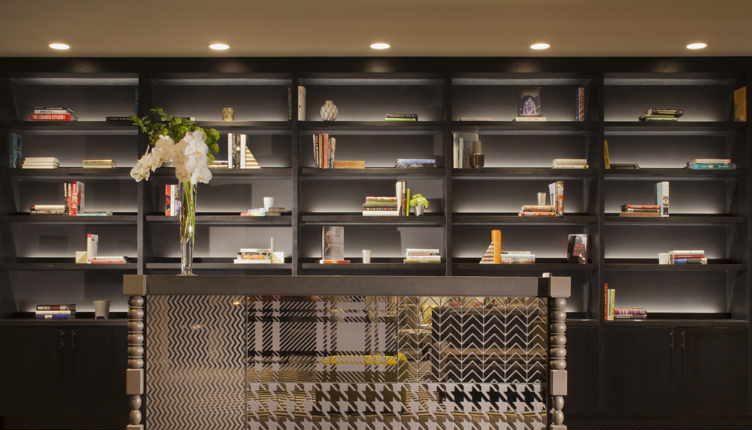 Hotel Commonwealth
Reception desk
Photo Credit: Hotel Commonwealth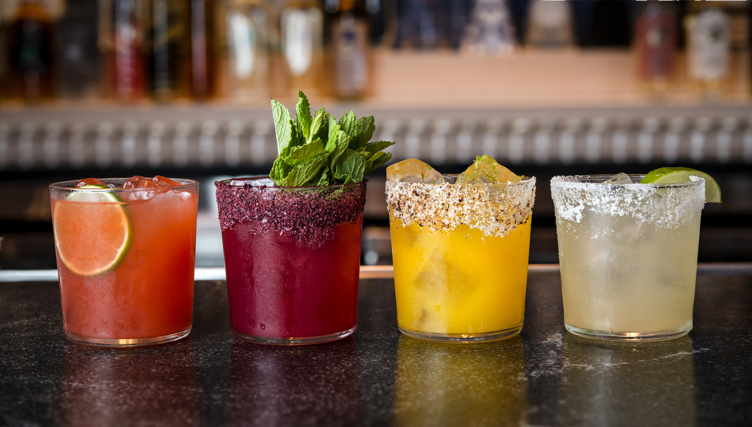 Hotel Commonwealth
Pescador margaritas
Photo Credit: Steve Hill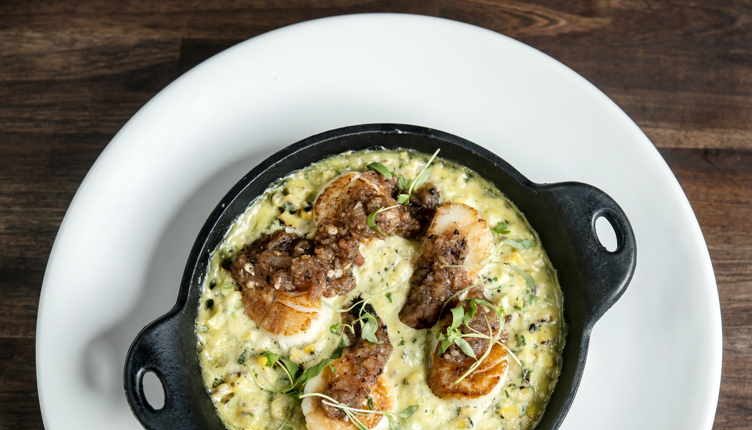 Hotel Commonwealth
New Bedford sea scallops at Pescador
Photo Credit: Steve Hill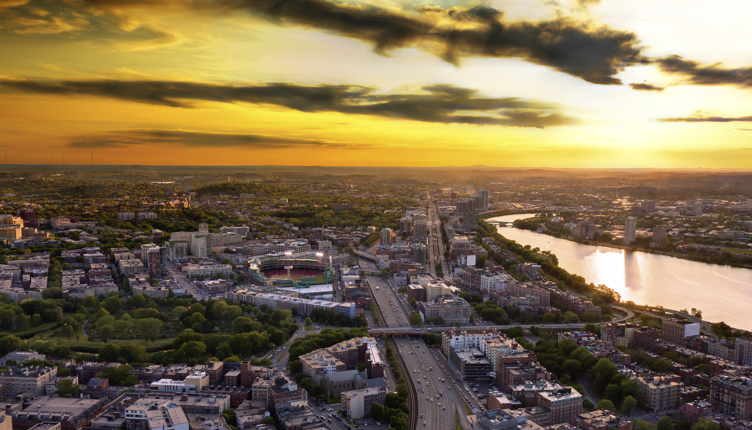 Hotel Commonwealth
Boston at sunset
Photo Credit: Hotel Commonwealth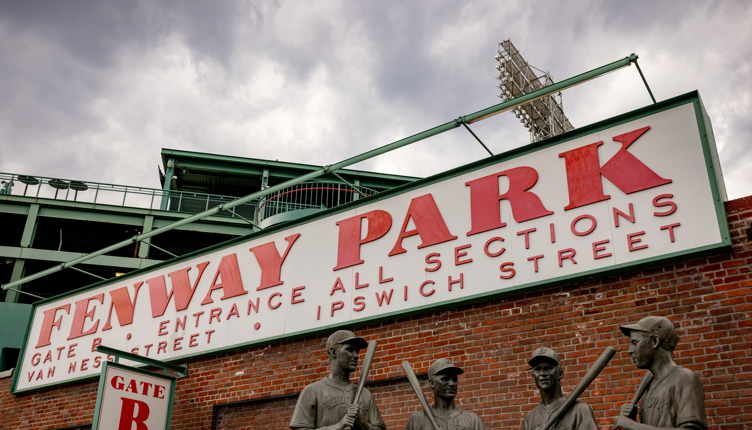 Hotel Commonwealth
Fenway Park
Photo Credit: Hotel Commonwealth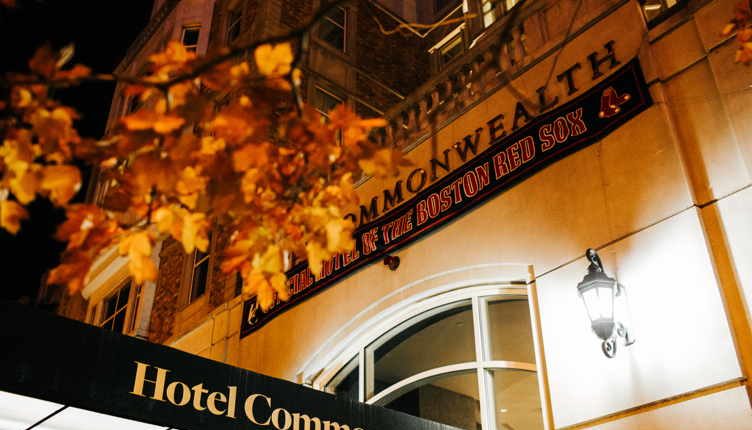 Hotel Commonwealth
Hotel Commonwealth exterior
Photo Credit: Hotel Commonwealth
Subscribe to discover the best kept secrets in your city