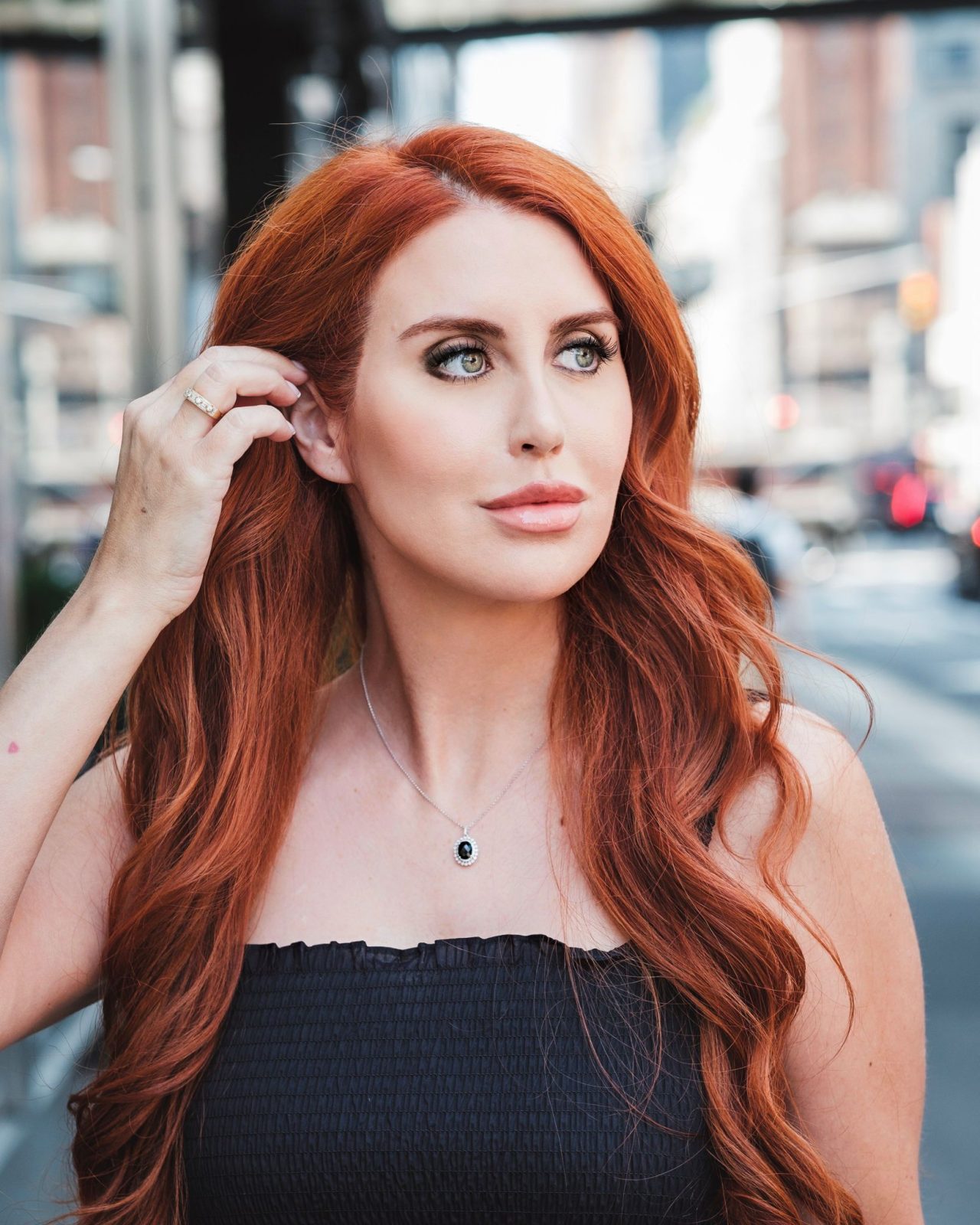 Influencer Megan Linke is famous for her NYC stories both with and without her talented football prodigy son Liam. The last year held some life-changing challenges for the online inspiration, who is so much more than just an online soccer-mom and Linke bounces back in style.
Megan Linke has come a long way. Once gone viral for starting the online trend of 'twinning', wearing matching outfits with her son Liam, she's been sharing everything from beauty, fashion, life – and of course the journey of being Liam's soccer-mom – with almost half a million followers on Instagram. Her authentic content has seen her on a constantly changing journey, with continued success.
But the past year has challenged Linke in new ways. She lost her brother, father & grandmother all within 8 months. The part of life and its realities that we don't see on social media as often as the highlights, loss, grief, and finding yourself after life-changing events.
But Megan Linke wouldn't be the successful woman she is if it wasn't for her resilience and inspirational energy to create positivity.
Life is a little different than it was when the 'LiAndMeInNyc' journey started.
Linke has made the move from the Upper West Side to NJ, with Liam playing for the Red Bulls Pre Academy in NJ the almost daily commute from the UWS to NJ was too much. Happy about the organic change, Linke says 'Now we have a house, space, a yard with deer and rabbits and live only 10 minutes from Liam's training facility'.
So of course being selected as a 2023 MLS Season Pass Ambassador for the New York Red Bulls has come as one of the most natural gigs yet for the passionate soccer-mom.
Linke is attending games with the family, doing post-game interviews, and – a fan favorite at this point – has come up with special handshakes with all the players.
All this at the arguably biggest time ever for the MLS, the greatest Lionel Messi has just joined the league on a record-breaking deal.
We'd say the chances are pretty good Megan Linke's and Messi's paths will cross at the MLS All-Star Game this week.
Currently celebrating family life and her 40s, Megan Linke is way more than a typical niche influence or brand. Most people looking to create a career on social media will be well advised to concentrate on a specific niche. With Linke, it's the opposite that has created the authentic content which draws in so many different people to follow her journey.
Right after being a soccer-mom, Megan Linke is equally passionate about her welfare animal activism, her rescue dogs, fashion, beauty, and travels. That sounds challenging to put together as a single creator. For Megan Linke, it's just another challenge mastered.
Written in partnership with Digital Nod
Subscribe to discover the best kept secrets in your city