Photo Credit: Erik Keller Photography
Everyone in Naples knows Hailstone Vineyards as it is poured in all of Naples' haute spots, including Campiello, Bleu Provence, Del Mar, Veranda E, Sea Salt, and Ocean Prime. The boutique vineyard based in Napa Valley is owned and operated by the husband-and-wife team, Chris and Jessica Zazo. Haute Living Naples sat down with the Zazos to talk about the past, present, and future of Hailstone Vineyards. 
Haute Living: Let's talk about your initial plan for Hailstone and if that's changed as the winery has evolved.
Chris Zazo:  It all started after tastings in Napa Valley. I originally set out to make world-class Cabernet that would be used in our Dallas-based storm restoration business as customer appreciation gifts.  The wine quickly evolved into a business after praise from clients and esteemed critics alike. Hailstone Vineyards started with one blend and now produces five wines with distribution in multiple states and a collective tasting room in Napa Valley. Our mindset toward the business has completely shifted from the origin – it's now our main focus and passion as we look forward to continuing to release new vintages and varietals. 
HL: What makes wine growing in Napa Valley so special and unique?
CZ: When we ventured into the wine business, Napa was the logical choice as it's home to some of the best winemakers and vineyards in the world.  The California landscape is so unique; we face the challenges that Mother Nature throws at us through earthquakes, droughts, and fires. Time and time again, Napa Valley overcomes the perils of weather and consistently produces amazing wine! I'm honored to work in an industry alongside so many talented people with a common goal to overcome adversity and have it shine in a bottle of wine. 
HL: Jessica, what would you say sets your wines and the company apart?
Jessica Zazo: I think there are many people that can relate to what it feels like to start from nothing. When Chris started Hailstone Vineyards, he took on a lot of risk; learned from mistakes along the way – the outcome today is what I would consider an "against all odds" success story. We are a small boutique winery with love and passion. Hailstone Vineyards is unique in a sense where our community can order off a local wine list while potentially running into us at the same restaurant. We are extremely connected to followers in both Naples and Napa because of this!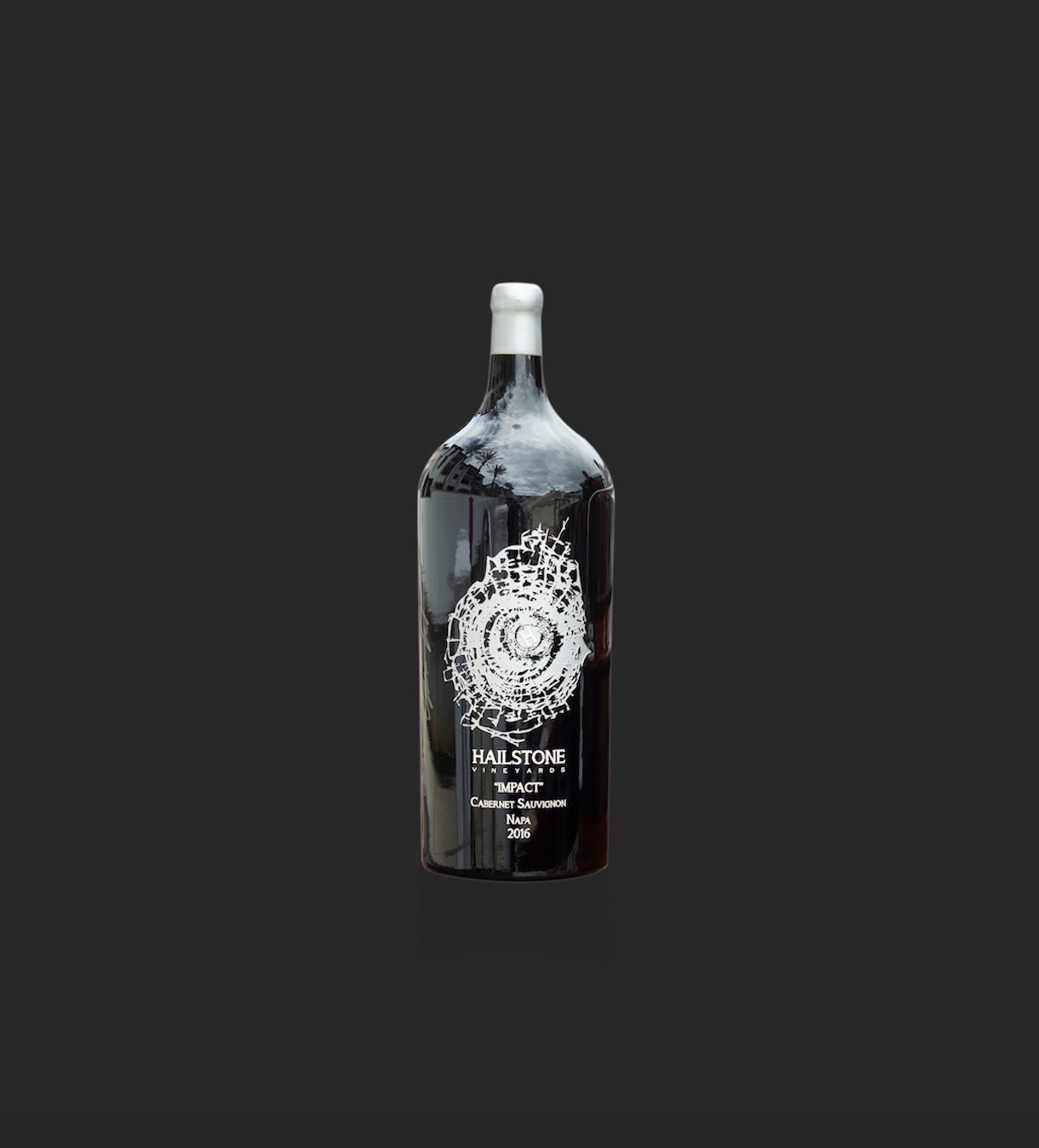 Photo Credit: Erik Keller Photography
HL: Are you finding that having your wine poured in Naples has helped grow your brand in Napa? Who are your biggest supporters?
JZ: Naples has helped our brand tremendously, not just in Napa but also into new markets like our recent expansion in Aspen, Colorado. Our Naples family is nothing short of truly amazing! We have made an incredible number of new friends here. Every one of them is so special and supportive. Our friends are always texting pictures of them with our wine – whether it be at a local restaurant or them hanging out enjoying Hailstone at home. We've also felt extremely supported by the professional community in Naples, including this exciting partnership with Haute Living. We enjoy interacting with local businesses here to pour our wines at their events or create special auction items to raise awareness for amazing causes. That means the world to us. 
HL: What do you consider to be the greatest luxury in life?
CZ: Time is the commodity we all chase – in the busy world we live in, there is never enough time to do the things we want to do.  I consider the ability to take time to prioritize the "small" things in life – like time with friends and family – to be the ultimate luxury.
JZ: Spending time with my family. My parents live here in Naples full-time. Chris and I are very close to them. I cherish every minute the four of us get to spend together. It's always lots of laughs and such a fun time! They are our number one supporter, and they ground us. That, to me, is more than a luxury; it's a blessing.
HL: What is next for Hailstone Vineyards?
Hailstone Vineyards: Currently, celebrating the release of three new wines! A Sauvignon Blanc, Chardonnay and Cabernet Sauvignon. We've been working on something special that we will unveil this spring. It'll be the perfect wine to enjoy al fresco dining in the summer months, yet versatile enough to sip on a boat with friends! 
 For for information about Hailstone Vineyards or to order online visit: Hailstonevineyards.com | Follow along on all things events and news @hailstonevineyards.
Subscribe to discover the best kept secrets in your city