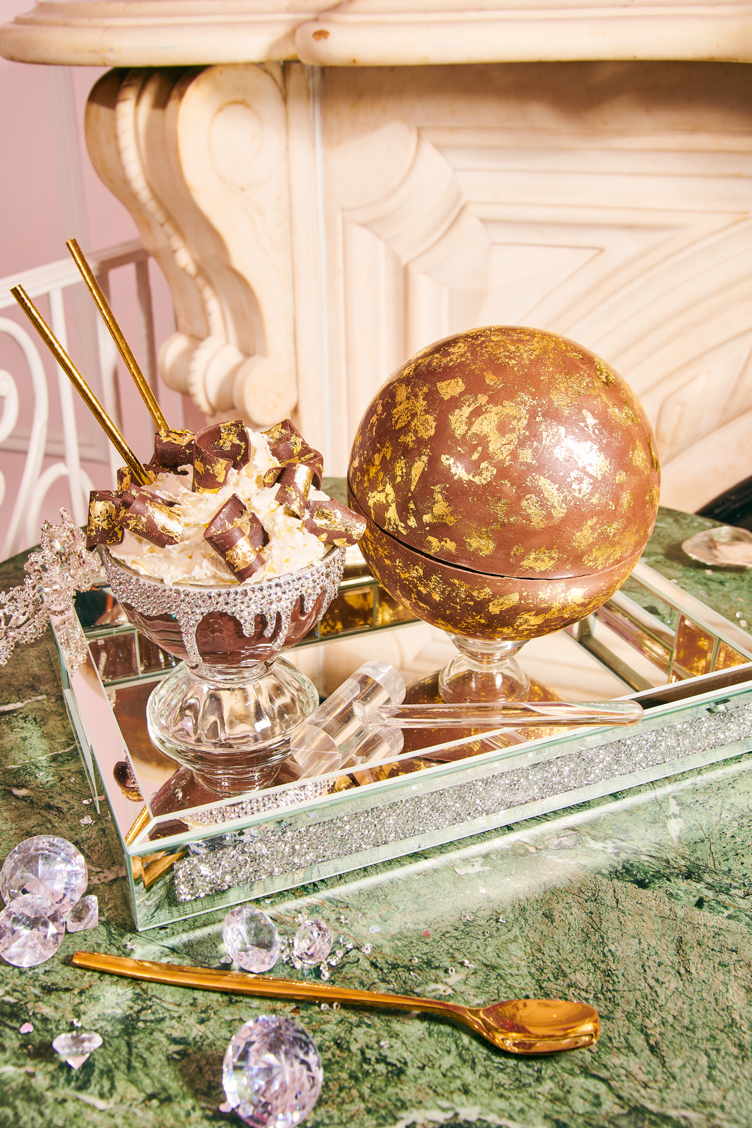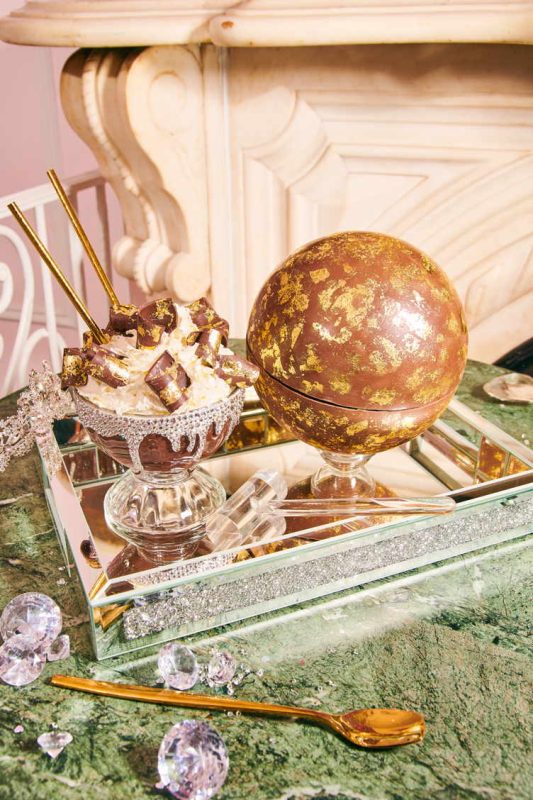 Photo Credit: Serendipity3
Have you ever imagined that ordering a hot chocolate could cost you $250K? Well, this is reality — and if you're on the hunt for the ultimate Valentine's Day present, this has got to be it.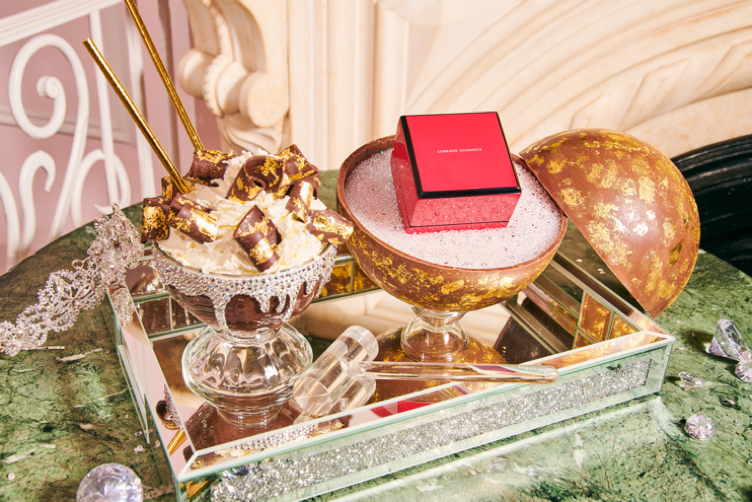 Photo Credit: Serendipity3
This V-Day, NYC sweet spot Serendipity3 is offering up an uber-luxe version of its signature Diamond Frrrozen Hot Chocolate. This version is served in a Serendipity3 goblet dripping with Austrian crystals made by Kellie DeFries (otherwise known as "Crystal Ninja") that's filled with the restaurant's iconic blend of 14 exotic cocoas, topped with a cloud of whipped cream, sprinkled with edible "diamond" glitter, and 23K edible gold gilded chocolate shavings with gold straws that accompany a gilded chocolate sphere filled with edible diamonds.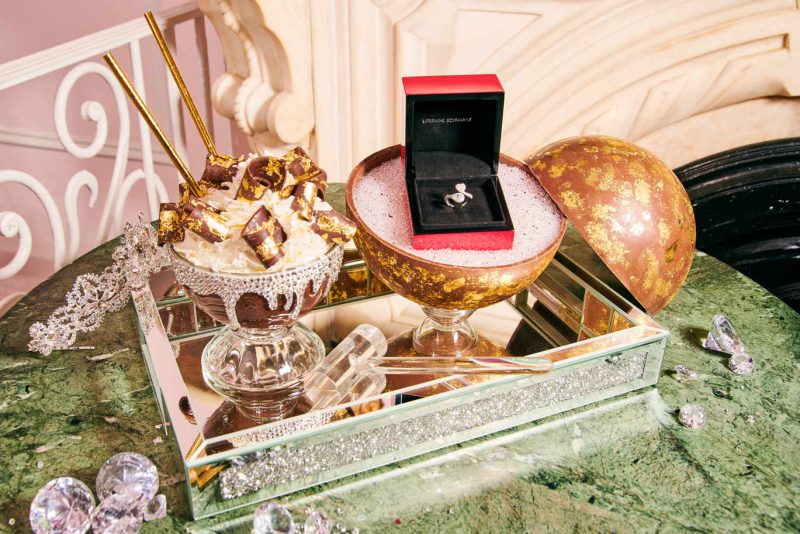 Photo Credit: Serendipity3
And here is where the price tag really comes in: the libation is topped with a Lorraine Schwartz designed handmade 18k white gold diamond bypass ring with a 0.69 carat natural fancy pink heart shape diamond and a 0.77 carat natural very light blue pear shape diamond surrounded by 1.15 carats of white diamond pave. See what I mean? It's the ultimate way to say 'I love you.'
Serendipity3 is located at 225 E 60th St, New York, NY 
Subscribe to discover the best kept secrets in your city