The picture above from 2009 has become the buzz of Russia due to the watch worn by Russian Orthodox Patriarch Kirill, who has been criticized for flashing an expensive watch.
What kind of watch is it, exactly? The timepiece worn by the church leader is believed to be a Breguet that sells for more than $30,000. However, he told Russian journalist Vladimir Solovyev that he never wore such a watch, only "an inexpensive Russian-made watch."
A photo of Kirill popped up on the church Web site, but the watch had apparently been doctored out (see below). Its reflection on the shiny table, however, had not.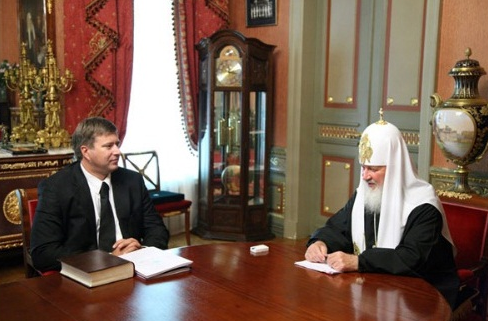 READ THE FULL ARTICLE ON HAUTETIME.COM
Like Haute Time? Join our Facebook page or follow us on Twitter @hautetime.
Subscribe to discover the best kept secrets in your city