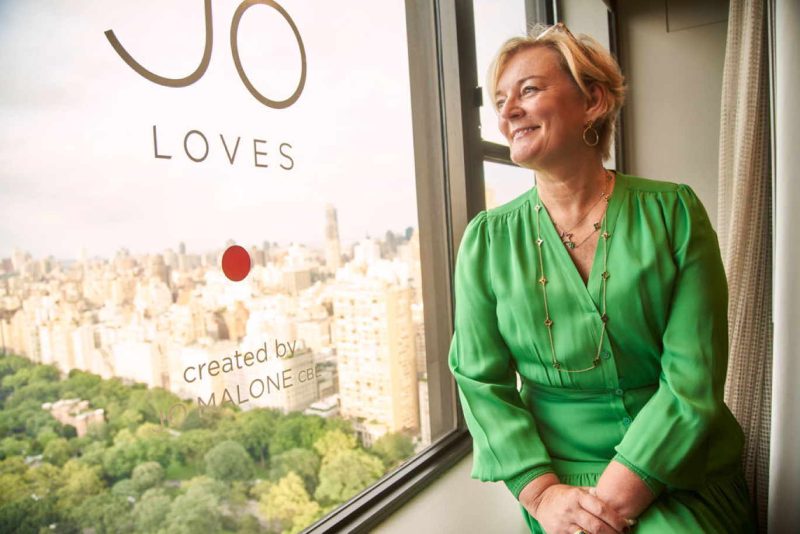 Photo Credit: Rashida Zagon
Jo Malone CBE is having a moment. Just in time for NYFW, the British perfumer just announced a collaboration with her luxury fragrance brand, Jo Loves, and NYC's Park Lane Hotel. The collaboration marks a significant milestone for Park Lane New York, becoming the first hotel in the United States to introduce Jo Loves products in every guest room and suite within the property.
Inviting guests to revel in the eccentric, Pomelo was chosen as the scent profile for this exclusive partnership. Inspired by Jo's memories of summer holidays, fresh linen sheets, and sparkling iced water, this grapefruit-infused citrus scent is sharp, refreshing, and instantly energizing. Fragrance notes include vetiver, pomelo, and patchouli, transporting guests to a world of tranquility and indulgence towering above Manhattan's famous Central Park.
"New York has a very special place in my heart and so does the Jo Loves Pomelo Fragrance. It was the first fragrance I created for Jo Loves and serves as a reminder that our creativity is always with us," says Malone. "I am thrilled that the Pomelo Amenities range has found a new home at Park Lane and that their guests can enjoy the grapefruit-infused citrus fragrance and make it a part of so many new memories made at the scenic hotel."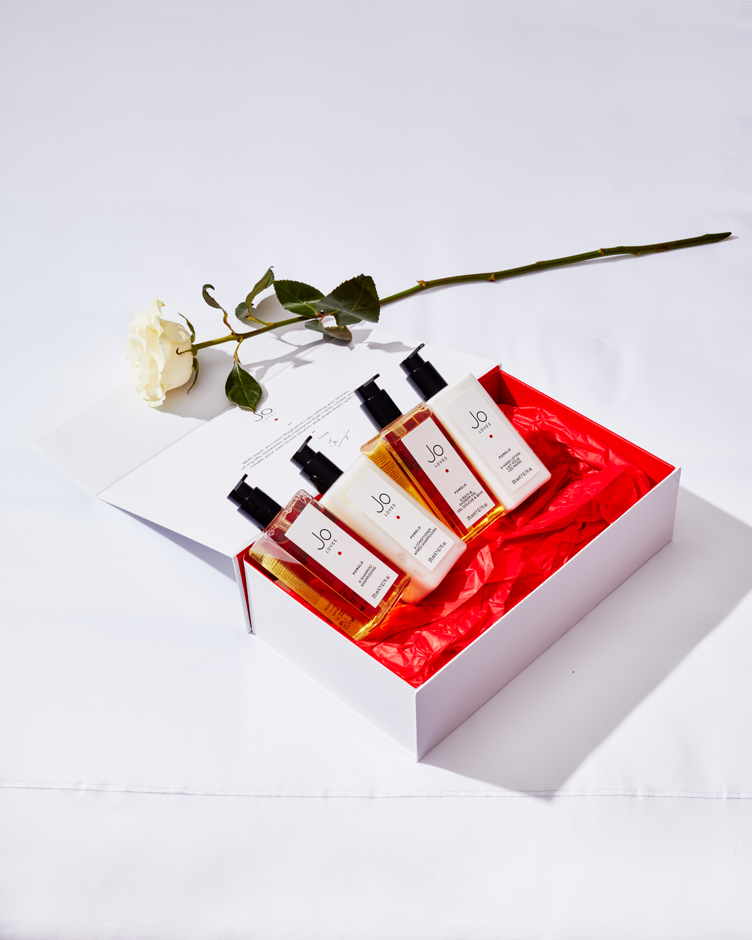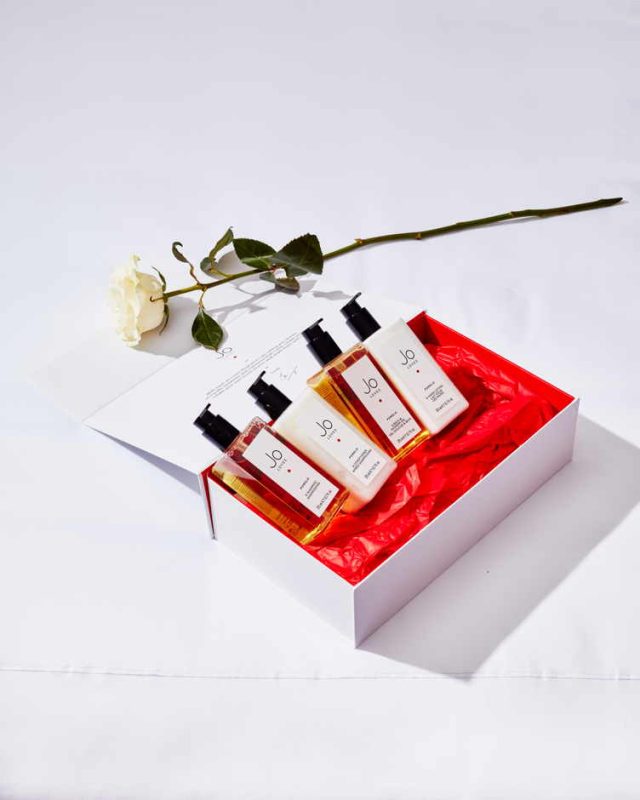 Photo Credit: Emma Fishman
To celebrate the launch, Park Lane debuted a new package, With Love From Jo, which includes a complimentary upgrade to the next room category (based on availability), daily breakfast for two, complimentary cocktails for two at Darling -Park Lane's rooftop bar, and the new Jo Loves' Pomelo Travel Collection featuring Pomelo Fragrance Perfume (50ml), Pomelo Bath & Shower Gel (75ml) and Pomelo Body Lotion (75ml), perfect for travel and hotel guests on-the-go. This exclusive experience is offered from September 1 – December 31, 2023 and can be booked online now. Rates start at $599 per night.
The Jo Loves Pomelo collection at Park Lane New York is provided exclusively via luxury guest cosmetics provider, VANITY GROUP and will feature salon-quality shampoo, conditioner, shower gel and body lotion. Rooms and suites will also be outfitted with newly designed limited-edition slippers and eye masks that pay homage to the partnership and will be available exclusively to in-house guests of Park Lane New York.
Here, we sat down with the beauty icon to discuss the new partnership, her love of travel, and the travel essentials she can't live without.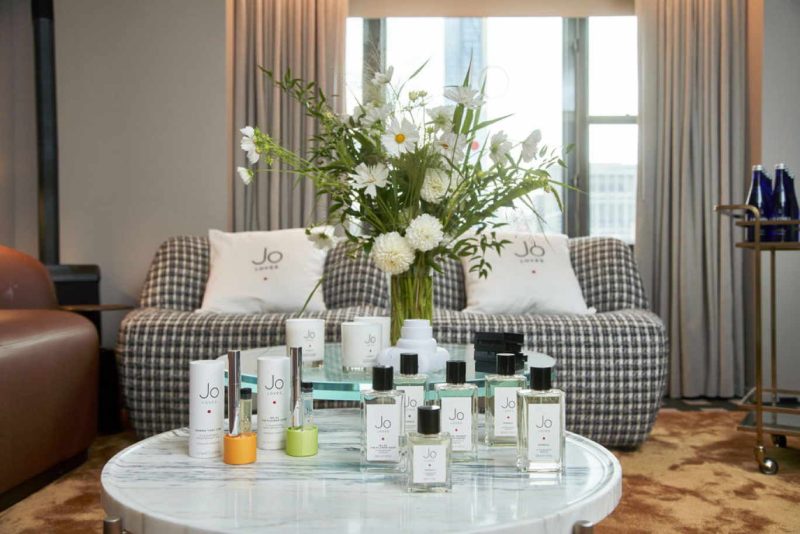 Photo Credit: Rashida Zagon
What was the inspiration behind the Jo Loves Pomelo fragrance?
Inspired by the Turks & Caicos a little island called Parrot Cay, Pomelo embodied memories of Summer holidays, white sandy beaches, fresh linen sheets and sparkling iced water. It's a happy scent and my go-to for summer.
Is there a specific reason the Pomelo fragrance was chosen, for the amenities collection featured in Park Lane New York?
Pomelo is the number one Jo Loves Fragrance, and is loved by all. It is a scent that has a wonderful delivery power to it which translates very well to the ancillaries and allows for guests to make their own sparkling memories at Park Lane New York. The Fragrance is very clean and is unisex, perfect for a hotel space. It's just a memorable and delicious scent for all.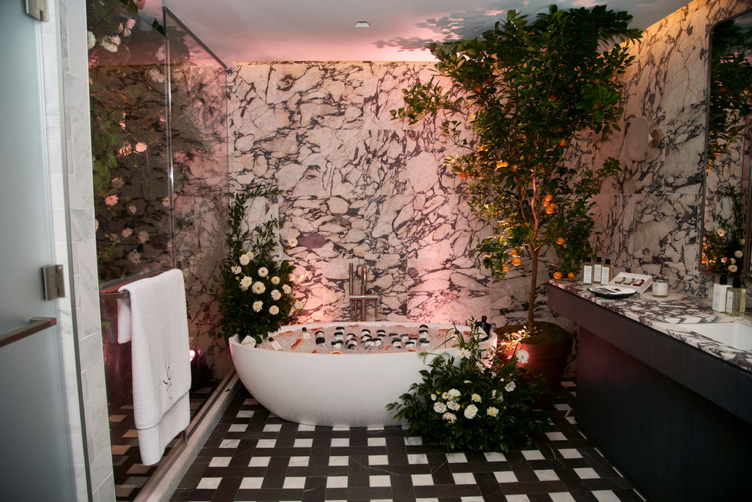 Photo Credit: Rashida Zagon
How does travel inspire your creativity when creating for Jo Loves?
I absolutely love traveling! It brings me so much joy. I love meeting new people, trying different foods and absorbing a whole new world of cultures. Everything feels like an adventure. I have been travelling extensively in the Middle East and have been able to discover all the amazing history behind each country. Whether I am in the desert, by the sea or in a city I seem to be able to translate the memories into beautiful new scent notes. I've done some of my best work in the last year on my travels. There is a lot to look forward to.
How do you recommend people relax while traveling?
A hotel room is one of the only places people have the opportunity to experience total, uninterrupted solitude. They can really immerse themselves in the sensorial experience of their shower routine / products in the bathroom. The joy of a ritual, a lovely bath or even a shower allows you to really relax. When I arrive at a hotel I always do a face mask, hair mask, pour myself a glass of wine, get in a warm bath and scent my bed sheets. I then listen to some music and have a bit of room service. It is a moment which I like to capture via scent.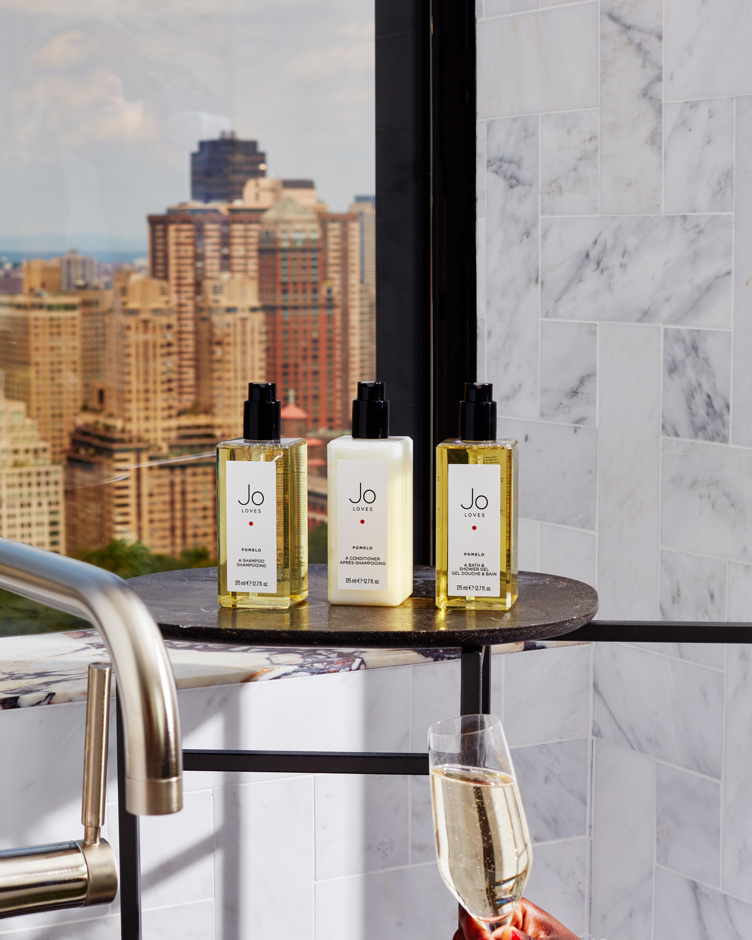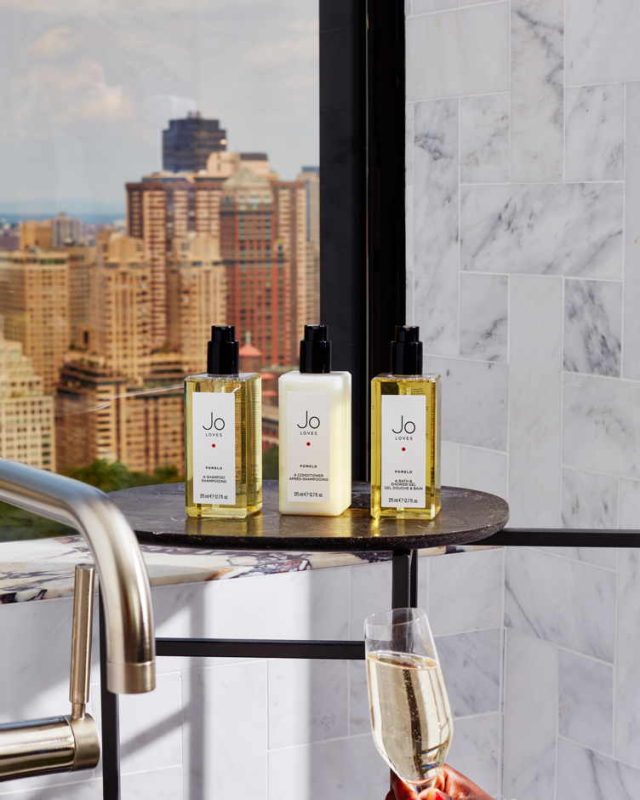 Photo Credit: Emma Fishman
What are your top 5 travel essentials?
My Fragrance Paintbrushes (in many different scents!) go on and off the plane with me. I have my beautiful cashmere sweater that I take everywhere with me. My Smythson notebook, I never travel without it! I always make notes in it and bring it along for new adventures to capture any ideas. The Charlotte Tilbury Magic cream, I never travel without it. Lastly, I always bring my hair dryer which also curls your hair slightly when you use it.
Which of the Jo Loves fragrances defines you?
Jo by Jo Loves! It is the Fragrance that I made for myself and then decided to share with the world. The fresh, full-bodied scent is powerful yet sparkling with notes of Grapefruit, Bitter Orange, Cedarwood and Guaiac wood.
Which of your Jo Loves fragrances is the most travel friendly (and what location does it evoke for you)?
I would say that Jo by Jo Loves is the most travel friendly because it's a wonderful clean citrus Fragrance. You can spray it in the plane, in your room, you can wear it in the evening and day time. I also love to swipe the Fragrance Paintbrush into my hair for an extra burst of fragrance.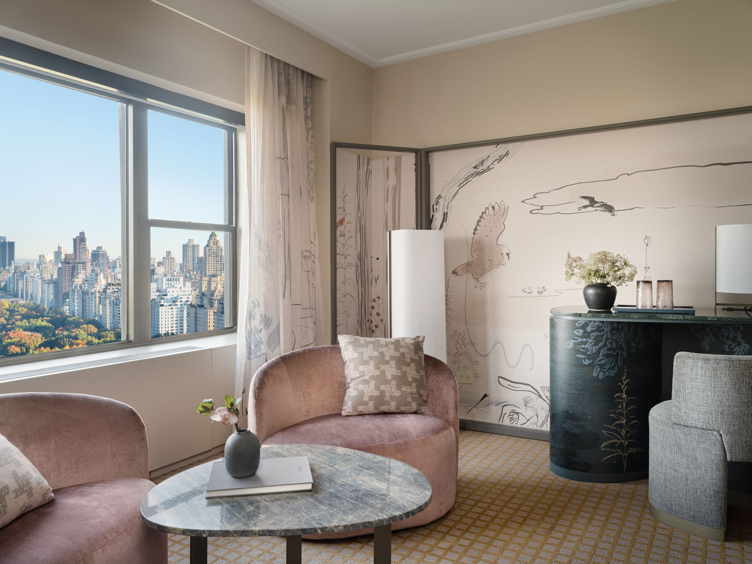 Photo Credit: Park Lane Hotel
Which Jo Loves fragrance embodies NYC, LA, & Miami?
NYC – Green Orange & Coriander
LA – Orange Butterflies
Miami – Mango Thai Lime
What to you is the greatest luxury in life and why?
Choice and opportunity. Being able to find something that really inspires you and having the opportunity to spend time with that inspiration in a way that adds value to your life. Also, of course, my family. Spending loads of time with them. Having dinners, playing card games, just spending time is the absolute greatest luxury in life. The things that I thought were luxury in the beginning are not necessarily what I would call luxury now that I am older but I do love to travel and doing it in style with a lovely hotel room.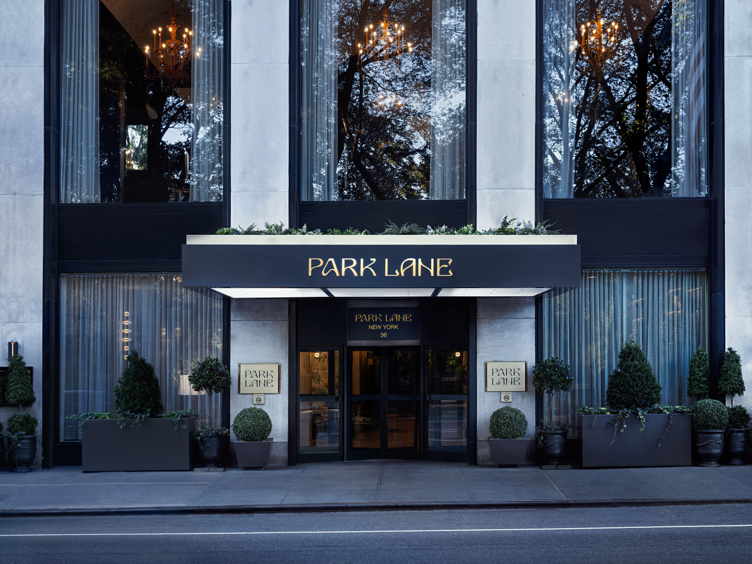 Photo Credit: Park Lane Hotel
Subscribe to discover the best kept secrets in your city