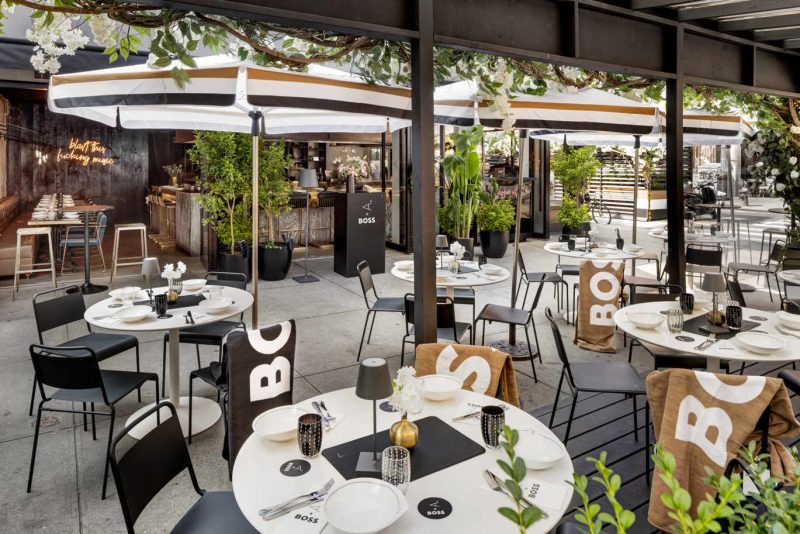 Photo Credit: Hugo Boss
If you're in search of a fashionable meal, NYC is the very spot to do so, especially now that clothing brand Hugo Boss has joined forces with A Pasta Bar for its first major American restaurant collaboration.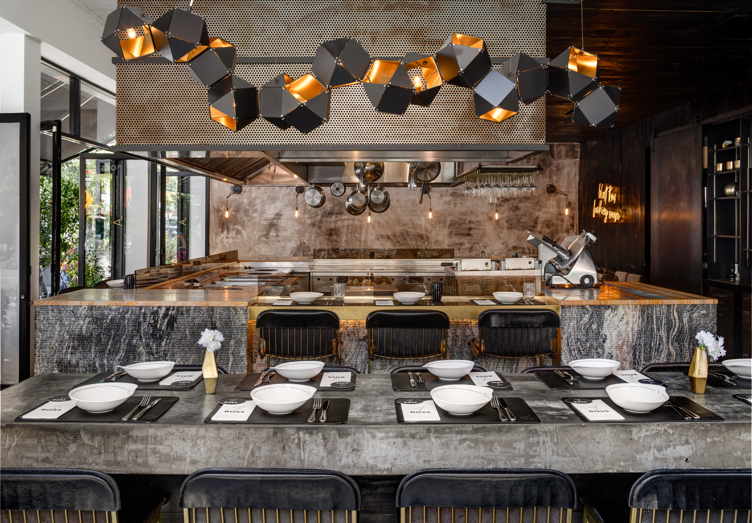 Photo Credit: Hugo Boss
A Pasta Bar is elevating its culinary experience through this unique fashion partnership with the goal of bringing fashion, food, and drink together in an unprecedented way. Set in Soho, A Pasta Bar, which launched August 4, combines style with Italian cuisine and inventive cocktails as part of a design takeover by Boss that will also come to life in apparel, new menu items ,and other experiential elements.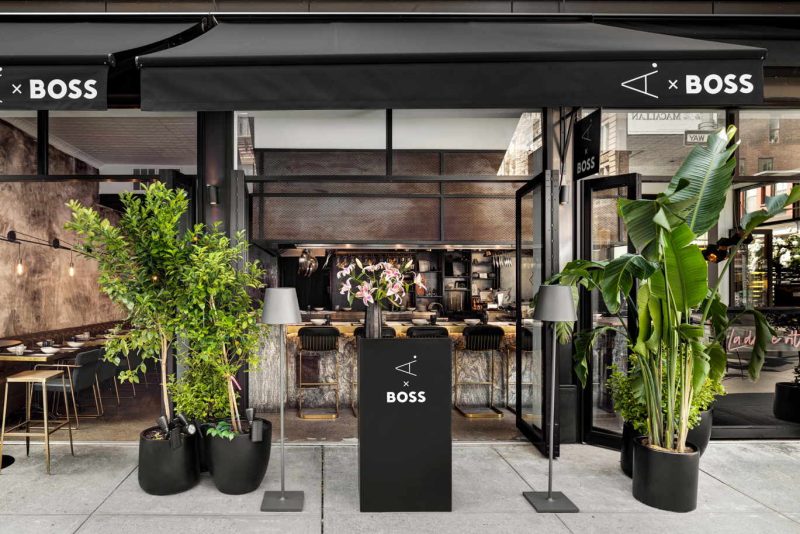 Photo Credit: Hugo Boss
These include a sharp, monochromatic statement, given that "APastaBar x BOSS" is adorned throughout, leveraging Boss' brand codes of camel, black, and white, with co-branded napkins, pergolas, uniforms/aprons, and awnings transforming the space.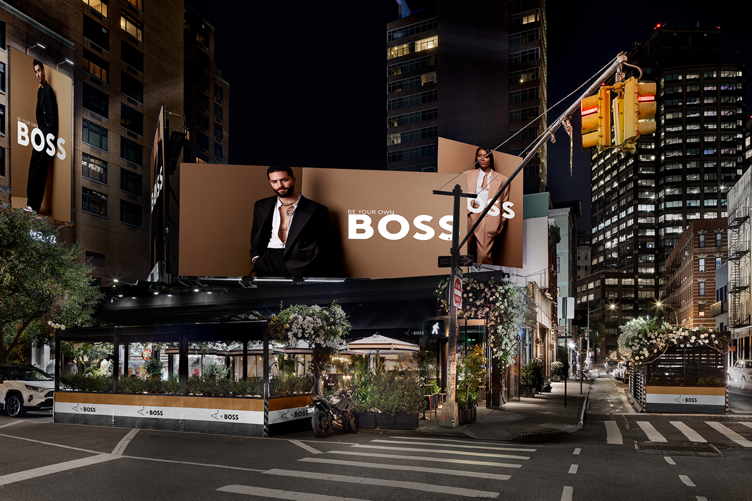 Photo Credit: Hugo Boss
Exclusive merchandise will also be available for purchase for a limited period of time on-site only. A limited quantity of black and white T-shirts featuring the co-branded "APastaBar x BOSS" logo on the front and a sleek "New York City" on the sleeve commemorate this first-of-its-kind collaboration.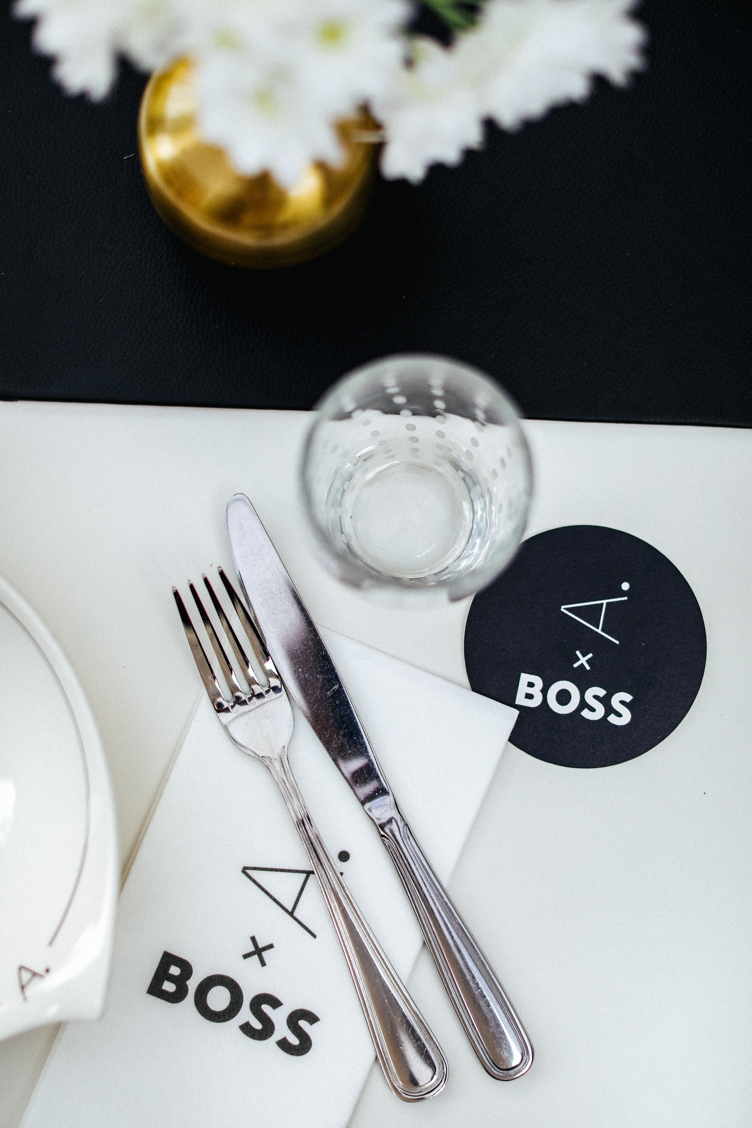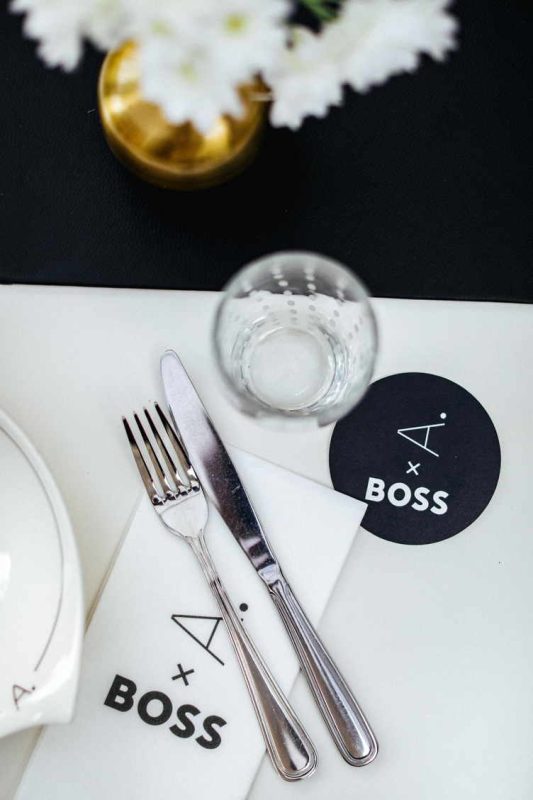 Photo Credit: Riccardo Piazza
Also, in honor of this special occasion, specialty cocktails will be offered during the limited time of the partnership. The signature drink, "Be Your Own BOSS" is a clarified milk punch-based cocktail with Spanish brandy, black tea, fresh orange and lime juice, and your choice of rum, mezcal, or tequila (therefore enabling guests to be their own BOSS and decide their preferred spirit.) There will be additional, limited edition Hugo Boss related cocktails available on a rotating basis.
Subscribe to discover the best kept secrets in your city