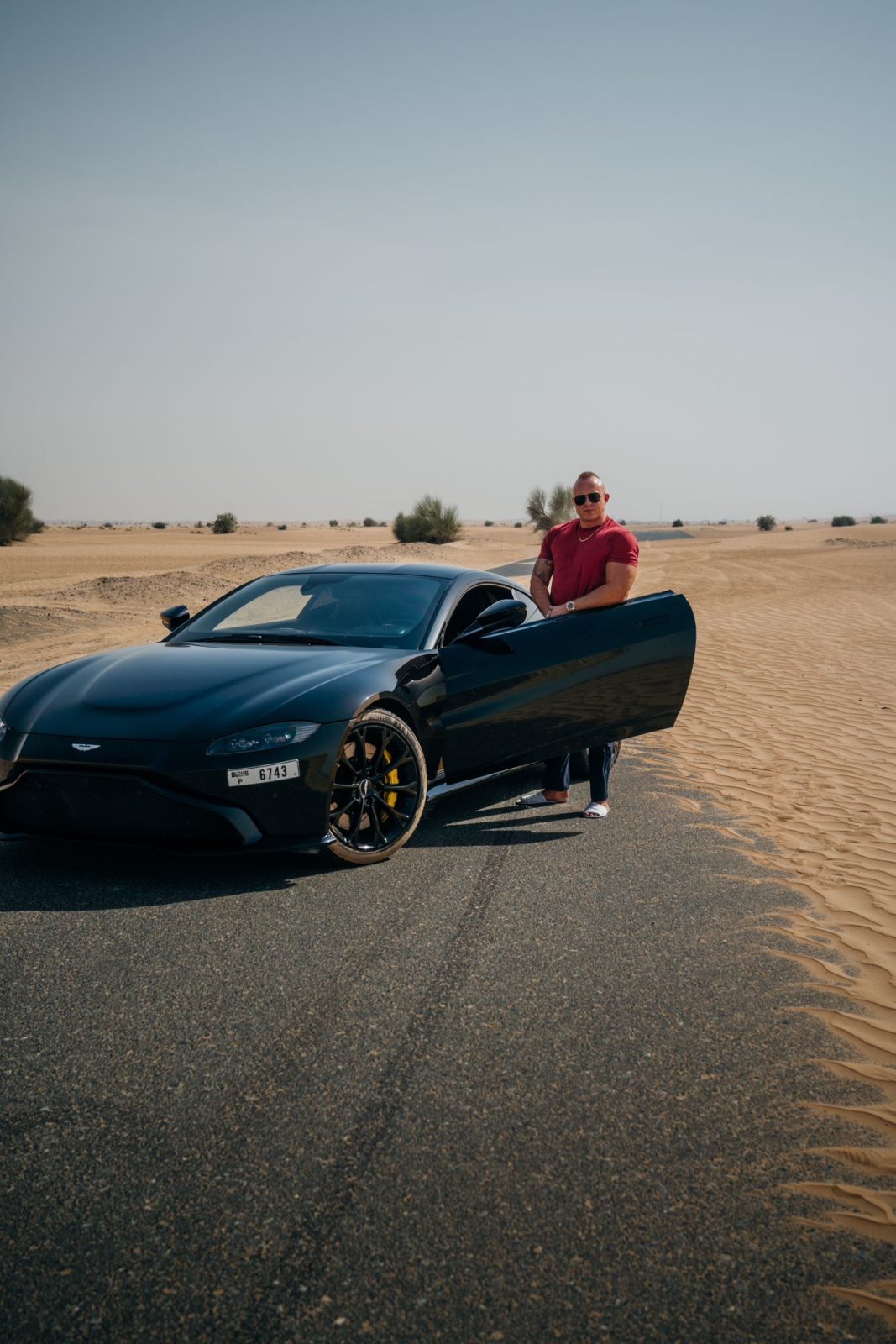 Introducing Philip Johansen, the Danish dynamo who transformed his life through digital marketing. Once a blue-collar plumber working for someone else's benefit, he hit a rough patch battling substance abuse, and it was then he realized he needed to take back control of his life.
After being duped out of thousands of dollars by ruthless scammers, Philip (@hustlephill) refused to give up on his dream of financial freedom. Instead, he turned to digital marketing, and with his unwavering tenacity and sharp instincts, he found success beyond his wildest imagination.
Fast forward to today, and Philip is a thriving entrepreneur, generating an awe-inspiring $1.7 million in monthly revenue and achieving millionaire status before he even hit the big 3-0.
Philip's journey is a testament to the power of determination, resilience, and the willingness to take a leap of faith.
So, if you're looking to turn your life around and join the ranks of the financially free, take a page out of Philip's book and start your digital marketing journey today.
Unleash Your Inner Digital Marketing Maverick with Philip's 7-Figure Accelerator Program
As a seasoned digital marketing millionaire, Philip knows what it takes to turn your life around and achieve greatness. His educational platform is a goldmine of insider tips and tools that will help you start and scale your very own online business.
With the 7-Figure Accelerator, you won't be left to fend for yourself. You'll receive a done-for-you business model that's guaranteed to set you up for success, personalized 1:1 mentorship, access to top-tier coaches and teachers, and a supportive community of like-minded individuals.
Philip is more than just a mentor, he's a partner on your path to greatness. He'll be by your side every step of the way, offering unwavering support and continuous education to ensure that you reach your goals.
Are you ready to join the ranks of successful digital marketers? Sign up for Philip Johansen's program and let the journey to greatness begin.
How Philip Johansen is Empowering Entrepreneurs
Philip's meteoric rise in the digital marketing industry has been nothing short of remarkable, with a laundry list of impressive achievements to his name.
The Danish-born entrepreneur has shattered records, defied the odds, and left naysayers in his wake.
In just six months as an affiliate, Philip generated an eye-popping $233,000, setting the tone for the remarkable success that was to follow.
From working in a cramped basement apartment, he clawed his way to the top of the global affiliate charts, earning over $500,000 and cementing his place in the top 1%.
But Philip Wasn't Content With Being Just Another Affiliate.
He had bigger ambitions, and he set his sights on building an online empire. Within two years, he had surpassed the 7-figure income mark, a staggering achievement that most could only dream of.
Undeterred, Philip continued to push himself to new heights, building a $1.7M+ per month online business in just 2.5 years. Along the way, he developed the world's first
real lifetime cookie for affiliates, revolutionizing the industry and earning the respect of his peers.
But perhaps Philip's greatest accomplishment has been the impact he's had on others. Through his 7-Figure Accelerator program, he's helped countless individuals achieve financial freedom and build successful digital marketing businesses.
With a supportive community, one-on-one mentorship, and access to the best tools and resources, his clients have shattered income records and achieved remarkable success.
Philip Johansen is a true industry titan, a digital marketing pioneer, and a shining example of what's possible with hard work, determination, and a relentless pursuit of excellence.
How Philip Johansen Made a Name for Himself in the Industry
Philip's story is one of resilience and determination. After losing $20,000 to fake gurus and false promises, he refused to be another coach who wouldn't genuinely help his clients. He toiled tirelessly, working 12-14+ hours a day, for two long years.
But he never gave up.
With unwavering commitment, he crafted a transparent path for regular people to follow, ensuring that they wouldn't have to endure the same struggles he faced. He values his clients' feedback, improving his program with their needs in mind.
Unlike other coaches, Philip engages with his clients on live calls and offers genuine 1:1 support, setting himself apart in the industry. His dedication and commitment to creating value for his clients quickly paid off, earning him a reputation as a trustworthy and reliable coach.
Today, Philip's company is the go-to for people seeking financial success. His clients receive personalized coaching based on his experiences and knowledge, and thousands of people achieve their financial goals every year under his guidance.
Philip's story is a testament to the power of hard work, persistence, and a commitment to ethical principles. With a willingness to learn, improve, and follow in Philip's footsteps, you too can make a name for yourself in your industry.
Written in partnership with PJ
Subscribe to discover the best kept secrets in your city