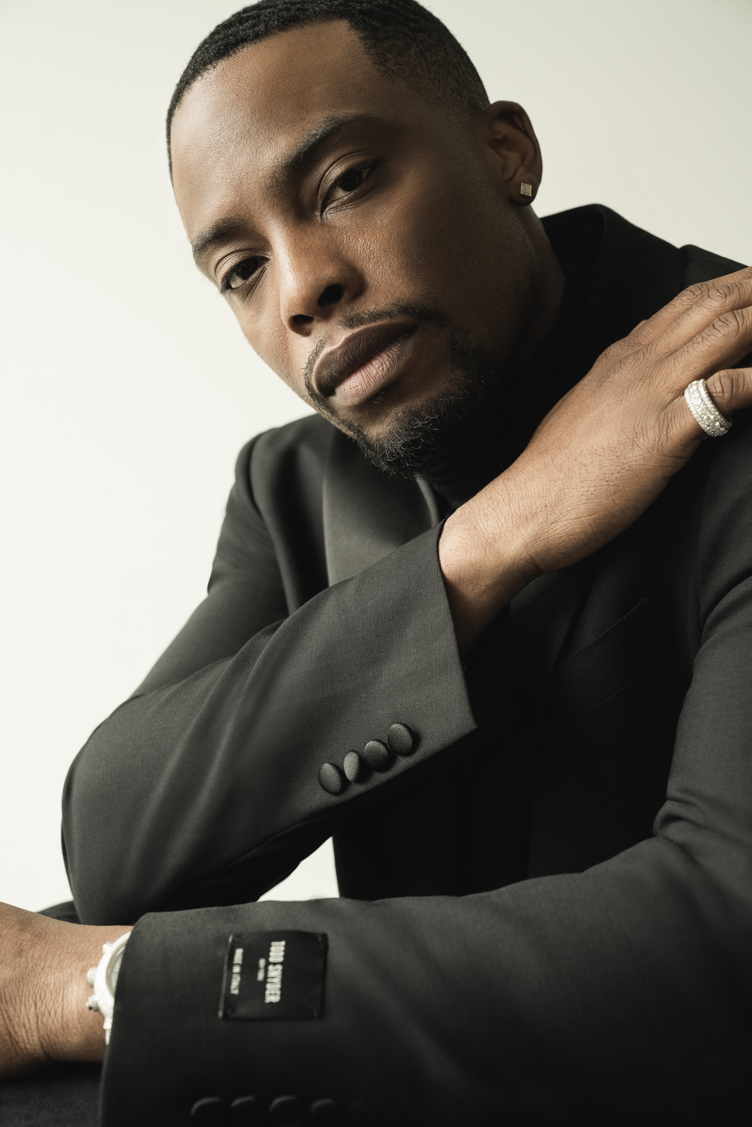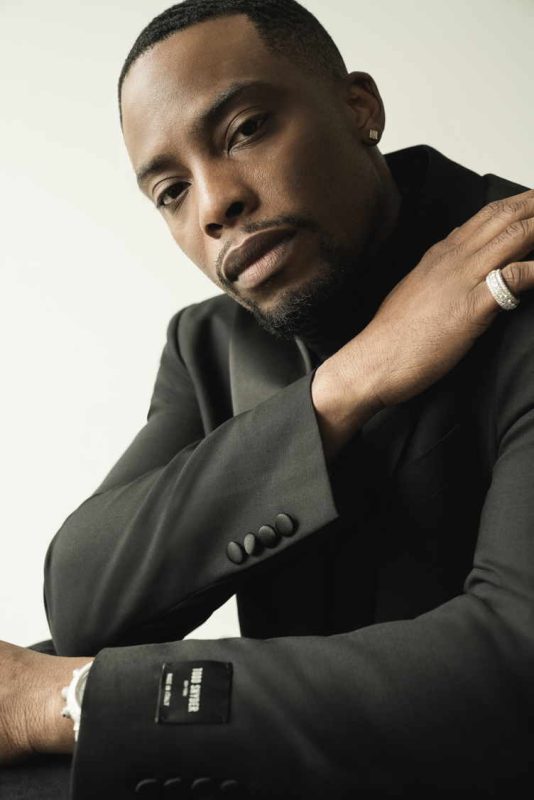 Photo Credit: Victoria Stevens
Woody McClain is a man holding all the power. In fact, the actor currently stars in the Starz series Power Book II: Ghost, which launched its third season in March. The series is both a sequel and spin-off to Power, both of which are created by Courtney Kemp. In the series, McClain portrays 'Cane Tejada', the son of Mary J. Blige's character.
McClain is best known for his critically acclaimed role as 'Bobby Brown' in the 2018 BET miniseries The Bobby Brown Story. He also starred in the 2017 BET miniseries The New Edition Story as Brown, which was BET's highest viewed show in its history. He also starred in the films The Harder They Fall opposite Jonathan Majors and Regina King, and Canal Street opposite Bryshere Gray and Mekhi Phifer.
He was born in Charleston, South Carolina, and raised in Jacksonville, Florida before moving to Los Angeles in 2012 to pursue a career as a professional dancer. After excelling as a professional dancer, he began creating original social media content on Vine and noticed very quickly that he had a gift for making people laugh. Woody signed with Kevin Hart's production company, 'Hart Beat Digital', in December 2015 to produce content after his version of Hart's "Permission to Cuss" skit went viral and caught Hart's attention. Next up, he'll be seen in the film Desperation Road, opposite Mel Gibson and Garrett Hedlund, which is based off the novel of the same name.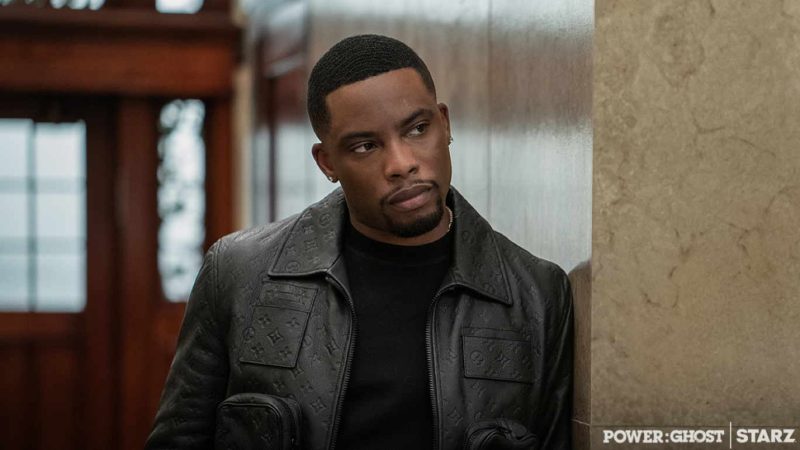 Photo Credit: Starz
What can you tell us about Power Book II: Ghost season three? What is in store for the remainder of the season?
Season three is the season of betrayals. Nothing about it is predictable. It's amped up in every way and it only keeps going up from here.
How has your character, Cane Tejada, evolved?
Evolving as a person involves a willingness to learn, change, and grow over time. It requires self-reflection, self-awareness, and a commitment to personal development. And Cane will be challenged a lot and forced to grow this season.
Was there any inspiration behind the character development for the role you are playing?
When developing my character, I was able to draw inspiration from my own real-life experiences. By incorporating aspects of my own emotions and thoughts, I was able to create a character that felt authentic and believable. Looking back on my own experiences, I was able to gain insights into how people think, feel, and behave in different situations. These insights informed the choices and actions of my character, making them more relatable to audiences.
I also drew inspiration from artists and the characters they portrayed. Actors such as Wesley Snipes and Tupac have had a significant impact on my own cultural and personal development. Watching their performances in films such as "New Jack City" and "Juice" gave me specific ideas for how to portray my character's traits, mannerisms, and attitudes. These cultural references provided a historical and cultural context for my character, helping to ground them in a specific time and place.
Ultimately, by incorporating my own unique perspective and voice, I was able to create a character that was original and distinct. While drawing inspiration from real-life experiences and other artists can be useful, it's important to ensure that the character remains true to one's own vision and voice.
This show leans into the messaging of "family over everything" and the "pursuit of the American dream by any means." What about that narrative resonates with viewers?
The idea of family being the most important thing in life is something that many people can relate to. The show's emphasis on the importance of family loyalty and unity in the face of challenges and adversity is a theme that has resonated with audiences throughout history. This message speaks to the universal desire for love, support, and a sense of belonging that many people crave. Overall, the narrative of "family over everything" and the pursuit of the American dream by any means is a powerful and relatable message that has resonated with viewers for generations. By exploring these themes in a fresh and engaging way, the show has captured the hearts and imaginations of audiences around the world.
Were there any special classes or processes that you had to undergo to prepare for this character? What kind of research did you do for the role?
I like to keep my process private until I can actually put it into words. Suffice to say that preparing for a character can involve a wide range of processes, from researching the historical or cultural context of the character, to developing their backstory and motivations, to physically embodying their mannerisms and speech patterns. Every role is unique, and the preparation process can vary depending on the specific demands of the character and the project as a whole. While I prefer to keep the details of my preparation process private, I can assure you that I always put in a great deal of effort and care to ensure that I am fully prepared and able to bring the character to life in the most authentic and compelling way possible.
What is the one thing you believe is misunderstood about your character?
One thing that is often misunderstood about characters is their inner conflicts and emotional struggles. While viewers may see a character's actions on the surface, they may not always understand the complex inner workings of their mind and heart. As an actor, it's important to explore these inner conflicts and emotions in depth, in order to portray the character in a way that is nuanced, authentic, and relatable to audiences.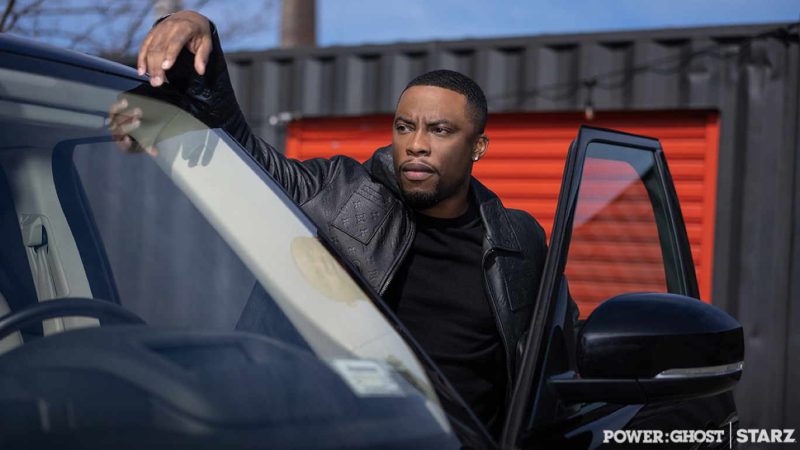 Photo Credit: Starz
Why watch this show if you're not a fan of crime dramas?
Even if you're not typically a fan of crime dramas, there are still a number of reasons why you might enjoy watching this show. For starters, the show's focus on family dynamics and interpersonal relationships adds a unique twist to the typical crime drama formula. While there is certainly plenty of action and suspense to keep fans of the genre engaged, the show also delves into the complex emotional struggles and conflicts that arise when family members are pitted against each other in the criminal underworld.
What did you find to be the most challenging aspect of working on the project, and what was the most rewarding?
As an actor, I can tell you that one of the most challenging aspects of working on a project can be fully embodying a character and staying true to their motivations and emotions throughout filming. This requires a great deal of emotional and mental energy, and can be particularly difficult when filming takes place over an extended period of time.
However, despite the challenges, the most rewarding aspect of working on a project is undoubtedly seeing the final product come together on screen. As an actor, there's nothing quite like the rush of seeing your performance resonate with audiences and bring a character to life in a meaningful way. Additionally, the sense of camaraderie and collaboration that often develops on set can be incredibly fulfilling, as actors and crew members work together to bring a shared creative vision to life.
Do you have anything in common with your character? To that point, did you learn anything new about yourself?
As an actor, I sometimes find that I have things in common with the characters I play, but other times I might not have any similarities at all. What I love about playing my current character is that we have very little to nothing in common. However, through playing this role, I have learned more about confidence and embodying the character in a convincing way.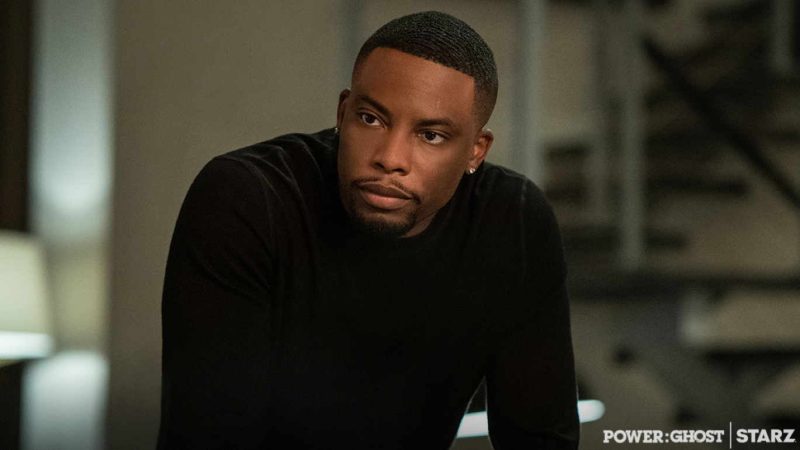 Photo Credit: Starz
Subscribe to discover the best kept secrets in your city