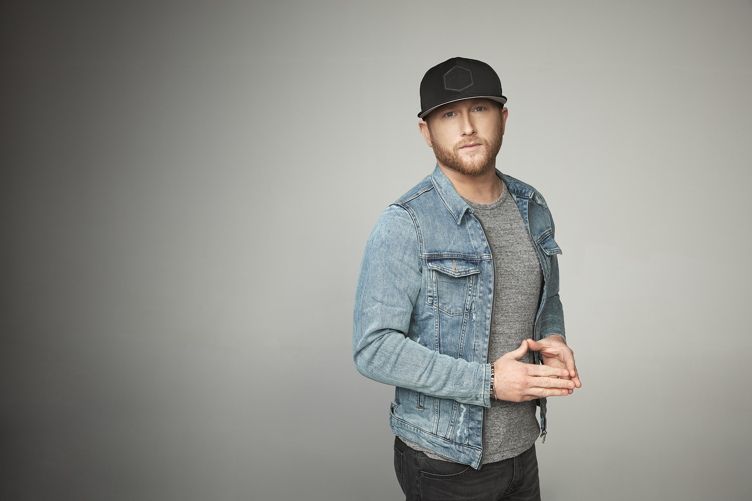 Photo Credit: Robby Klein
Cole Swindell is one of the hottest names in country music, as his career can prove: since launching his career in 2013, he's had seven singles chart in the top five of Billboard's Hot Country Songs or Hot Country Airplay. This summer, he released his third album, "All of It' (which already hit #1) and late last month, the hit single "Love You Too Late." We chatted with the 35-year-old Georgia native about his first headlining tour, where he draws inspiration for his hits and the best advice he ever received from his peers (hint: when Luke Bryan speaks, you listen). 
Photo Credit: Debby Wong/Shutterstock.com


You're on your first headlining tour with Dustin Lynch and Lauren Alaina. What's it like leading a tour for the first time? Do you pinch yourself every day?

It's hard to describe when you've dreamed of headlining and having your own tour your whole life and then all of sudden you wake up and you're right in the middle of it. I definitely pinch myself most days!
What do you, Dustin and Lauren do during your down time on tour? Do you hang? Play pool? Play X Box?
It really depends on the day. I'm a big golf fan, so I like to get out and play some golf. Dustin is working on new music so he's had a bunch of writers out and they've been writing songs. It's fun out there with Lauren and Dustin and their camps. It's not just them, their entire crew is amazing and I love having shows with them every night.
You're a hit machine. Where do you draw your inspiration from when writing?
My inspiration from writing comes from real life experiences. Anytime I can share things I've been through, whether it helps others have a good time or get through a tough time that's what I'm here to do. Music has always been there for me and I hope I can repay that favor.
Let's talk about your new single, "Love You Too Late." What's it about? Where did you draw inspiration from for this song?
With "Love You Too Late," I've been in that situation before where you care about somebody, but you're too stubborn to let them know that. By the time you realize you do love them, it's too late. It's my new single at country radio and one of my favorite songs on the album.
Photo Credit: Debby Wong/Shutterstock.com
Your album "All of It" hit number one. What did you do when you heard the news? How did you react?
All of It debuting at the #1 spot was a big deal. The past two albums have been successful, but each time we released new music another artist, whether it be a big pop star or someone else, would release their album on the same day. To have an album that we worked so hard on be on top of the charts has always been a goal of mine and I know my producer, Michael Carter, was proud as well.
Which song on your album is your personal favorite and why?
I love all of them or they wouldn't be on the album, but if I had to pick one I'd have to go with "Dad's Old Number" just because it's such a unique idea. We've heard songs about losing people, but I've never heard about the actual emotion of wanting to call somebody, but knowing they're not going to pick up anymore. The writers (Jessi Alexander and Chase McGill) did a fantastic job writing this song.
Who's your dream collaborator for a duet?
There's too many to name. I've always been a fan of Randy Travis. He was my first concert. I used to go see Reba a lot as a kid. There are so many artists out there in country music and other genres that I respect and hopefully the time will come where we can branch out and do some more collaborations.
Which fellow artist gave you the best advice, and what was it?
Luke Bryan telling me to "live." I remember asking him in college if he had any advice. I wanted to be a songwriter so I asked if he had advice to give as I worked on that dream. He sent back one word, 'live.' I think that's good life advice as well as songwriting advice.