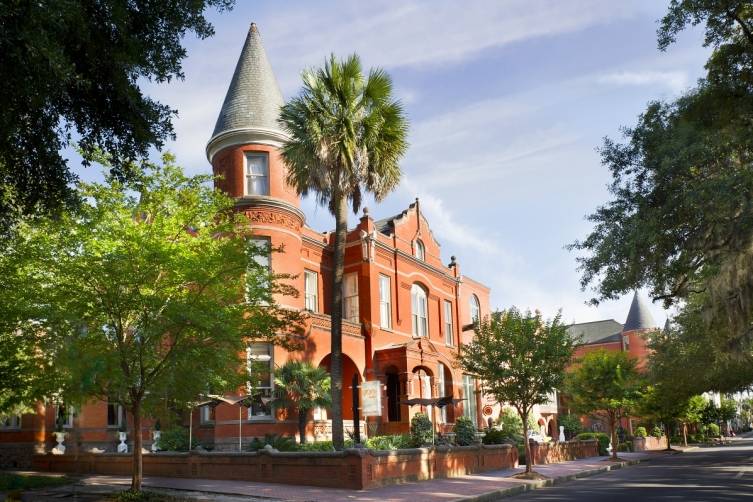 When you think of Savannah, Georgia, you might already have a vision of Mint Juleps, sweet tea and Midnight in the Garden of Good and Evil. Though Savannah is the oldest city in America and comes with a distinctive old world, old money pedigree, it's younger—and more fun—than you'd suspect. Sure, there are those that will go for the trolley tours, honey trapping at the Savannah Bee Company and exploring the stately homes of past residents like Girl Scouts founder Juliette Gordon Low, or checking out the Central of Georgia Railway roundhouse complex (the oldest standing antebellum rail facility in America), but there are others who will go for a glimpse of the past while enjoying the present. Thanks to the Savannah College of Art and Design (SCAD), hotelier Richard Kessler and one outrageous St. Patrick's Day parade, among others, Savannah has a whole new, youthful groove. The city is about to get even hipper in 2017, thanks to what will be the largest redevelopment project within the Savannah National Historic Landmark District. Savannah Plant Riverside, a $200 million renovation project transforming the original 100-year old Georgia Riverside Power Plant into a four-acre hospitality and entertainment district, is set to open in Spring 2017. Boasting two new luxury hotels with separate themes, the dynamic complex, as created by design firm Sottile & Sottile, will include a retail space, owned and operated by The Kessler Collection, including a café and bakery, wine blending and tasting experience and a rooftop bar—so get excited. Until then, here is what you'll experience when you travel to this stunning southern port city.
STAY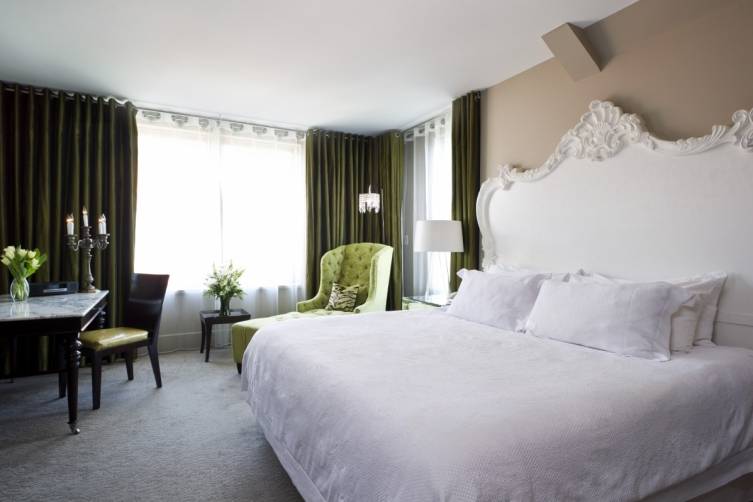 The place to stay in Savannah that hints at the past while being firmly rooted in the present is the Mansion on Forsyth Park, the city's only AAA Four-Diamond star hotel.  This stunning property, located across from the iconic Forsyth Park, was renovated and reopened in 2005 by Mr. Kessler as an elegant retreat for those who love luxury. The 125-room Victorian Romanesque mansion is a treat from the moment you step inside, thanks to its lobby of onyx and Verona marble, a Lalique chandelier and distinctly modern Versace furniture and furnishings, and it only gets better. Your room is, quite literally, an oasis. Again, everything has a modern meets antique touch. The bed, which has an intricate and old-fashioned headboard, for example, has the most decadent, delightful bedding we've ever (and we mean ever) have had the pleasure of sinking in to. You'll also enjoy the marble-appointed bathroom, which features a shower and separate luxurious, oversized soaking or whirlpool tub. After you've enjoyed a little light (or heavy) nap in that perfect bed, take a walk through the property, which has a serene pool, a small fitness facility and, yes, even an art gallery. After you've taken a peek at the pieces from Kessler's personal collection scattered throughout the hotel, purchase your own souvenir original in one of the paintings, sculptures, glass art pieces, ceramics or baubles you'll find at the Grand Bohemian Gallery. 
The Mansion on Forsyth Park, 700 Drayton St, (912) 238-5158
DINE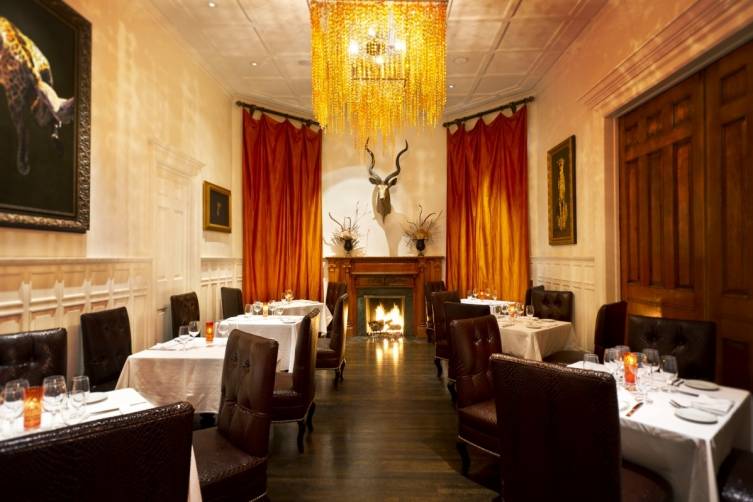 Rocks on the River, located at the Bohemian Hotel Savannah Riverfront, was an amazing culinary experience thanks to the thoughtful cuisine and perfect wine pairings of Executive Chef Eric Backer and Food and Beverage Director, Doug Snyder, respectively. This Savannah hot spot is open for breakfast, lunch, and dinner, though we enjoyed the latter best thanks to the amazing sight of the Savannah River in the evening. Expect courses like seared scallops with quinoa pilaf, mixed baby greens with a maple dijon vinaigrette with house chive cheese, grilled quail with roasted fingerling potatoes and tomato confit paired perfectly with the likes of Paul Garaduet Monthelie 1er Cru Le Clos Cauthey, Domaine Huet Vouvray Sec Le Mont and Kessler's own delightful chardonnay. If you're lunching, don't leave without trying the fried green tomatoes, chicken and waffles and the jalapeno cornbread.
You'll also love the opulent elegance of 700 Drayton at the Mansion on Forsyth Park. From the orange crystal chandeliers to the sumptuous leather chairs to the paintings of jungle cats by Stefano Cecchini that dot the dining room, a meal here is absolutely a visual, sensory and culinary experience that you must have (and a VIP one at that if you're lucky enough to sup in the preferred dining room). Expect to find southern fair with a gastronomic twist here, like rope cultured mussels, blue crab cakes with plantains and bleu cheese mignon with blue cheese grits on the menu, courtesy of Executive Chef, Richard Beichner.
Of course, no trip to Savannah would be complete without a meal at Mrs. Wilkes Dining Room. Come wearing loose clothing with your patience intact—you can wait in line for literally hours here—but the meal is worth it. Expect to find up to 25 plates of true southern dishes like corn bread, shrimp and grits, sweet corn and fried chicken in front of your awestruck eyes. If waiting isn't your style, you can always try going through the back door, but then, you'd have to practically be Beyonce to make that happen.
Rocks on the River, 102 West Bay Street, (912) 721-3800
700 Drayton, 700 Drayton St, (912) 341-0700
Mrs. Wilkes Dining Room, 107 W. Jones St, (913) 232-5997 
EXPLORE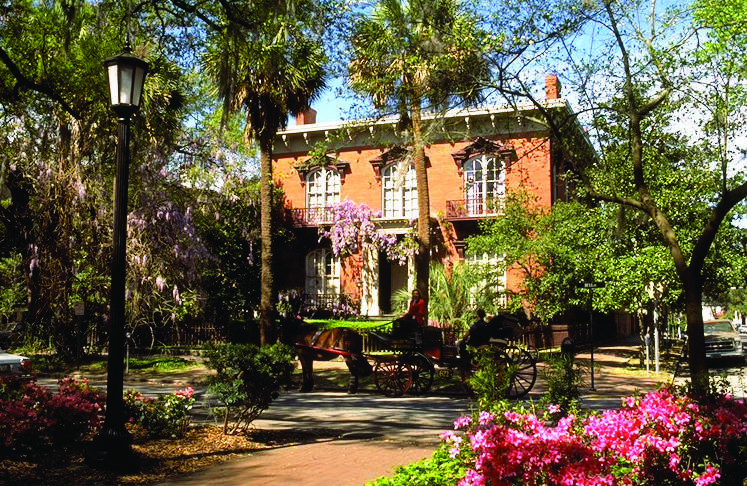 There are two ways to do Savannah if you want to see the sites: walking or via trolley tour. On the former, you'll be able to see the sites for yourself, like Mercer House, the setting of the infamous murder case in Midnight in the Garden of Good and Evil, or see the beauty of the Savannah squares while wandering into one of the umpteenth antique boutiques you'll spot along the way. On a trolley tour, you'll learn about the city itself, its haunted history, famous residents, and local landmarks like the late poet Conrad Aiken's house. You'll also want to explore River Street and see the shooting locations for films such as Forrest Gump, The Legend of Bagger Vance and the sequel to Magic Mike, which is shooting there now. After you've done getting the lay of the land, get a sense of the culinary riches you'll find here by enjoying how to make some good old-fashioned southern cuisine at the 700 Cooking School. Join Executive Chef Peter Russo as you help to make a true southern dinner, from crafting praline sauce to baking your own homemade biscuits. While crafting and eating delectable creations in entertaining, hands-on classes, each person lends a helping hand in preparing the meal—from peeling shrimp and cooking grits to making praline sauce and homemade biscuits. If golf is your thing, make sure to head to the Savannah Golf Club for a par 72 round. Given that Savannah is the first place in America where golf was meant to be played (in 1794!) and the Savannah Club Club is the oldest golf club in American history, this is definitely a spot you'll want to check out.
700 Cooking School, Drayton St, (912) 238-5158
The Savannah Golf Club, 1661 President St, (912) 232-2156
DRINK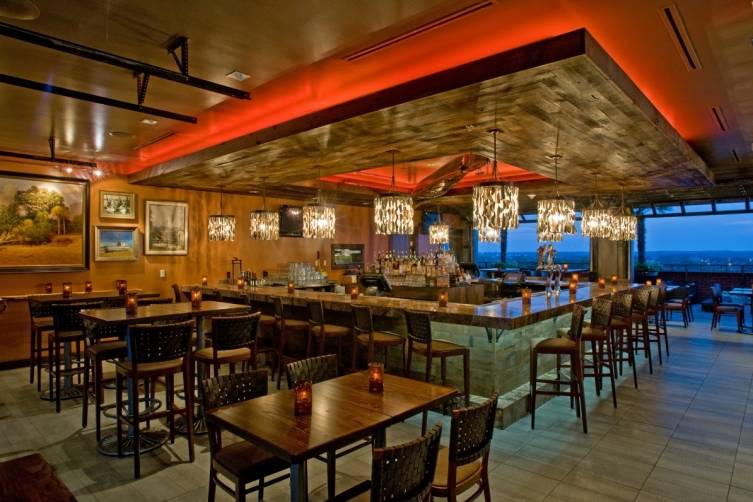 Though you might not expect it upon first sight, Savannah is legendary for its nightlife scene and fun, party-loving nature. For upscale fun, head to Casimir's Dining Lounge, where, after a quick jaunt up 700 Drayton's leopard-patterned stairway, you'll find someone tickling the ivories of a Bösendorfer piano to jazz or blues tunes. Sip a custom cocktail like the lovely Savannah in Bloom—Chameroy brut sparkling wine, hibiscus syrup and St. Germain elderflower liquor—and take in the views of Forsyth Park at night.  Rocks on the Roof has a distinctive lounge feel that trendy Angelenos will recognize well—think dark, sexy and a great view of the river. At Club One—a three level club—you may be lucky enough to catch a Lady Chablis show (whom you might recognize from Midnight), while Jazz'd Tapas Bar is a great spot to listen to live music.
Casmir's Dining Lounge, 700 Drayton Street, (912) 721-5002
Rocks on the Roof, 102 W Bay St, (912) 721-3901
Club One, 1 Jefferson Street, (912) 232-0200
Jazz'd Tapas Bar, 52 Barnard St, (912) 236-7777
RELAX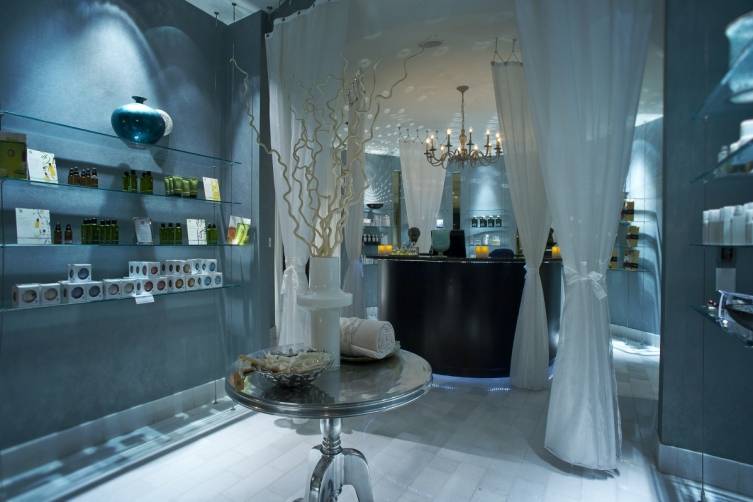 After a long day of exploring, eating, and drinking, you'll want to relax in style. Do so at the Poseidon Spa, which offers a visually stunning homage to the ocean with its sea-centric products and cool blue hued environment. Treat yourself to a muscle melting aromatherapy massage, refreshing facial or a specialized treatment such as the Kessler signature "Tranquil Sea Odyssey" experience: an oceanic body wrap with a full-body exfoliation followed by a body wrap, full-body massage and hot stone facial treatment. Pure bliss in a beautiful place—what more can you ask for?
Poseidon Spa, 700 Drayton St, (912) 721-5004
Mansion on Forsyth Park lobby
Mansion on Forsyth Park lobby
Casimirs Bar
Casimir's Dining Lounge
Art gallery at the Mansion
Art gallery at the Mansion
700 cooking school
700 cooking school
Bohemian Hotel lobby
Bohemian Hotel lobby
Rocks on the Roof
Rocks on the Roof
Savannah ambiance
Savannah ambiance
Historic district
Historic district
Historic district
Historic district
Forsyth Park
Forsyth Park