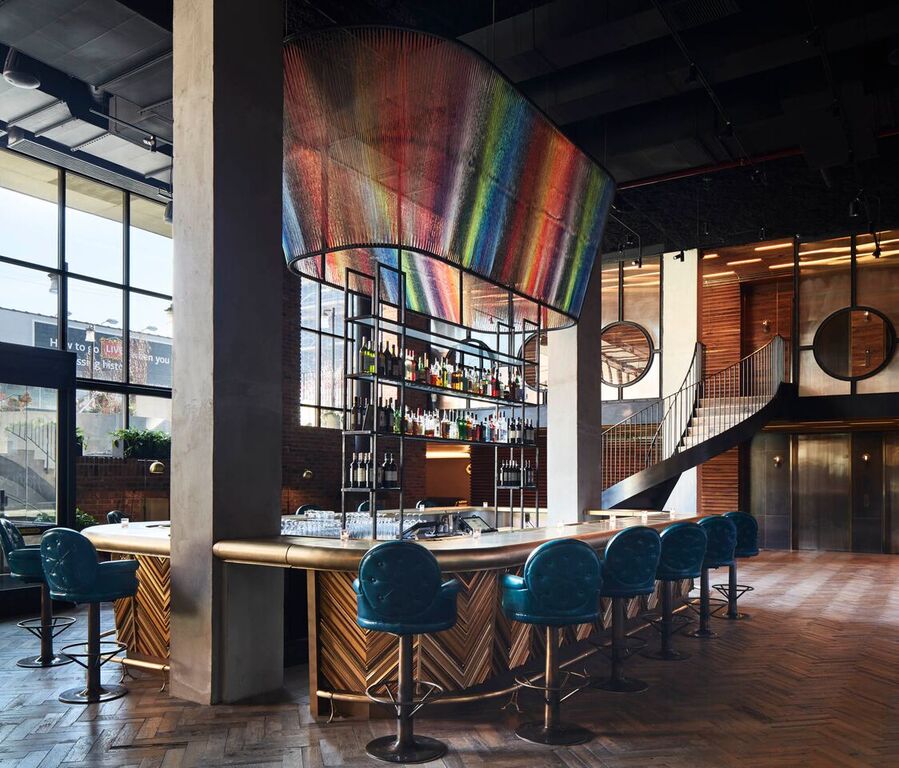 Photo Credit: Harvey
Harvey at The Williamsburg Hotel is putting a unique spin on functional food and believe me you're going to want to feast on these delicacies! By eliminating things like gluten and dairy, Harvey's innovative dishes offer cuisine that is pure, nourishing, and healthy.
Designed to fuel your day from the bread basket to the last bite of dessert – the menu certainly boasts something for everyone. Reimagined classics dishes like the Hummus and Goat Cheese Tortellini en Brodo is a protein packed, vegetarian spin on the traditional Italian preparation, similar to the light yet filling Spaghetti Squash Cacio e Pepe. The Burrata and Apples dish is prepared with apple blossoms, apple butter, bee pollen, and served with polenta toast, making it a bit more 'functional'.
All of the pizzas, pastas, pastries and breads are made with freshly milled ancient grains from the restaurant's warehouse kitchen in Bushwick: Brooklyn Bread Lab.
The focus on functional food does not just stop with the food menu; in fact it extends to the cocktail program as well, where the beverage team incorporates gut-healthy ingredients like apple cider vinegar into drinks.
Photo Credit: Harvey