Range Rover has easily become the most recognizable name in SUVs to date, and one of the leaders in the luxury SUV category. It is therefore, no surprise, that Land Rover debuted an all new, limited edition, full-size, luxury SUV coupe: The Range Rover SV Coupe.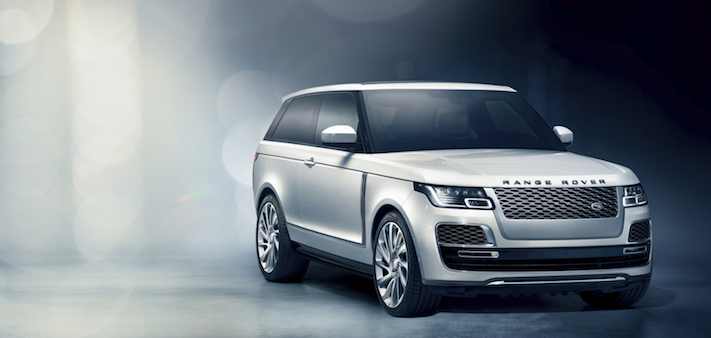 Starting at $295,000 in the US, the two-door vehicle is truly one-of-a-kind and redefining the SUV genre as a whole. With expert craftsmanship and a slew of customizable options, the SV Coupe will be hand-assembled in Warwickshire, United Kingdom at Land Rover's SVO Technical Center—a first for the brand.
"The
Range Rover
SV Coupe is a celebration of the Range Rover bloodline," began Land Rover Chief Design Officer,
Gerry McGovern
. "With a dramatic two-door silhouette, this breath-taking, four-seat Coupe alludes to its unique heritage while being thoroughly modern and contemporary. Beautifully realized and superbly engineered, the Range Rover SV Coupe delivers the most distinguished, luxurious and exclusive Range Rover ever built."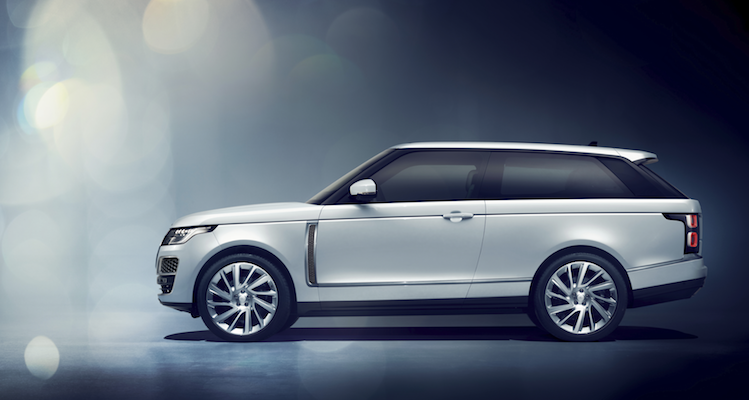 Though the new style takes design elements from the traditional Range Rover, including the signature floating roof, tapered tail and continual waist line, there are also other, exclusive additions to the interior and exterior of the car. These include power-close doors with frameless glass, a panoramic roof, light floods into the cabin and a "new contour graphic available in four duo tone colorways…offset by unique side vent and grille designs." There is also a 23-inch wheel option—another first for Range Rover.
Other design elements include gradated diamond quilted leather seats, a new exterior paint finished called "Liquesence," which has a liquid metal finish, as well as seven design packs with different aesthetic elements, such as exterior paint, bespoke badges and interior materials. For instance, the "modernist" theme has "ethereal silver exterior paint with a liquesence finish and rose gold, chrome knurled badges."
With a top speed of 165mph (and the ability to go from 0-60mph in just five seconds), the SV Coupe is the fastest Range Rover with the most powerful engine to date, with 557 horsepower and 516lb. ft., 5.0-liter supercharged V8 powertrain. As articulated by Mark Stanton, Special Vehicle Operations Director, "the SV Coupe is more than skin deep. This is a meticulously honed vehicle that's designed for SV clients who love driving."
For more information, please visit the company website. All images courtesy of Land Rover.
Subscribe to discover the best kept secrets in your city