Equinox Bond Street, New York City, was the venue yesterday where TAG-Heuer announced that supermodel Bella Hadid has joined them as brand ambassador. In the setting of the luxurious health club, LVMH Watch Division CEO Jean-Claude Biver welcomed her as the latest addition to the group of brand ambassadors that #dontcrackunderpressure. She joins people like Tom Brady, Christiano Ronaldo, Cara Delevingne and Alec Monopoly
Pressure is something Bella Hadid has grown accustomed to, quickly making a name for herself as a model. Voted "Model of the Year" in December 2016, she has fans everywhere and amassed a huge and loyal following on social media. Being a role-model Bella Hadid has shown and inspired young people around the world to go after their dreams. That is also what she is going to do together with TAG-Heuer, as they will collaborate on projects that involve photography.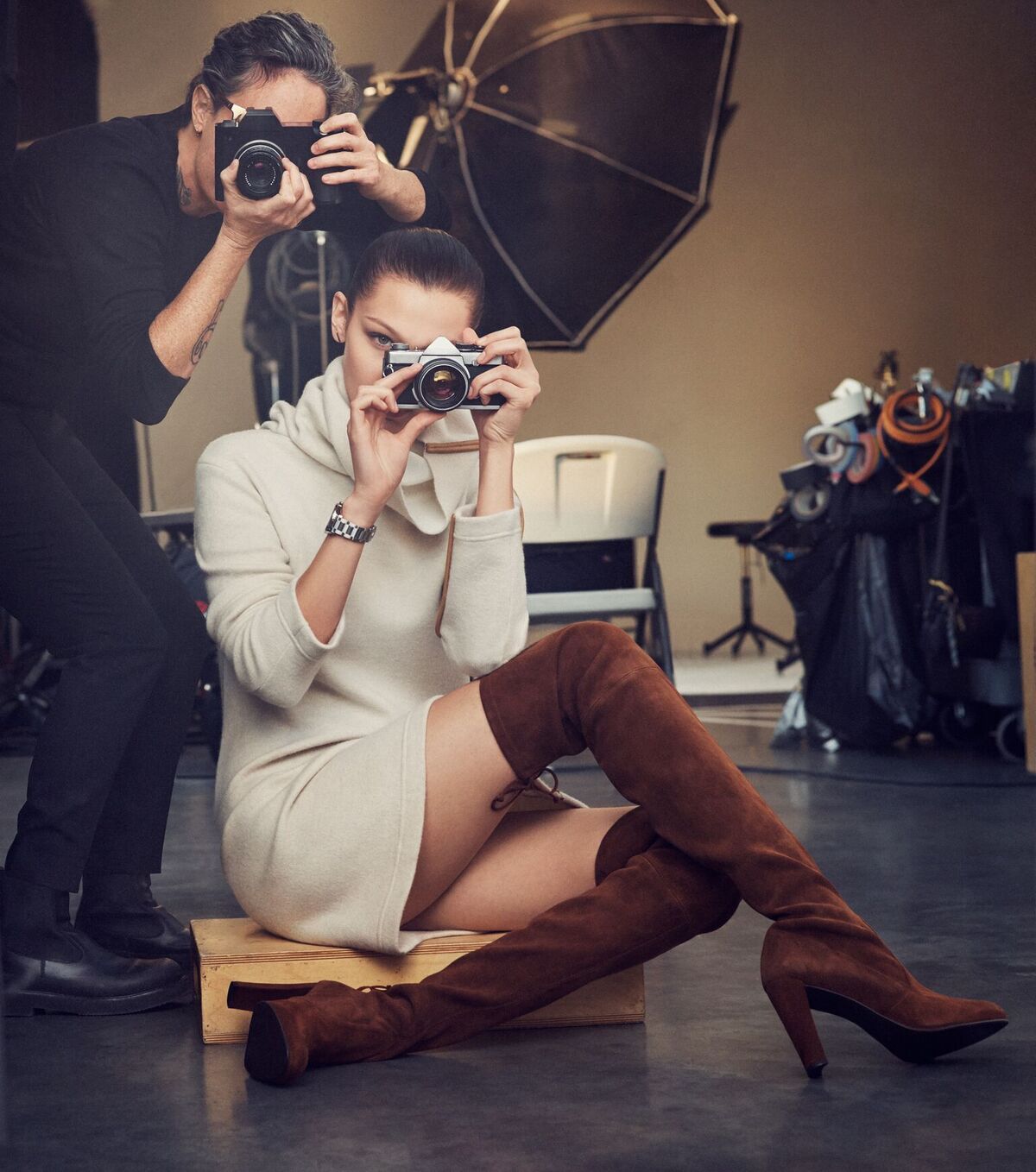 This also shows the interaction TAG-Heuer has with their ambassadors. They are more than just the face of the brand, they are and actual part of it. In this interaction we might even see advertising campaigns for TAG-Heuer featuring photo's by Bella Hadid. This is quite a departure from the way supermodels have been ambassadors for watch brands in the past, as they were then mainly modeling new watches. With this interaction, Bella Hadid can become both model as well as creator, a unique dynamic that fits in the tradition of TAG-Heuer to never stop innovating.
Being known as a professional who knows what she wants, Bella Hadid is bound to also provide some feedback to the designers and watchmakers at TAG-Heuer for future collections, as she will be wearing one of the brand's watches as their ambassador. This is another way in which extraordinary talented professionals like Bella Hadid create a unique synergy with TAG-Heuer, sharing so much more than being able to #dontcrackunderpressure.
Save
Save