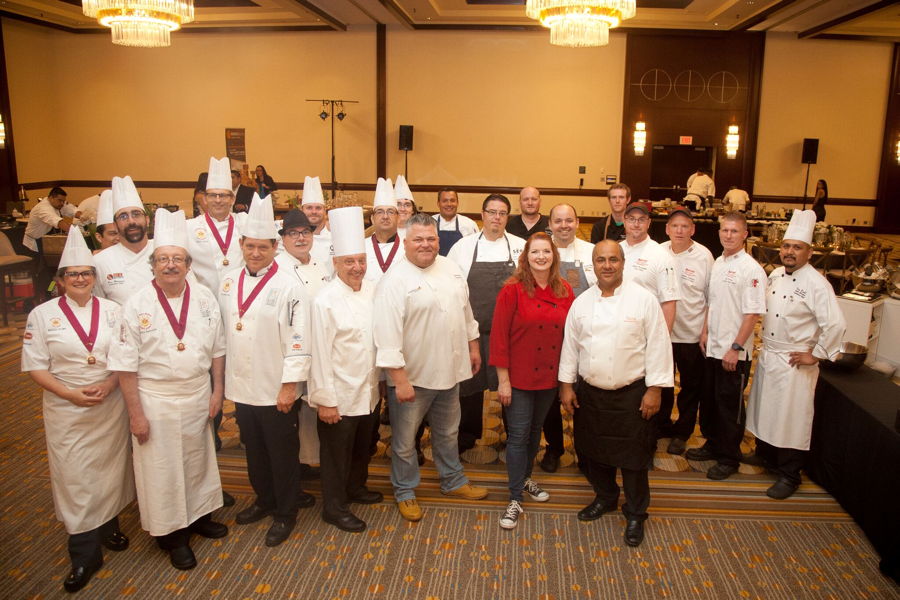 On Monday, June 20, 2016, the who's who in Dallas' culinary world came out in full force to help raise funds to support the American Liver Foundation (ALF) at the third annual Flavors of Dallas event. Featuring 14 of the city's top chefs along with nearly 200 guests, ALF raised $102,000 which will be used to fund research, education, advocacy efforts and support for those suffering with liver disease.
The American Liver Foundation makes it its mission to facilitate, advocate, and promote education for the prevention, treatment and cure of liver disease. Offering several different programs including, Love Your Liver; Liver Wellness: What Everybody Needs to Know; Viral Hepatitis; and Teens to Twenties: Liver Wellness Guide, ALF strives to make all of their services age appropriate and interactive. ALF is the prominent source of information on liver health and disease awareness and has helped begin the careers of more than 800 scientists in the field of liver health.
As guests walked through the doors of the Hyatt Regency Dallas they were led to a cocktail reception, promptly beginning at 6:30 p.m. when chefs greeted them with signature passed appetizers including bites such as beet salad with goat cheese, Italian-style pate topped with pickled vegetables and micro greens, and sweet potato croquette.
Before programming began at 7:30 p.m. attendees were invited to bid on silent auction items. Later Chefs were joined by guest host and emcee, WFAA Channel 8's Monica Hernandez, who helped lead the live auction, and a panel of guest judges who presented three awards throughout the evening. The Guest judges included: Catherine Downes of D Magazine, Epicurean World Master Chef Andre Bedouret, and Tefna Hoegh and Kenneth Braddock of Rosewood Ranches. The following chefs were awarded for:
  Flavors of Dallas Chef of the Year: Chef Kevin Spencer of SER Steaks + Spirits
 

Dress to Impress Award:

 Chef Jennifer Bajsel of Getting Saucy
 Top Chef Award: Chef Joseph Hoffmaster of Dakota's Steakhouse
Chef Co-Chairs Douwe Iedema of Magnolia Hotel Dallas and Hermann Hiemeyer of Hyatt Regency Dallas led an impressive roster of Dallas chefs including: Chef Ben Maulsby, Happiest Hour; Chef Nico Sanchez, Meso Maya; Chef Chris Flahaven, Prime Farm to Table; Chef Kevin Spencer, SER Steaks + Spirits; Chef Daniel Pittman, LUCK at Trinity Groves; Chef Matt Pikar, Nora Restaurant and Bar; Chef Joseph Hoffmaster, Dakota's Steakhouse; Chef Jennifer Bajsel, Getting Saucy; Chefs Derek Breitbach, Ben Morse, and Damon Simmons, Dallas/Plano Marriott at Legacy Town Center; Chef Steven Pilat, Art Institute of Dallas; and the Epicurean World Master Chefs Society.
The extraordinary evening went far beyond traditional gala expectations as guests were enticed by a sumptuous, interactive five-course meal complete with wine or cocktail pairing of choice, all prepared table side. Each table of 12 guests was matched with a chef that would prepare a signature dish and help to raise awareness about ALF.
The incredible event not only provided attendees with the culinary experience of a lifetime but a unique and thoughtful way of learning about a disease that affects at least one in 10 Americans.
To learn more about the Liver Foundation and how you can help create a world free of liver disease please visit: liverfoundation.org, HE123.org and HEPC123.org
Subscribe to discover the best kept secrets in your city