Photo Credit: World Red Eye
Château Group in partnership with luxury watch brand Hublot, hosted an exclusive dinner party at the chic, two-level Fendi Château Residences sales gallery in Surfside, showcasing exclusive timepieces and latest designs to a special VIP crowd.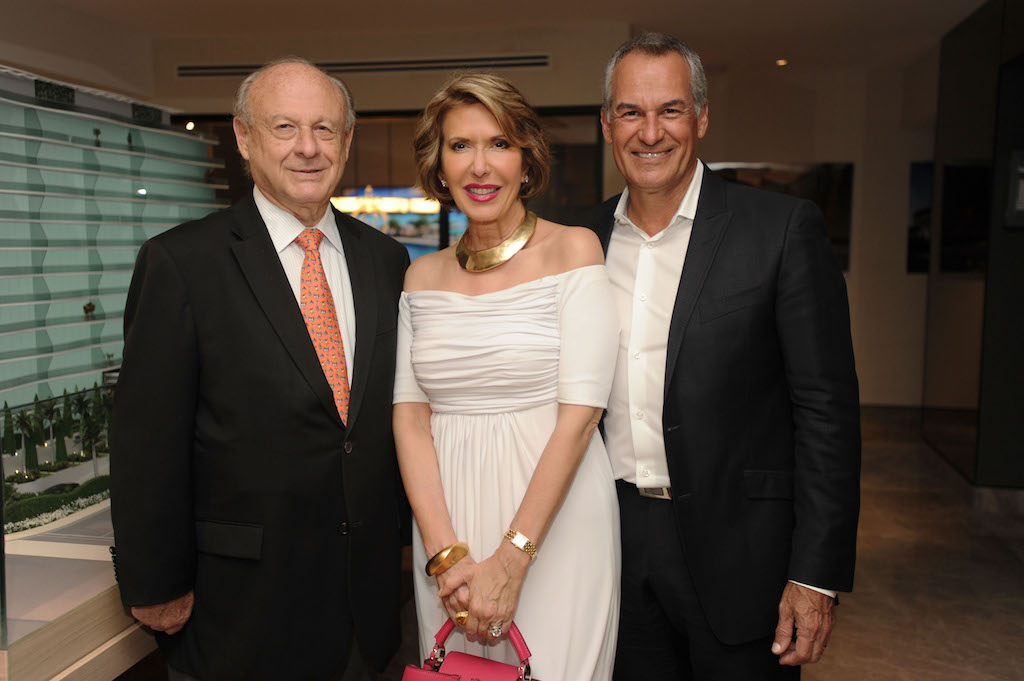 Photo Credit: World Red Eye
Sales Director of Château Group Eli Klinger joined guests as they mixed and mingled throughout the impressive sales gallery enjoying cocktails and light bites before later sitting down to an intimate three-course dinner from Le Basque Catering. In the background, the talented guitarist Claudio Spiewak provided captivating tunes of classic Brazilian Bossa Nova and Spanish guitar riffs to keep the entertainment going.
Photo Credit: World Red Eye
Hublot showcased some of the Swiss luxury brand's finest timepieces along with new novelty pieces such as the impressive Berluti piece and the Big Bang Unico Italia Independent, which were both recently released at BaselWorld 2016.
Photo Credit: World Red Eye
Noteworthy guests included Dan and Tina Carlo, Peter and Christine Handy, Dan and Kathryn Mikesell, Maria Berguiristain, Bertil Espegren, and Lexing Zhang. 
Photo Credit: World Red Eye
Photo Credit: World Red Eye
The elegant meal was countered with a touch of modern sophistication as scrumptious bites of glazed short rib over potatoes boulangère, zucchini risotto and rich, mini chocolate ganache cups came served on two unique lines of plates designed by Ana Roquero. The Yayoi and Jōmon were both used to plate the dishes throughout the meal, expertly incorporating a modern design into a unique, elegant experience.
Photo Credit: World Red Eye
The party moved upstairs to the second level following dinner where guests admired the luxe living room while enjoying cocktails and delicious dessert. The beautiful evening capped off with a celebratory raffle where Hublot presented a Veuve Clicquot champagne bottle to the lucky winner, Gary Stuart.