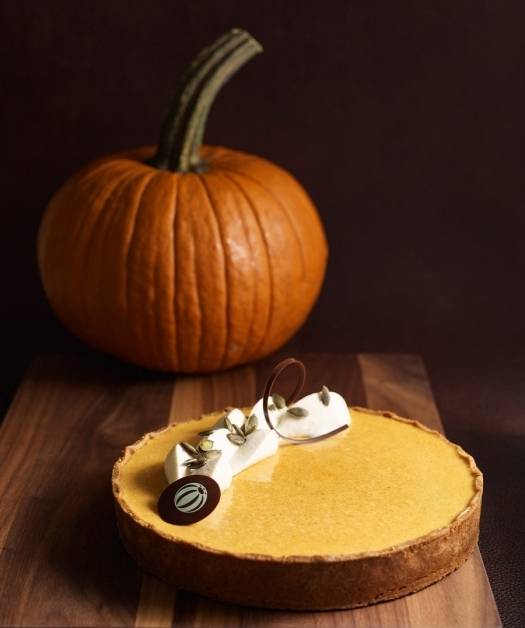 Photo Credit: Deborah Jones
Preparing an elaborate Thanksgiving meal isn't for everyone. Thankfully, a plethora of haute L.A. eateries have created intricate menus for those who don't feel like basting a turkey, prepping a pumpkin pie or whipping up mashed potatoes. Here are our picks for the best places to celebrate a stress-free Thanksgiving in the City of Angels.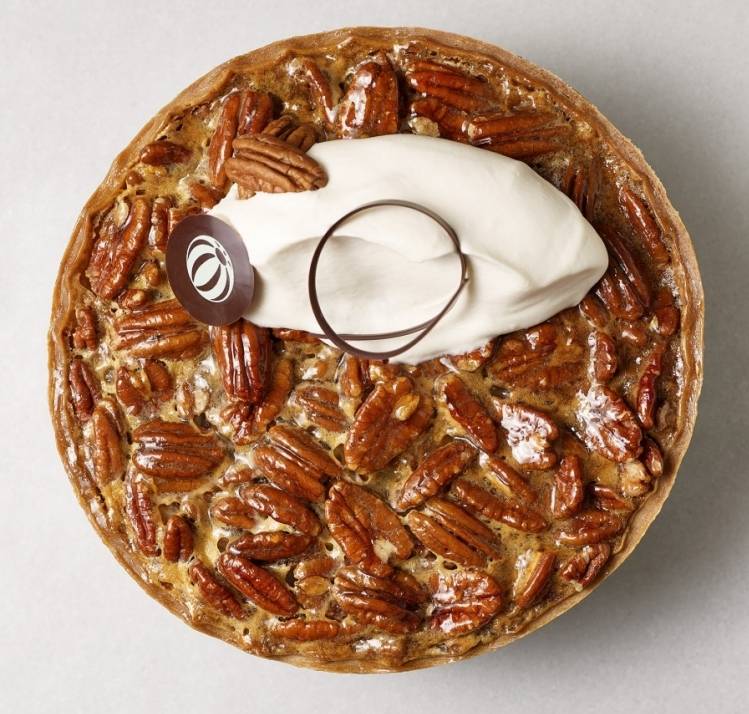 Photo Credit: Deborah Jones
Bouchon Bistro Beverly Hills is offering everything from brined, dressed, and ready to cook Diestel Turkeys to a feast-ival of stuffing, gravy, cornbread, cranberry relish, roasted sweet potatoes and mac & cheese this Turkey Day. Stop in for Thomas Keller's signature haute fare, which includes a menu of sweet potatoes, a green bean casserole and roasted pumpkin soup.
Stonehill Tavern at the St. Regis Monarch Beach is offering a thoughtful menu that highlights the wonderful classics of Thanksgiving and the specific 

flavors of the season. Blue kale, pumpkin, chestnuts, foraged mushrooms, the finest heritage breed turkeys and all the accompaniments you know and love are included on the menu. Expect to start with a selection of seasonal oysters from New Brunswick and Humboldt Bay or Siberian Osetra caviar before moving on to lobster bisque, marshmallow yams, potato puree with sausage stuffing and heritage breed turkey with ceylon-cinnamon cranberry, tarragon gravy and all the fixings. 

Mr. C Beverly Hills

encourages holiday hosts to retire the apron and reserve a seat at The Restaurant at Mr. C for a festive prix-fixe meal, or a delicious prepared Thanksgiving meal to-go. The menu captures the hearty flavors of the season with dishes such as Homemade Butternut Squash Ravioli with brown butter and crispy fried sage, classic Oven Roasted Turkey with Napa Valley Chardonnay Gravy, Amareto Duchess Sweet Potato and Homemade Pumpkin Pie. For the Cipriani cuisine lovers, signature favorites will also be available on the to-go menu including Baked White Tagliolini with Ham or Mushrooms and the Cipriani Vanilla Meringue Cake.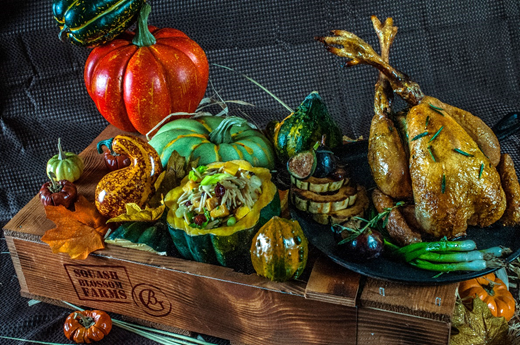 At Barton G. LA, Los Angeles' neo-classic American dining destination, Angelenos will be provided with a holiday feast featuring a plethora of traditional Thanksgiving offerings such as Turkey, gravy, stuffing, candied yams, and more. The three-course menu includes

 

Spiced Calabaza Pumpkin Soup with maple crème fraîche, a Fall Garden Salad with arugula, apples, dried cranberries, pumpkin seeds, quinoa, pomegranate, avocado, and lemon basil vinaigrette, Herb Roasted Turkey Breast with Confit Leg alongside apricot and sage stuffing, parsnip and potato mash, roasted brussel sprouts, candied yams, orange cranberry sauce, and natural gravy and Pumpkin Donuts with cranberry compote, pumpkin butter, spiced warm chocolate, and cinnamon anglaise. Additional holiday specials inspired by the fall season include

 

The Mother Clucker, which 

serves two

and includes a boneless citrus & herb roasted whole chicken stuffed with cranberry-giblet dressing, alongside California figs, roasted delicata squash, and acorn squash stuffed with orzo salad, and the

 

Cider House Veal Chop & Apple Crop with chargrilled veal chop and apple-sage chutney, honey crisp apple fritters, baby brussel sprouts and cinnamon cider honey.
Founding Chef and Owner Joachim Splichal's flagship restaurant

Patina

will feature exquisite Thanksgiving three and four course menus for those seeking a standout, fine-dining holiday experience. Menu highlights include Bay Scallop with potato gnocchi, pumpkin puree, bacon lardon, cauliflower floret, and parmesan emulsion; Black Cod with sweet potato fondant, haricot vert, carrot ginger sauce, Roasted and Confit Turkey with chestnut stuffing, autumn vegetables, sauce verjus; and Pumpkin Chiffon with treacle bavarois, and pepita croquant.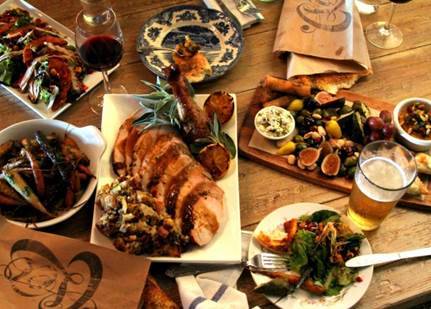 This year, Cleo at The Redbury Hotel in Hollywood is serving up Cleopatra's Feast, an exquisite Thanksgiving menu with a Mediterranean twist, compliments of Chef Danny Elmaleh. Cleo's annual Thanksgiving features a specially crafted menu of holiday favorites of favorites served family-style for the table in traditional Thanksgiving fashion. The menu features mezze selections, specialty sides, main courses and a dessert platter with dishes including Sweet Potato Feuilleté, Pumpkin Salad, and a Za'atar and Preserved Lemon Turkey Breast.

Gordon Ramsey at The London West Hollywood will offer a 3 course menu for $95 a person featuring some of the restaurants signature dishes. With delicious items such as Acorn Squash Mushroom Risotto, Roasted Turkey with Sage Stuffing, Roasted Pork Chop with Mustard Crab Apples, The Signature Roasted Beef Wellington, and a full dessert menu, the Thanksgiving day options are a terrific way to capture the celebration of the holiday. Expect to enjoy pumpkin pie, bread budding with peanut brittle ice cream, the prerequisite English dessert English Sticky Toffee Pudding with mascarpone cheese, a salad of beets, candied pecans, goat cheese and apple cider dressing, acorn squash mushroom risotto with mascarpone cheese, roasted organic turkey with sage stuffing, buttered carrots, brussels sprouts, cranberries and yams. Yum.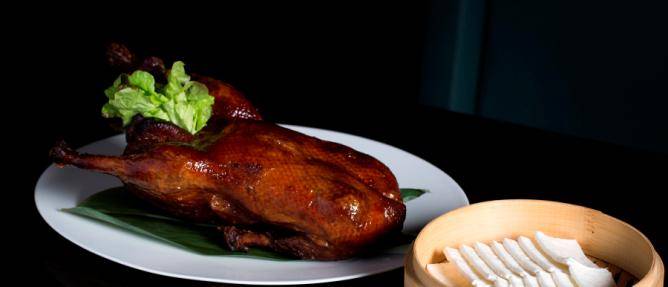 At Hakkasan Beverly Hills, the modern authentic Catonese establishment offers a delicious alternative to the typical Thanksgiving. The elite Peking duck dish prepared with caviar and serve was a whole duck with pancakes, cucumber and scallion, offers a delicious and indulgent alternative to your Thanksgiving turkey dinner.
Have an Italian-inspired Thanksgiving at Oliverio at the Avalon Hotel in Beverly Hills. Chef Mirko Paderno has whipped up a drool-worthy Thanksgiving menu that guests can pick up to-go. The Italian-inspired menu includes Porchetta Style Roasted Turkey with San Daniele Prosciutto, fennel, babby carrots and potatoes, lasagna with smoked mozzarella, speck and pumpkin, kale salad with roasted pumpkin, cranberries and goat cheese and an apple & pear pie with Chantilly cream.
Enjoy a Thanksgiving brunch at Cast at Viceroy Santa Monica, which includes a carving station, herb roasted free range turkey with herbed gravy, butternut squash soup, molasses-mustard glazed ham, buttermilk mashed potatoes, pumpkin cheesecake and caramel apple pie.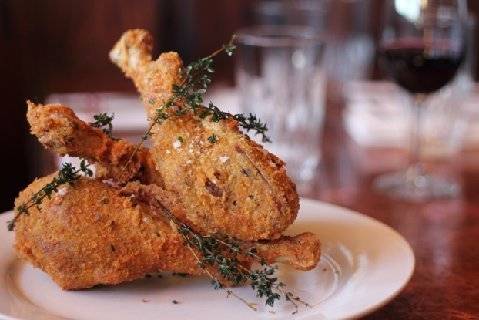 Photo Credit: Eric Shani
The Pikey, the acclaimed English Pub in Hollywood serving local and organic dishes by Chef Ralph Johnson, presents their holiday feast for the Thanksgiving holiday. Johnson offers a complete holiday dinner with a choice of Roasted Organic Free Range Turkey Breast or Rolled and Stuffed Confit Turkey Legs and Wings served with ample sides of Beet Stuffing, Green Bean Puree, Roasted Potatoes, Home-Made Cranberry Sauce and Home-Baked Biscuits with Turkey Neck Gravy.  Couples may opt for the Thanksgiving Feast for Two featuring a Whole Turkey Leg Confit and Deep Fried with all of the trimmings. If there is still room, extras of The Pikey's Mac 'n Cheese or Baked Sweet Potatoes with Crispy Sage and Hazelnut Praline may be ordered à la carte along with Pumpkin Pie Served with Spiced Cream. As always, the dishes showcase the bounty of seasonal produce and ingredients for a hearty meal in a dynamic environment.

 

Cecconi's West Hollywood is offering a family-style Thanksgiving feast. The menu will include BN Ranch Heritage Free-Range Organic Turkey, Leeks, Porcini & Cornbread Stuffing, Butternut Squash Tortelli, Black Truffle Mashed Potatoes, Honey Roasted Heirloom Carrots, Sweet Potatoes, Brussels & Kale Sprouts, Cranberry Sauce, an Apple & Pecan Crostata, Pumpkin Pie and Cardamom Gelato.
Have a haute Thanksgiving brunch at Culina Modern Italian at the Four Seasons Hotel Los Angeles at Beverly Hills. Four Seasons Executive Chef Cyrille Pannier is breaking out all the stops this Thanksgiving with a lavish brunch buffet featuring a bevy of stations boasting both traditional and not-so traditional offerings for the ultimate food-focused holiday.  From a Carving Station with Roasted Turkey & Honey Glazed Ham, to Charcuterie to a Farmer's Market Stationto Artisan Cheeses, as well as more traditional brunch fare, the offerings will appeal to both purists and non-conformists. Sweet teeth will revel in an ambitious spread of pies, from classic Pumpkin to the soul-satisfying Chocolate Banana Cream Pie, as well as house made Doughnuts with assorted do-it-yourself toppings. Seatings will be available from 11:00 a.m. – 6:00 p.m., with the special brunch offerings available until 3:00 p.m.