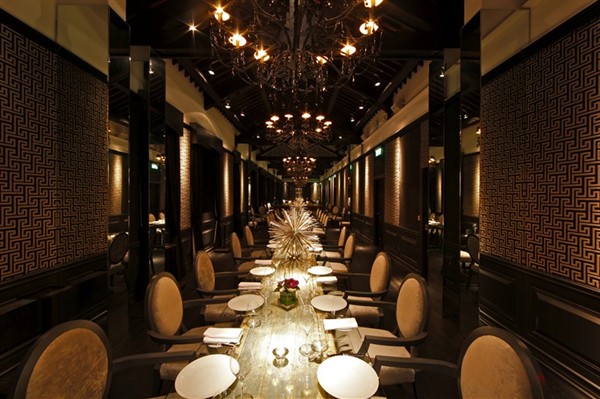 Image: Hullett House
The Hullett House in Hong Kong will be presenting a special Titanic 100th Anniversary Dinner in April and May. Dubbed "Dinner on RMS Titanic", the lavish 10-course dinner is a recreation of the meal served in the ship's First Class Dining salon one hundred years ago.
The dinner is available for parties of eight people or more and the menu is created by Michelin-star chef Philippe Orricio of Hullett House. The menu will feature a contemporary spin on the original ingredients used one hundred years ago on the Titanic. The menu will include oysters, poached salmon with mousseline sauce, Waldorf pudding and cress salad with roasted squab.
The first sitting will take place on April 14 with Heidsieck Monopole Gout American vintage 1907 champagne, which was sourced by Hullett House. Dinner will be served in the luxurious JP Hennessy Room in St. George restaurant with bone china plates from William Brownfield & Sons. An a la carte menu will also be available in The Parlour.
Source: Luxury Insider
Subscribe to discover the best kept secrets in your city