MCM Design Studio floating megayacht isn't just a nomadic island concept, but its designed to have 60 percent less carbon footprint than the traditional yacht.
Dubbed Island (E) Motion, it was designed by Swiss pair Milena Cvijanovich and Dennis Muller and should appeal to all with a taste for luxurious amenities (and really, who has a distaste toward luxurious amenities?) with a consciousness to the environment as well.
Anyone looking to catch a glimpse of the unique vessel need only head to the Sustainable Luxury Fair in Paris March 29 through April 1.
By design, the landscaping of the main deck looks strikingly similar to a personal West Indian island with its wholesome greenery and private garden. The materials used for different furniture and components have been drawn from sources which are recyclable, or have been recycled in the recent past.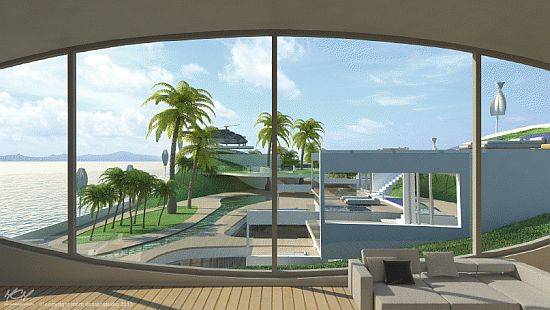 Source: BornRich
Subscribe to discover the best kept secrets in your city