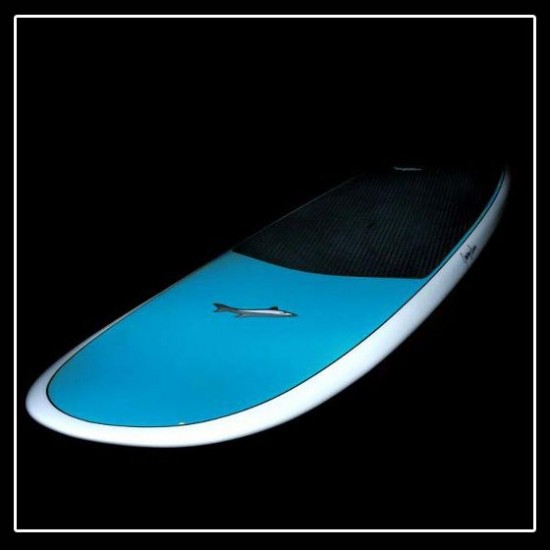 Image: BusinessInsider
The world's most expensive Stand Up Paddleboard (SUP) has been sold in Palm Beach, Florida for $27,500 during an auction at the annual gala of the Everglades Foundation.
John and Bari Denney, owners of paddleboard store Jupiter Paddleboarding, use legendary sharper Jimmy Lewis from Maui to supply their boards and the threesome donated a SUP to be auctioned at a gala for the Everglades Foundation. The charity is involved in creating awareness and increasing conservation of the wetlands and natural sources of water in South Florida.
Held last Friday at the Palm Beach Breakers Hotel, the auction was attended by approximately 500 guests, including celebrities such as Dave Mathews, Joe Scarborough, Jack Nicklaus and Kelly Slater.
Jupiter Paddleboarding's package at the auction including a Jimmy Lewis Kanaha Paddle designed by Quickblade, a Jimmy Lewis board bag, a 10'6 Jimmy Lewis Cruise Control SUP and a paddle session and everglades eco-tour with Jupiter Paddleboarding. The final bid on the Jimmy Lewis board and package, from an unknown bidder, eventually was $27.500, which went to the Everglades Foundation.
Source: SUPConnect