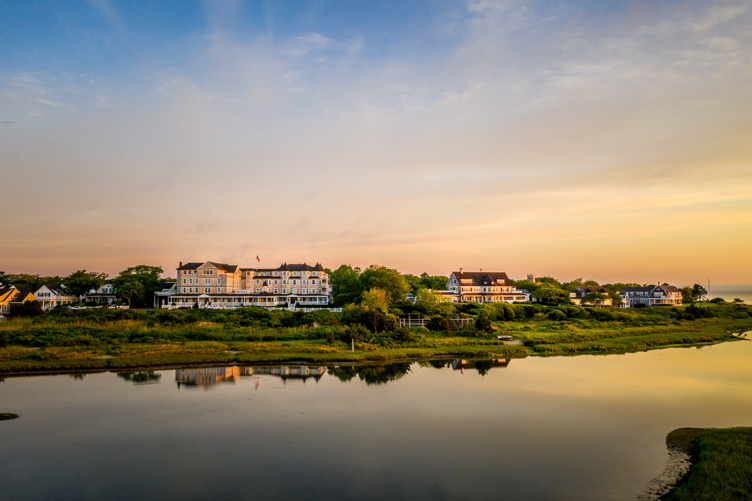 Photo Credit: Shannon Shipman
Martha's Vineyard is a little slice of paradise, a summertime playground for the rich, famous, and political (The Obamas and Clintons have summered here for as long as I can remember), and for a reason. The tiny Massachusetts island is low-key and charming, a place that time has forgotten, that resists change, and where faces seem familiar because they are: the number of repeat visitors that stake claim to the island — commonly referred to as "The Vineyard" — and return time and time again is outstanding.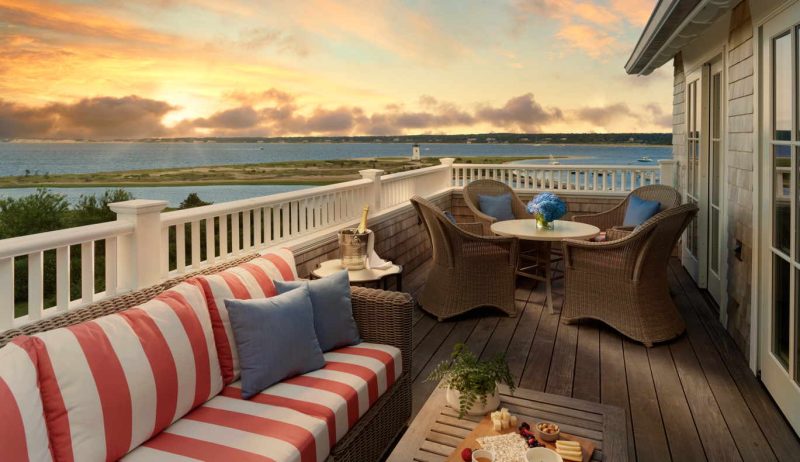 Photo Credit: Barry Grossman
The town is comprised of a plethora of small towns, only two of which are "wet" (a.k.a. where liquor is served). Those towns would be Oak Bluffs — which is generally more touristy and populated — and Edgartown, which is a bit more boujis, dotted with tourists and residents alike wearing Nantucket reds and vibrantly patterned Lily Pulitzer dresses.
And there is much to love. The weathered storefronts, the tiny ferry that runs like clockwork to Chappaquiddick and back, the smell of seawater and stuffed clams that permeates the air, charming stores full of knicknacks, wine, clothing, and items bearing the island's unofficial logo, the Black Dog.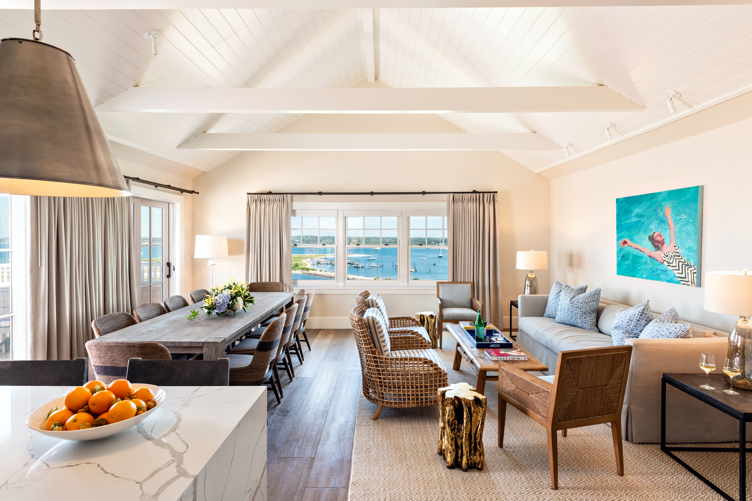 Photo Credit: Cutrona
And while Edgartown is chock full of charming inns and places to stay, I'm shipping the Harbor View Hotel, a lovingly restored, 130-year-old boutique property (which also happens to be one of the largest properties on-island, which should tell you all you need to know about the Vineyard itself) with 117 rooms and suites to its name. Here, there are four, high-end, bespoke resort building type: the grand historic building; The Roxana, a culture unto its own with delightful Martha's Vineyard slice-of-life decor and a modern edge; the Presidential Skyhouse, and the Captain's Cottages — stand-alone, fully-equipped and elegant Victorian homes set prettily along a blossom-filled walkway with glossy white, fresh wicker, and nautical stripes.
The recently renovated historic guest rooms reflect the island's natural beauty through a tranquil color scheme of soft brown, blue and cream as well as a native oak tree motif sprinkled throughout textiles. Mahogany and polished brass hallmark the furnishings, nodding to the Vineyard's whaling and sailing heritage. Stylish new bathrooms feature glossy cobalt blue walk-in showers. My favorite, however, is the Presidential Skyhouse, a one-bedroom with a cutting-edge kitchen that's perfect for privately prepared meals via personal chefs, a dining room, deck, a soaking tub, and bedroom with lovely cathedral ceilings.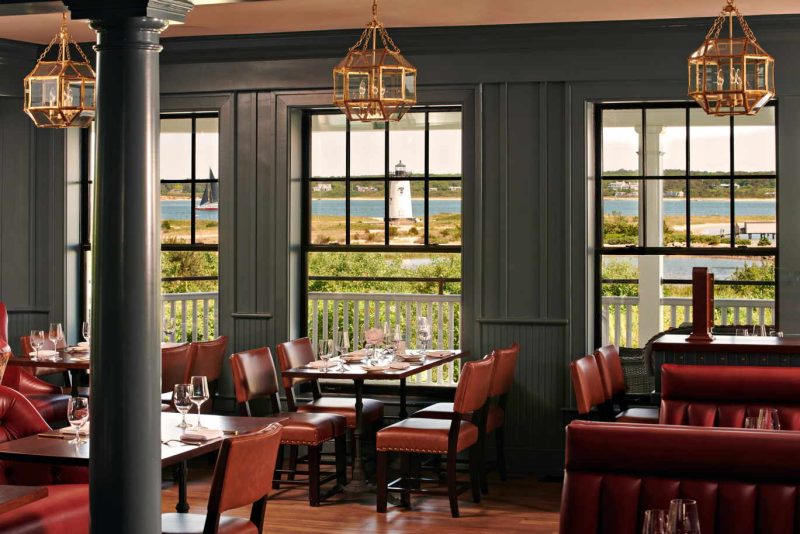 Photo Credit: Harbor View Hotel
But what makes the Harbor View stand out is the care owner Bernard Chiu — a longtime Vineyard visitor himself — put into its restoration, making sure that he paid tribute to the property he used to visit as a child, but still make it a palatable and updated place to visit for visitors seeking all the bells and whistles one generally anticipates from a hotel stay.
That extends to the dining concepts, which are lovely Bettini Restaurant an award-winning, upscale, fine-dining restaurant offering refined contemporary American cuisine with gorgeous ocean views; The Wine Room, an elegant place to drink some world-class varietals (there are 2,000 bottles of wine in a climate controlled environment with separate zones for white and for red, in fact) in a gorgeous setting: an exterior made of brick and wood with framed windows that highlight the many bottles on display, a ceiling made of reclaimed barnwood, and storage racks made of hand-crafted mahogany; The Clubhouse at Bettini, a lively bar and lounge offering grab-n-go breakfast in the morning and upscale comfort food all day and into the night; and Roxy Pool Bar, a favorite for outdoor dining and cocktails on a beautiful Vineyard summer day.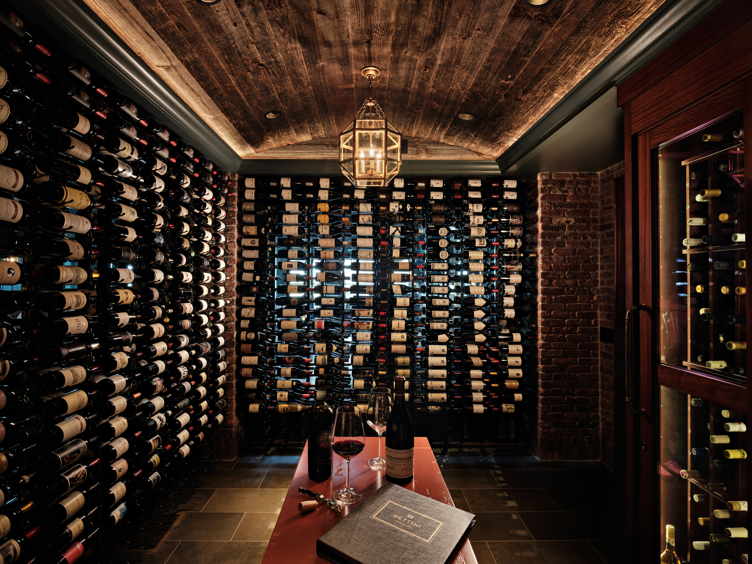 Photo Credit: Harbor View Hotel
The concepts are fantastic, but it's really the extra touches that make this property so special, a merging of old meets new that showcases how very much Chiu understands the Vineyard ethos, and its resistance to change. Under his watchful eye, the hotel now showcases a Mercedes-Drive Program — two vehicles offered free on on a first come, first serve basis for hotels guests for up to five hours at a time, but he also offers complimentary bicycles for use, which are far easier to navigate around Edgartown, but which won't get you to the "dry" towns of Chilmark, Menemsha, or Vineyard Haven the same way a new Mercedes-Benz can (aka quickly). 
There's an electric car charging station and modest fitness center, but an expansive veranda from which one can drink cocktails or coffee and simply take in the views of the Atlantic (and a nearby lighthouse jutting majestically into the salty skyline). There are also golf cars to ferry guests around town who don't feel like strolling down cobblestoned streets, and a heated, saltwater pool for those who would prefer to have a non-beach day.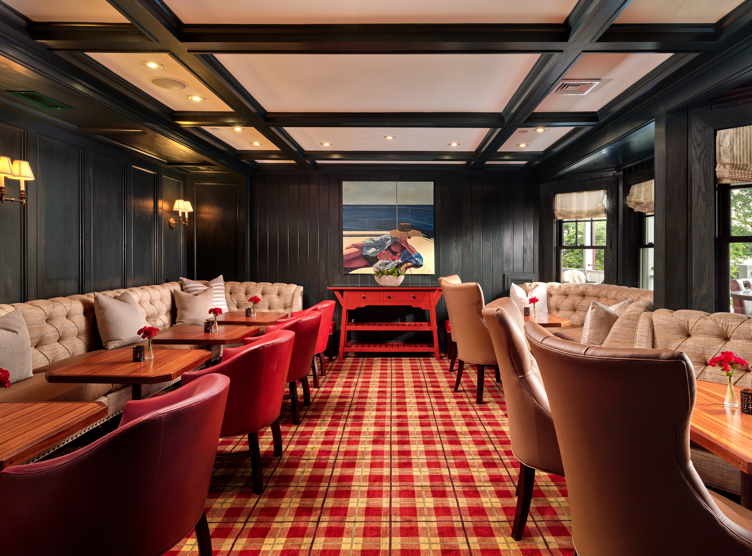 Photo Credit: Harbor View Hotel
The one thing this gorgeous summertime hot spot doesn't have is a spa, but luckily, management can book you an appointment at the nearby Sea Spa Salon, which offers literally everything: Hydrafacials, body wraps, manicures and pedicures, makeup services, lashes, tanning, waxing, and hair services. Most services, quite appropriately, have a sea theme.
For those who want to venture beyond the hotel, here are some solid dining recommendations that this longtime visitor can't get enough of:
For oysters; 19 Raw Oyster Bar
For the best grab and go coffee and beach sandwiches: Espresso Love
For a late night donut fix: Back Door Donuts
Beautiful views: Beach Road
The most members-only club vibe: Atlantic Fish and Chop House
Upscale meal: L'Etoile
Best vibe: Port Hunter
Most memorable meal: Outermost Inn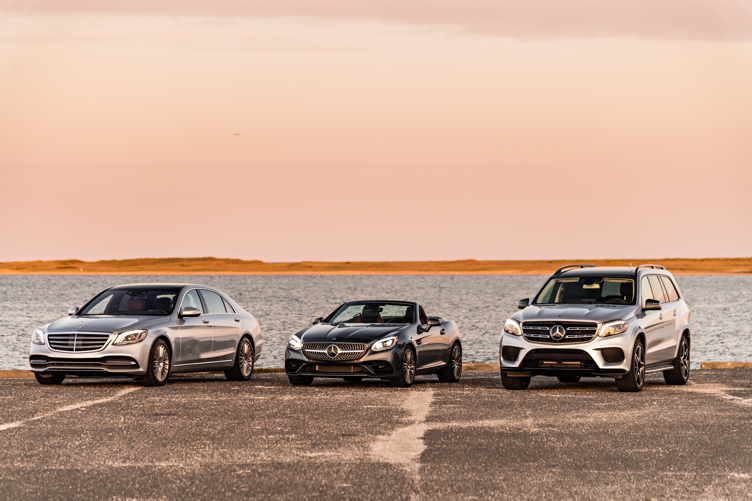 Photo Credit: Cutrona
The Harbor View Hotel is located at 131 N Water St, Edgartown, MA 02539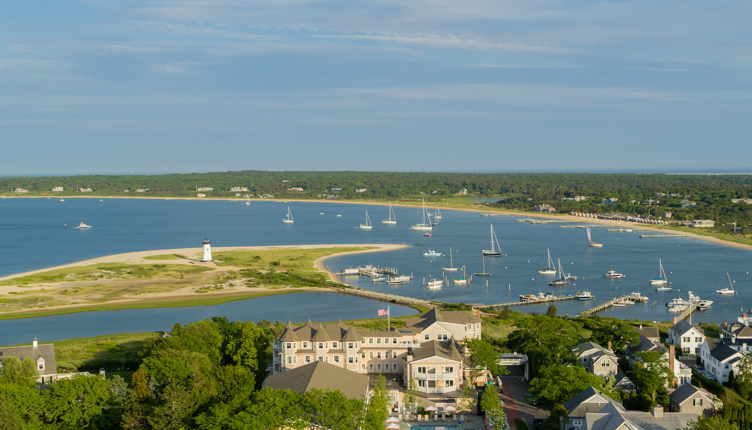 Harbor View Hotel
Photo Credit: Harbor View Hotel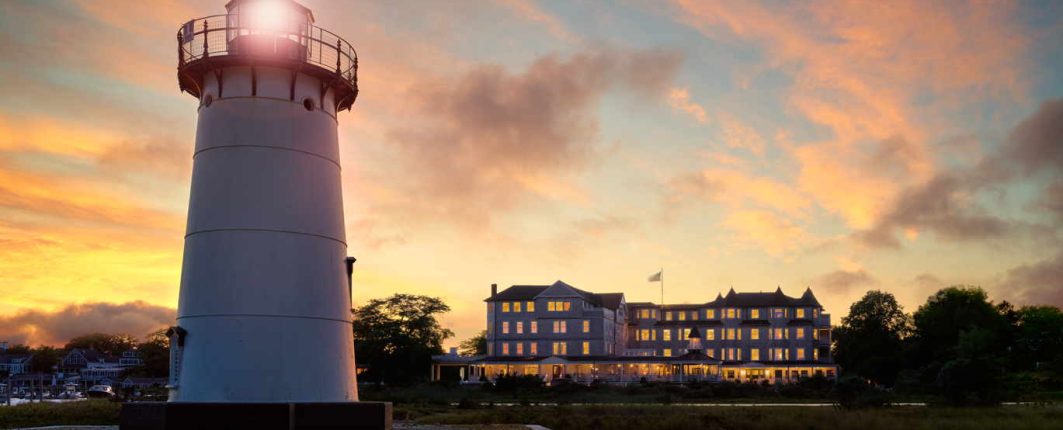 Harbor View Hotel
Photo Credit: Barry Grossman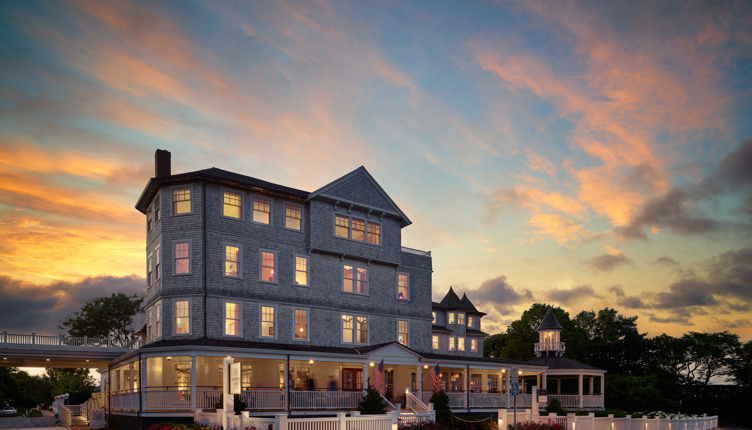 Harbor View Hotel
Photo Credit: Barry Grossman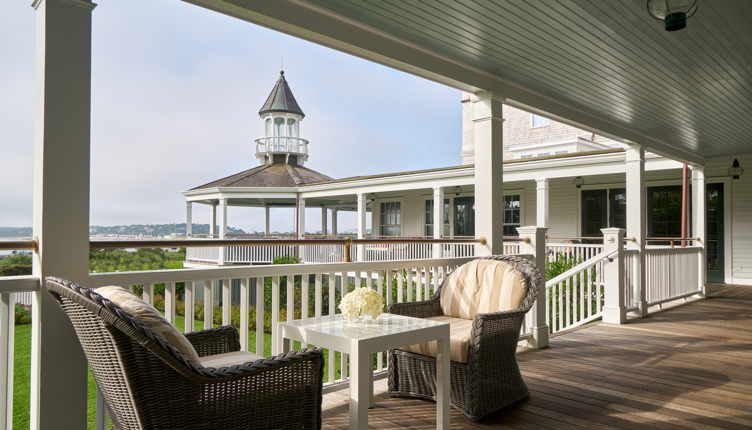 Harbor View Hotel
Photo Credit: Barry Grossman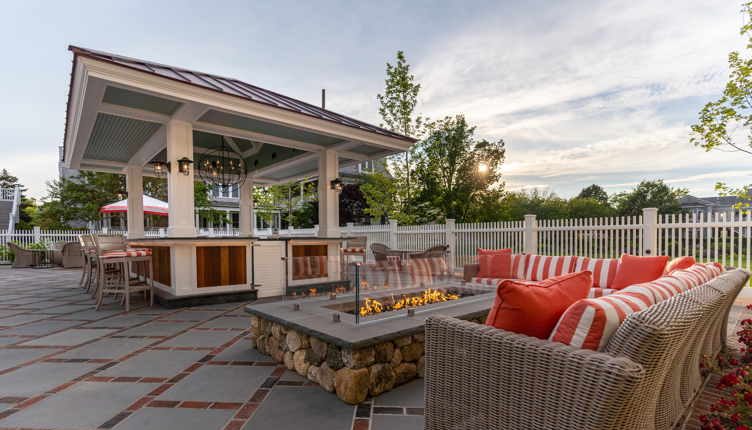 Harbor View Hotel
Photo Credit: Harbor View Hotel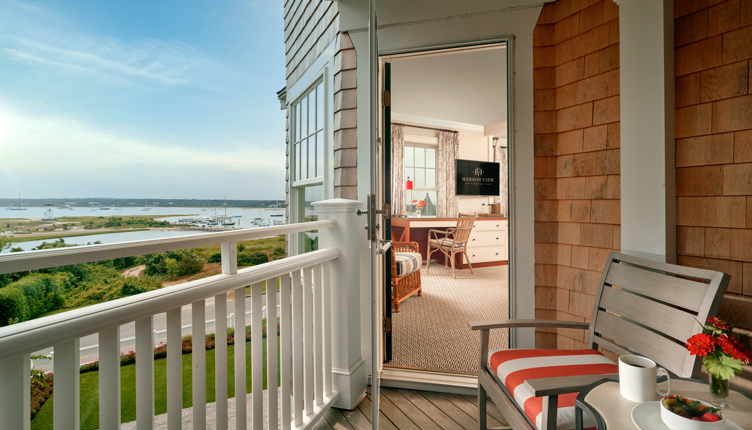 Harbor View Hotel
Photo Credit: Harbor View Hotel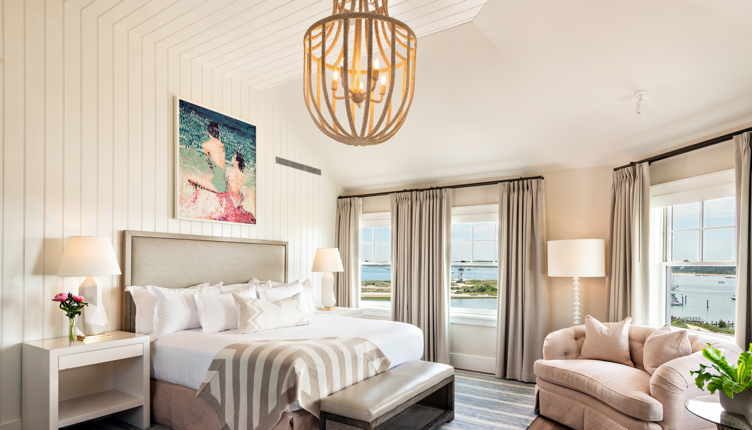 Harbor View Hotel
Photo Credit: Cutrona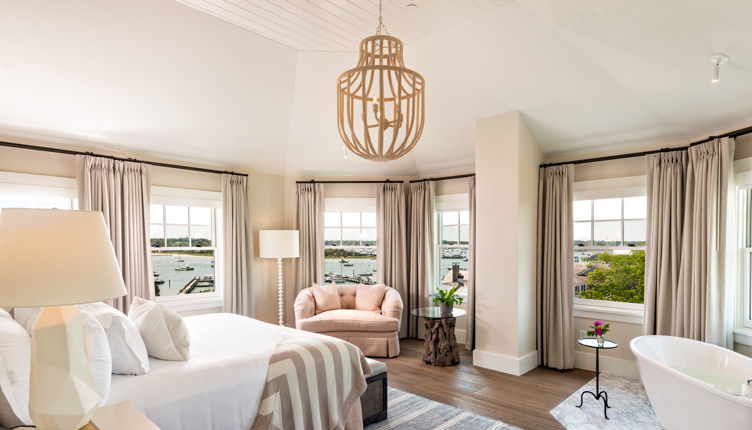 Harbor View Hotel
Photo Credit: Cutrrona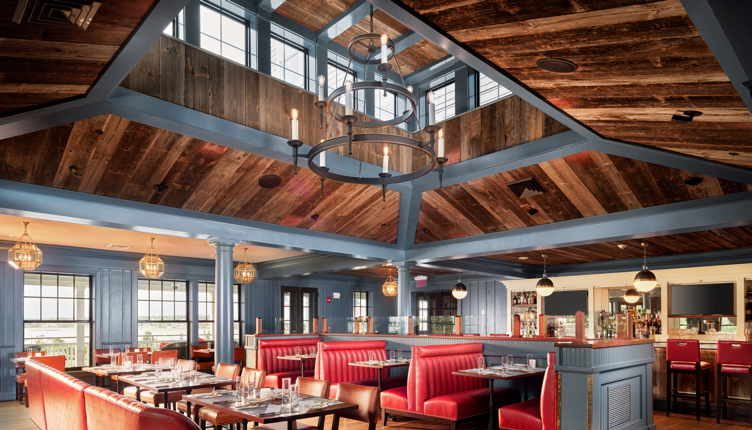 Harbor View Hotel
Photo Credit: Harbor View Hotel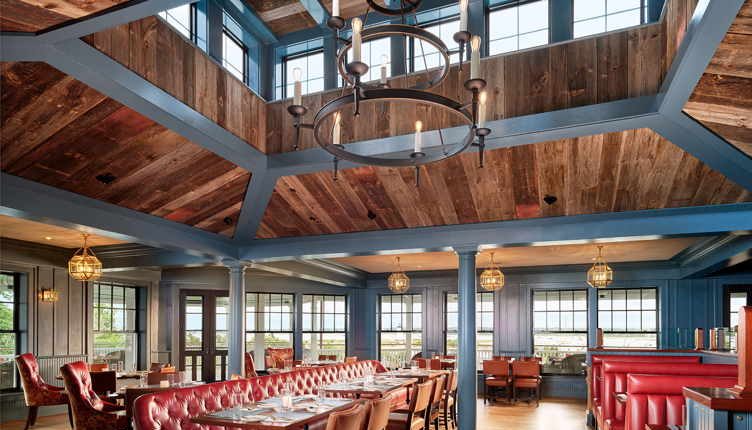 Harbor View
Photo Credit: Harbor View Hotel
Subscribe to discover the best kept secrets in your city