Fashion designer, bespoke tailor, and author Jo Baker Waters has a wealth of knowledge to share. With a rich background in creating innovative and imaginative tailored collections boasting a high-fashion aesthetic, Jo draws inspiration from popular culture, gender fluidity, art, sculpture, historicism, and cinematic film noir, with a signature style of power dressing, power suits, and sculpted shoulders. Her dedication to the craft has not only led her to work with high-profile clients but also to author the groundbreaking book Pattern Cutting Techniques for Ladies' Tailored Jackets.
Born into a British working-class family Jo faced numerous challenges as she pursued her passion for the arts. Despite financial constraints and a lack of connections, she persevered and worked tirelessly while honing her skills. Eventually, she obtained a highly coveted apprenticeship at Gieves & Hawkes, a prestigious Savile Row tailoring house in London, one of the oldest bespoke tailoring companies in the world, founded in 1771. Originally catering to the Royal Navy, and British Royal Family, she immersed herself in the history of the uniform, studying the archives and its traditional sartorial dress codes for the affluent gentleman, with Savile Row being credited as the original creator of the dinner jacket in 1846.
During her ten-year residency at Savile Row, Jo worked on garments for celebrities like Jack Black, Russell Brand, and Jude Law, as well as royals such as King Charles III; William, Prince of Wales; and Prince Harry, Duke of Sussex. Her work also graced the silver screen in the British film 44 Inch Chest, where she tailored clothes for actors Ray Winstone, Stephen Dillane, Ian McShane, and John Hurt.
Jo's exceptional talent was recognized when she won two awards on the same night in 2005 in the Savile Row Bespoke Competition. She received the Golden Shears Award for Best Overall Winner and the Silver Shears Award for Best Womenswear.
As a fashion designer, Jo has collaborated with numerous prominent designers, including Anna Sui, Joe Casely-Hayford, Jonathan Saunders, Nicholas Oakwell, and Richard Nicoll. She even played a significant role in designing memorable pieces for Nicoll's collection at London Fashion Week, including tailored jackets with silk bows, color block suits, and LED dresses.
In 2013, Jo relocated to New York to design for the CK menswear line at Calvin Klein, where she remained for seven years, working under the transitional creative leadership of Kevin Carrigan, Raf Simons, Pieter Mulier, and Tim Coppens.
Today, Jo focuses on creating unique clothing designs that are hand-made to order, with a sustainable vision. She documents her creative processes via video masterclasses on a digital platform, sharing her design and tailoring techniques with subscribers who aspire to create their own clothes and develop a distinctive, individual design identity.
As a testament to her perseverance, creativity, and passion for the craft, Jo's story serves as an inspiration for others who face obstacles in the pursuit of their dreams. In the coming years, Jo aims to grow her profile and business by making beautifully crafted individual clothes and art, training in-house apprentices, and continuing luxury designer collaborations.
Jo Baker Waters is more than just a tailor and fashion designer; she is an artist of clothing, a champion of sustainable fashion, and a mentor to the next generation of designers. Her impressive background and cutting style are evidence of her remarkable talent and dedication to her craft. With a future full of potential and the passion to drive her forward, there's no doubt that Jo's star will continue to rise and influence the world of fashion.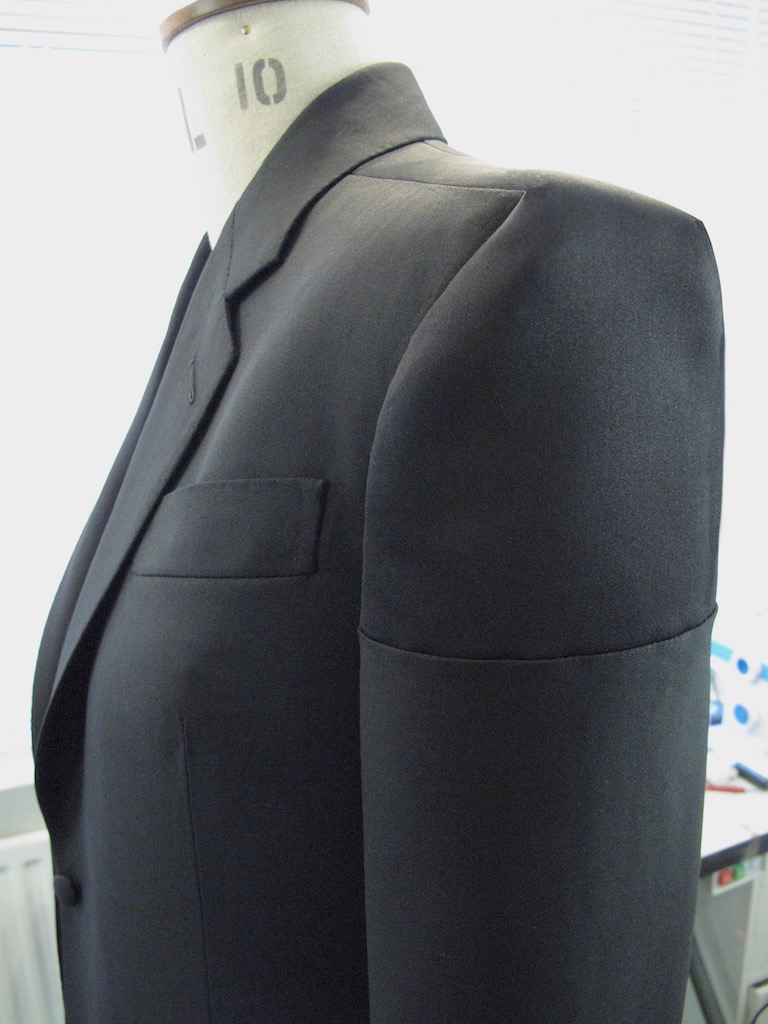 Written in partnership with S99
Subscribe to discover the best kept secrets in your city