Photo Credit: Courtesy of Equinox Hotels
If you didn't know, this month is National Sleep Awareness Month, and Equinox Hotel is one of our top destinations when it comes to getting a good night's rest while traveling. Equinox recently opened its first-ever hotel in New York City's Hudson Yards neighborhood, and its attention to detail and thoughtfully curated guest experience is completely unique to those of other hotels in Manhattan. The hotel (which has plans to expand internationally) is an extension of its infamous fitness centers, putting a major emphasis on self-care. In honor of National Sleep Awareness Month, the Equinox Hotel, a pioneer in the luxury hospitality sphere for their sleep-focused innovation, is introducing a new package – The Art + Science of Sleep by Equinox Hotels; a science-backed approach designed to give guests the best sleep, each and every night of their stay. 
Photo Credit: Courtesy of Equinox HotelsIt all starts in the room. The futuristic rooms are designed to match the Hudson River, which sits adjacent to the hotel. With a touch of the 'Dark. Quiet. Cool' option on the in-room iPad, each room shuts down to the optimal sleep setting. The room itself functions as a sleep chamber, blocking out both sound and light pollution. The beds include separate down duvets featuring temperature-regulating natural fibers for each sleeper. The RoomBar is stocked with herbal sleep-inducing teas, tinctures, and high-performance eye masks, and the In-Room Dining menu features sleep-inducing snacks to support natural melatonin production before bed. Each guest has full access to the hotel gym and fitness classes, while each room comes with TV access to their on-demand classes, a yoga mat, and more equipment to get a workout in right without leaving your space. To top off the in-room experience, the all-encompassing AM + PM Rituals Program leads guests through breathwork techniques designed to optimize their circadian rhythm and help them unwind before bed to wake up feeling naturally energized.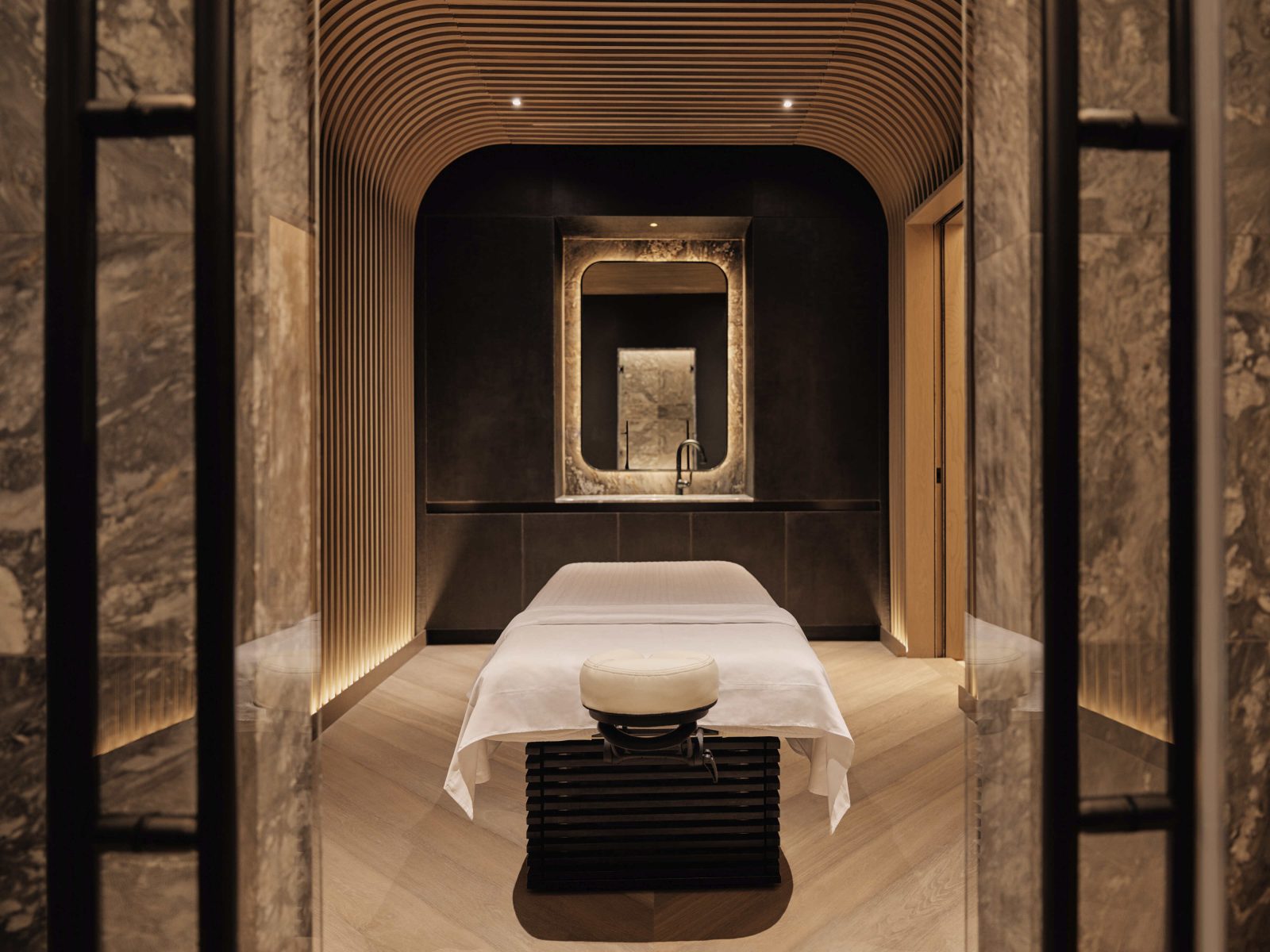 Photo Credit: Courtesy of Equinox Hotels
Outside of the room, guests can head to the award-winning, The Spa by Equinox Hotels to experience the Spa Wave Table, a sound harmonic resonance therapy giving you the equivalent of three hours of sleep in thirty minutes, and Cryotherapy sessions to help increase blood circulation, reduce inflammation and promote improved sleep quality through the regulation of neurotransmitters. To improve recovery, all hotel guests have access to hot and cold plunges that help improve circulation, soothe sore muscles, and release the hormone cortisol, which can lead to improved sleep quality. 
Proving that sleep is the ultimate luxury, we're deeming Equinox Hotel's exclusive offering a must.
Subscribe to discover the best kept secrets in your city