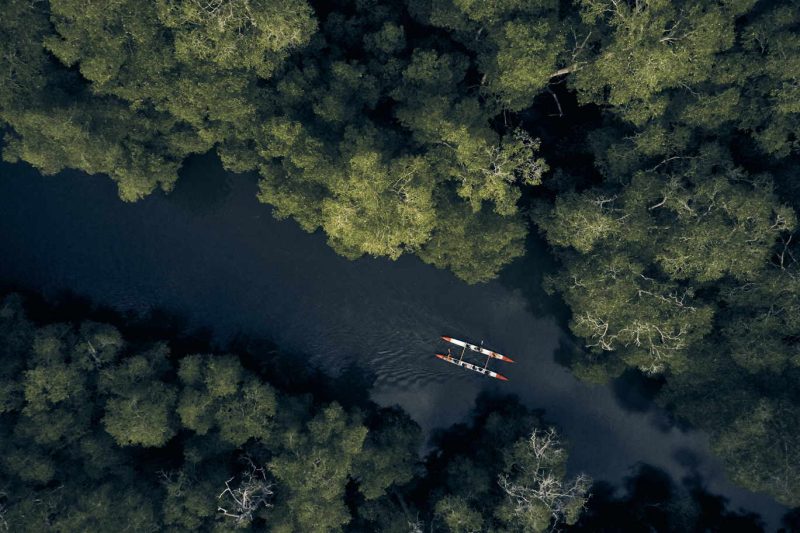 Photo Credit: Peninsula Papagayo
There's one particular phrase that embodies what Costa Rica is all about, and that is "pura vida." You'll see it everywhere — on water bottles, ball caps, sweatshirts, and more, and you'll hear it, too, any time someone says goodbye (or hello). "Pura vida," quite simply, "pure life" or "simple life." And it is a way of life, one that no doubt, you'll embrace, too, after spending any amount of time in one of the world's most celebrated Blue Zone countries. So where to go, what to do, and how does one truly live that "pura vida?" Read on friends, read on.
THE AREA
Photo Credit: The Four Seasons Resort Costa Rica at Peninsula Papagayo
There are a plethora of areas you could choose to stay, but my vote goes to Peninsula Papagayo, a 1,400-acre, secluded hideaway on Costa Rica's north pacific coast. This is an upscale, picturesque resort community that's home to the Four Seasons and an Andaz, as well as the latest development, Nekajui, a Ritz-Carlton Reserve Residence and Hotel that's slated to open in 2024. Here on the Peninsula, you'll find closeness to nature in one of the world's most peaceful and biodiverse destinations, with enough hiking, biking, kayaking, golfing, and snorkeling to entertain you for days. Venture a little further offshore in search of humpback whales, spinner dolphins, and world-class marlin, while the perfect wave and dive site is just 30 minutes offshore inside Santa Rosa National Park, part of the UNESCO World Heritage Area de Conservación Guanacaste — a single, uninterrupted biogeographical block of protected wildlands roughly the size of New York and its suburbs, containing four of five major ecosystems in the tropics and two-thirds of Costa Rica's entire biodiversity.
WHERE TO STAY
Photo Credit: The Four Seasons Resort Costa Rica at Peninsula Papagayo
The Four Seasons Resort Costa Rica at Peninsula Papagayo embodies barefoot luxury in the best way. All properties across the brand are elevated, but here, it's more relaxed. Sandals replace high heels, sundresses and Madras shorts the outfits du jour instead of evening wear. And that's a great thing. So what should you expect, and what makes it great?
It's overall aesthetic is influenced by flora, fauna and landscape of Costa Rica, using natural materials including local lava rock, stone and cana brava (similar to bamboo), while guest rooms are a tree house concept with hardwood floors, natural fabrics, exotic colors and outdoor living spaces.
The rooms are all spacious and most have ocean or bay views, but our favorite (for ideal privacy) is the three bedroom canopy villa, a 3,572-square foot oasis built into the hillside, complete with marble bathrooms, plunge pools, media rooms, and fully-stocked (for a price) pantries.
DINING
Photo Credit: The Four Seasons Resort Costa Rica at Peninsula Papagayo
You might not ever have to leave the Four Seasons, so extensive are the dining options on property. The fine dining options are Pesce, and Italian eatery that's had a menu refresh. As such, all items are light and flavorful, as property Mediterranean Italians might enjoy, a combination of seafood and pastas, with an extensive wine list. The panoramic ocean views don't hurt.
My favorite experience was at Namare, a sophisticated steakhouse located at the elegant Peninusla Papagayo golf clubhouse, Nemare is The restaurant's name and locally infused dining concept is drawn from the Chorotega word for "smoke," which is celebrated across the menu in its craft cocktails and flavorful dishes. On the grounds, there's an herb garden surrounded by greenhouses with tables set up for a private experience that might be one of the most magical evenings you'll ever have.

Photo Credit: The Four Seasons Resort Costa Rica at Peninsula Papagayo
There's also Bahia, a breakfast, lunch, and dinner spot with a wood-fired open kitchen, and Añejo, the heart of the hotel with nibbles in the morning where a  DJ spins and cocktails flow at night.
Costa Rican coffee is also a focus here — both filtered and fresh cold brew – and you can learn all about it during a weekly complimentary coffee class. Other local ingredients guests should make sure to try include artisanal cheeses, rainforest honey produced from bees in the Guanacaste Region, papaya and pineapple, Macadamia nuts, hearts of palm, and a variety of local fish.
Photo Credit: The Four Seasons Resort Costa Rica at Peninsula Papagayo
The Spa at Four Seasons Resort Costa Rica at Peninsula Papagayo is a marvel. It's a quietly beautiful spot, highlighted by two-story lounge with a rainwater wall, with unique and relaxing treatments that incorporate a mix of organic and results-driven products. The signature treatment is a natural healing bamboo massage, but others are pretty incredible as well, including the Tsuru Ancestral Cacao — a pure cacao and banana leaf wrap, where your skin will absorb enriching properties first discovered by ancient indigenous people, while an invigorating scalp and neck massage focuses on the stress release trigger points, to activate and stimulate your endorphins. The Volcanic Purification starts with a scrub using a blend of volcanic ash to remove dull skin, followed by a volcanic mud mask that naturally flushes away toxins while replenishing the skin with minerals, before a customized massage to relieve muscle tension. The Radiance Glow is a great facial, from a start of a signature double-exfoliation of face and hands, while a treatment plumps fine lines and gives skin a healthy glow, followed by a face, neck and shoulder massage with quartz crystal.
But it's not just treatments you'll find here: there are manicures and pedicures, a full-service hair salon, and even — hopefully launching soon — an astrological chart reading courtesy of local guru Luna. It was so impressively correct that I hope it's something that the property offers in earnest soon.
But since we're speaking about the spa, we should definitely mention the plethora of wellness options. There's a full-service gym, four tennis courts (clay and grass, with lessons available), golf, dance classes (I learned to tango and salsa!), as well as morning meditation, sound healing and breathing workshops, four types of yoga, HIIT, sculpt barre classes and more.
 SURF CULTURE
Photo Credit: The Four Seasons Resort Costa Rica at Peninsula Papagayo
Surf enthusiasts have a truly cool new offering at the property thanks to SurfX. Every surf lesson starts at SurfX HQ at Playa Blanca, where guests meet their instructor, chat about the conditions, are matched with a board, and board a boat towards their surf adventure.
The offerings include:
Basic surf lessons. The beginner's class Surf 101 brings guests to the waves of playa Iguanita or Playa Prieta, starting on the sand and followed by gentle waves. This introductory lesson is great for first-time surfers, or as a refresher course. Once guests are ready for more, Surf Santa Rosa and Witch's Rock awaits. Only accessible by boat, this break was made famous by the 1963 surf movie Endless Summer. With an ancient rock formation and rolling mountains as the backdrop, it promises nearly year-round perfect barrels for an unforgettable session. Advanced surfers can dive deeply into two surf immersion programs that promise to elevate their skills and technique and connect them to Costa Rican surf culture:
Surf Boost is a two-day experience that offers surfers an opportunity to refine and sharpen their skills with new technologies that provide eye-opening insight. Expert instructors will meet guests on their surfing journey for in and out of the water coaching and training to enhance their surfing ability.
Surf Local offers an unforgettable discovery of Costa Rica. After waves and lunch, guests will look behind the curtain at Che Boards, a local surfboard shaper using his own balsam trees to create custom-made boards on a day-long excursion.
Surf Wellness After a day out on the water, guests can treat themselves to an extensive array of wellness treatments designed by surfers to complement their needs, such as the Wipeout Massage to release tired muscles, or holistic workshops such as Mind Over Matter breathwork or the Ninja Surf Flow to focus on balance, core stability and flexibility.
Shakafest Celebrate surf culture with Shakafest, a pop-up event with interactive activities such as the ice bath challenge, pop-up workshops on balance boards, tight rope walking, surf ninja flow, and local designer trunk shows.
PENINSULA PAPAGAYO
Sustainability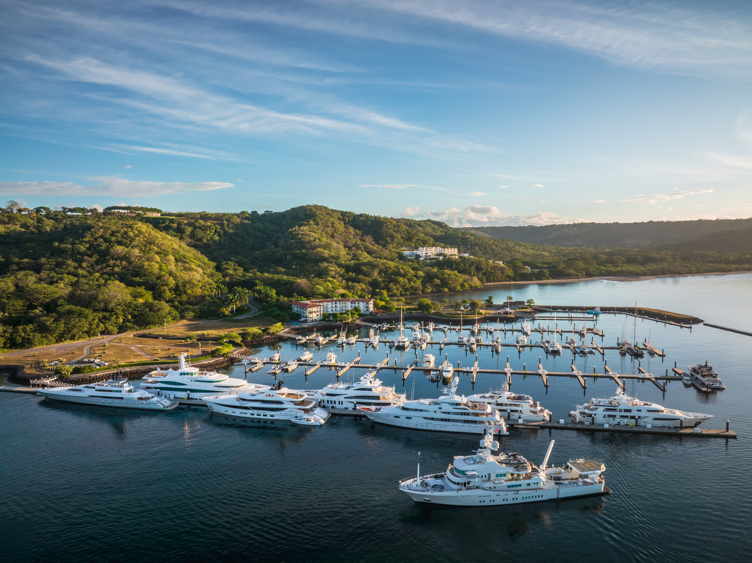 Photo Credit: Peninsula Papagayo
Peninsula Papagayo is a truly sustainable area, one that's ideal for eco-tourists. What's unique about the area is all the steps they're taking to protect the environment, that integrate guest experiences. There's coral restoration, where guests can snorkel to the reefs and experience the growing diversity of its beaches; the huertas home garden project, which feature female-led local farms that have come to supply the Peninsula's hotels and restaurants with produce; a partnership with world-renowned scientist Dr. Daniel Janzen. who is creating barcodes for the biodiversity in the World Heritage site, Area Conservation Guanacaste; the elimination of all guest-facing plastic; green, hydrogen-powered transportation services via Toyota Mirai; and the use of electric bikes and water refilling station all around the Peninsula.
THE BEST OF THE REST
Photo Credit: The Four Seasons Resort Costa Rica at Peninsula Papagayo
Papagayo Outpost. This zip line/rope course on PPGY is exclusive to residents and Four Seasons hotel guests. Papagayo Explorers, the in-house adventure outfitter, now offers a wilderness outpost inside Papagayo's spectacular Palmares Preserve — the gateway to three ecosystems with over 200 acres of protected wildlands, Palmares Outpost will feature a series of unique hanging bridges, challenge courses, ziplines, and over 12 miles of hiking and mountain bike trails.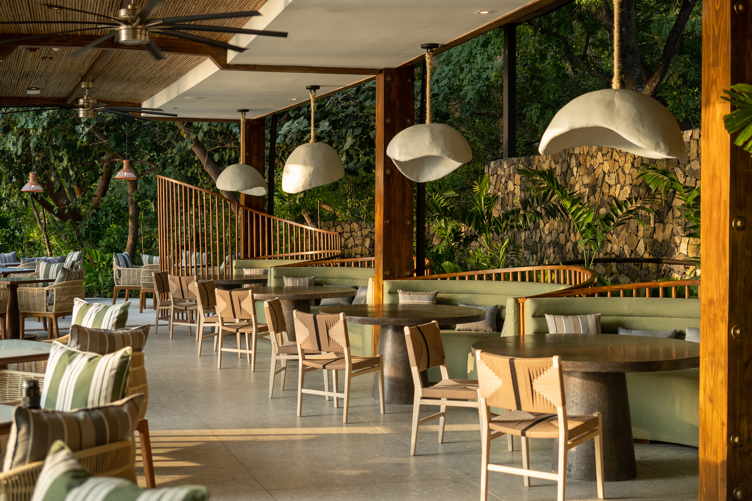 Photo Credit: Andaz Papagayo
Ostra at the Andaz. If you should venture off-property, make it here to Ostra at the Andaz Costa Rica. The restaurant, which is newly helmed by Chef Bruno Alves, who trained with Michelin-starred chefs in some of the best restaurants in São Paulo as well as, most recently, Herdade da Marinha in Alentejo, Portugal, where he introduced a successful farm-to-table concept, has exceptional seafood-driven fare, inventive cocktails, and the dulcet tones of howler monkeys to greet you upon arrival.
Playa Prieta Beach Club. This is SUPER VIP and only available to residents and special guests, but make an effort to be one of them, because this private beach club with active working spaces is not only beautiful, but supremely chic. It's also seen minutes away from the Four Seasons, with complimentary transportation included.
Marina Papagayo. If you're looking for a spot to accommodate large yachts and sport-fishing boats, this is it.
IN SUMMARY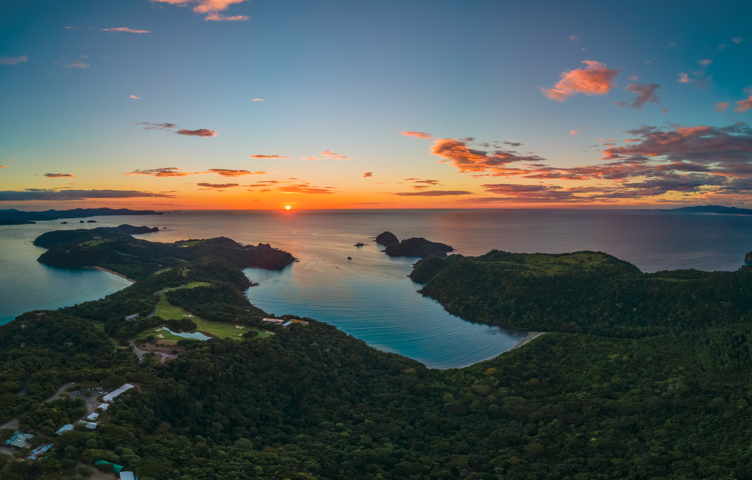 Photo Credit: Peninsula Papagayo
Why you need to visit now: 
Beaches – Costa Rica has more than 800 miles of beautiful shoreline on both the Pacific and the Caribbean sides of the country. Peninsula Papagayo features seven secluded beaches and five of them have been rewarded with the Blue Flag certification, an ecological program granted every year to communities that are helping to protect both the environmental and social landscapes of Costa Rica. Four Seasons is flanked by two beaches, Playa Virador and Playa Blanca, a short 2-minute walk from one to the other..
Biodiverse Wildlife – Costa Rica accounts for only 0.03 percent of the earth's surface yet it contains nearly 6 percent of the world's biodiversity. Local species include howler and whiteface monkeys, pisotes and iguanas, as well as turtles and rays.
Dramatic Sunsets – Costa Rica is also known as "the country of the 1,000 sunsets." Playa Virador, one of the two beaches that surround Four Seasons Resort Costa Rica, features one of the best spots of the area to watch the sunset.
Gastronomic Experience – With its 32 microclimates, Costa Rica is the home of many diverse fruits and vegetables, all nationally grown: pineapple and berries, passion fruits and pejibayes (peach palm fruits) or even mangos and watermelon.
Happiness – Once landing in Costa Rica, it is impossible not to notice the immense joy and sense of happiness of locals. They truly embody that "pura vida."
Four Seasons Papagayo
Photo Credit: The Four Seasons Resort Costa Rica at Peninsula Papagayo
Four Seasons Papagayo
Photo Credit: The Four Seasons Resort Costa Rica at Peninsula Papagayo
Four Seasons Papagayo
Photo Credit: The Four Seasons Resort Costa Rica at Peninsula Papagayo
Four Seasons Papagayo
Photo Credit: Four Seasons The Four Seasons Resort Costa Rica at Peninsula Papagayo
Four Seasons Papagayo
Photo Credit: The Four Seasons Resort Costa Rica at Peninsula Papagayo
Four Seasons Papagayo
Photo Credit: The Four Seasons Resort Costa Rica at Peninsula Papagayo
Four Seasons Papagayo
Photo Credit: The Four Seasons Resort Costa Rica at Peninsula Papagayo
Four Seasons Papagayo
Photo Credit: The Four Seasons Resort Costa Rica at Peninsula Papagayo
Four Seasons Papagayo
Photo Credit: The Four Seasons Resort Costa Rica at Peninsula Papagayo
Four Seasons Papagayo
Photo Credit: The Four Seasons Resort Costa Rica at Peninsula Papagayo
Four Seasons Papagayo
Photo Credit: The Four Seasons Resort Costa Rica at Peninsula Papagayo
Four Seasons Papagayo
Photo Credit: The Four Seasons Resort Costa Rica at Peninsula Papagayo
Four Seasons Papagayo
Photo Credit: The Four Seasons Resort Costa Rica at Peninsula Papagayo
Four Seasons Papagayo
Photo Credit: The Four Seasons Resort Costa Rica at Peninsula Papagayo
Four Seasons Papagayo
Photo Credit: The Four Seasons Resort Costa Rica at Peninsula Papagayo
Four Seasons Papagayo
Photo Credit: The Four Seasons Resort Costa Rica at Peninsula Papagayo
Four Seasons Papagayo
Photo Credit: The Four Seasons Resort Costa Rica at Peninsula Papagayo
Four Seasons Papagayo
Photo Credit: The Four Seasons Resort Costa Rica at Peninsula Papagayo
Four Seasons Papagayo
Photo Credit: The Four Seasons Resort Costa Rica at Peninsula Papagayo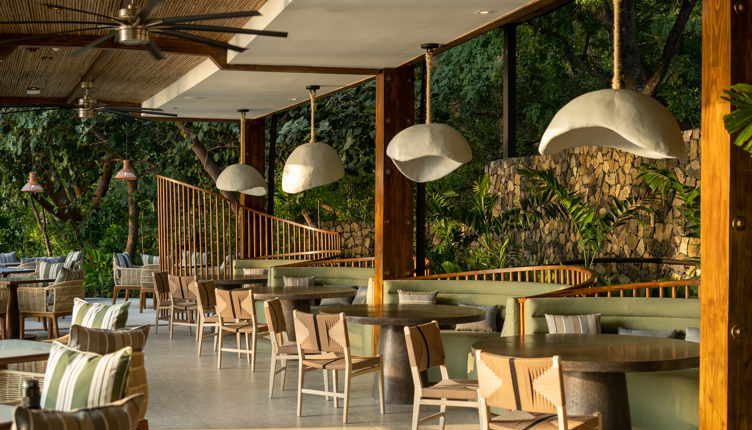 Andaz Papagayo
Photo Credit: Andaz Papagayo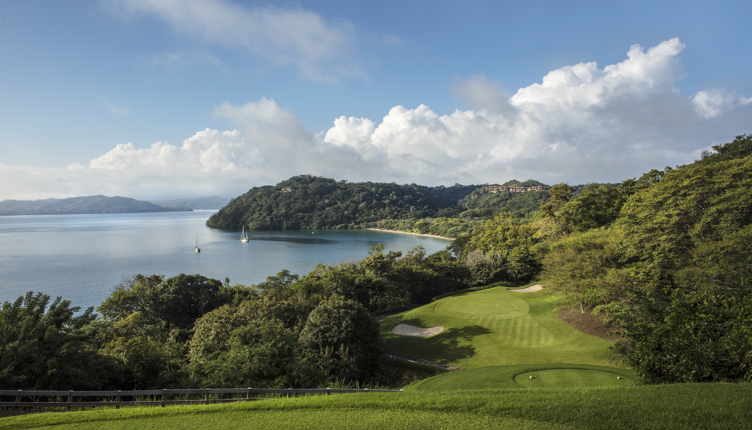 Peninsula Papagayo
Photo Credit: Peninsula Papagayo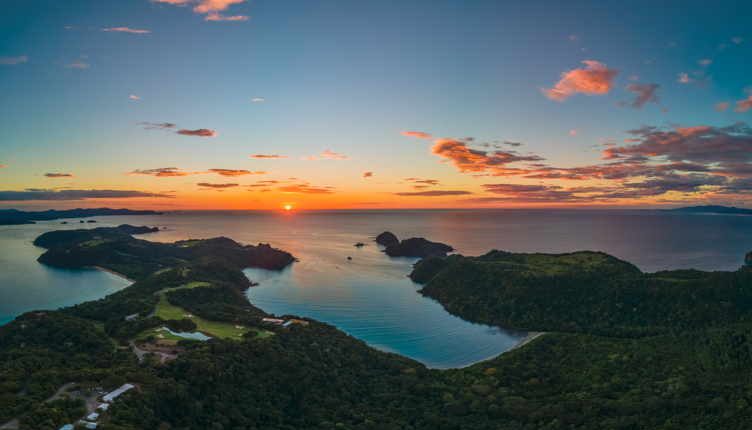 Peninsula Papagayo
Palmares Aerial
Photo Credit: Peninsula Papagayo
Subscribe to discover the best kept secrets in your city