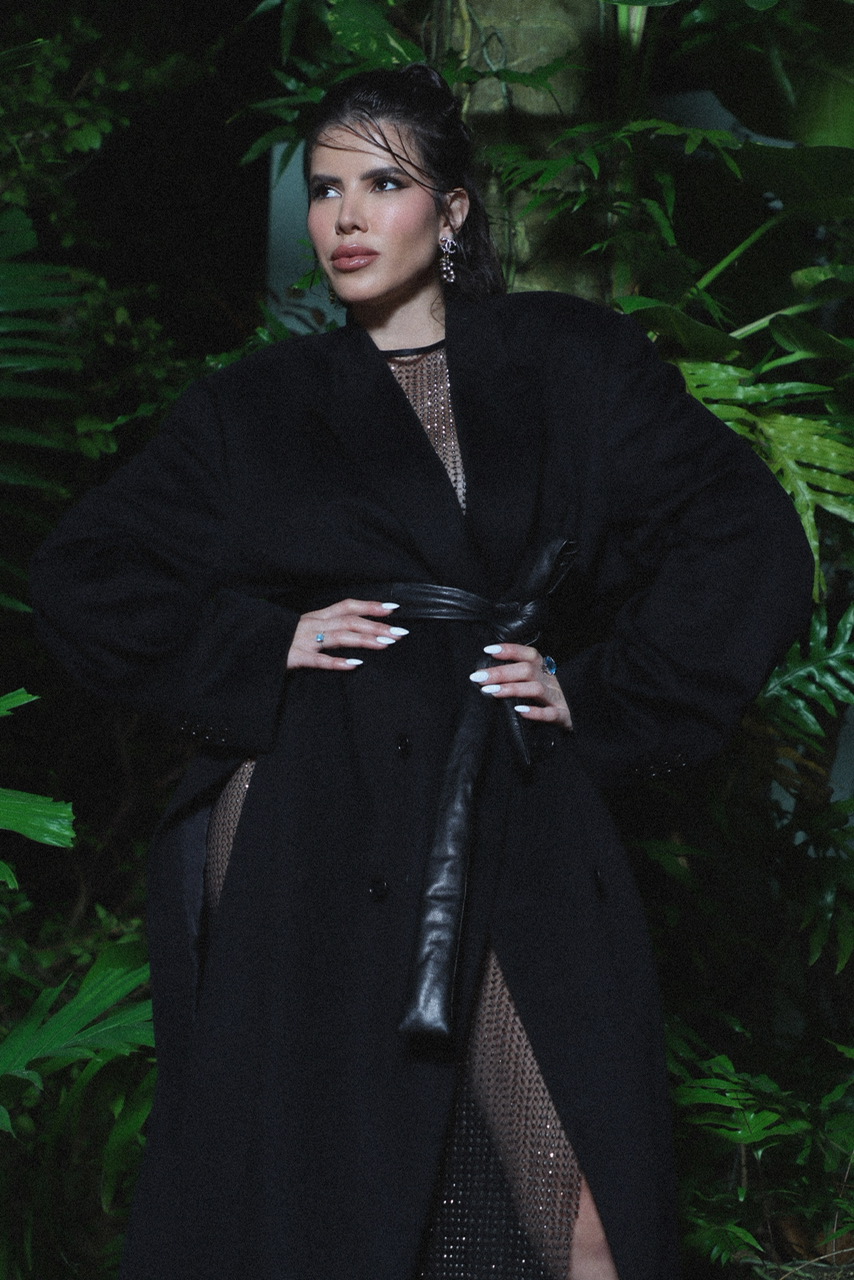 Photo Credit: Cleimar Lopez
Renowned hair guru Dafne Evangelista was beaming with pride as she wrapped up yet another successful Paris Fashion Week. Her work with some of the biggest names in fashion, including Camila Coelho, Martha Graef, Olivia Culpo, Marianna Hewitt, and Candice Swanepoel showcased her exceptional talent for creating innovative and modern styles.
As the week went on, Dafne was quick to identify the hottest trends of the season, and she was particularly impressed with four key styles that took over the runway and the streets of Paris. The Bangs was a favorite, with its messy style and texture winning over fashionistas everywhere. The Bardot Shag, a longer and more tousled style, was also popular among celebrities, while the Butterfly Cut offered a bolder look with short layers and texture on the sides and top of the head. And for those seeking a chic and sophisticated option, the Slicked-Back Bun was seen in many haute couture shows.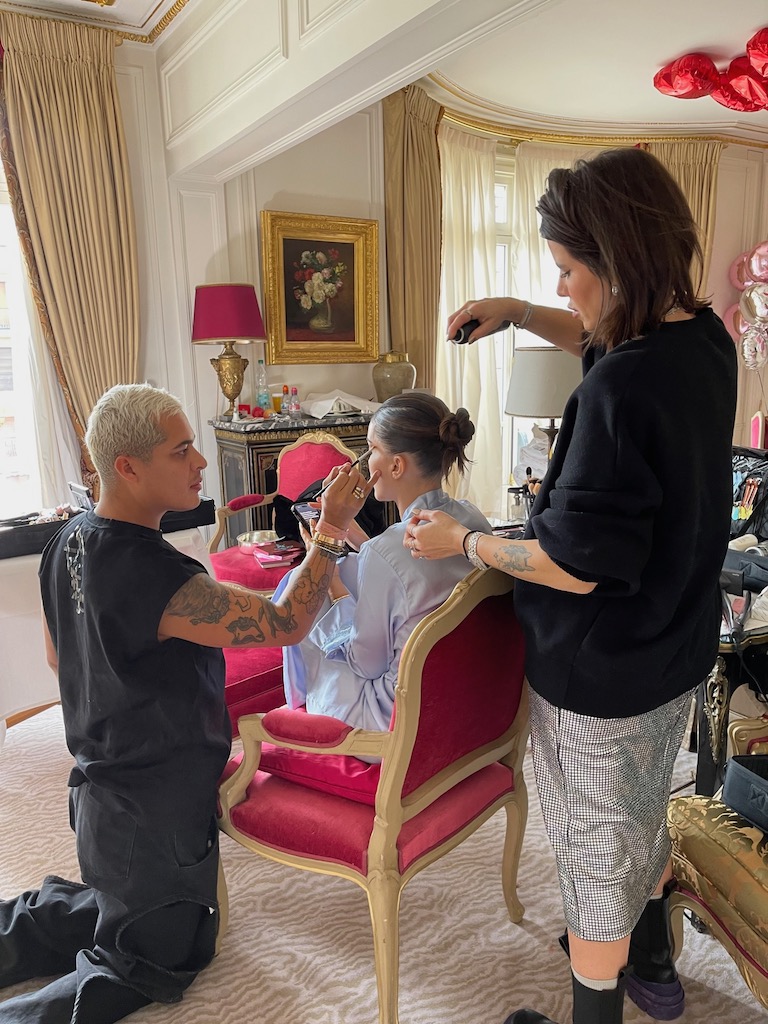 Makeup by Luis Torres
Dafne's ability to stay ahead of the latest trends and create unique styles was on full display during Paris Fashion Week, and her clients were thrilled with the results. Camila Coelho and Martha Graef were among those who entrusted Dafne with their looks, and they were not disappointed. Olivia Culpo, and Marianna Hewitt, among others were also pleased with their individual styles, which perfectly complemented their personalities and fashion preferences. Last but not least Xenia Adonts opted to showcase a platinum blonde look to hit the shows.
For Dafne, the highlight of the week was seeing her clients feel incredible in their own unique style. Her passion for fashion was evident in each of her designs, and her ability to create cutting-edge styles made her an indispensable asset to anyone who wanted to make a statement with their look.
Dafne Evangelista's work during Paris Fashion Week 2023 once again proved her talent as one of the most sought-after stylists in the industry. Her ability to identify and create modern styles, as well as her work with some of the biggest names in fashion, makes her a valuable resource for anyone looking to make a statement with their look. With Dafne's expertise, you too can stay ahead of the latest trends and make a lasting impression.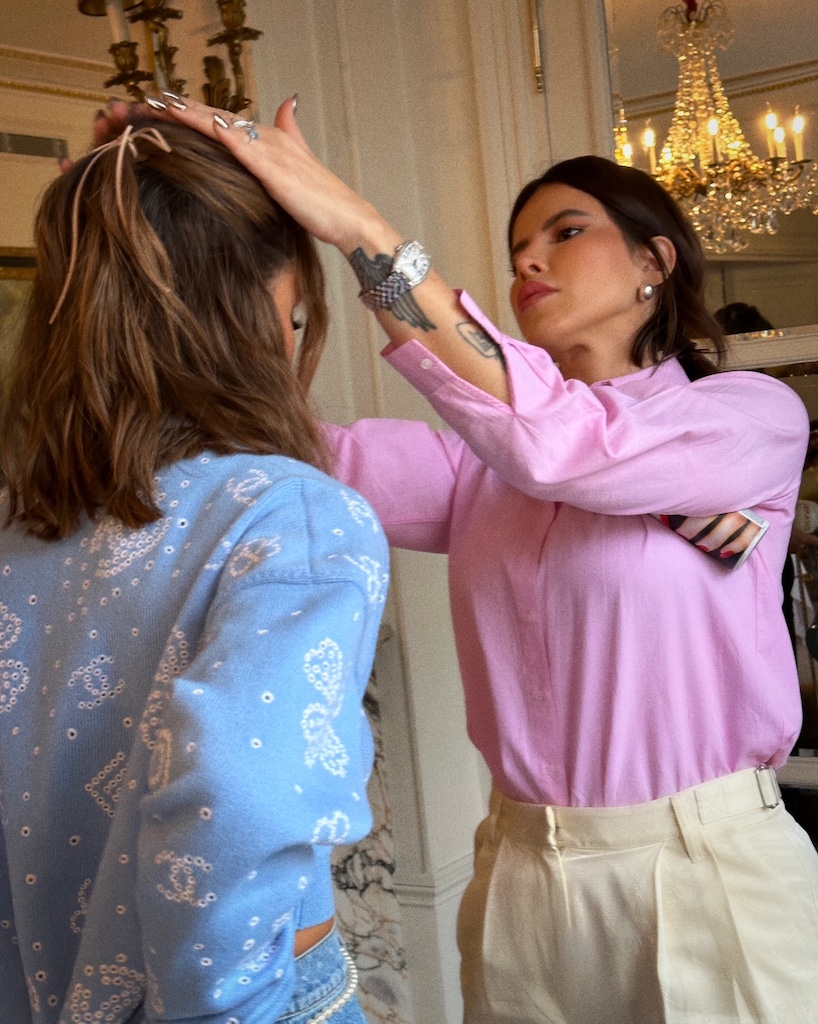 About Dafne Evangelista
Dafne Evangelista, the hair guru stylist, found her passion for the beauty industry in Brazil, inspired by her mother and hairstylist, Marta Evangelista. After moving to Miami in 2009, Dafne's hard work and dedication to hair and beauty allowed her to establish a successful brand and work with a roster of international celebrities and influencers, including Emma Chamberlain, Jessica Alba, and Charlie D'amelio. Through partnerships with luxury brands and the growth of her salon, Dafne Beauty Lounge, she has opened doors for others and expanded her influence in the industry. Her latest venture, Peechy Group, is a beauty talent agency that highlights top talent around the world and works with exclusive events and clients. As an advocate for women in business and a sustainability ambassador, Dafne's passion for creativity and excellence extends beyond her career, inspiring her to push the boundaries in the beauty and fashion industry and make a lasting impact.
Written in partnership with Tom White
Subscribe to discover the best kept secrets in your city