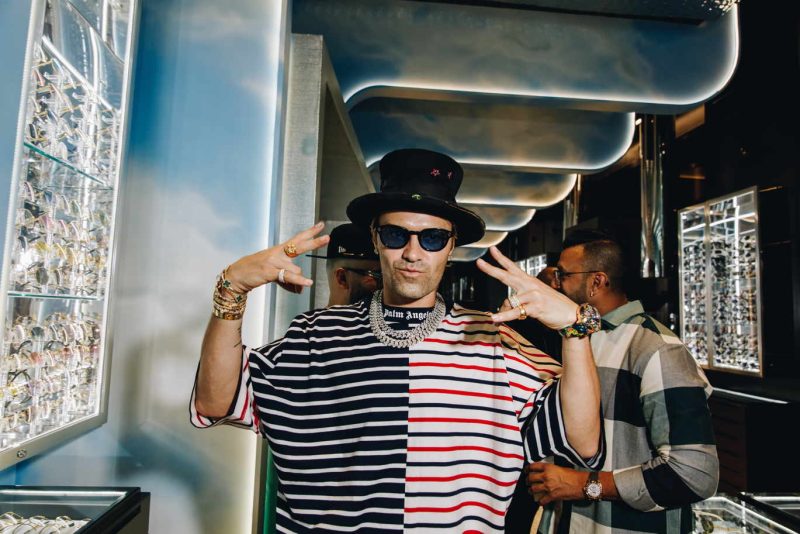 Photo Credit: Chris Allmeid
Alec Monopoly has a brand new collaboration to show off this Art Basel. The formerly face mask-wearing artist has partnered with Vintage Frames Company,  a designer vintage eyewear brand, which has just opened its first U.S. flagship store in Miami Beach at Dave Grutman's Goodtime Hotel. Fashion historian Corey Shapiro gathered his inspiration for his next retail concept from Miami Vice decor and classic Art Deco aesthetics to create a futuristic interpretation of Miami with a vintage perspective alongside international award-winning designer, Atelier Zébulon Perron to create the 1,100 sq. ft. vintage Don Johnson-esq experiential retail space located on the breezeway of the Goodtime Hotel. To celebrate the opening, the brand is launching a series of limited-edition collaborations exclusively available in store with internationally renowned cultural icons such as Gallery Artist, CEO and Creator of VeeFriends, Gary Vaynerchuk, and, of course, Monopoly. We sat down with the artist to discuss his latest endeavor.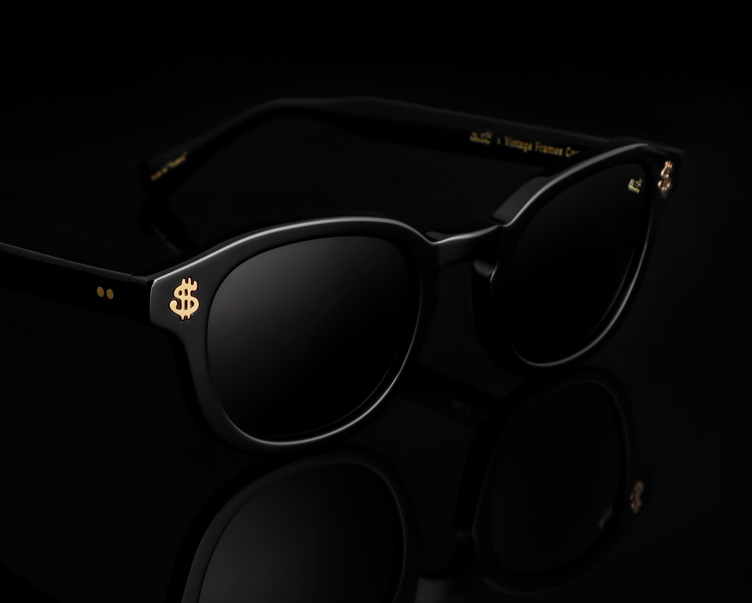 Photo Credit: Vintage Frames
Sunglasses are a new canvas and medium for you, what was it like collaborating with Vintage Frames on eyewear and did your creative process for creating these differ from say a traditional graffiti canvas like a wall or even a sculpture? Why is The Goodtime Hotel the perfect venue for this new home?
Vintage Frames have been my go to spot from sunglasses for years, so it was a very natural and organic process and fit. Of course it had to be Vintage for my first Sunglass drop!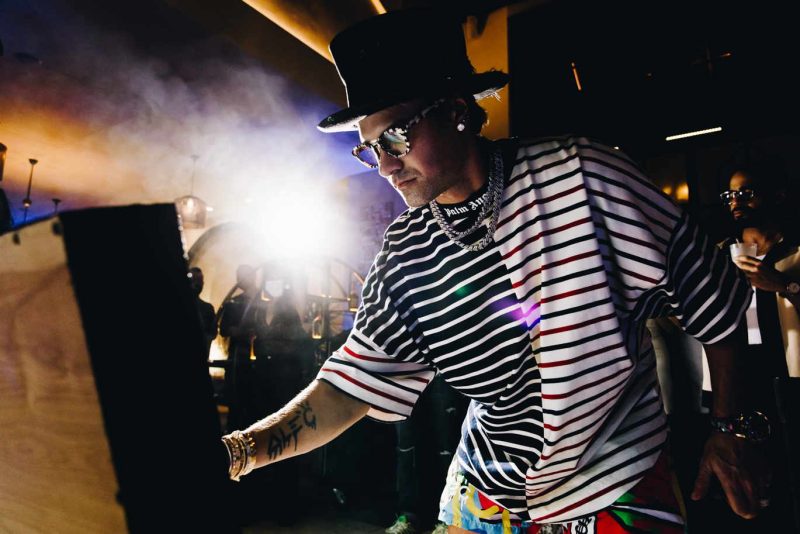 Photo Credit: Chris Allmeid
Why did you choose to collaborate and partner with Vintage Frames Company? What do you consider when planning a collaboration and who to partner with?
I always prioritize friendship first and the product, I consider Vintage Frames my family at this point. I've been rocking Vintage Frames for years and the quality is off the charts, so it was the perfect fit.
Speaking of homes, you recently partnered with The Sandbox to create a virtual home. What are the differences (other than one being virtual and one being actual) of what your home really looks like?
We are building an experience in Sandbox for my Rags to Richie NFT Community! It isn't going to have any connection to my actual home design wise, but will be my "home" in the metaverse!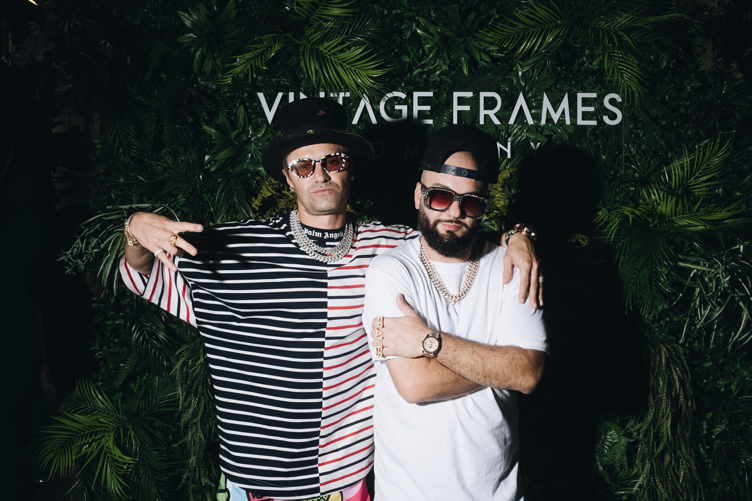 Photo Credit: Chris Allmeid
What is something that reminds you of home that you literally never leave the house without when you travel?
Headphones, cell Phone and at least one diamond chain (if the city is safe enough!).
What are you most looking forward to at this year's Art Basel?
Seeing everyone from around the world back in Miami for Basel and being able to enjoy the new Vintage Frames Flagship in a beautiful hotel space that's meant to showcase what it means to live in Miami.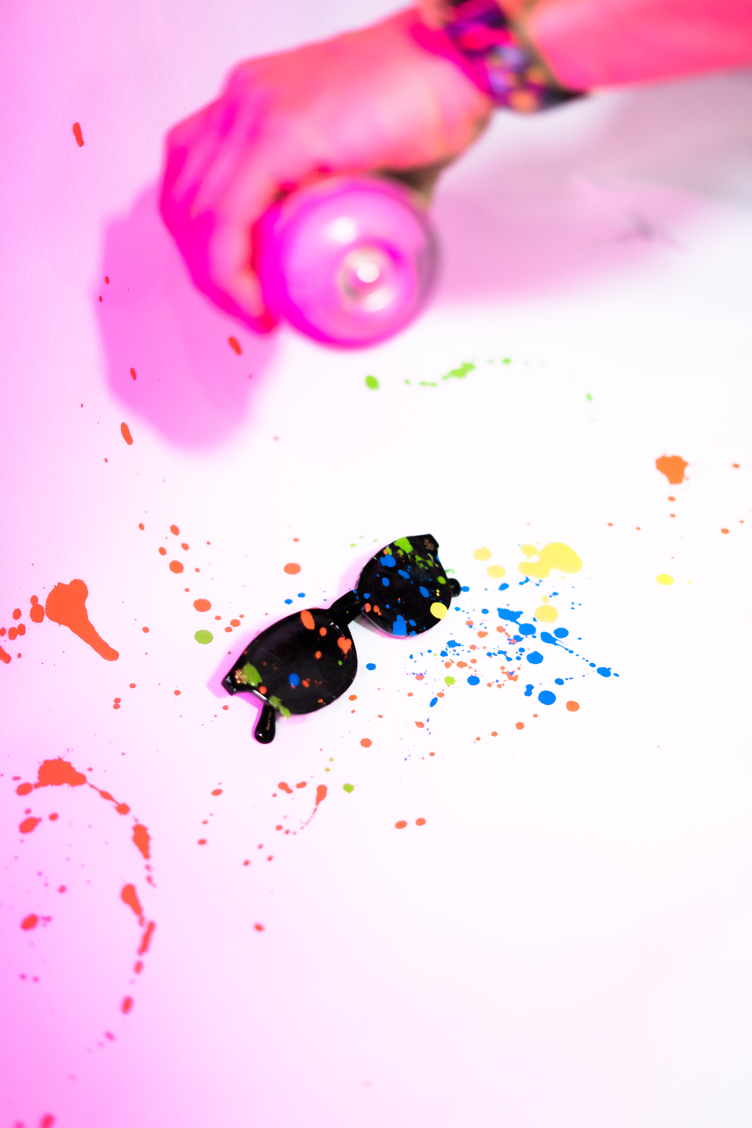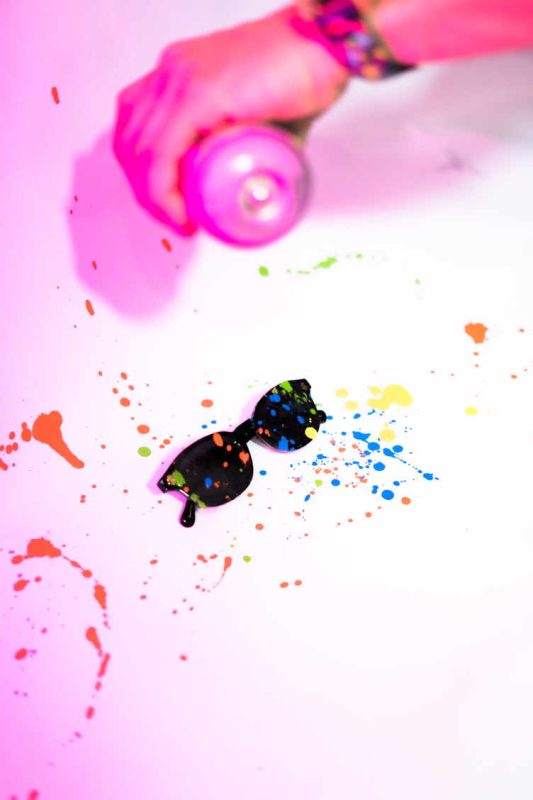 Photo Credit: Vintage Frames
Where are some of your favorite Miami hotspots?
I'll start my day hanging at The Good Time Hotel, then grab dinner with my Groot family at Papi Steak. If I'm in party mode or DJing, the only spots I hit in Miami are LIV or Story!
What to you is the greatest luxury in life and why?
Time. You can never get back time so being able to live on your own terms is the greatest luxury of all. As an artist and musician, being able to create freely is the most you can ask for. Having the opportunity to collaborate with people and projects that allow me
Subscribe to discover the best kept secrets in your city