Photo Credit: Todd EberleThough we can't travel physically at the moment because of COVID-19, we're able to do so virtually—just by moving a finger. Thanks to shows and films both old and new on Netflix and Amazon Prime, and more, we're still able to see some of our favorite hotels. From "The Marvelous Mrs. Maisel" in Miami to "Love Is Blind" in Mexico to "Pretty Woman" in Beverly Hills, here are some sweet escapes that you can still virtually visit through your TV.
Fontainebleau Miami Beach: "Goldfinger," "The Marvelous Mrs. Maisel" + More
Photo Credit: Prime Video
Throughout its history and with little surprise, the iconic Fontainebleau Miami Beach has served as a set in a number of television and film production to represent the distinct atmosphere of Miami Beach, ranging from the James Bond film "Goldfinger," "Scarface," Whitney Houston's "The Bodyguard," an episode of "The Sopranos" as well as Eva Longoria's "Grand Hotel" and Frank Sinatra's "Tony Rome," "A Hole in the Head" and "Lady in Cement" to, most recently, the hit Amazon Original series "The Marvelous Mrs. Maisel." In the most recent season of the series, Fontainebleau's lobby was restored by the series' production team to match the time period of the show, with cast members donning vintage uniforms. Fans will recognize Midge (Rachel Brosnahan) walking down the Stairway to Nowhere and strolling through the hotel's lobby.
Gleneagles: "Succession"
Photo Credit: Gleneagles
When Waystar Royco CEO Logan Roy (Brian Cox) decides to head back to his home—he was born in Dundee, Scotland—during an episode of this year's Golden Globe Best Drama Series winner, "Succession," he visits Gleneagles, a five-star property known for its golf course and spa. For those who want to visit when it's safe to do so, Gleneagles is one of the country's top golf resorts, and has hosted a plethora of top golfing events, most notably the 2014 Ryder Cup, which was played on the PGA Centenary Course, as well as the 2019 Solheim Cup, which is one of the biggest events in women's golf.
Caldera House: "Keeping Up with the Kardashians"
Photo Credit: Caldera House
On this season's finale of "Keeping Up With The Kardashians," the Kardashians and Jenner clan vacationed at Caldera House, the eight-suite luxury hotel and alpine club in Jackson, Wyoming. Although the Kardashians has traveled to many spectacular places throughout the years, this beautiful property in the heart of Teton Village near snow bunny hot spot Jackson Hole—a $100 million investment which took six years to build and was a $100 million investment—is one of the greatest, as well as the most recent. There are four two-bedroom and four four-bedroom suites, as well as a lobby lounge, two distinct restaurants and a spa.
Lotte New York Palace: "Gossip Girl"
Photo Credit: Lotte New York Palace
Lotte New York Palace has served as the shooting locations to many iconic TV shows and movies, from "Law & Order" and "27 Dresses" to "Unbreakable Kimmy Schmidt" and, of course, "Gossip Girl". The hotel served as the backdrop to many of the scenes in the CW show that made Blake Lively a fashion icon. The hotel served as the van der Woodsen's temporary residence (i.e. The Jewel Suite), and also shot several scenes in the Palace Courtyard, the newly reopened Gold Room, the Madison Room and more. In fact, the hotel still offers a "Gossip Girl" Getaway, inviting fans to experience the iconic Upper East Side lifestyle of Serena, Blair, Chuck and Nate with at Lotte New York Palace, which includes an amenity of macarons and Prosecco gummy bears; two "Gossip Girl" Champagne cocktails at Trouble's Trust (for guests 21 and older); "Spotted at The Palace" and postcards featuring the famed filming locations around the hotel, among other things. That's a lot of love from Lotte. XOXO.
The Moorings Village: "Bloodline"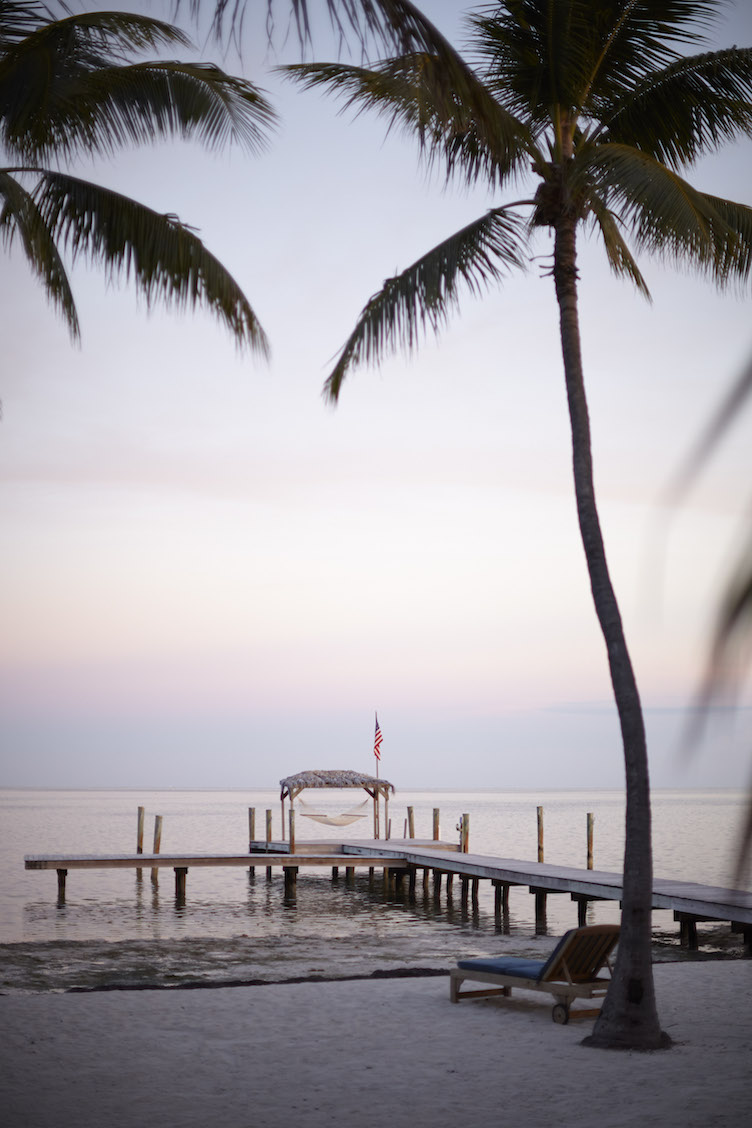 Photo Credit: The Moorings Village
The Moorings Village & Spa in the Florida Key of Islamorada was used to film scenes from the Netflix series "Bloodline," though it seems like the furthest kind of place for mayhem or murder. The stunning beachfront property serves as both the backdrop and residence to the Rayburn house and resort in the show, the former of which—known as the Blue Charlotte House—which can be rented for the price of roughly $2,500 a night. 
Millennium Biltmore Hotel: "Ghostbusters", "Chinatown," "Scandal" + More
Photo Credit: Millennium Biltmore
Photo Credit: Corinthia Palace
The Corinthia Palace Hotel & Spa may look familiar to "Game of Thrones" fans, considering it served as part of the Red Keep exterior. It's newly renovated Executive Lounge overlooks the San Anton Gardens, which were also featured in HBO's Emmy-winning series. Located close to San Anton Palace and Gardens, the official residence of the President of Malta and the filming location for many scenes during
Grand Velas Riviera Maya: Netflix's "Love Is Blind"
Photo Credit: Grand Velas Riviera Maya
"Love Is Blind," Netflix's recent #1-rated reality series, asked viewers (and participants) the question "Is love blind?" Although romance didn't work out for all couples, all were beyond stoked to land at the Grand Velas Riviera Maya for a romantic weekend a deux post-proposal for fun in the sun, beach-going, pool parties and all the tequila they could handle at this adults-only, all-inclusive five-star resort.  
The Beverly Wilshire, A Four Seasons Hotel: "Pretty Woman"
Photo Credit: Beverly Hills Conference & Visitors Bureau
The Beverly Wilshire is a living fantasy. The world fell in love with the hotel when they fell in love with Julia Roberts' working girl Vivian Ward in "Pretty Woman." The hotel even offers a $100,000 "Pretty Woman" experience: accommodations in one of the highly sought-after Specialty Suites and VIP offerings including a behind-the-scenes tour of Rodeo Drive's most famous fashion houses with your own personal wardrobe consultant and stylist; an exclusive dining experience at THE Blvd, with special menu items from the Executive Chef; and a romantic dinner for two in the privacy of your Suite; a couples massage at the Spa; and a hand-drawn bath from your own personal Bath Butler as well as round-trip transportation in a Mercedes-Benz Sedan. No detail is overlooked in this celebrity-style fairy tale.
Ashford Castle: "The Quiet Man"
Photo Credit: Ashford Castle
Ashford Castle, the 13th-century castle-hotel set on 350 acres in County Mayo, served as the setting for "The Quiet Man" a classic 1952 film starring John Wayne and Maureen O'Hara that received a total of seven Academy Awards nominations and won two Oscars. Today, guests can explore key attractions featured in the film, including "The Quiet Man" Cottage Museum, The Dying Man's House, Pat Cohan's Bar (complete with a replica of the interior featured in the film), Reverend Playfair's House, John Wayne and Maureen O'Hara commemorative statue, St. Mary's Catholic Church, and Guided tours of 'Inisfree.' Guests at Ashford can watch the movie in their rooms or at the hotel's on-site cinema.
Hotel d'Angleterre: "Torn Curtain"
Photo Credit: D'angleterre/ Kalender Balthazar
Alfred Hitchcock used the stunning Hotel d'Angleterre in Copenhagen as the setting of his 1966 spy thriller, "Torn Curtain," starring Julie Andrews and Paul Newman. The political thriller film, written by Brian Moore, is set during the Cold War and revolves around an American scientist who appears to defect behind the Iron Curtain to East Germany. Hitchcock himself makes a cameo in the film holding a baby in the hotel's lobby.
Caesars Palace: "The Hangover," "Iron Man,"+ "Rain Man"
View this post on Instagram
Along with Bradley Cooper, Zach Galifianakis, Ed Helms and Justin Bartha, Caesars Palace became another star on 2009's "The Hangover," with prime locations being the pools, front desk, elevators, lobby, entrance and, of course, the roof. Other films shot at the Sin City locale (though which feature less prominently) include "Rain Man," "Iron Man" and "Dreamgirls."
lebua at State Tower: "The Hangover: Part II"
Photo Credit: lebua
Another hangover, another city, same Wolfpack. Bradley Cooper and crew head to Thailand for Stu's (Ed Helms') wedding to Lauren (Jamie Chung) in "The Hangover Part II." A different hotel featured prominently in this film—lebua, the world's first vertical destination a one-stop shop for gourmands, oenophiles and hedonists, offering one-of-a-kind culinary experiences in the ultimate glamorous setting. There's a "Hangover" suite, of course, as well as a "The Hangover' cocktail, a Hangover-tini, at the breathtaking property's epic boite, Sky Bar.
The Plaza Hotel: "Almost Famous," American Hustle," "Arthur" + More
View this post on Instagram
There are few hotels more celebrated than New York City's Plaza Hotel, the "castle on Central Park South" which has been appropriately immortalized in films since its opening more than a century ago in 1907, including "Almost Famous," "North by Northwest," "Arthur" "Crocodile Dundee," serving as Mick Dundee (Paul Hogan's) new home, as well as "Home Alone 2: Lost in New York," "American Hustle" and "The Great Gatsby."
Rhinefield House Hotel: "The Crown"
View this post on Instagram
Netflix's "The Crown," descended upon the 19th century British retreat, Rhinefield House Hotel, for its third season, where cast members including Olivia Colman and Helena Bonham-Carter not only filmed, but stayed. Fans will recognize the hotel's interior as well as its outdoor pool from show's tenth episode, where it became The Glen, Scottish seat of Colin Tennant, 3rd Baron Glenconner (played by Pip Carter).
Park Hyatt Tokyo: "Lost in Translation"
Photo Credit: Park Hyatt Tokyo
Anyone who loves getting lost in Tokyo identifies with Bill Murray in "Lost in Translation" and is equally as impressed by Park Hyatt Tokyo, the centerpiece of Sofia Coppola's Oscar-winning 2003 film. Designed as a private urban residence by Pritzker Prize-winning architect, the late Dr. Kenzo Tange and sole interior designer, Mr. John Morford, the hotel is distinguished in its modern interior, private art collection and acclaimed restaurants and spa and fitness center. It's no wonder Murray and co-star Scarlett Johansson started their Japanese journey here.
Hôtel Plaza Athénée: "Sex and the City"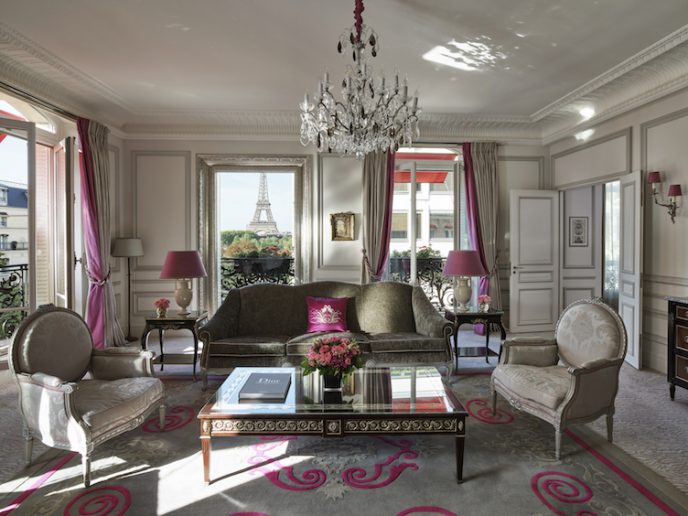 Photo Credit: Dorchester Collection
Who could forget when Carrie Bradshaw (Sarah Jessica Parker) up and left her beloved Manhattan for the bright lights of Paris and lover Aleksandr Petrovsky (Mikhail Baryshnikov) in the sixth season of HBO's iconic "Sex and the City"? Though mostly everyone still wanted her to be with Big (Chris Noth) fans still fell in love with her Parisian wardrobe and her hotel of choice, Hôtel Plaza Athénée, where she stayed during the series' final two episodes. This high-end hotel also made appearances in "The Devil Wears Prada" and "Something's Gotta Give."
Subscribe to discover the best kept secrets in your city