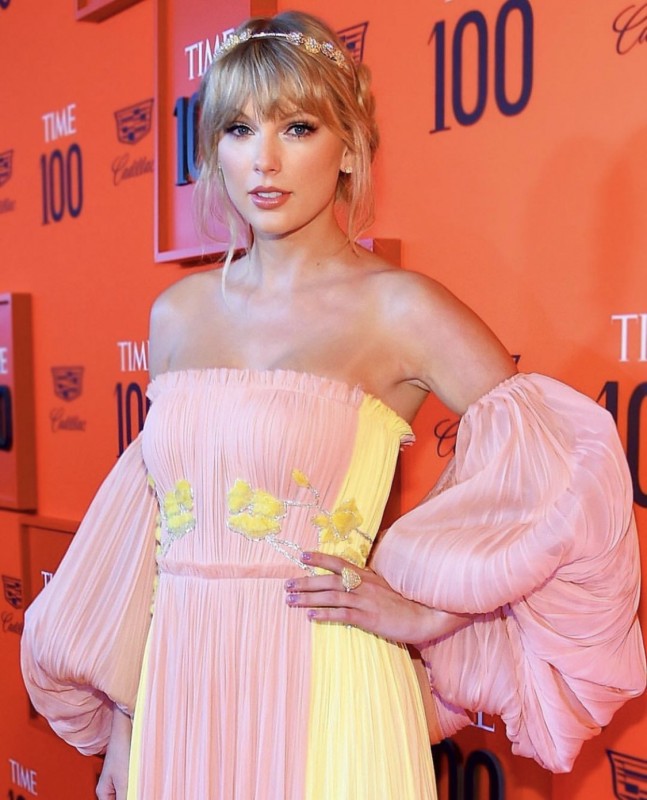 Photo Credit: Getty Images
The 2019 TIME 100 Gala brought out all the stars in their best evening wear for a memorable night celebrating this year's honorees, which included Taylor Swift, Sandra Oh, Richard Madden, Brie Larsen, Dwayne Johnson and other world activists and visionaries. TIME gathered the 100 most influential people at the beautiful Jazz at Lincoln Center in Manhattan, where guests enjoyed specialty cocktails from Jane Walker by Johnnie Walker, gourmet canapés, live entertainment and so much more.
Photo Credit: Getty Images
The evening made for some very memorable moments. Taylor Swift made a very rare formal public appearance, dressed in an ethereal pastel pink and yellow J. Mendel gown with her hair in an elegant updo-braid. She truly captured the room when she gave a live acoustic performance mashing up the entirety of her career into one moving set featuring her most-beloved tracks. Khalid also captivated the audience with his performance, as he belted some of his hits including "Talk" and "Young, Dumb and Broke."
Photo Credit: Getty Images
Fellow luminary Sandra Oh gave a memorable shoutout to Queen Bey during her toast, as she congratulated her new Netflix Documentary, Homecoming, raising her glass of Johnnie Walker Blue label to the audience. Fans also went wild as Game of Thrones star Emilia Clarke, who looked stunning in an elegant red Dolce & Gabbana dress with a sheer bodice, reunited with Richard Madden. The duo mingled with Oscar-winner Rami Malek and she even shared a moment with Taylor Swift, which subsequently turned into a viral meme as fans guessed what the pair spoke about. And the ever-grateful Dwayne "The Rock" Johnson gave a toast to "the ones in the seats," referring to his fans for making all of his success possible.
Photo Credit: Getty Images
This year's cover stars of the prestigious TIME 100 list included Taylor Swift, Dwayne "The Rock" Johnson, Sandra Oh, Gayle King, Nancy Pelosi and Mohamed Salah.
Photo Credit: Getty Images
Photo Credit: Getty Images
Photo Credit: Getty Images