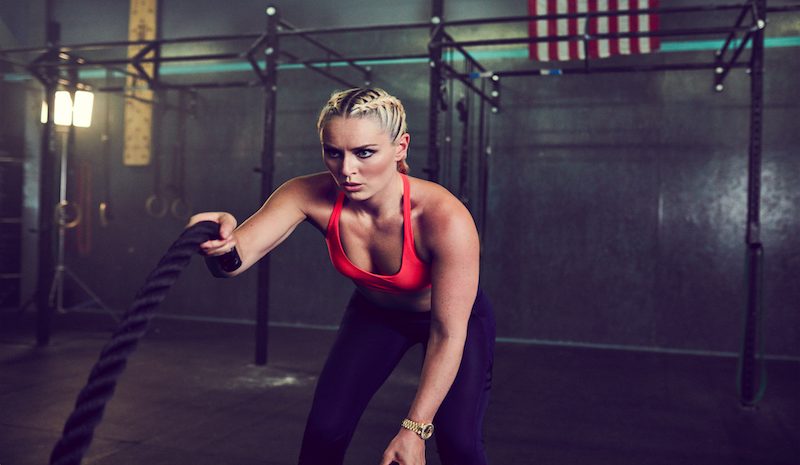 Photo Credit: Ladder
Olympian turned entrepreneur, Lindsey Vonn has recently co-founded a health and wellness company, Ladder, with Lebron James, Arnold Schwarzenegger, and Cindy Crawford. Vonn brought the Ladder community together tdo ride with SoulCycle Master Instructor and Ladder advisor, Angela Manuel-Davis. Haute Living caught up with Vonn on what she has been up to since retiring from Olympic skiing.
Photo Credit: Michael Kutach
HL: How did you get involved as a co-founder of Ladder?
LV: A few of the managers from Arnold and Lebron's team loved ski racing and wanted a female athlete as part of the founding team for Ladder. Athletes' nutrition is such a big part of our lives, but what is offered on the market can be pretty sketchy with a lot of banned substances. What was most interesting to me about Ladder is that their products were NSF approved, which allowed our consumers to have access to a truly healthy lifestyle.
HL: How is Ladder changing the nutrition and wellness game?
LV: First, we customize the nutrition plans and products around your personal needs instead of giving you a one-size-fits-all plan. Second, we are super transparent with what we put into our products and where it comes from. And most importantly, at Ladder, we are a community of people who come together to support each other in living a healthy lifestyle.
HL: Why did you want to partner with Soul Cycle to bring the Ladder community together?
LV: SoulCycle is very symbolic of the Ladder community. Just as you saw today during the ride, everyone was feeding off of each other's energy, pushing each other to be their best and supporting one another to be their healthiest self. The workout at SoulCycle is very inspirational and motivational, just like Ladder is with your diet and nutrition, so the synergy was perfect for us to partner with them.
HL: You just recently announced your retirement. What are you planning on focusing on off the slopes?
LV: I am continuing to develop the personal brand that I have built, invest in companies such as Beyond Meat, and becoming more entrepreneurial in my endeavors. 
HL: Are there any mentors or role models you look up to as you grow into an even bigger entrepreneur?
LV: I really look up to athletes like Michael Strahan and Lebron James on how they have been able to leverage their athletic careers into entrepreneurial empires. I am even learning tips from my boyfriend who is very entrepreneurial. 
HL: What is your favorite workout?
LV: Hands-down core and legs. I love core because you can see results fairly quickly.
HL: What is your favorite cheat meal?
LV: Frozen yogurt with mini Reese's Pieces and cookie crumbles.