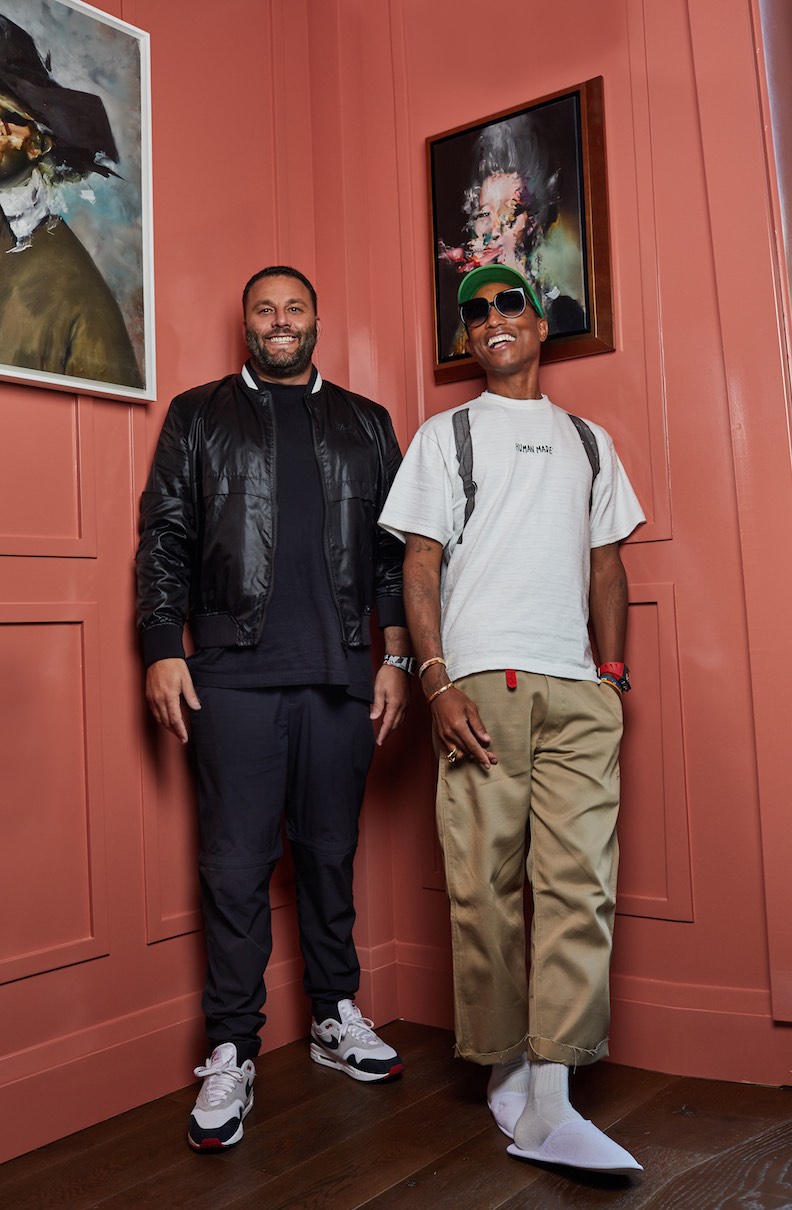 Photo Credit: The Morelli Brothers
Cover photography: The Morelli Brothers
Spread photography: Nick Garcia
Shot on location at Swan + Bar Bevy 
David Grutman is unequivocally one of Miami's most prominent figures—cementing his pristine legacy in the Magic City by creating one of the world's top nightclubs, LIV, and later opening his second mega-club, STORY. Since then, his newly rebranded company, Groot Hospitality, launched and has been on a massive conquering of the city, opening up top dining and drinking destinations in key neighborhoods throughout Miami. Currently, Groot Hospitality boasts LIV, STORY, the hip coffee shop OTL in the Miami Design District, Downtown Miami Asian hot spot Komodo, trendy plant-based eatery Planta and most recently, the team's newest gem: Swan + Bar Bevy.

Always ahead of the game, Grutman knew that the corner of NE 1st Avenue and NE 39th Street was destined to be his newest culinary mecca. He also knew that to make it complete, he needed to have an all-star team on board. Enter Pharrell Williams—music producer, singer, fashion icon and designer—and also one of Grutman's close friends.

Photo Credit: The Morelli Brothers
"Pharrell is my guy. And he's been a huge believer of the Miami Design District for many years from when he used to live here. So the minute this opportunity came up, he was the first person I called," he shares. "This corner just spoke to me over and over again. I could just imagine the garden and the restaurant coming together to create the ultimate experience."

The guy certainly has a knack for picking the perfect location—and team—and turning it into a masterpiece. Other key members of the power squad include renowned chef Jean Imbert, who hails from Paris and crafted the restaurant's innovative Mediterranean menu; Ken Fulk—globally acclaimed interior designer; celebrated architect Kobi Karp; and Raymond Jungles, who curated the entire outdoor area and landscape design that created the ultimate magical-garden experience.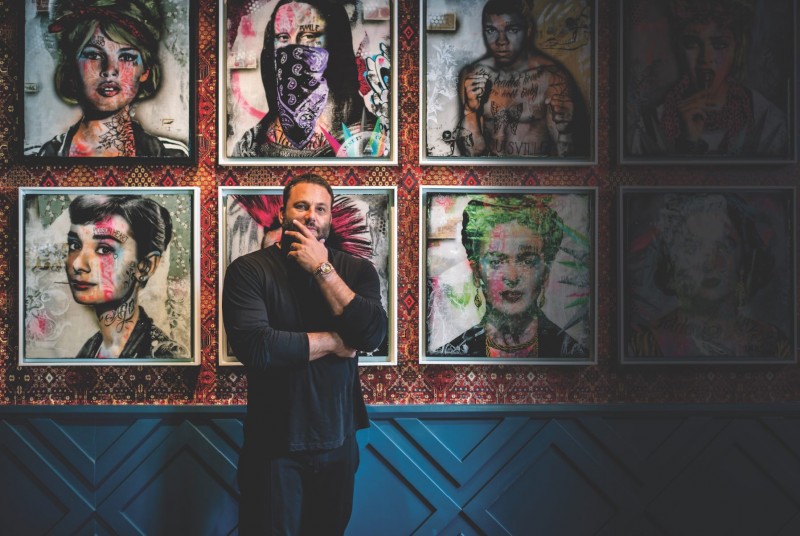 Photo Credit: Nick Garcia
"For me, I've always wanted to use the best guys out there to create the perfect mouse trap. I'm a huge believer that when you put the top guys in their field all together, the result will be incredible," Grutman says.
Swan + Bar Bevy incorporates two very unique settings—which is important to separate both experiences and to give guests a taste of everything. The downstairs and outdoor eatery Swan pays tribute to its name by boasting a picturesque, elegant décor with a shell pink theme prevalent throughout the space. It incorporates art, paintings and sculptures that highlight the interior, all centered around the impeccably designed horseshoe-shaped bar that's covered in scalloped tile and topped with pewter and a glowing pink onyx. Upon crafting the concept, Fulk knew that there was no better name for the restaurant than Swan.
"Ken Fulk actually came up with the name," Grutman shares. "We were brainstorming, and he just said, 'Dave, this is the essence of a swan,' and it stuck. It was perfect."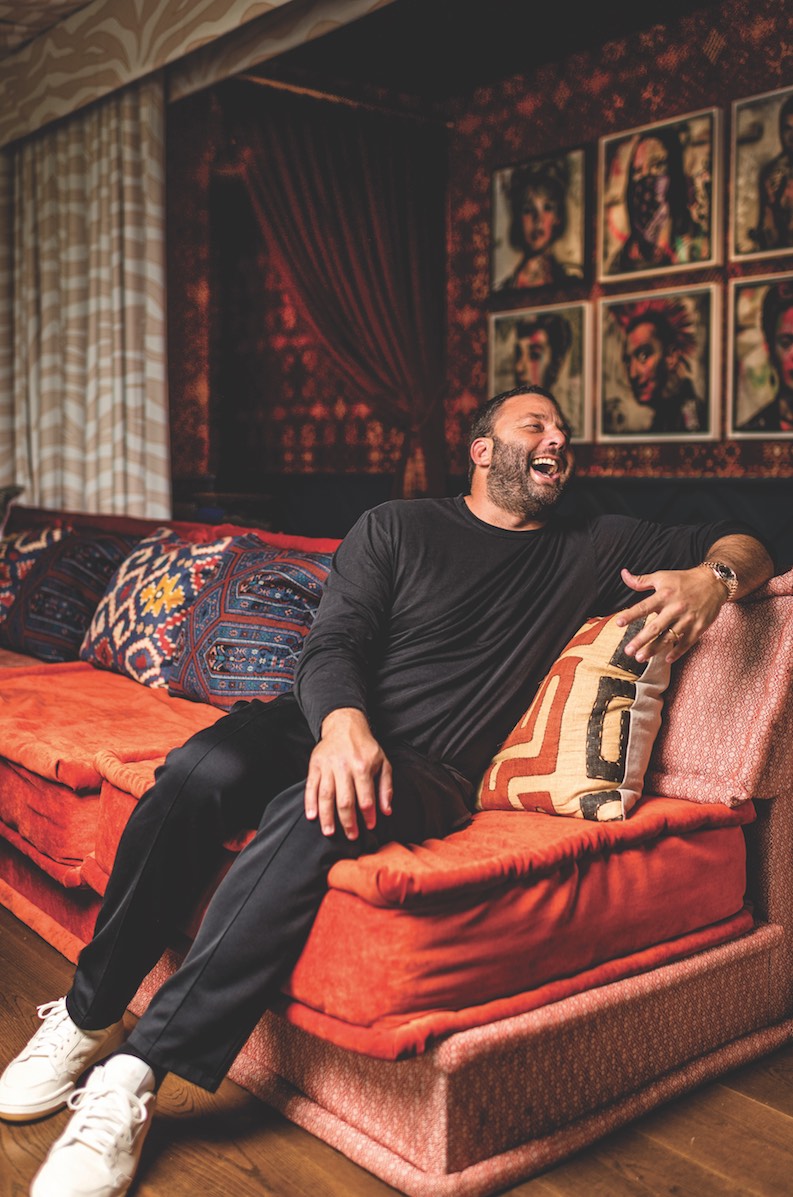 Photo Credit: Nick Garcia
And thus followed its upstairs counterpart, Bar Bevy. "The name Bar Bevy followed because a group of swans is a bevy—so, Bar Bevy just made perfect sense," he explains.
The sexy upstairs lounge takes on a completely separate theme than the whimsical downstairs restaurant, which plays with interior elements including zebra stripes, colorful street art by renowned artists, brass drum finishes and dark floors. At the focal point of the room is a canopied seating area with a rich, flowing tapestry fit for bottle service. Next door is the highly photogenic "pink room," which is painted in hot pink and showcases a meticulously curated selection of enviable artwork with hip sofa seating and one-of-a-kind custom tables.
Grutman called on Avant Gallery's Dmitry Prut to curate the art in the venue and complete the interior design. One of the highlights includes paintings from a color-blind street artist BNS, who also did the mural in the private entrance of Bar Bevy.
Photo Credit: Nick Garcia
Together, it encompasses the perfect hospitality experience, which is exactly what Grutman so precisely envisioned and brought to life. "When people come to Swan + Bar Bevy, I want it to be someone's night out—they don't have to jump around anywhere else," he says. "People can come here, grab a cocktail before dinner at Bar Bevy and then head down to Swan for a gourmet meal—and vice versa. I want people to stay here."
And that they do, as evident by the restaurant's continued hard-to-snag reservation status. So the question is, how does he do it? How does every project David Grutman and Groot Hospitality create become a mega-success? One reason is the man truly knows how to market his business. Utilizing tools like all forms of social media, Grutman is able to engage his users with his network platforms, granting them access to the celebrity-ridden hot spot and creating a highly Instagrammable backdrop to flood the social feeds. However, he likes to answer more humbly.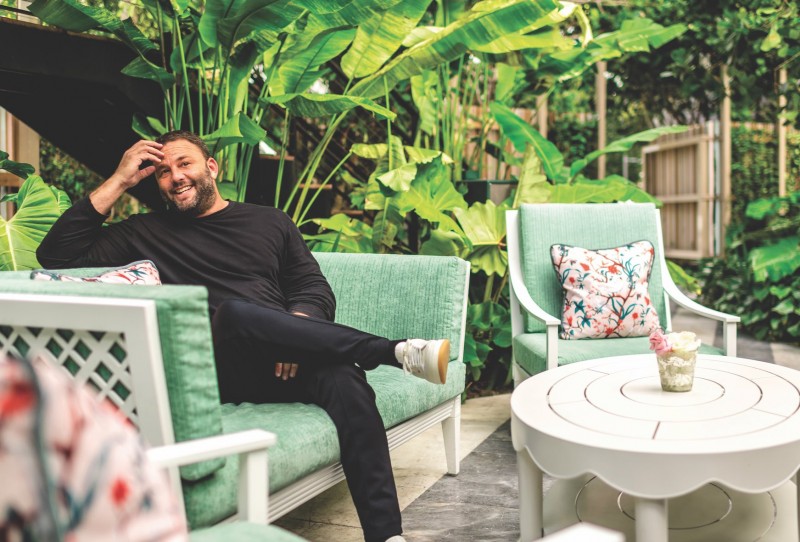 Photo Credit: Nick Garcia
"It's not just me—I have my whole team, and I really couldn't do it without them. You have to have a great team. That's the best part—to work together, and in turn, to connect with your guests to give them the ultimate experience," he shares. "It's not just about what you put out there. Showing them on social media is one thing, and it's huge, but you actually have to deliver on those promises. And we make sure we do."
Aside from the exciting opening of Swan + Bar Bevy, Groot Hospitality has an exciting year on the horizon, promising new openings, haute events and much, much more to come. First, he will once again host the "David Grutman Experience" at the highly anticipated Food Network & Cooking Channel South Beach Wine & Food Festival. This year, he'll be headlining with Ludacris and Cedric Gervais. It will take place at the massive Goya Food Tents on the final day of the Festival, which brings the best names in the business into town for one week of food and wine-centric events.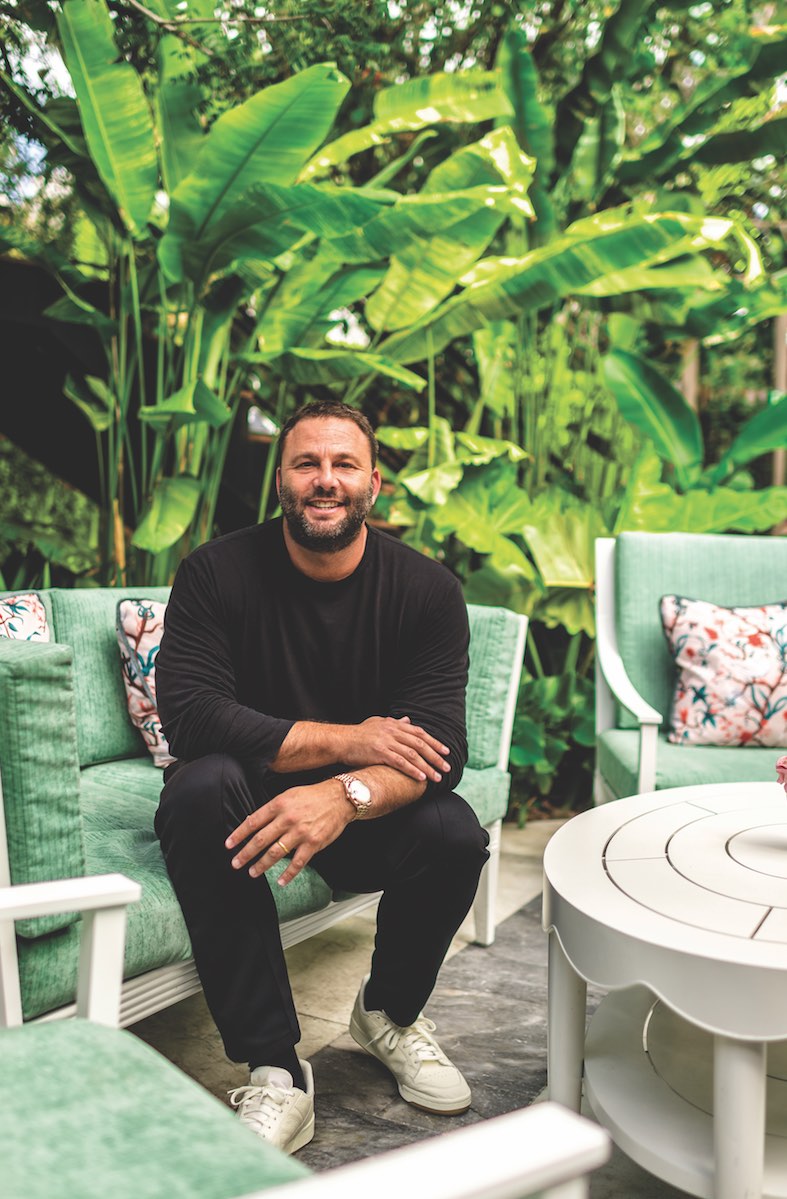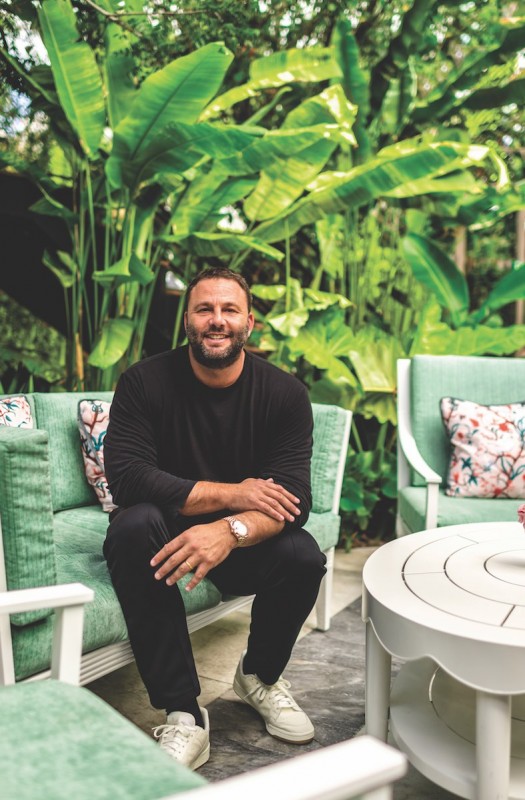 Photo Credit: Nick Garcia
"We're going to curate more of an experience this year with the restaurants," he hints. "And thank God I keep having more and more offerings from Groot Hospitality [knocks on wood] at the SOBEWFF, which is awesome."

Additionally, he'll be putting his ever-growing footprint in other parts of Miami that he's never been in, including Coconut Grove's iconic CocoWalk, with a project soon to be announced. He also has a three-part concept debuting in the old Firestone building on Alton Road, which is poised to be his next sensation. And, for the first time, Groot Hospitality will be expanding out of state—but don't fret, there's still plenty more to come for Groot and the Magic City.

Although we don't know what exactly will be debuting at these locations until we hear it from the man himself, one thing is certain: As Grutman would put it—it will be epic.
Subscribe to discover the best kept secrets in your city