We're 12 days into 2018 and if you're already feeling overwhelmed by the promises you made to better yourself in the new year, you're not alone. To keep us on track, I've reached out to some of my favorite females—people like the owner of Salt, Melissa Boyd—in the local fitness community. I asked them to share their resolutions and how they plan to keep them, plus tips on eating healthy and staying motivated.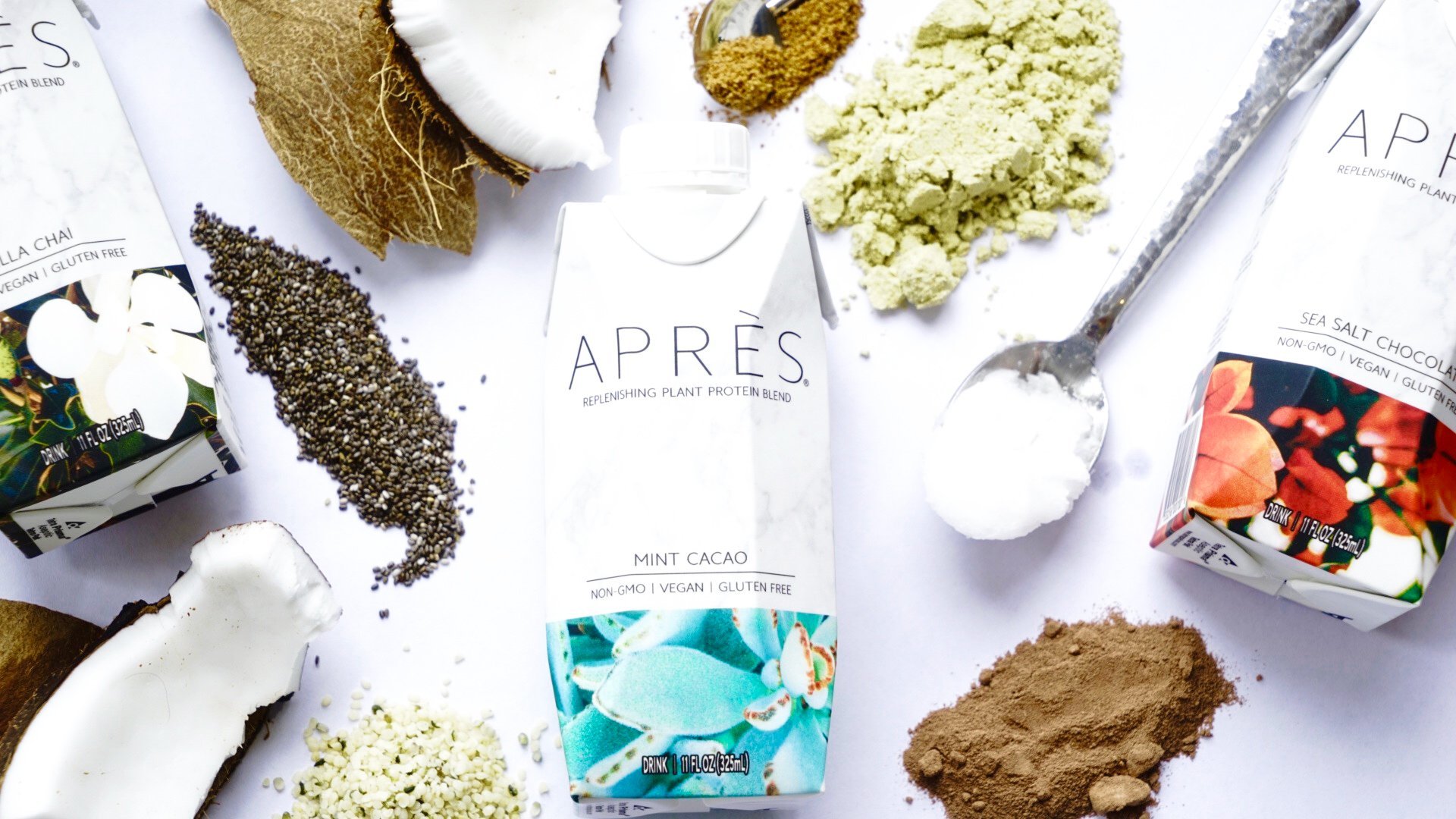 Darby Jackson knows a thing or two about wellness. An Olympic-level athlete turned health coach turned beverage entrepreneur, Jackson is the cofounder of Après, a vegan, plant-based gluten-free protein drink geared toward stylish young woman. Although Après launched direct-to-consumer only about two months ago, Jackson and her team are killing it. Here's how she plans to continue this momentum for the coming year.
New Year's Resolution: To be honest, I'm not a big fan of resolutions, or at least the way that people tend to structure them. I feel like resolutions are set up to make you feel like you are not enough, that you will only be happy, when. One of my favorite authors, Vishen Lakhiani, has a really inspiring framework around goals and resolutions that I love to follow. In the framework, you focus on your detailed vision for the future but you don't tie your overall happiness to those goals. You need to be happy in the now to bring your visions to life. Your visions pull you forward but you're happy in the now even though you haven't attained that vision yet. I think happiness is what really drives success. So on that note, I'm trying to do more things that truly make me happy even in the limited amount of time I have running a startup. Some of those things include more time for self care, meditation, and setting aside time to get in great workouts.
How you plan to keep it: Part of the strategy I mentioned above involves creating a detailed vision for the future. Keeping that vision visible and top of mind while maintaining my happiness in the here and now is the best way for me to achieve my goals. Fitness motto: Fitness is incredibly important to me. I was an athlete in college and a personal trainer before Après, so I really value exercise. But, I do think that a lot of people are pushing themselves way too hard in the world of fitness right now. Don't get me wrong, I love a good Barry's [Bootcamp] class, but it's become the norm to exercise intensely six to seven times per week. Our bodies really need time to recover, rest, and rebuild, so putting that much stress on the body has really negative effects. My fitness motto right now is, "Be gentle with yourself." You don't have to beat your body into the ground to be healthy and look great. It's about being effective with workouts and also allowing time for recovery. 
Your go-to nutritious snack: I have to say Après! Not just because I helped create it, but because it is the BEST go-to nutritious snack. It's got everything you need to keep you full and energized during your day.
Best healthy restaurant in SF: I'm going to cheat on this one a little bit because my absolute favorite healthy restaurant is in Berkeley, so just a little bit outside SF. The restaurant is called Mission Heirloom and I've never come across a healthier, tastier and more aesthetically pleasing restaurant. All of their dishes are beautifully sourced with whole ingredients that are also low in sugar. If I were a restaurant, I would be Mission Heirloom. It just speaks to me.
Favorite salad: I rotate between the Macro Bowl at Urban Remedy, a salad with seasonal veggies from Mixt and the delicious salads at Roam. I love salads that balance light, cold veggies with something warm like sweet potatoes or Brussels sprouts. I normally add some protein to my salads too. Either in the form of quinoa, chickpeas or a lean organic protein like salmon or turkey.
What's your best advice for living a healthy lifestyle in San Francisco? SF is a big happy hour and boozy brunch place, so it's easy to get sucked into that lifestyle. To dodge that, I've been scheduling "sweat meets" with people instead of cocktails or happy hour. We sweat together at our favorite class and then normally finish it off with an Après and a walk back to the office or home to catch up. It's such a fun way to connect with friends but stay healthy at the same time. I also love having people over to my apartment for coffee or dinner. When I'm home I can control what is served so it's normally a healthier option. It's all about building health into your normal routine. You don't have to be antisocial to be healthy. You just need to change things around a little bit.
Subscribe to discover the best kept secrets in your city