Photo Credit: Photos Courtesy of Turnberry Isle Miami
Matthew Kenney is paving the pathway toward a greener and healthier life as the world's leading plant-based chef. With his successful new restaurant, Plant Food + Wine, in Miami along with several others throughout New York, California and even Bahrain, Kenney is revolutionizing the way we eat our food and live our lives. Kenney maintains a strong focus on wellness and both mental and physical health, seeking to educate others on the benefits of a plant-based lifestyle and giving them the tools to incorporate it into their everyday routine. He will bring his expertise in raw food, fitness and meditation to four weekend-long retreats this year at Turnberry Isle's âme Spa as a part of their new integrative wellness program, "Camp ÂME." There, Kenney will educate guests on adapting to this lifestyle, showing them how to assimilate healthier practices into their daily lives. Between the spa's newly renovated, 20,000-square-foot luxury facility and the gorgeous backdrop of Turnberry, guests will have the perfect landscape to relax and learn. Here's the rundown from the star chef on this new project:
Tell us about your new project at the Turnberry spa in Miami. How did it all get started?
I first got into plant-based food through yoga, so it was actually wellness that led me to this. I was a classically trained chef, but I was focusing a lot of energy on yoga, mindfulness and wellness, and the more that I got connected, the more I wanted more grounding food, and I realized that's what I wanted to cook as a chef. These became critical factors for me, and I came to understand that it's not just about eating well or just exercising; it's about it all coming together. So, as I've built a foundation for the company, we've tried to partner more with wellness experiences. We often do short, intensive courses, which is what we're focusing on at Turnberry. Here, we share our knowledge on the benefits amd beauty of these foods, and how to incorporate this lifestyle into your own. We have three-day retreats, four times a year.
Is each retreat an intro or is it for people to get back on the bandwagon?
It is a three-day intensive workshop where we're exploring the most modern ways to incorporate this lifestyle. And when I say modern, I don't mean complicated—like buying 50 different pieces of intricate equipment—these are all easy ways to do it. It's not about preaching to them to change the way they eat every day, but it's about giving them the tools to incorporate this into their lifestyle—exactly the way you might give somebody the tools to exercise.
Do you think that three days is enough time to accomplish this?
Yes, I think it's enough time to give them what they need to go out and experiment with it, because for me, it was just one meal. I was ready, but I wasn't listening to my body, and then I had one meal in a restaurant surrounded by these super health-conscious people preaching about plant-based food. But more than that, they were simply loving the food and were so passionate about it, so I ate it. I listened to my body and how I felt the next day and I was like, "Oh, that's pretty cool." I wasn't tired; I walked around Manhattan all day and felt great. I started reading more into it and began thinking, if it can taste great, it can change the relationship we have with food.
Are you more of a strictly raw-type eater or just vegetarian? 
I am just all plant-based vegan. We actually own a vegan pizza concept in New York and we have a ramen concept, as well. I like raw because that's my passion and I think pure, unprocessed foods are the best for us, but no, that's not the only thing I do. At home in the winter I might bake a sweet potato and steam a head of kale. So the first part of educating others would really be showing what it is, and then the second part is more practical—how you do it. It's a combination of tastings and exercises to show them how to create simpler meals.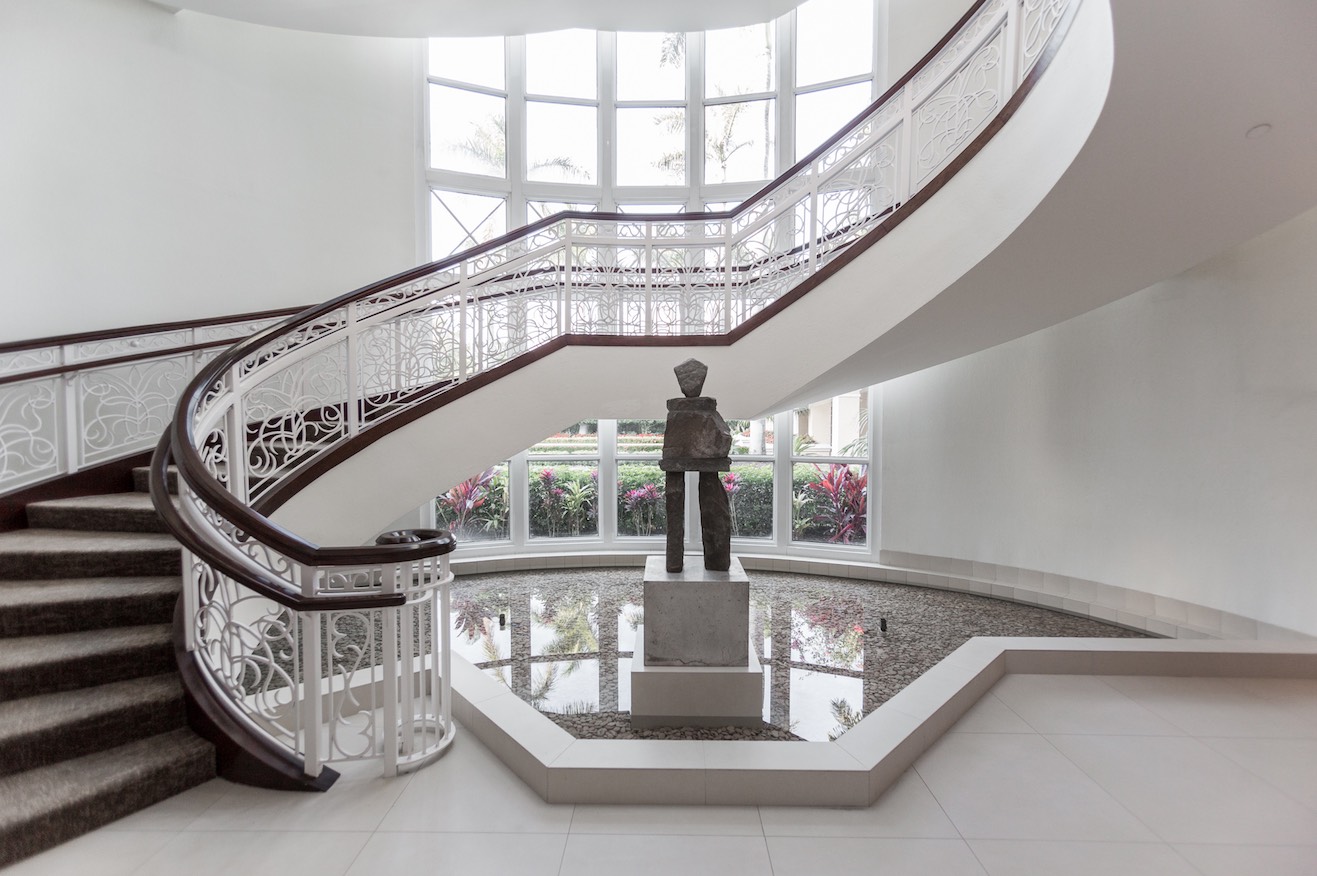 Photo Credit: Photos Courtesy of Turnberry Isle Miami
What else does the program entail?
The last part of the course is giving them the knowledge to do it on their own. "How do you do it at home?"—that's the question that everyone has. But people overthink it. You don't need dehydrators or all these complex utensils; it's pretty easy to make a healthy meal at home if someone just leads you to that.
Well, maybe if you're eating raw. But if you're a vegetarian, does that change things? 
For a long time, yes. But, for example: I'm in a hotel room, so I have a little kitchen, but I don't have any of these tools. So, for lunch I'll make smashed avocado, sauerkraut, some greens—it's all really good. As long as I get an avocado that's great quality and some salt and olive oil, I'm all set.
What is an example of how people combine eating and wellness into this lifestyle at your retreat? 
I think it always helps when people can consume plant-based food at a time when they are also doing a spa treatment and moving their bodies around, because it is typically one or the other. You're at a resort getting spa treatments and eating resort food or you're eating great food, but then you're traveling on a plane. My idea is that if you put the two together, even for just three days, it can completely change the way you feel. For me, it can change my mood, my brain chemistry and my body. I think three days can really be an interesting experience for people. It's amazing how fast the body reacts.
Are you guys able to take advantage of the grounds at Turnberry?
Yes, we have a garden growing out there. To be able to connect with the food in a sensory way is important. Additionally, going for a walk and being outside is all very critical to the whole experience. With some of our students, we do a lesson and then go for a meditating/nature walk and have a conversation about food or the work we're doing. I actually do that with everything in my life. When I make a business call and I'm home in California, I get on my bike, real slow, and just ride through the back allies of Venice with my headphones on just to keep moving. It helps the brain work better. So we make sure to incorporate that. It's all about the whole circular experience.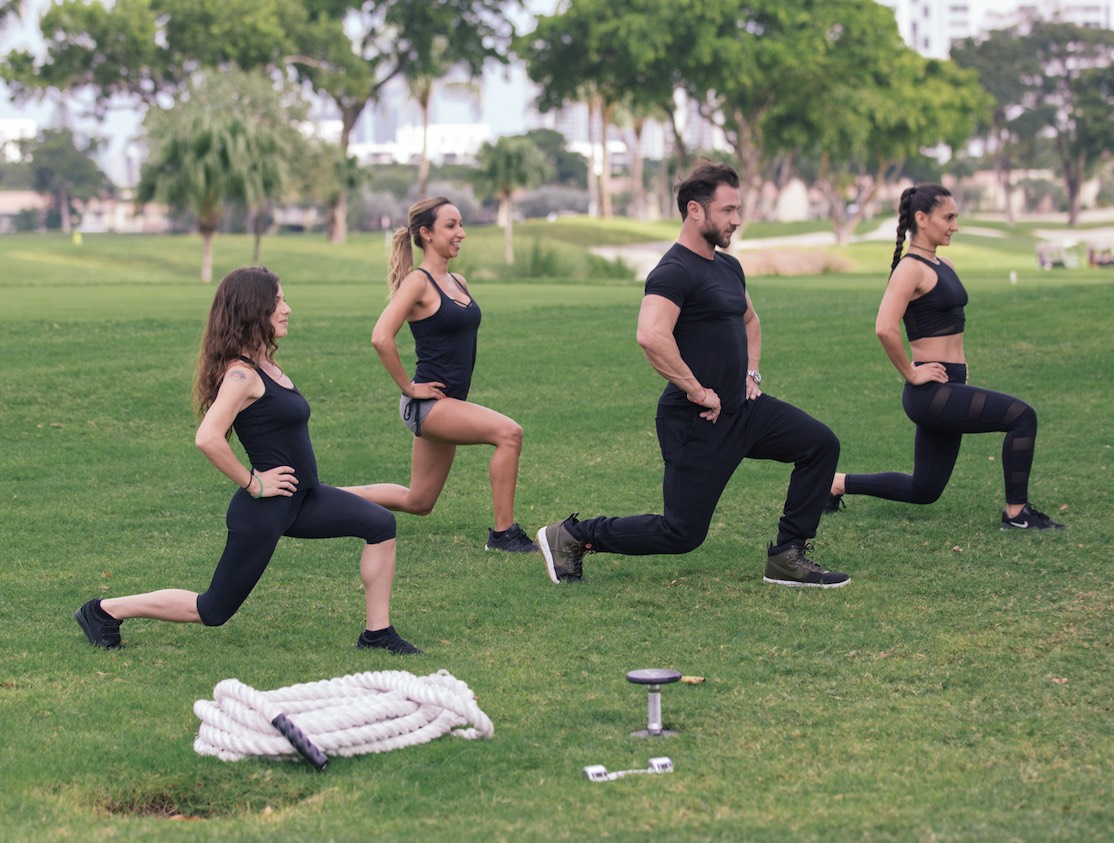 Photo Credit: Photos Courtesy of Turnberry Isle Miami
Subscribe to discover the best kept secrets in your city