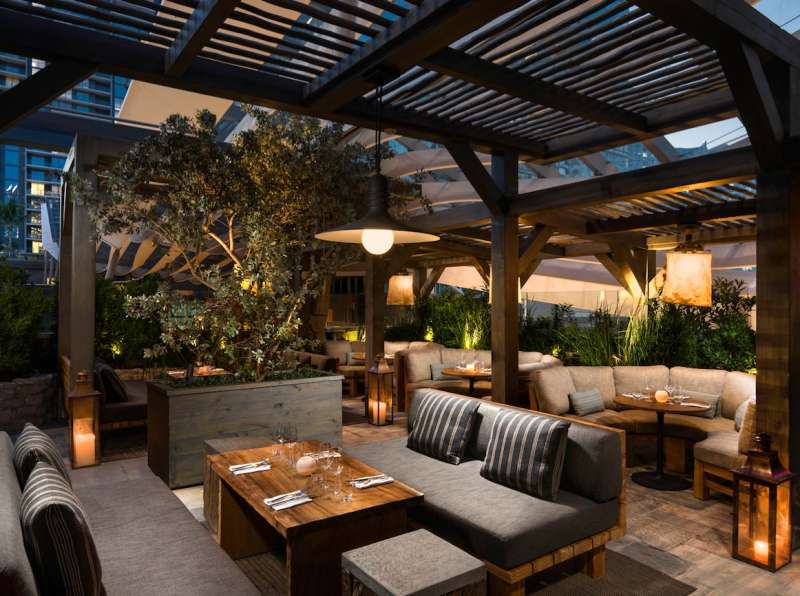 The arrival of EAST, Miami, Swire Properties' $1.05 billion mixed-use development at the entrance of Brickell, has upped Miami's dining game with the addition of two stellar eateries. The first is Quinto La Huella, on the hotel's fifth floor. It's a sprawling yet intimate import from Uruguay, where it is considered one of Latin America's 50 Best Restaurants. What makes the Miami outpost so special is its smooth wood finishes, and the smell of leather mixed with three wood-burning fires that capture the gaucho spirit of the lands from which it came. Never mind that the original restaurant is in Punta del Este on the water.
The best way to describe the menu is clean. Starting with the sushi bar that serves as the centerpiece upon arrival, everything is made with clean simplicity. The flavors of products are allowed to stand out—like the grass-fed meat flown in straight from Uruguay. On the menu, the wood-fired items appear under the "A la Parrilla" section and boast everything from rib eye to rack of lamb, game hen and sweetbreads. Other recommendations include a crisp gazpacho, Tuscan kale salad and ricotta ravioli served with Swiss chard.
On the 40th floor, EAST further surprises and delights with Sugar. The lush outdoor lounge soars over the city with sweeping skyline views, cocktails and Asian bites. With the help of a Balinese-style bar, hand-carved teak stools, a Brazilian teak deck and a lush corridor of trees, the feeling is decidedly exotic. Start with a specialty cocktail like the Lychee Blossom, made with sake, vodka and lychee, or a Sesame Sling, with gin, mango, key lime and hibiscus. Then move onto nibbles that are not to be missed. Offerings consist of shared plates and dishes, like steamed prawn and scallop dumplings, tamarind-glazed beef satay or coconut palm–leaf crêpes made with fresh Florida mangoes. The menu is ideal for snacks in the afternoon or heavy hors d'oeuvres with drinks into the wee hours. Either during the day or after dark, Sugar is a hot new spot to take a date or try to meet one.
When River Yacht Club opened their lush, riverfront playground late last year, they promised to rotate chefs seasonally. They are keeping their word by appointing Chef Alex Chang to take the reins of its kitchen this summer.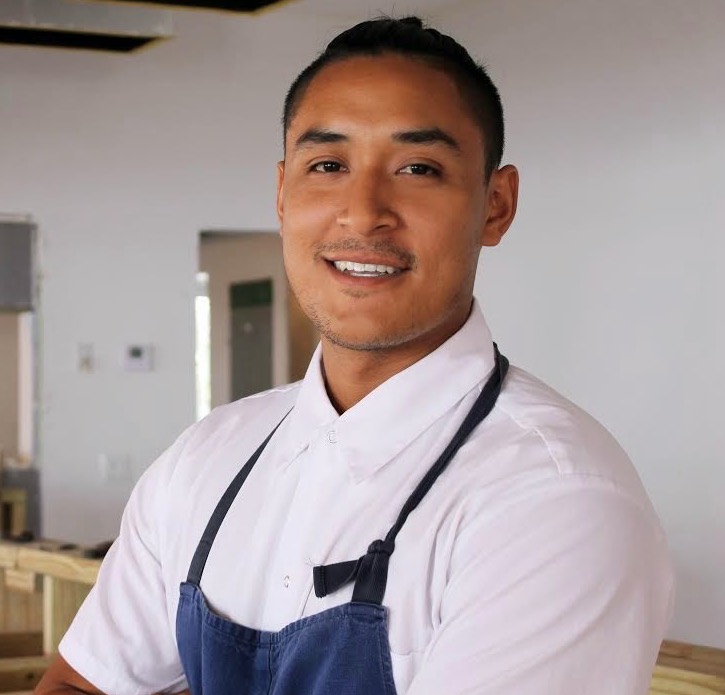 The Hong Kong–born chef's Chinese and Mexican origins, as well as extensive culinary experience, are evident in River Yacht Club's summer-friendly dish-filled menu, which include a Thai-style ribeye carpaccio (served with crispy shallot, key lime vinaigrette and herbs) and chilled tomatillo gazpacho (served with mango, cilantro and cancha).
You may have heard about the unusual way Chang first got noticed. It was when he and his roommate ventured a makeshift restaurant within their dorm room. Due to its extraordinary success, his father sought to create a documentary about it. Titled Paladar, the film went on to be screened at the Tribeca Film Festival and spearheaded Chang's career. The seasoned chef has since lent his talents to top restaurants across the world and been given a Star Chef's 2016 Rising Star nod.
Subscribe to discover the best kept secrets in your city