Photo Credit: World Red Eye
The Miami Design District welcomed Housing Works to celebrate the organization's Inaugural Design on a Dime Miami with celebrity guests in attendance. While Housing Works has been pervasive throughout the New York social scene for the past 12 years, striving to end the dual crises of the homeless and AIDS with its AIDS-FREE USA 2025 campaign, this year the organization decided to bring the event to Miami—expanding nationally for the first time ever.
Photo Credit: World Red Eye
The three-day fundraising event featured the world's top interior designers, notable philanthropists, LGBTQ influencers and TV personalities such as Andy Cohen, Christina Saralegui and Sandra Lee. Everyone united under the common goal of raising funds and awareness to end the AIDS epidemic in the U.S. by 2025. The weekend-long event included a chairman's preview evening hosted by "The Insider" anchor Louis Aguirre and Event Social Chair photographer Douglas Friedman, VIP opening night reception and sale, and a public designer sale—all of which raised more than $300,000 for the organization.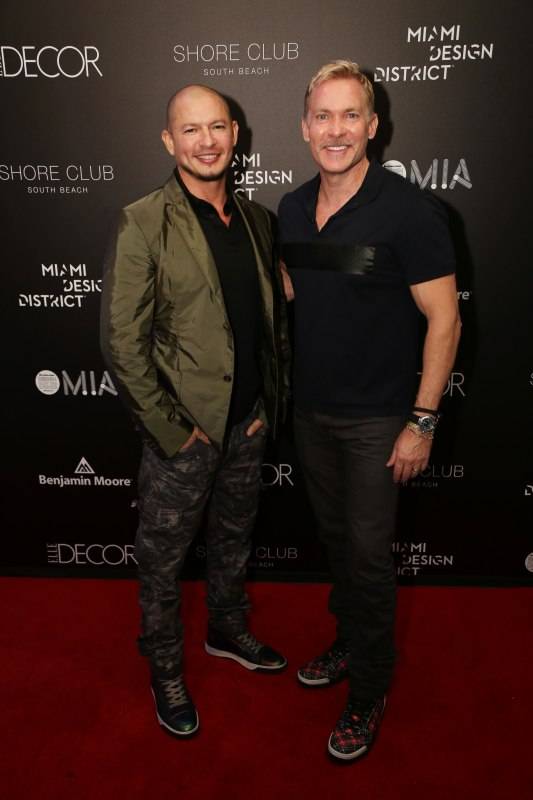 Photo Credit: World Red Eye
During the event, Grammy Award winning artist Lenny Kravitz and designer Ken Fulk were presented with the "Giving by Design" award for their strong commitment and honorable work with the HIV/AIDS community. Other notable guests included Elsa Benitez, Christina Getty, Jennifer Valoppi, Sam Champion, Criselda Breene, Sam Robin and Rubem Robierb.
Photo Credit: World Red Eye
Photo Credit: World Red Eye
The event took place from February 5-7 throughout the two floors of the historic Moore building in the Miami Design District, where 25 one-of-a-kind room vignettes were curated by the participating interior designers using brand-new, donated furniture, art and home décor. On Friday evening, guests sipped on Hendrick's Gin, Milagro Tequila and rosé by Chateau D'Esclans/Whispering Angel as they got a "first look" at the designer rooms before the opening sale. All high-end pieces in each setup were available for purchase up to 80 percent off retail value. Proceeds generated through sales benefitted straight to the Housing Works AIDS-FREE USA 2025 campaign.
Photo Credit: World Red Eye
Participating designers included: A. Keith Powell Interior and Saladino Design; Anne Rue; B&G Design, Inc.; Brown Davis Interiors, Inc.; Christopher Coleman Interior Design; Contour Interior Design; Cultured Reading Room Conceived by Jonathan Gonzalez; Décor Aid; Deft Union; Doreen Chambers Interiors, Inc.; Fava Design Group; Hallock Design Group; Hinojosa Design; Insignia Design Group; Juan Carlos Arcila Duque; Maggie Cruz Interior Design; Mendez Vela Design, Miguel Lewis; Mike Stake Studio; MS2 Design Studio; Oskar Torres; and Taylor & Taylor, Inc.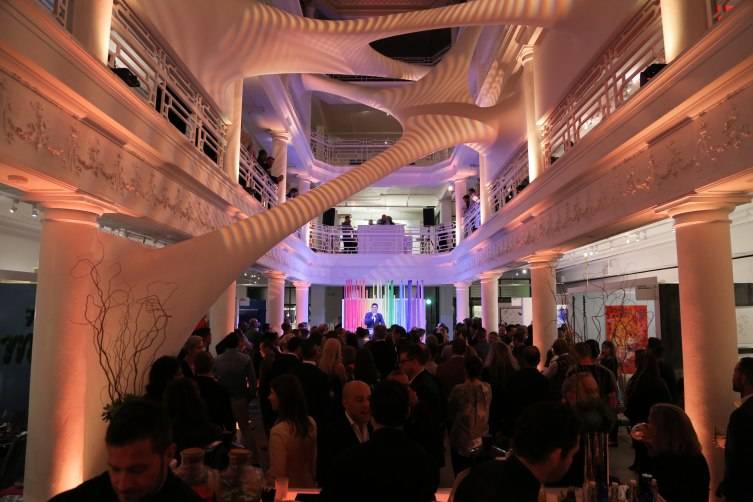 Design on a Dime at Design District's Moore Building
Photo Credit: World Red Eye
Rubem Robierb and Sam Champion
Photo Credit: World Red Eye
Chairman James Huniford
Photo Credit: World Red Eye
Oskar Torres
Photo Credit: World Red Eye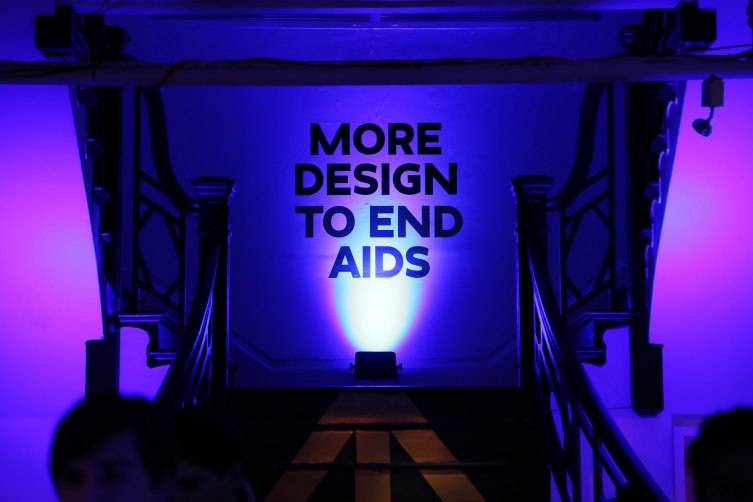 Design on a Dime Opening Night Reception
Photo Credit: World Red Eye
Subscribe to discover the best kept secrets in your city