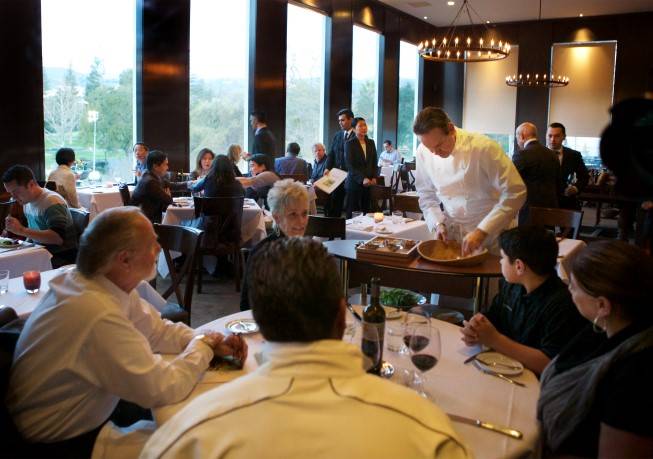 Celebrated chef Thomas Keller has been ad libbing since January but won't do so for much longer. Ad Lib, the pop-up restaurant the three Michelin-starred chef opened at Silverado Resort and Spa in Napa eight months ago to serve a temporary need for The French Laundry, will close Oct. 19 following the Frys.com Open golf tournament.
Keller opened Ad Lib in the space known as The Royal Oak at Silverado Resort and Spa on Jan. 21 as a casual pop-up focused on classic American dishes prepared with the same quality ingredients and execution guests have come to expect from TKRG's restaurants. While The French Laundry closed earlier this year to set up its temporary kitchen made from four shipping containers, Ad Lib allowed TKRG to retain current employees and sustain many longstanding relationships with purveyors and other partners.
"Our relationships are invaluable—they are the heartbeat of our restaurant group," said Keller. "It was vital that we remain committed to doing our part during the renovation."
When The French Laundry reopened April 7 with its temporary kitchen, TKRG decided to extend Ad Lib's stay at Silverado through the summer season. After a nine-month run, the temporary restaurant will close its operations with the Frys.com Open, the first tournament of the PGA TOUR hosted at Silverado Resort & Spa, on Monday, October 19, 2015. Tiger Woods and Rory McIlroy have committed to playing in the $6 million tournament.
Ad Lib will continue serving dinner Thursday through Monday from 5:00 p.m. – 9:00 p.m. through October 19. The pop-up will temporarily offer brunch from 10:00 a.m. – 2:30 p.m. October 15 – 18 during the Frys.comOpen. The brunch menu features a Bouchon Bakery pastry basket, Denver omelet, chicken and waffles, steak and eggs, French toast, yogurt parfait, eggs with bacon or sausage and toasted country bread. Reservations can be made at www.adlibroyaloak.com or by calling (707) 754-4148.
In the spirit of Ad Lib's "Last Call," which aligns with the Frys.com Open, Ad Lib is bringing back it's "greatest hits" to the dinner menu and opening early for brunch service Thursday, October 15-18. Ad Lib's "greatest hits" include:
– Classic Caesar Salad prepared tableside – often by Chef Keller himself
– Garden Vegetable Crudités with Green Goddess Dressing
– Super Chilled Iceberg Wedge Lettuce Wedge
– Kumomoto Oysters on the Half Shell with Cabernet Sauvignon Mignonette
– Broiled Maine Lobster Tails
– Prime Beef Short-Rib Wellington for two
– Chicken Schnitzle with Spanish Capers and Brown Butter
No need to worry about the Ad Lib staff being out of work after Oct. 19. TKRG is fortunate to have The French Laundry, Bouchon, Bouchon Bakery and Ad Hoc + Addendum nearby to be able to integrate the team into those properties following the closure of Ad Lib.
Here are some of the dishes Ad Lib became famous for in its short time: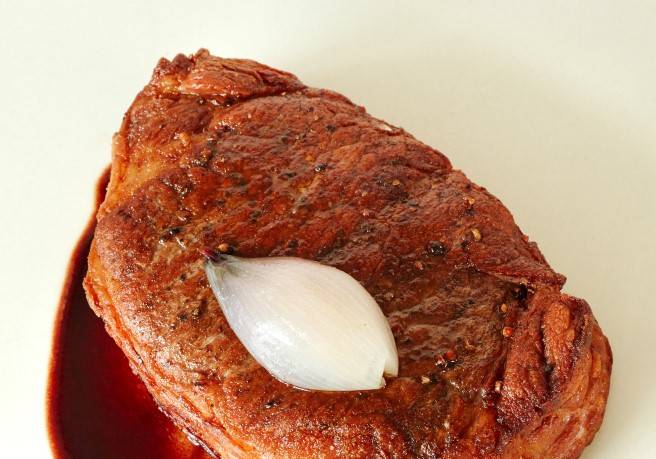 True Ribeye of Snake River Beef: served with Bordelaise style red wine shallot sauce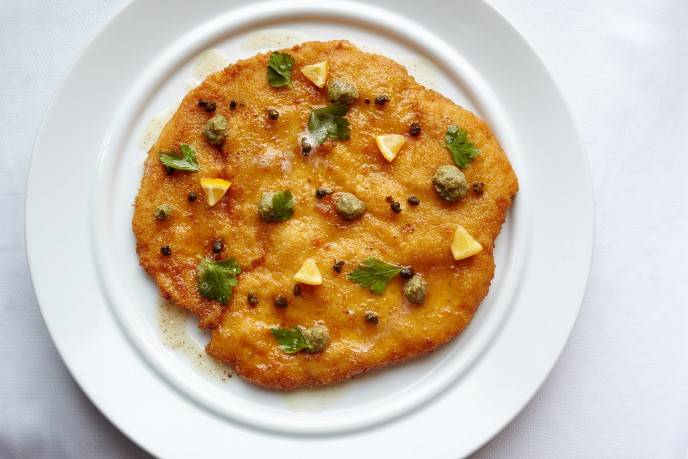 Schnitzel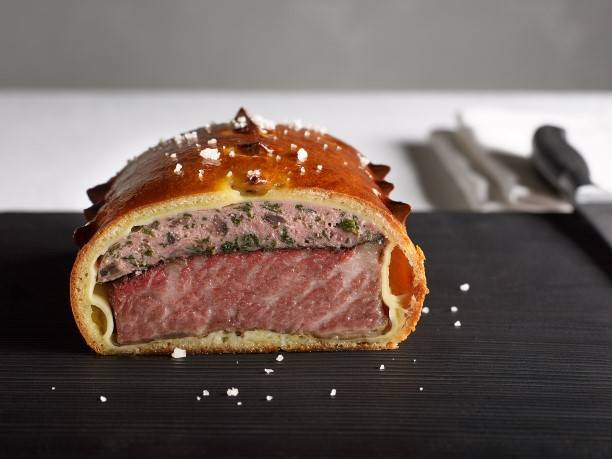 Wellington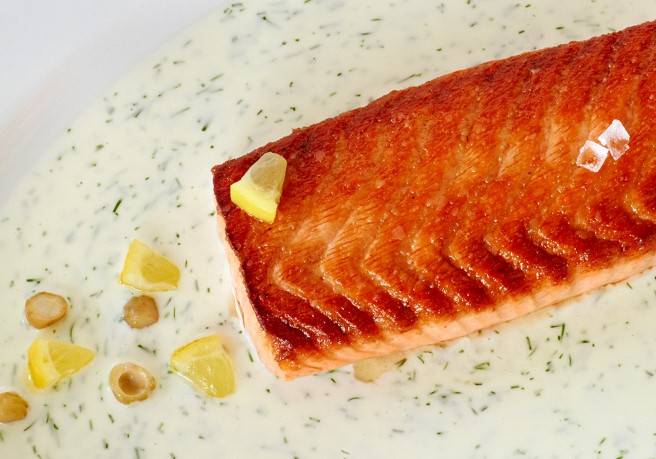 Fillet of Atlantic salmon: broiled on a cedar plank
Chop salad: made with hearts of peach palm, medjool dates, pistachios, and Roquefort
Coconut Cake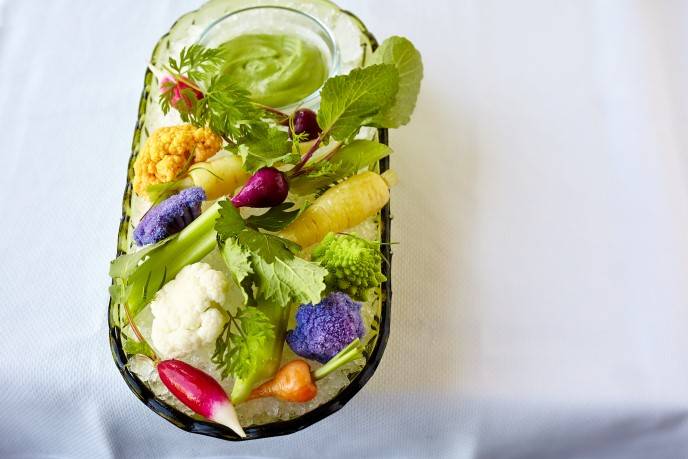 Crudité
Kielbasa: Fruitwood smoked kielbasa served with sauerkraut and beer mustard
Kumamoto Oysters: with cucumber mignonette
Parker Rolls: made for Ad Lib by Bouchon Bakery and served with butter by Diane St. Clair's Animal Farm
Subscribe to discover the best kept secrets in your city