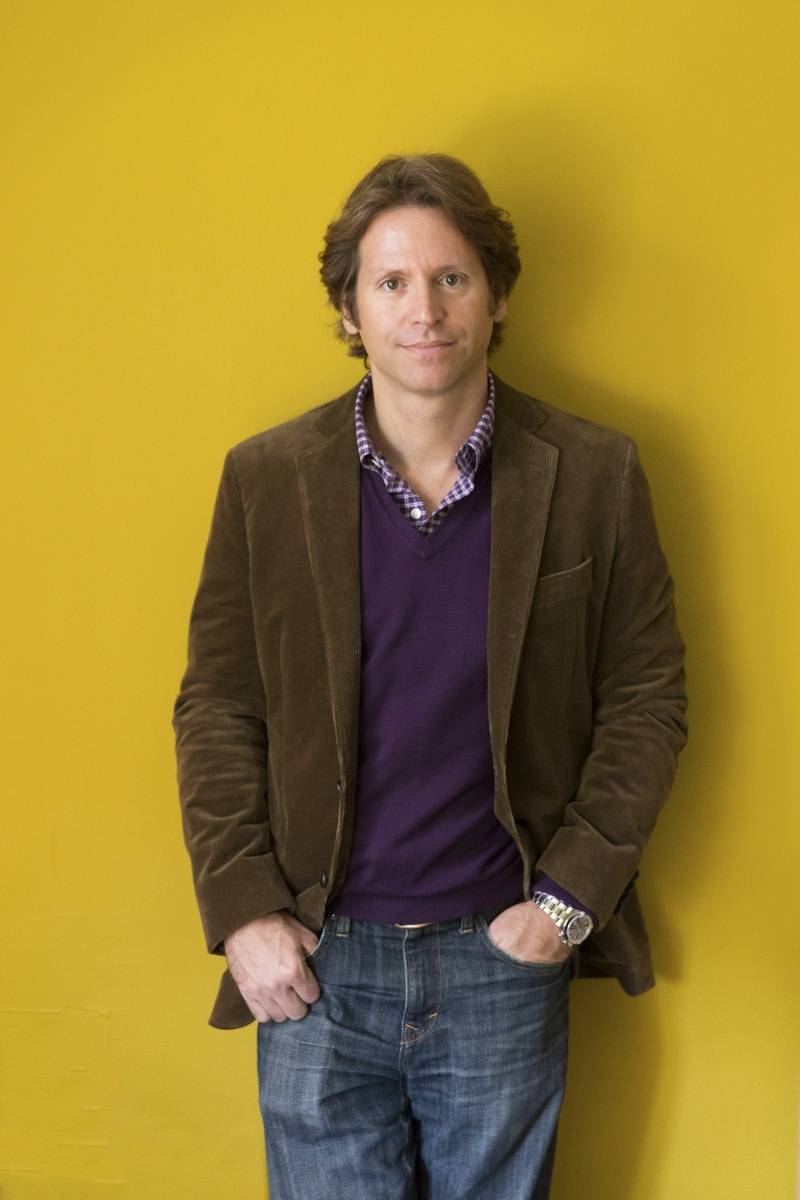 Photo Credit: Drew Altizer
If San Francisco's social scene were a royal hierarchy, Trevor Traina would be one of the city's crown princes. A native San Franciscan and serial entrepreneur, Traina, whose mother is socialite Dede Wisley, is the founder of IfOnly, a website that serves up extraordinary adventures. The one of a kind experiences range from a private golf clinic with legendary golf instructor Brian Mogg at Sawgrass Country Club to a meet-up with farm-to-table icon Alice Waters at the San Francisco Ferry Building Plaza farmer's market. When Traina's not dreaming up haute happenings for IfOnly, he's probably hanging at one of the following spaces. Here, we've got the inside scoop on Trevor Traina's San Francisco.
Birthplace: Children's Hospital (now CPMC on California)
Years in SF: Whole Life
Hood you call home: The mean streets of Pacific Heights
Favorite restaurant: Sir and Star at the Olema Inn
Best sushi: Sushi Ran
Best Italian: Flour + Water
Best dessert: Patisserie B 
Best place for a romantic date:  Quince or Bix
Best Sunday brunch:  The California Tennis Club
Best steakhouse:  Ruth's Chris
Best pizza: Amicis
Best lunch:  Sam's Grill in a booth
Hotel you recommend to visiting out-of-towners: The Drisco
Favorite shopping venue/boutique:  The Ferry Terminal (and IfOnly.com !)
Best Spa:  Nob Hill Spa
Best Salon:  I prefer Saloons!
Favorite Charity Event:  The Fine Arts Museums' Mid Winter Gala
Favorite Cultural Event:  The Nutcracker with my kids
Best Gym/Athletic Facility:  The Olympic Club
Best Limousine/Driving Service:  Uber. I lie and say my name is Travis.
Best Museum/Exhibit:  Keith Haring at the de Young
Favorite historic/legendary place to see or explore:  I love the wood streets on the side of Telegraph hill and the surrounding area.  This is where Philo Farnsworth invented television.  That feels like old San Francisco to me.
All-around favorite locale in San Francisco, whether a neighborhood, restaurant, venue, or other:  I love North Beach and Jackson Square.  The architecture is quintessential SF and with Tosca, Cotogna, Quince, Kokkari etc the food scene has never been better.
Best aspect of living in SF: I love it all- the fog, the views, the food, that my kids go to the same schools I did, the mix of languages, that I don't have to settle for bad coffee anywhere in town.
Like Haute Living San Francisco? Join our Facebook page  or follow us on Twitter @HauteLivingMag. Want Haute Living San Francisco delivered to your inbox once a week? Sign up for our newsletter.