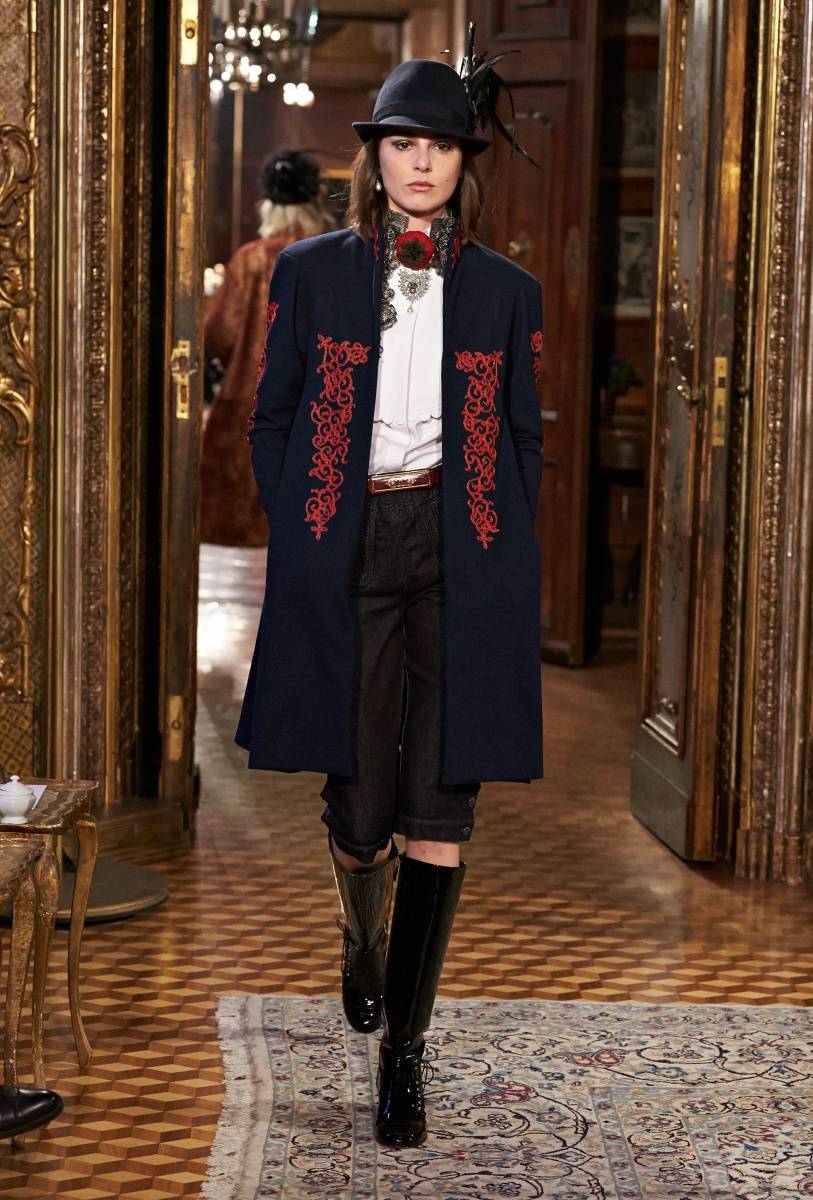 Every year Karl Lagerfeld takes the pre-fall show on the road in order to spread the gospel of Chanel throughout the land — not that anyone needs convincing. The double c's still hold immense allure to many  with the designer as an awesome creative force, and cheerleader for the brand.
Chanel's pre-fall, which is available for purchase in June, is called Metier d'art. The latest installment drops the red pin on Salzberg, Austria.  Lagerfeld uses each destination as a source of inspiration, this one delving into the history and traditions of the Austro-Hugarian empire.
The festivities kicked off with Lagerfeld's film, "Re-incarnation" in which Pharrell Williams and the model Cara Delevingne play historical characters in a passion play. This set the tone for the following day's fashion show at a castle where the models walked through room after room of gilded interiors.
The show did not disappoint with Tyrolian passementerie on fitted jackets and knickers with crisp white shirts  all mashed up with a Victorian flair. One model sported a short brimmed fedora compete with feather punctuation. Ruffled Tudor collars, Lederhosen and Chanel medallions accented shirts. The collection is wearable as most pre-collections are once the pieces are isolated from the elaborate fashion show styling. Although pre-fall is particularly maddening ( to me) when they arrive in all their woolly glory in June, they have the longest life on the selling floor which makes the grouping significant to CEO's. Luxury brands want to make profits after all and Chanel's Sound of Music jaunt bears all the hallmarks of a success.
Subscribe to discover the best kept secrets in your city