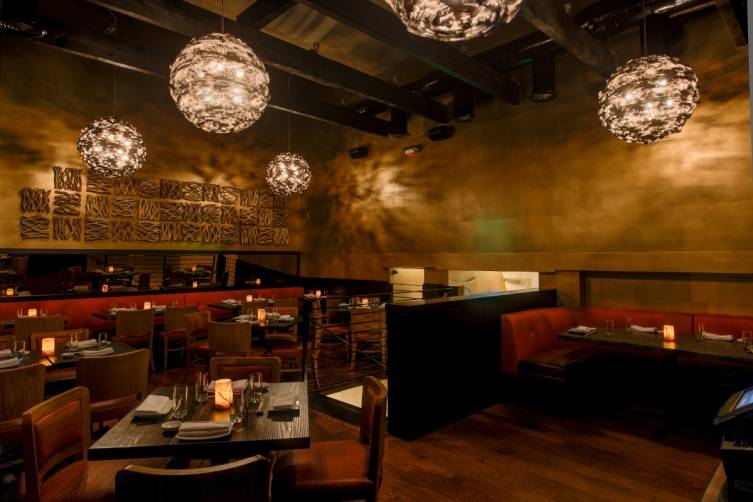 Photo Credit: The Light Group
Sorry, Yellowtail Sunset, but it's your lot in life to be a hot spot. Sigh. Some places have all the luck.
Let us break it down for you. Yellowtail, which first found success on the Las Vegas Strip, has headed to the Sunset Strip to tempt Angelenos with its sexy ambiance, Japanese fare and fantastic cocktails.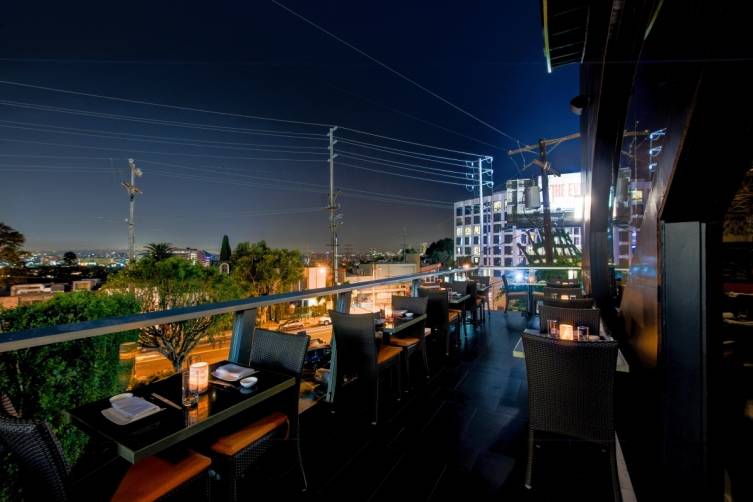 Photo Credit: The Light Group
Immediately upon entering the eatery—which Executive Chef Akira Back, The Light Group and LORE Group have opened in the former Mirabelle space—you'll feel like you've stepped into a sleek and chic lounge instead of a restaurant. The 4500 square foot indoor-outdoor dining room and lounge will be clad is dimly lit, the metallic gold foiling on the ceiling complementing the ethereal glow created by the iron finishes on surrounding walls and deco floor tiles with warm wood insets.
Back is the man behind responsible for Yellowtail's exquisitely presented family-style fare. You'll find must-try items like Back's signature tuna pizza with micro shiso and truffle oil, warm plates like filet mignon toban with truffled black pepper sauce and the phenomenal broiled Atlantic black cod.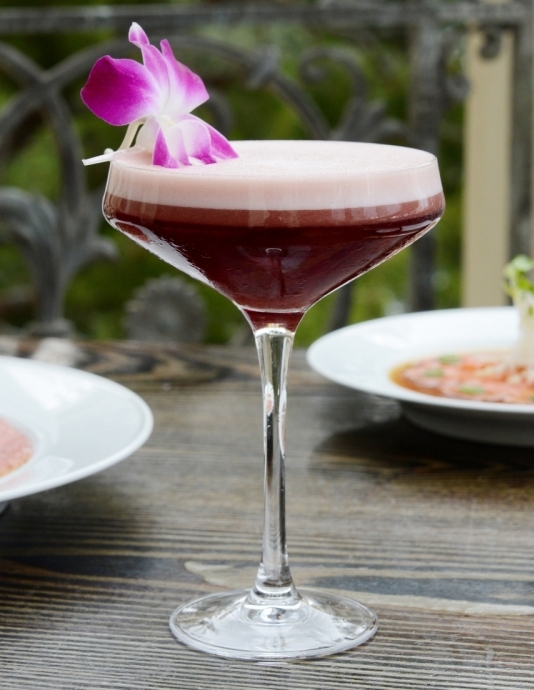 Photo Credit: The Light Group
You'll also find a variety of rolls here, which range from the obligatory spicy tuna and California rolls to fun creations like "High Steaks"—filet mignon, A-1 sauce and shrimp tempura—and the Happa, Cajun spiced albacore with spicy ponzu aioli. There are also five entree options, like braised kobe beef short ribs and Scottish salmon, but our recommendation is to order more of smaller plates: sharing is caring, after all.
In our eyes, no meal is complete without drinks and dessert. For those with a sweet tooth, the strawberry mint tea time hit just the right spot with its Okinawan sweet potato sponge and black currant gelato; the vanilla white chocolate cherry mousse with spice crumble, Isomalt coral and pistachio gelato was also a standout.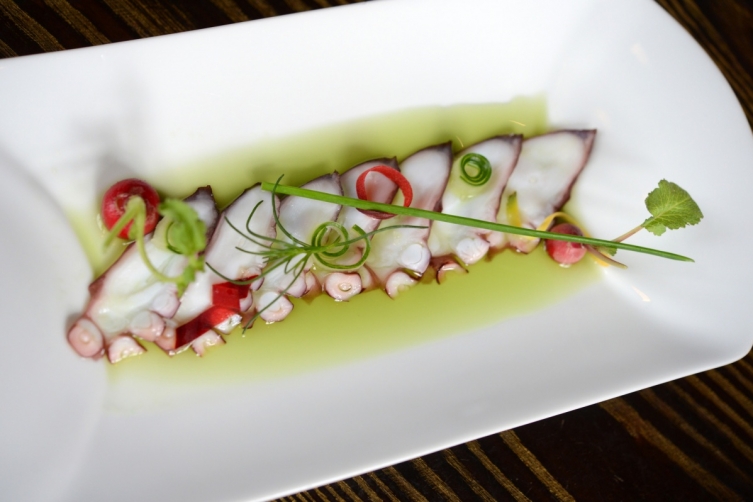 Photo Credit: The Light Group
You'll definitely want to work your way through the lengthy cocktail list (especially if you have a driver) thanks to libations like the Sunset Boulevard—50 Bleu vodka, blood orange purée and yuzu—the AB Pimm's Royale made with Pimm's, sparkling sake and ginger beer—and awesome dessert sakes like the Bonazai Bunny (our favorite!), a sparkling sake made with Japanese blueberries.
We didn't stay past dinnertime, but given that this trendy spot is open until 2 a.m., we have a feeling that the magic is happening at Yellowtail Sunset, like Lionel Richie says, all.night.long.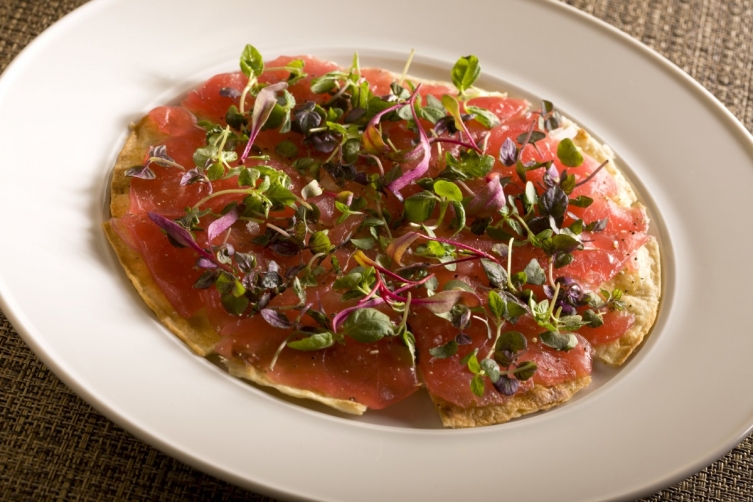 Photo Credit: The Light Group
Photo Credit: The Light Group