You may not make it to London (or even want to) to enjoy the Glamburger, the world's most expensive burger. Served at Honky Tonky, a posh Chelsea restaurant, this £1,100 burger is made from Kobe Wagyu beef, New Zealand venison, smoked Himalayan salt, Canadian lobster poached in Iranian saffron, maple syrup coated bacon, Beluga caviar, and a hickory smoked duck egg intricately covered in edible gold leaf. This may be a lot to stomach. But the best burgers in NYC don't even come close. But they still cost a pretty penny.
Le Burger Extravagant, Serendipity 3, $295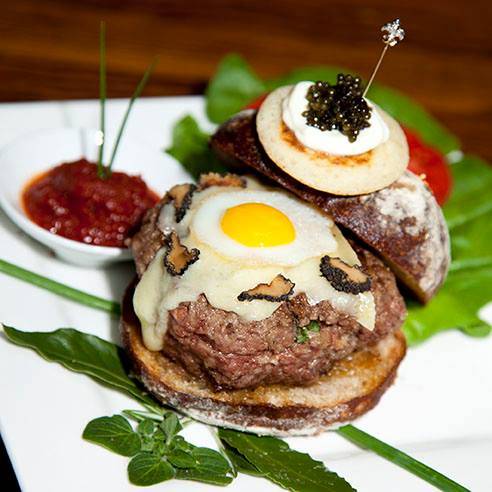 Perhaps the best way to get a reservation at the iconic Serendipity is to reserve a tasting of their $1000 Golden Opulence Sundae, but why not start out with their hugely indulgent burger? Made from Wagyu beef infused with 10-herb white truffle butter, Salish Alderwood smoked Pacific sea salt, hand-formed 18-month cave-aged cheddar cheese, shaved black truffles, fried quail egg and served on a white truffle-buttered Campagna roll with blini, crème fraiche,  farm-raised Kaluga caviar from Quzhou, China and assembled with a a solid gold 'Fleur de Lis' toothpick encrusted with diamonds, it's hard to deny this burger is anything but extravagant.
B&B Indulgence Burger, Beer & Buns, $250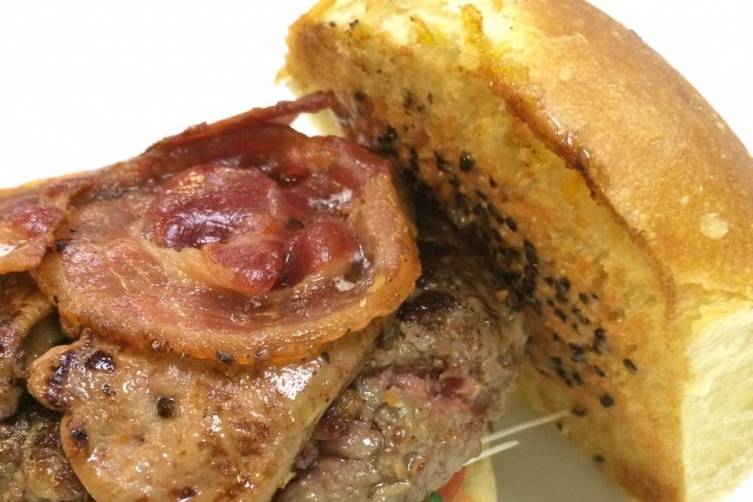 You're going to need a pretty opulent beer to chase down this burger! Pre-order a day in advance to enjoy Kobe beef with foie gras sauteed in Sauternes, fresh truffles, and Beluga caviar served on a homemade artisanal bun. Choose from homemade sauces like Korean BBQ or soy ginger, and if you think you can handle it, go for a side of lobster mac and cheese.
DB Royale Double Truffle Burger, DB Bistro Moderne, $140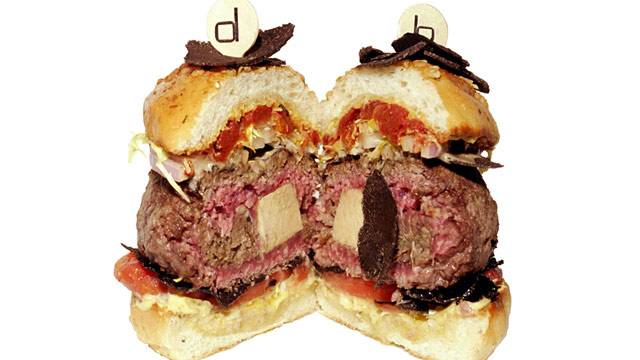 Leave it to chef Daniel Boulud to create one of New York's most luxurious burgers. Available seasonally- during black truffle season December through March- since 2007, this riff on the classic DB Royale ($35) is made with red wine-braised short ribs, foie gras, a heavy layer of black truffles on a  toasted parmesan and poppy seed bun. Top with fresh horseradish and tomato confit for an extra layer of flavor.
20 oz Kobe Burger, Old Homestead Steakhouse, $43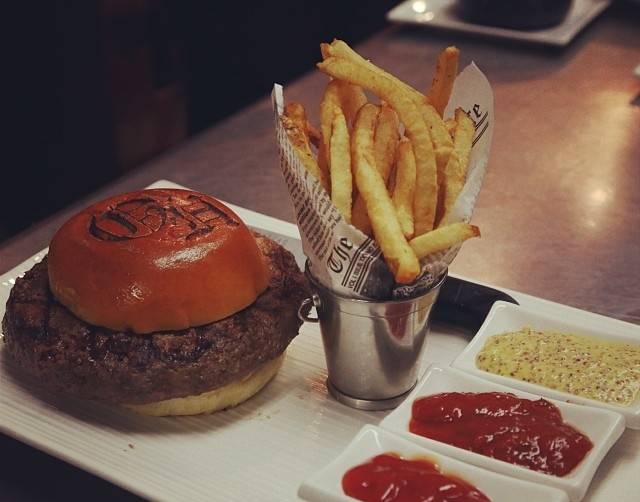 12 oz of Japanese Kobe Beef as a steak runs at $350 here, but as a burger, you're in for a bargain– perhaps ask if the steak can be served on a bun? This huge patty is served with chipotle ketchup and stone-ground mustard, bringing a level of simple perfection that can only happen with ingredients this delicious.