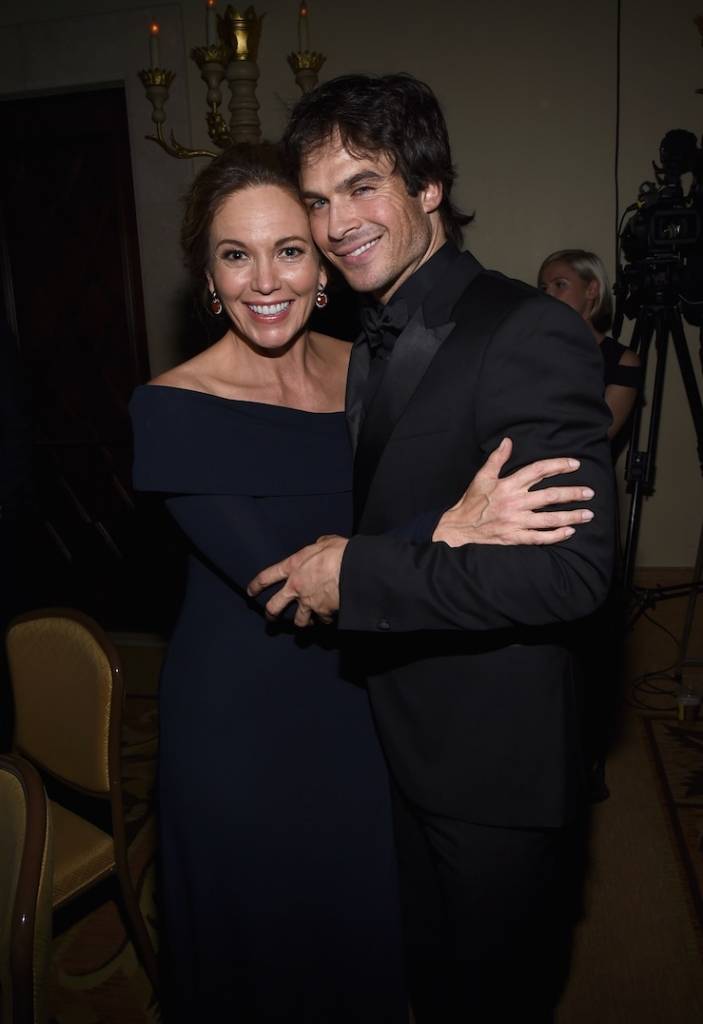 Photo Credit: Wireimage for Heifer InternationalHollywood took a charitable turn as celebrities and philanthropists came together at the Beyond Hunger: "A Place at the Table" Gala at the Montage Beverly Hills.
Oscar nominee Diane Lane, actor and UN Goodwill Ambassador Ian Somerhalder, renowned photographer Annie Griffiths, acclaimed chef and restaurateur Tom Colicchio and award-winning screenwriter and director Lori Silverbush were honored at the event.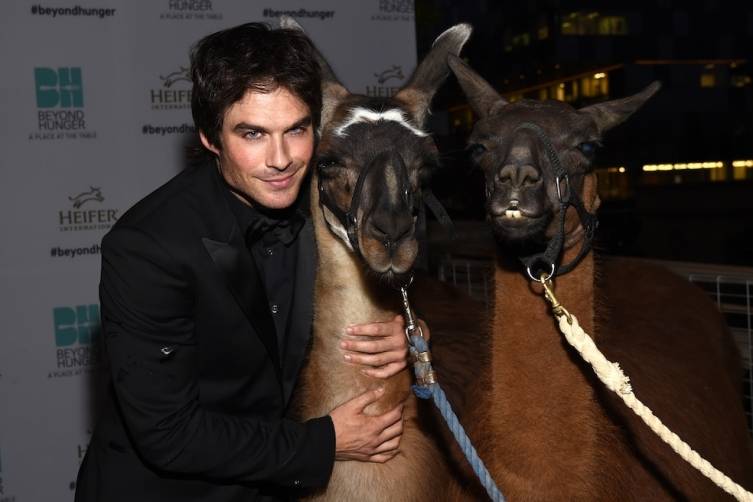 The aforementioned honorees were presented with the Noble Globe Award, given to supporters of Heifer International who act as citizens of the world, seeking to bring dignity and hope to those mired in hunger, environmental degradation and poverty.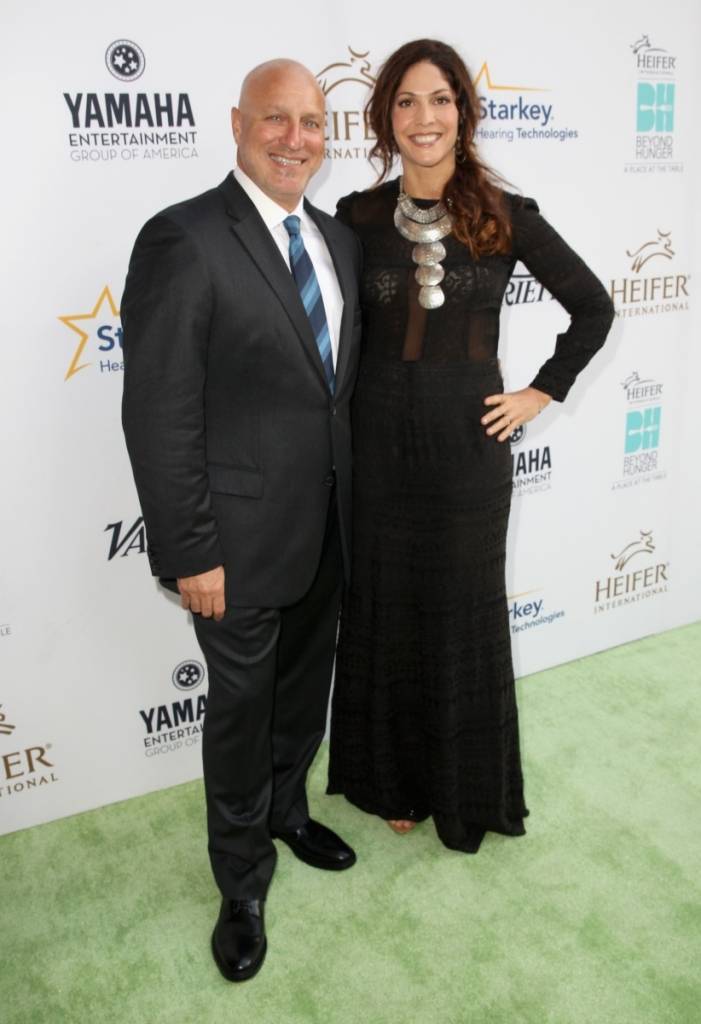 Photo Credit: Wireimage for Heifer International
Attending in support of Heifer International and the night's honorees, guests included Somerhalder's girlfriend, Nikki Reed, as well as Hailee Steinfeld, Josh Charles, Jon Heder, Ed Asner, Chad Smith (Red Hot Chili Peppers), Nev Schulman ("Catfish"), Taylor Hawkins (Foo Fighters), and more. The evening also featured special performances by Ben Folds and Mikky Ekko as well as assists from live llamas and cows.
Heifer International's mission is to end hunger and poverty while caring for the earth. For 70 years, the organization has provided livestock and environmentally sound agricultural training to improve the lives of those who struggle daily for reliable sources of food and income. Heifer is currently working in more than 30 countries, including the United States, to help families and communities become more self-reliant.
Ed Asner and daughter Liza
Ed Asner and daughter Liza
Photo Credit: Wireimage for Heifer International
Hailee Steinfeld and Ryan Newman
Hailee Steinfeld and Ryan Newman
Photo Credit: Wireimage for Heifer International
Taylor Hawkins and Chad Smith
Taylor Hawkins and Chad Smith
Photo Credit: Wireimage for Heifer International
Photo Credit: Wireimage for Heifer International
Photo Credit: Wireimage for Heifer International
Photo Credit: Wireimage for Heifer International
Photo Credit: Wireimage for Heifer International