Here's a look at what happened on day two of Vegas Uncork'd.
• At Nobu at Caesars Palace, Chef Nobu Matsuhisa hosted an innovative sushi-making seminar fusing classic techniques with unexpected ingredients.  An interactive culinary experience, guests also sampled sake and learned what it takes to make an all-star bowl of handmade ramen.
• Over at the Venetian, Chef Thomas Keller curated a special lunch at Michelin-starred Bouchon. The exclusive afternoon of gourmet dishes and drinks included house-made pâté, fresh and smoked salmon rillettes served with toasted croutons and a choice of sautéed Scottish salmon and braised kale or red wine braised beef cheeks with French round carrots, Tokyo turnips, pearl onions and egg noodles.
• Chef Michael Mina hosted an outdoor pig roast and beer garden spectacular complete with live music at the Grand Pool at MGM Grand. Along with favorites from Michael Mina's PUB 1842, party-goers sampled succulent whole roasted pig, barbecue classics, and a bevy of ice-cold beers.
• Libation fans learned to pour like a pro with master bartender and mixology expert Craig Schoettler at ARIA's Deuce Lounge. Attendees broke into teams to test their newfound knowledge and competed against fellow participants to see who could shake up the best cocktail. The winning team's cocktail will be featured on the Deuce Lounge menu.
• The Cake Boss himself entertained guests during a live baking demonstration at Buddy V's Ristorante at Venetian. Chef Buddy Valastro shared his baking tips as attendees enjoyed free-flowing Prosecco and a sampling of savory dishes and sweet treats like Grandma's meatballs and cannolis.
• Picasso at Bellagio hosted a dynamic pairing of fine works of art and an array of wine varietals. Guests enjoyed light bites while taking in this high-culture pairing from Master Sommelier Jason Smith and Bellagio Gallery of Fine Art Executive Director Tarissa Tiberti.
• Attendees' senses took a trip to Sicily, Italy during a Stemmari winery seminar at Palazzo Hospitality Parlor. Wine lovers sipped on the approachable, enjoyable, yet intense Sicilian varietals including Baci Vivaci, Dalila and Nero d'Avola.
• An impressive event for the taste buds, Caesars Palace's Garden of the Gods Pool Oasis hosted The Grand Tasting. More than 50 award-winning chefs took part in the event including Jean-George Vongerichten, Michael Mina, Pierre Gagnaire, Shawn McClain, Jason Smith, Royden Ellamar, Sirio Maccioni, Masaharu Morimoto, Todd English, Alain Ducasse, Laurent Tourondel, Gordon Ramsay, Giada De Laurentiis, Guy Savoy, Francois Payard, Kerry Simon, Frank Pellegrino Jr., Greg Sherry, Nobu Matsuhisa, Mary Sue Milliken, Susan Feniger, Steve Benjamin, Claude Le-Tohic, Buddy Valastro, Justin Quek, Olivier Dubreuil, Tetsuya Wakuda and more. Gordon Ramsay, Giada De Laurentiis and Joël Robuchon were spotted snapping pictures with delighted guests.
• Guests kept the cheer going at The Grand Tasting after party at Caesars Palace's brand-new champagne club, Fizz Lounge. Attendees joined favorite celebrity chefs of Vegas Uncork'd and the editors of Bon Appétit to sip on sparkling champagne cocktails and to revel in the venue's $1.2 million art collection owned by Elton John and his partner.
Click on the photos below to enlarge.
Like Haute Living Las Vegas? Join our Facebook page or follow us on Twitter. Want Haute Living Las Vegas delivered to your in box once a week? Sign up for our newsletter.
Grand Tasting At Vegas Uncork'd By Bon Appetit
Grand Tasting At Vegas Uncork'd By Bon Appetit
Grand Tasting At Vegas Uncork'd By Bon Appetit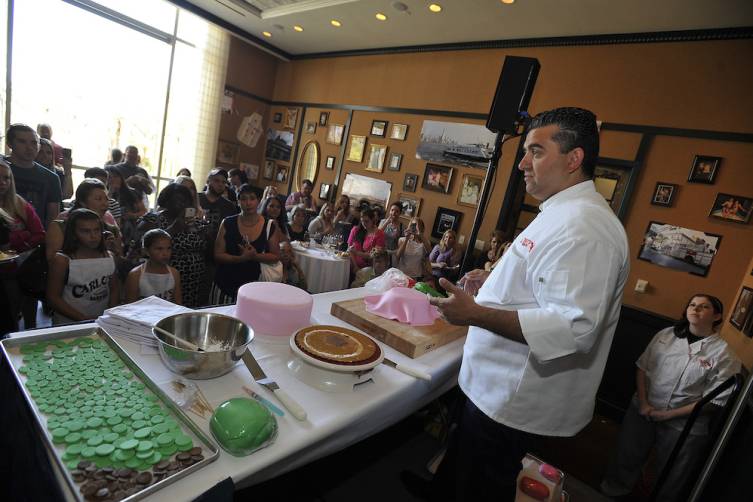 Cake Boss, Buddy Valastro, interacts with fans during Baking with the Boss (credit Isaac Brekken for Bon Appetit)
Chef Nobu Matsuhisa (credit Isaac Brekken for Bon Appetit)
Christina Wilson at The Grand Tasting (credit Ethan Miller for Bon Appetit)
Grand Tasting At Vegas Uncork'd By Bon Appetit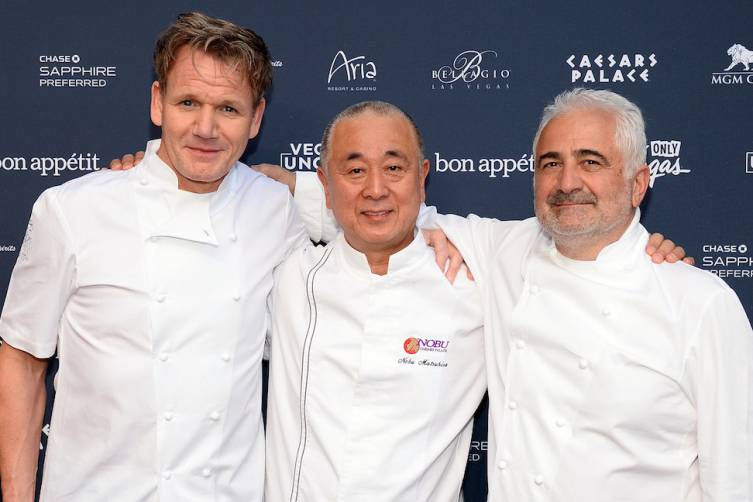 Grand Tasting At Vegas Uncork'd By Bon Appetit
Grand Tasting At Vegas Uncork'd By Bon Appetit
Grand Tasting At Vegas Uncork'd By Bon Appetit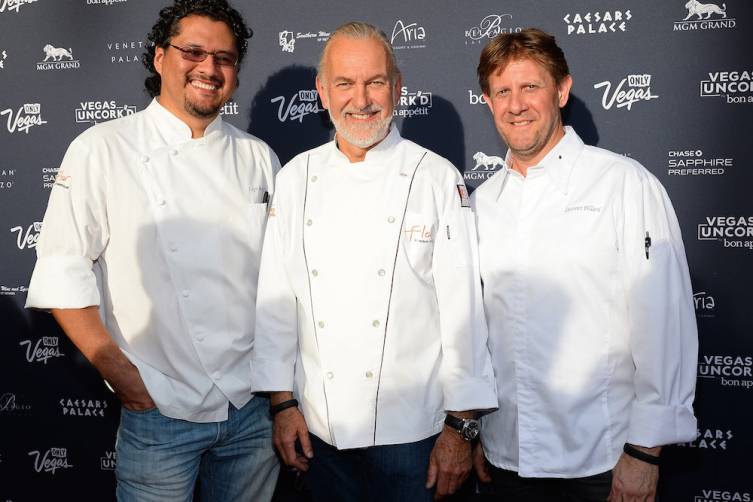 Grand Tasting At Vegas Uncork'd By Bon Appetit
Grand Tasting At Vegas Uncork'd By Bon Appetit
Grand Tasting At Vegas Uncork'd By Bon Appetit
Grand Tasting At Vegas Uncork'd By Bon Appetit
Grand Tasting At Vegas Uncork'd By Bon Appetit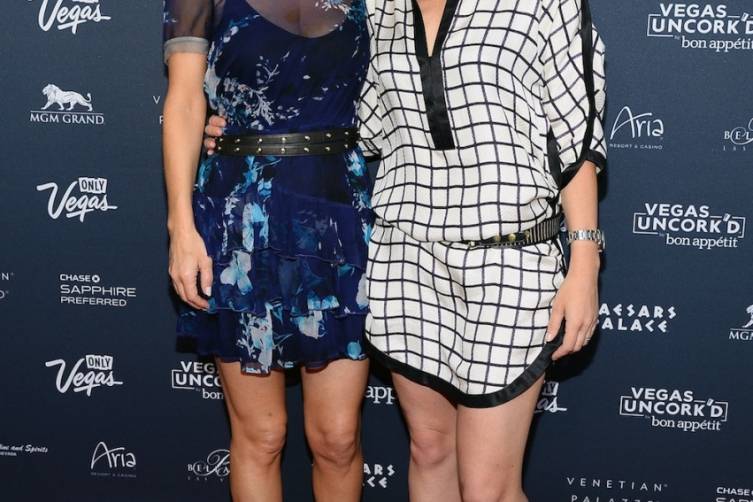 Giada De Laurentiis and Pamela Drucker Mann at The Grand Tasting Red Carpet (credit Ethan Miller for Bon Appetit)
Giada De Laurentiis at The Grand Tasting (credit Ethan Miller for Bon Appetit)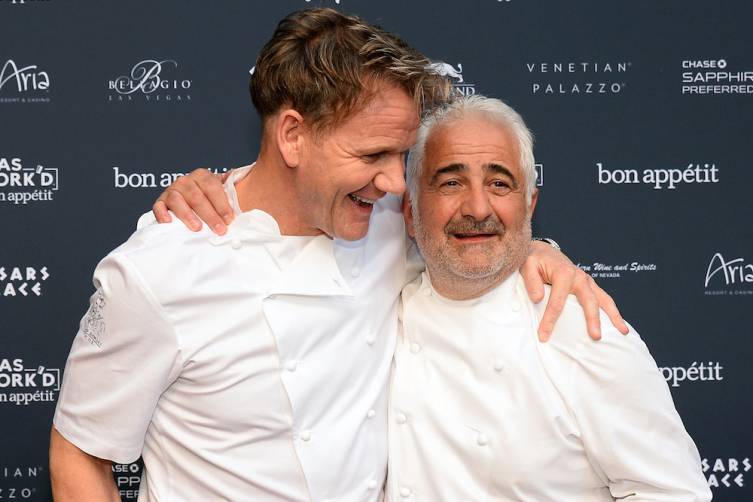 Grand Tasting At Vegas Uncork'd By Bon Appetit
Gordon Ramsay at The Grand Tasting (credit Ethan Miller for Bon Appetit)
Grand Tasting At Vegas Uncork'd By Bon Appetit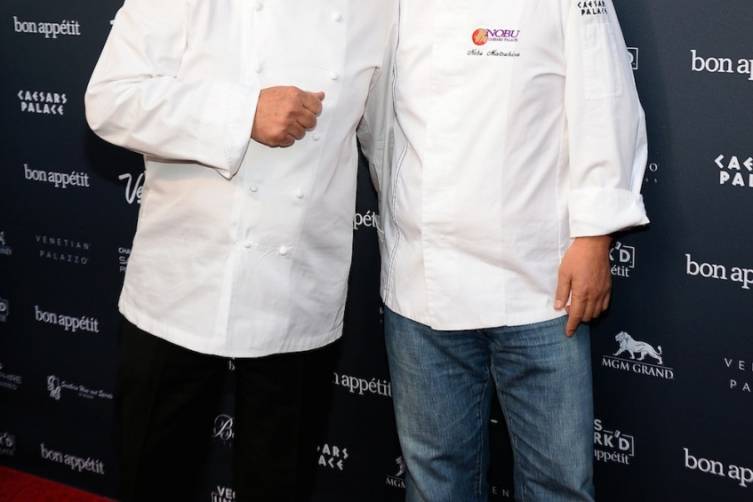 Guy Savoy and Nobu Matsuhisa at The Grand Tasting Red Carpet (credit Ethan Miller for Bon Appetit)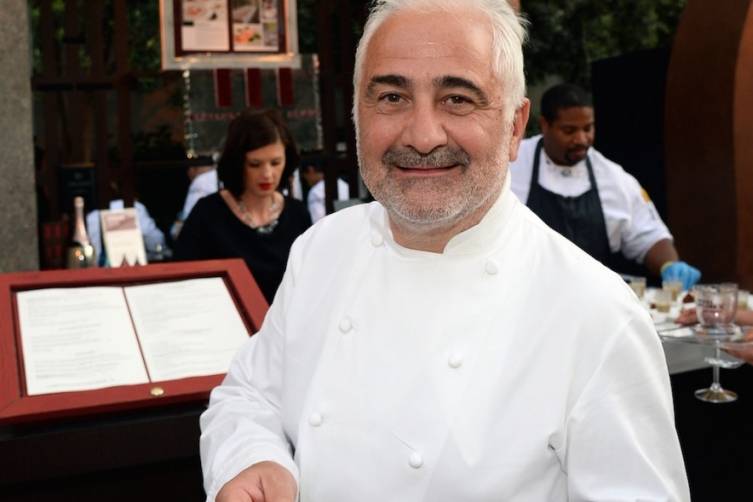 Guy Savoy at The Grand Tasting (credit Ethan Miller for Bon Appetit)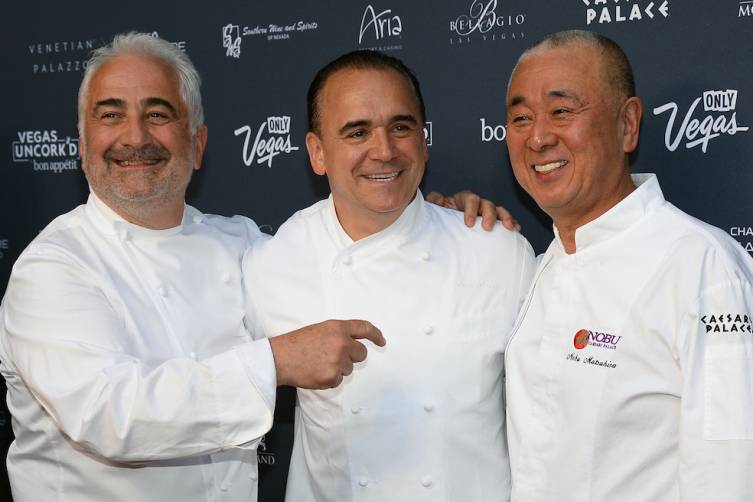 Grand Tasting At Vegas Uncork'd By Bon Appetit
Grand Tasting At Vegas Uncork'd By Bon Appetit
Jean-Georges Vongerichten at The Grand Tasting (credit Ethan Miller for Bon Appetit)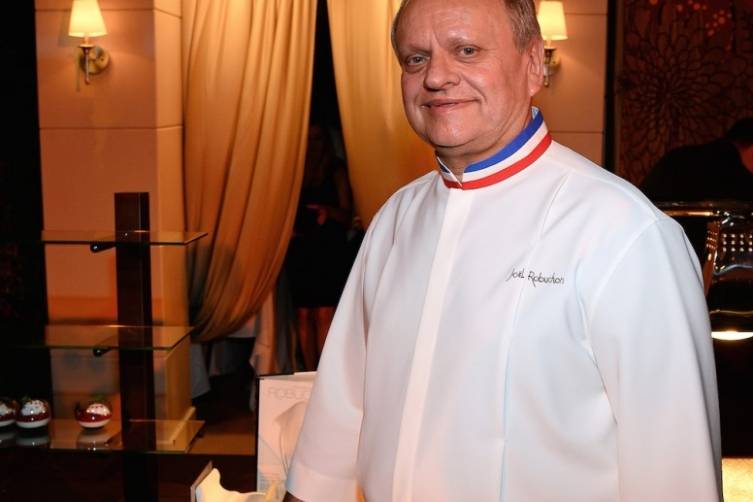 Joel Robuchon at The Grand Tasting (credit Ethan Miller for Bon Appetit)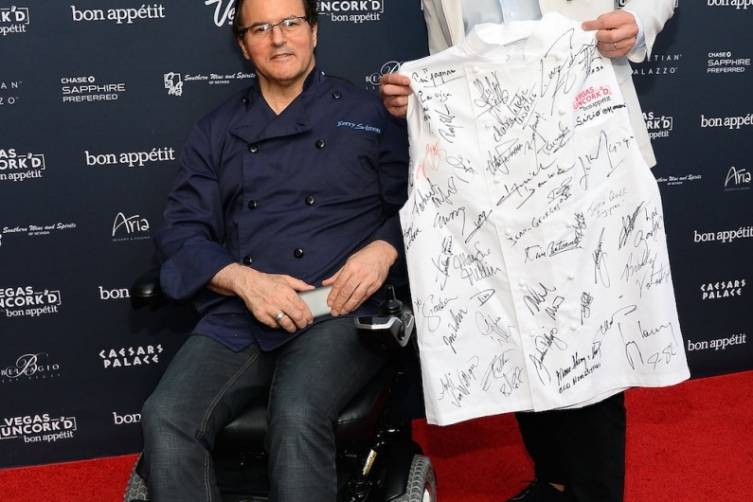 Kerry Simon and Bon Appetit Editor in Chief Adam Rapoport with signed chef's coat that will be auctioned off to benefit Keep Memory Alive (credit Ethan Miller for Bon Appetit)
Grand Tasting At Vegas Uncork'd By Bon Appetit
Masa Takayam at The Grand Tasting (credit Ethan Miller for Bon Appetit)
Grand Tasting At Vegas Uncork'd By Bon Appetit
Grand Tasting At Vegas Uncork'd By Bon Appetit
Michael Mina watches over meat preparation at the Pig Roast and Beer Garden at MGM Grand (credit Isaac Brekken for Bon Appetit)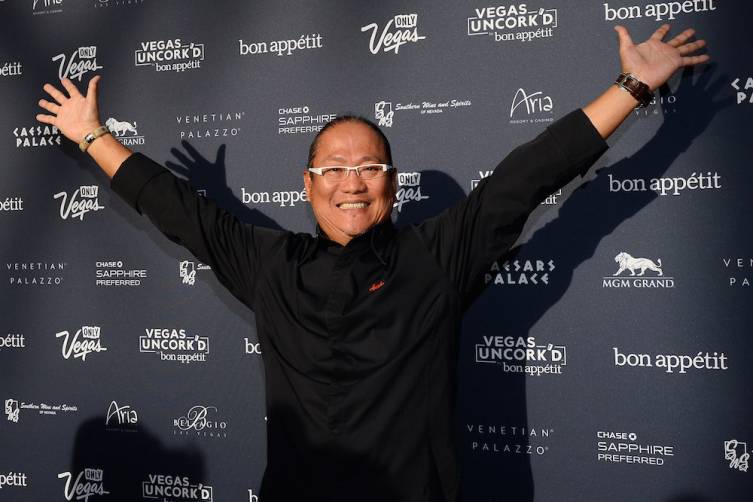 Grand Tasting At Vegas Uncork'd By Bon Appetit
Pamela Drucker Mann, Adam Rapoport, Cathy Tull at The Grand Tasting Red Carpet (credit Ethan Miller for Bon Appetit)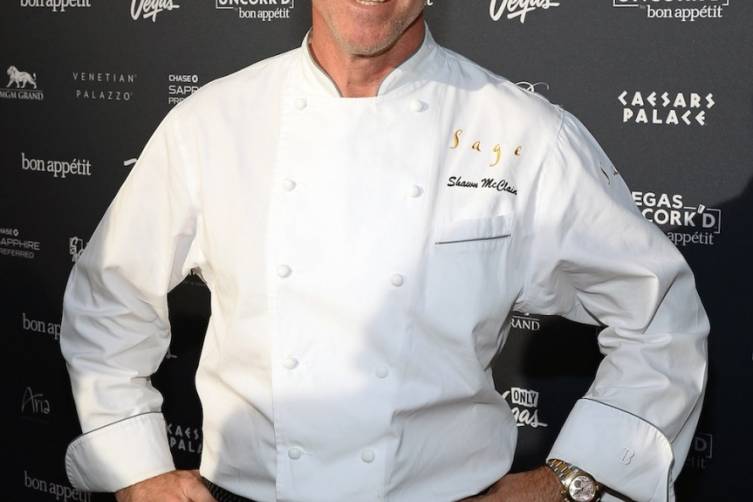 Shawn McClain at The Grand Tasting Red Carpet (credit Ethan Miller for Bon Appetit)
Sommelier Jason Smith waits to give remarks at Bellagio Gallery of Fine Art (credit Isaac Brekken for Bon Appetit)
Thomas Keller gives remarks during At the Table with Thomas Keller at Bouchon (credit Isaac Brekken for Bon Appetit)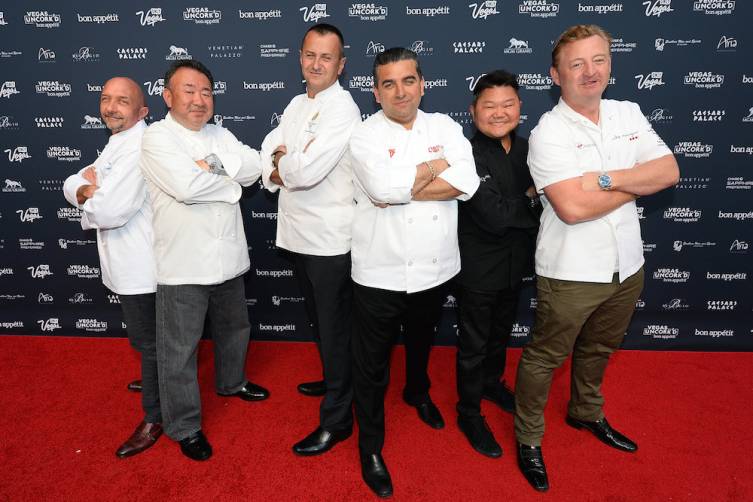 Grand Tasting At Vegas Uncork'd By Bon Appetit