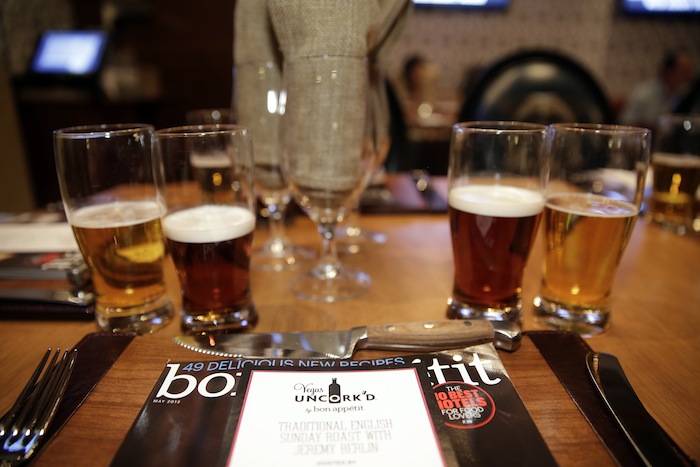 Vegas Uncork'd came to a close on Sunday. On Mother's Day, guests attending miX were treated to a gourmet brunch from renowned chef Alain Ducasse and miX executive chef Bruno Riou at Mandalay Bay. Attendees rejoiced with shimmering glasses of sparkling wine and classic cocktails while finishing off the weekend in style with a menu filled with delectable dishes including Lobster and Coconut Gazpacho, Foie Gras and Haricot Vert Salad, Boneless Rib Eye and Herb Butter Roasted Chicken.
Adding to the afternoon of festivities, food enthusiasts joined the Pellegrino family on the porch of Rao's Las Vegas at Caesars Palace for a backyard-style barbecue served with an Italian twist only the Pellegrino family knows how to do. Guests enjoyed endless Italian cocktails and authentic dishes such as Tomato Red Onion Salad with Buffalo Mozzarella, Linguine with Tuna Sauce and Grilled Pork Chops with Cherry Peppers.
As the final hours of Vegas Uncork'd came to an end, culinary aficionados satisfied their weekend of hand-crafted delicacies with a bona fide traditional English Sunday Roast at Gordon Ramsay Pub & Grill at Caesars Palace. Guests enjoyed Roasted Fingerling Potatoes, Seared Scottish Salmon, Minted English Peas and a selection of beer including Carlsberg Lager, John Smith Pale Ale and Strong Bow Cider.
Click on the photos below to enlarge.
Like Haute Living Las Vegas? Join our Facebook page or follow us on Twitter. Want Haute Living Las Vegas delivered to your in box once a week? Sign up for our newsletter.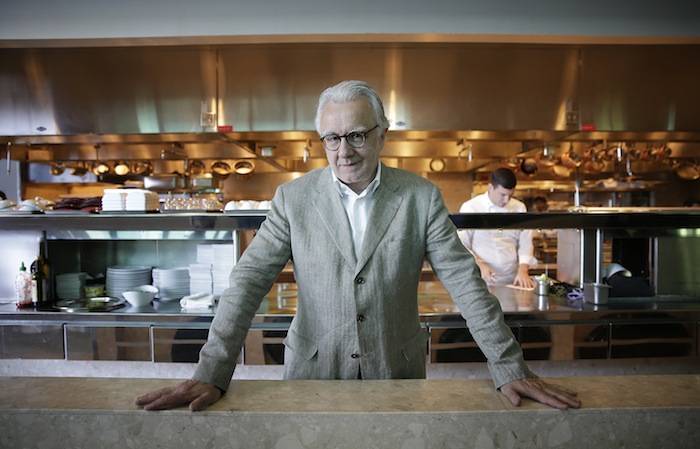 Alain Ducasse at Nature of A Good Party at Vegas Uncork'd_credit Isaac Brekken for Bon Appetit
Alain Ducasse.
Frank Pellegrino Jr. at Rao's On The Grill at Vegas Uncork'd_credit Isaac Brekken for Bon Appetit
Frank Pellegrino Jr.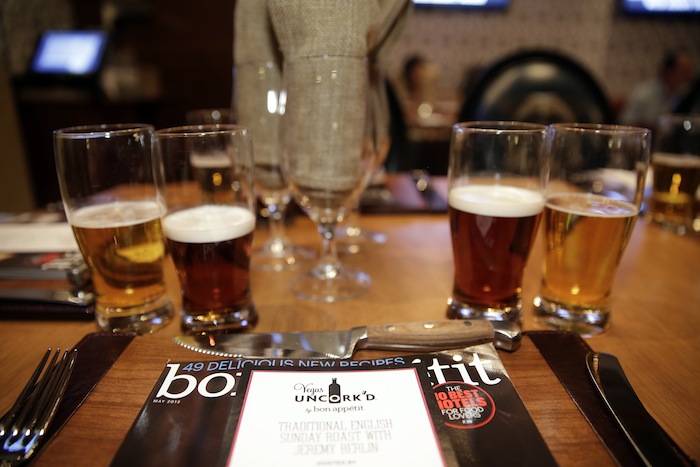 Sunday Roast at Vegas Uncork'd_credit Isaac Brekken by Bon Appetit
Sunday Roast at Gordon Ramsay Pub & Grill. Photo: Isaac Brekken