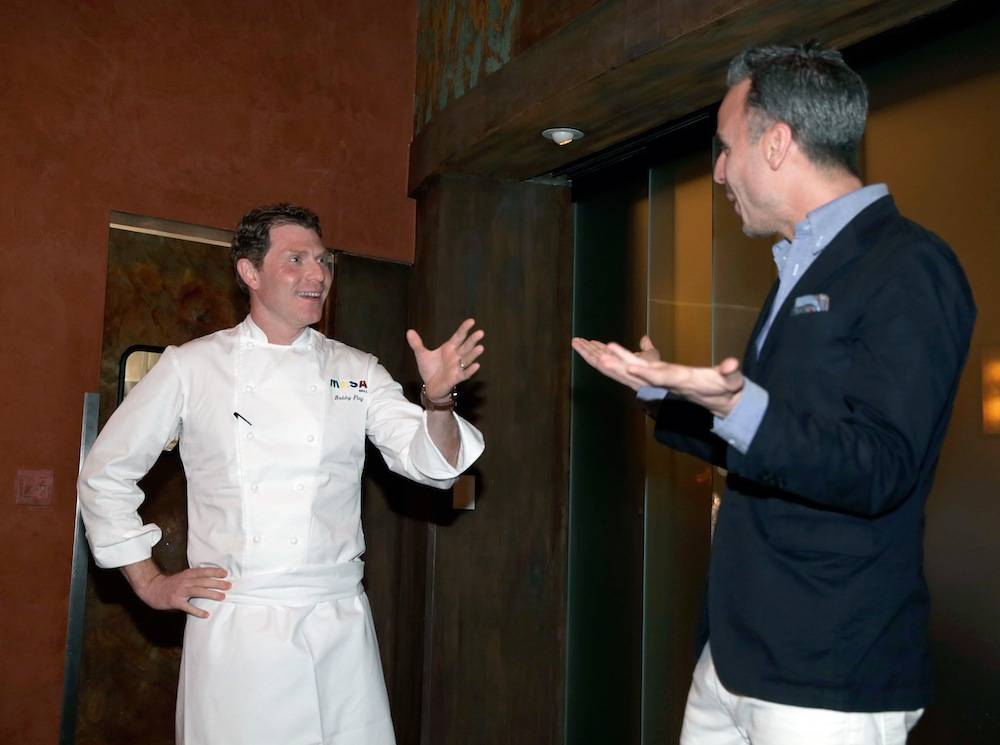 The seventh annual Vegas Uncork'd kicked off this weekend in front of MGM Grand's infamous bronze lion statue, where 40 chefs from Bellagio, Caesars Palace, Mandalay Bay and MGM Grand gathered to mark the official beginning of festivities. After each chef was presented with a customized, hand-painted magnum of Mionetto Prosecco, attention turned to Michael Mina. He was filled with excitement as he sabered a bottle of bubbly while Joel Robuchon applauded with approval. There were rounds of cheers from both chefs and spectators as the sparkling wine exploded out.
Later in the evening, Caesars Palace hosted a series of Master Series Dinners with Guy Savoy, Bobby Flay, François Payard, the Pellegrino Family, Gordon Ramsay, Thomas Buckley and Michel Richard dishing out signature dishes at the same time to a crowd of hungry diners.
• Internationally renowned chef and restaurateur Guy Savoy welcomed guests to his Caesars Palace restaurant for a multi-course meal at Dinnertime Decadence with Guy Savoy. In less than a year after opening, Savoy's first restaurant received a coveted Michelin Star. Guests at the dinner enjoyed Lobster, Jumbo Lump Crab and Beets in Cold Steam, Artichoke and Black Truffle Soup and Roasted Duck, Pea Puree, Morels and Canon of Carrot.
• Over at Mesa Grill, Bobby Flay ignited taste buds with his signature Southwestern cooking at Spice Market with Bobby Flay. The chef's main goal was to bring an "explosion of flavor" promising guests' "taste buds will not be asleep!" The zesty line-up of dishes included Blue Crab and Green Chile Tamale with Roasted Corn Sauce, Crispy Squash Blossoms, BBQ Duck and American Bison Short Ribs, Peanut-Smoked Chile Mole, Asparagus, Fava Beans and Cotija.
• François Payard did not disappoint with his French fare at the Master Series Dinner: Vive La France with François Payard. From excellent food to the top of the line wine selection, Payard had his guests in awe of the exceptional cuisine including Chilled Seafood Cocktail, Atlantic Diver Scallops, Kitchen Sink Salad and Chocolate Cake.
• Everyone enjoyed a glass of prosecco upon their entrance on the outside patio of Central as they waited in anticipation for the night's delectable six-course meal by Michel Richard at It Takes Two. With an intimate setting filled with laughter and pleasant conversations, guests enjoyed an appetizing selection of hand-crafted courses including Yellowtail Carpaccio, Red Snapper and Roasted Veal Chop.
• At Nobu, Executive Chef Thomas Buckley joined the epicurean fun in with Crossing Continents. The chef and his team wowed food lovers at the Master Series Dinner with Yellowtail Jalapeno, Black Cod Miso, New Style Sashimi Salad and Assorted Sushi.
• Gordon Ramsay prepared perfection at his self-titled Master Series Dinner. The charming chef chatted with guests while they took delight in Chilled Fennel Soup, Chilled Shrimp, Pan-Seared Diver Scallops, Braised Artichokes and Grilled Rack of Lamb with Olive-Crusted Potatoes and Baby Zucchini at Gordon Ramsay Pub & Grill. The chef served his signature Sticky Toffee Pudding for Dessert paired with Melville Fruit Beer to everyone's delight.
• The Pellegrino Family hosted a multi-course Italian feast at their famed Rao's Italian Restaurant. Frankie Pellegrino Sr. exclaimed "Vegas Uncork'd is an incredible event. It has been a distinct honor to be a part of it for the last seven years." Guests enjoyed the family's southern Neopolitan dishes served family-style while Frank Pellegrino Jr. floated from table to table, ensuring that his guests enjoyed the true Italian experience. Dishes included Insalata Caprese, Roasted Bone Marrow, Seared Halibut and Espresso-Spiced Venison Loin.
Following the Master Series Dinners, chefs and guests headed to Hakkasan Las Vegas Night Club at MGM Grand for the ultimate Vegas Uncork'd Kickoff Party. Michelin-Starred Chef Ho served bites and signature libations. Spotted in the crowd was Border Grill's Chef Mary Sue Milliken joking with Executive Chef Mike Minor. Chef Bobby Flay of Mesa Grill enjoyed the new restaurant. Chefs Gordon Ramsay, Masaharu Morimoto, Rick Moonen, Jason Smith, Joel Robuchon, Francois Payard and Bon Appétit's Adam Rapoport, Pamela Drucker Mann and Andrew Knowlton all attended the celebration.
Click on the photos below to enlarge.
Like Haute Living Las Vegas? Join our Facebook page or follow us on Twitter. Want Haute Living Las Vegas delivered to your in box once a week? Sign up for our newsletter.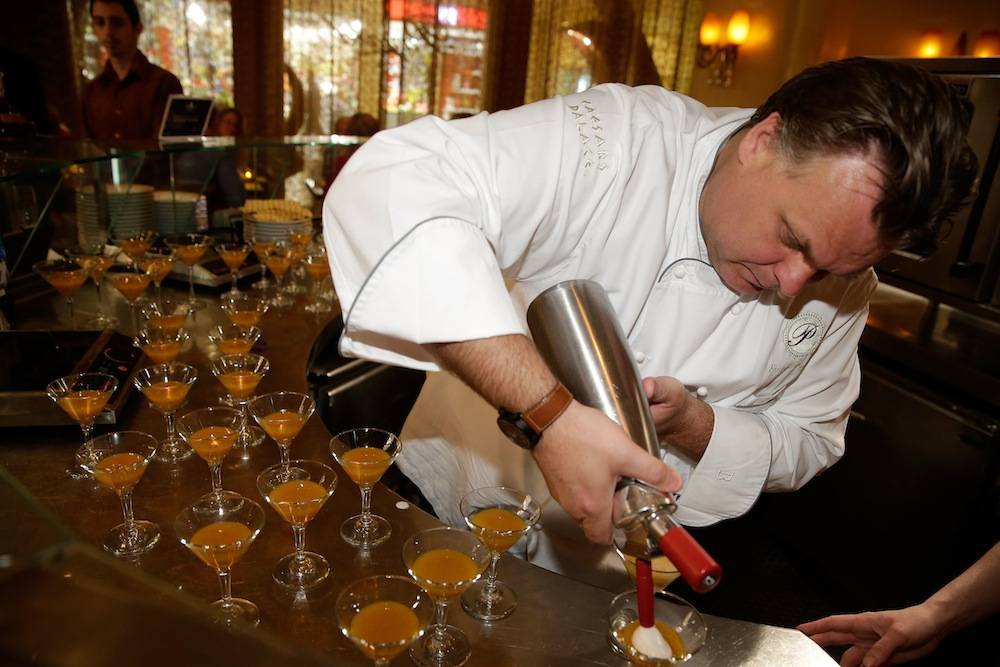 7th Annual Vegas Uncork'd by Bon Appetit
Francois Payard at Master Series Dinner at Vegas Uncork'd. Photo: Isaac Brekken
7th Annual Vegas Uncork'd by Bon Appetit
Frank Pellegrino Jr. at Master Series Dinner at Vegas Uncork'd. Photo: Isaac Brekken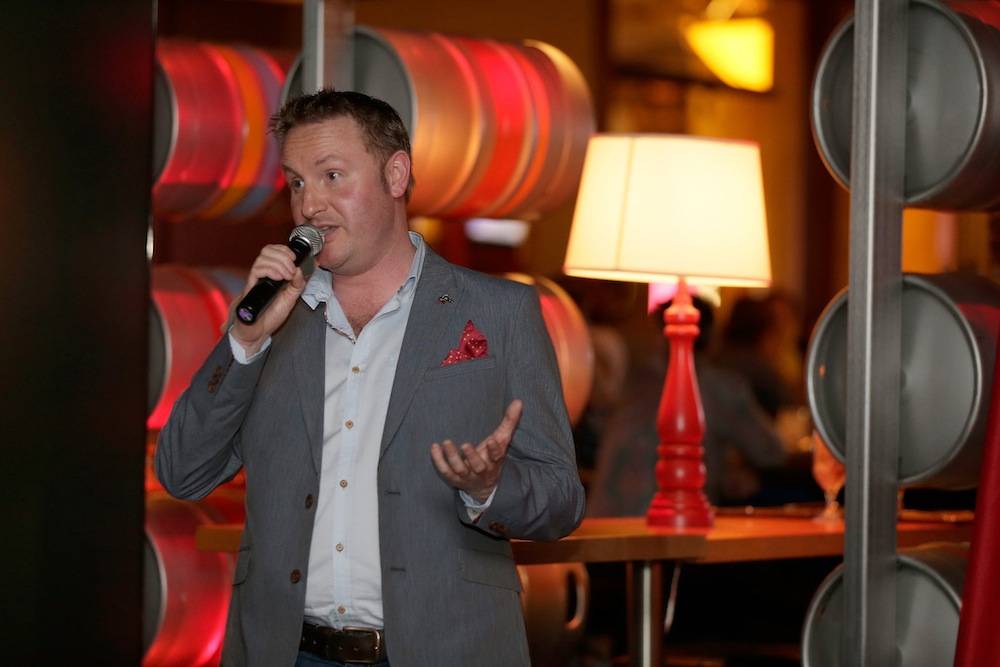 7th Annual Vegas Uncork'd by Bon Appetit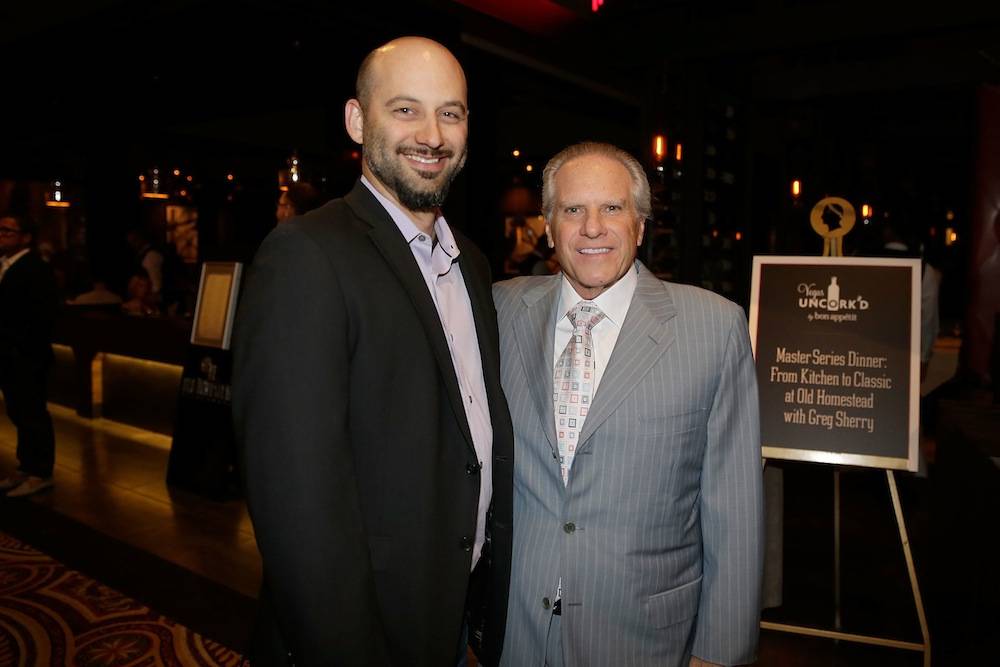 7th Annual Vegas Uncork'd by Bon Appetit
Greg Sherry at Master Series Dinner at Vegas Uncork'd. Photo: Isaac Brekken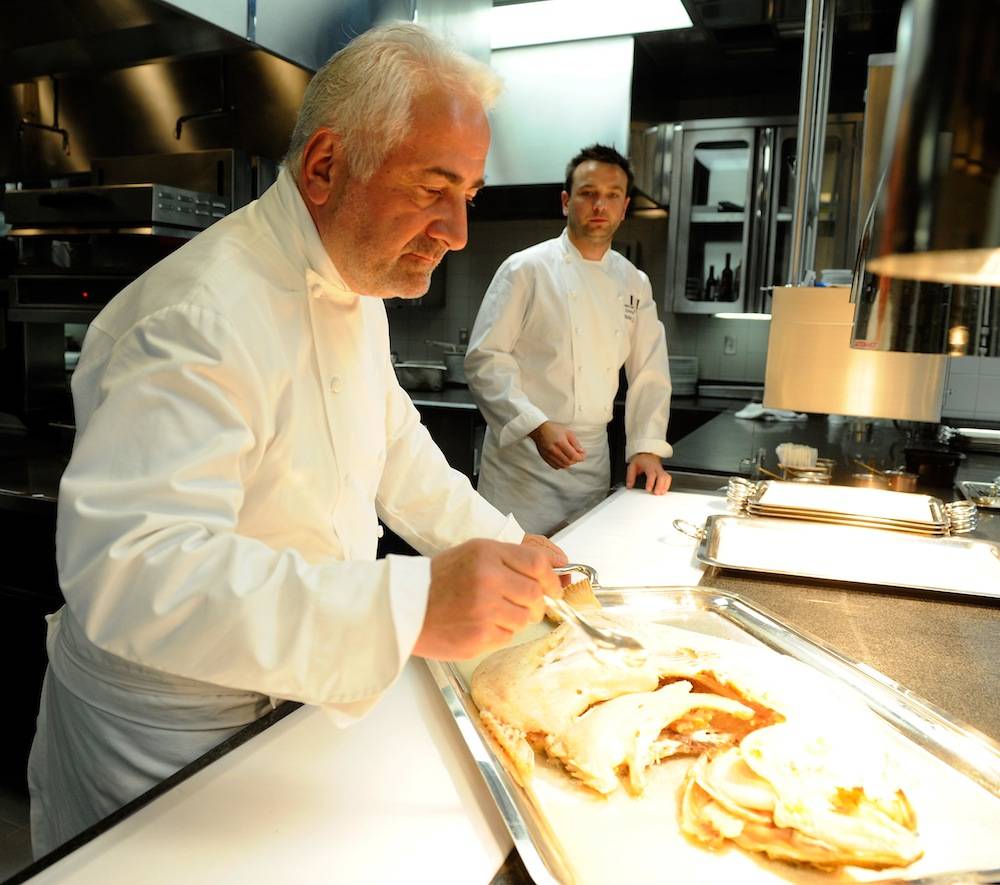 7th Annual Vegas Uncork'd by Bon Appetit
Guy Savoy at Master Series Dinner at Vegas Uncork'd. Photo: Dave Becker/Getty Images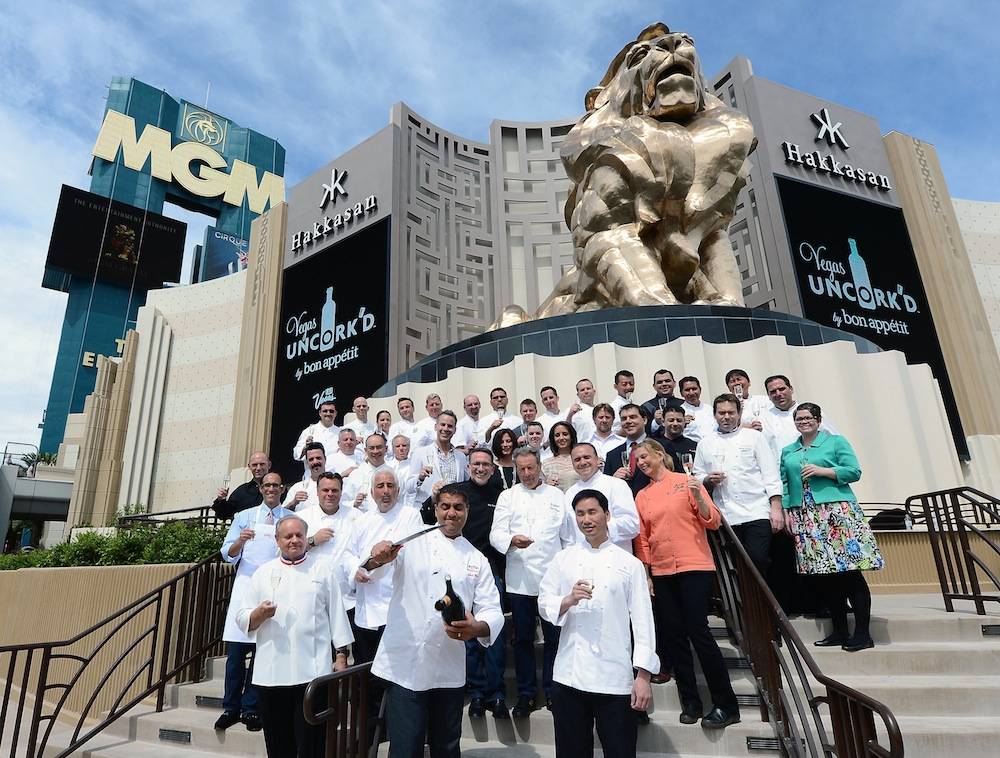 Saber-Off At Vegas Uncork'd By Bon Appetit
MGM Grand chefs (front, L-R) Joel Robuchon, Michael Mina and Ho Chee Boon, mark the beginning of the seventh annual Vegas Uncork'd by Bon Appetit culi…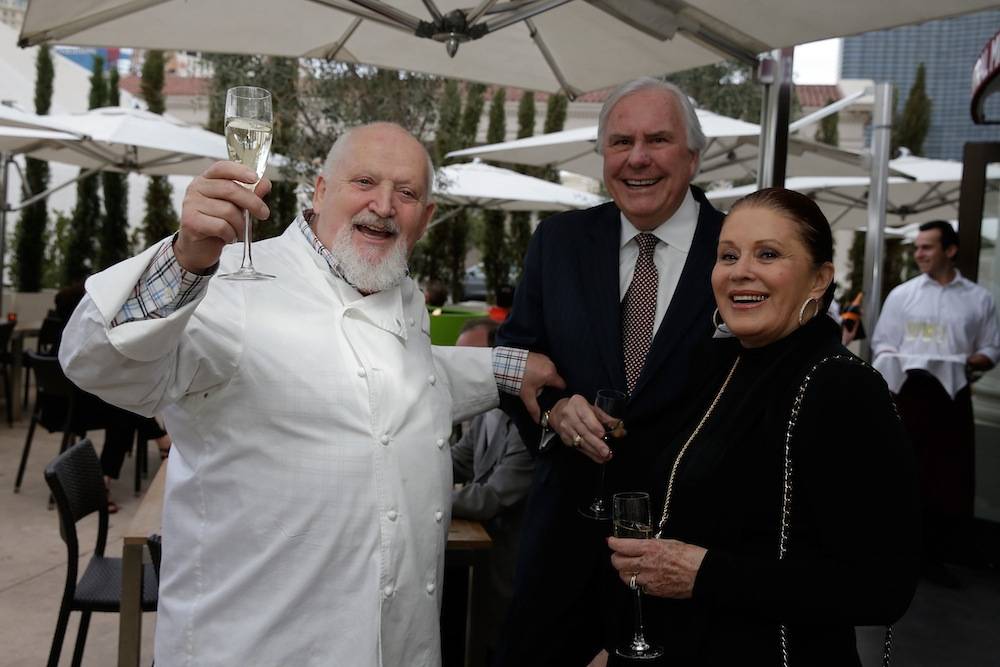 7th Annual Vegas Uncork'd by Bon Appetit
Michel Richard with Guests at Master Series Dinner at Vegas Uncork'd. Photo: Isaac Brekken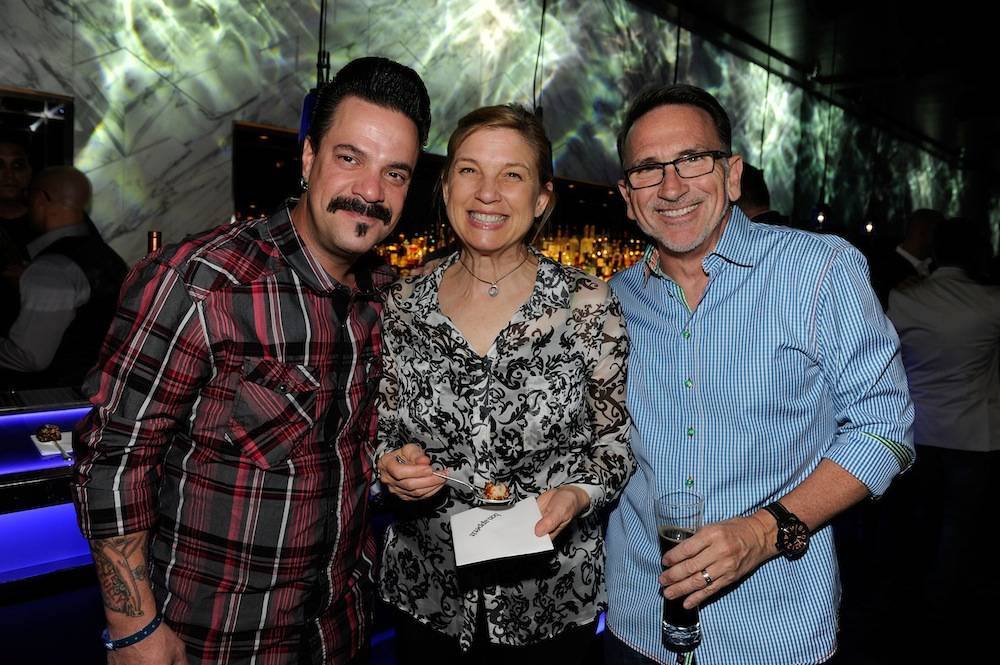 7th Annual Vegas Uncork'd by Bon Appetit
Mike Minor, Mary Sue Milliken and Rick Moonen at Hakkasan Kick-Off Party. Photo: David Becker/Getty Images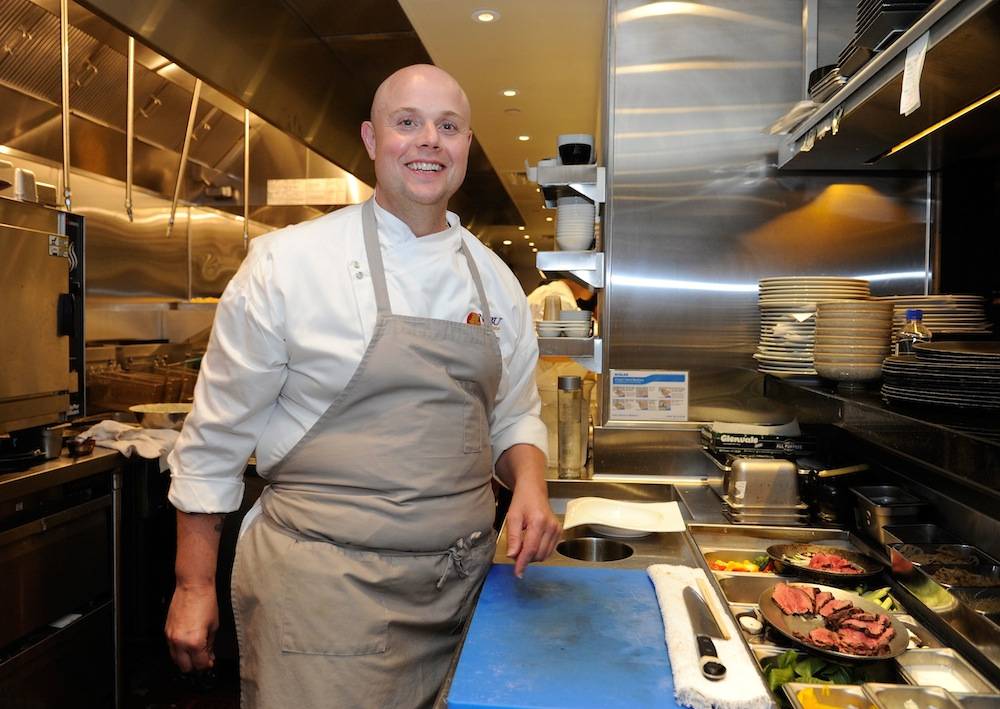 7th Annual Vegas Uncork'd by Bon Appetit
Nobu's Executive Chef Thomas Buckley at Master Series Dinner at Vegas Uncork'd. Photo: David Becker
Subscribe to discover the best kept secrets in your city