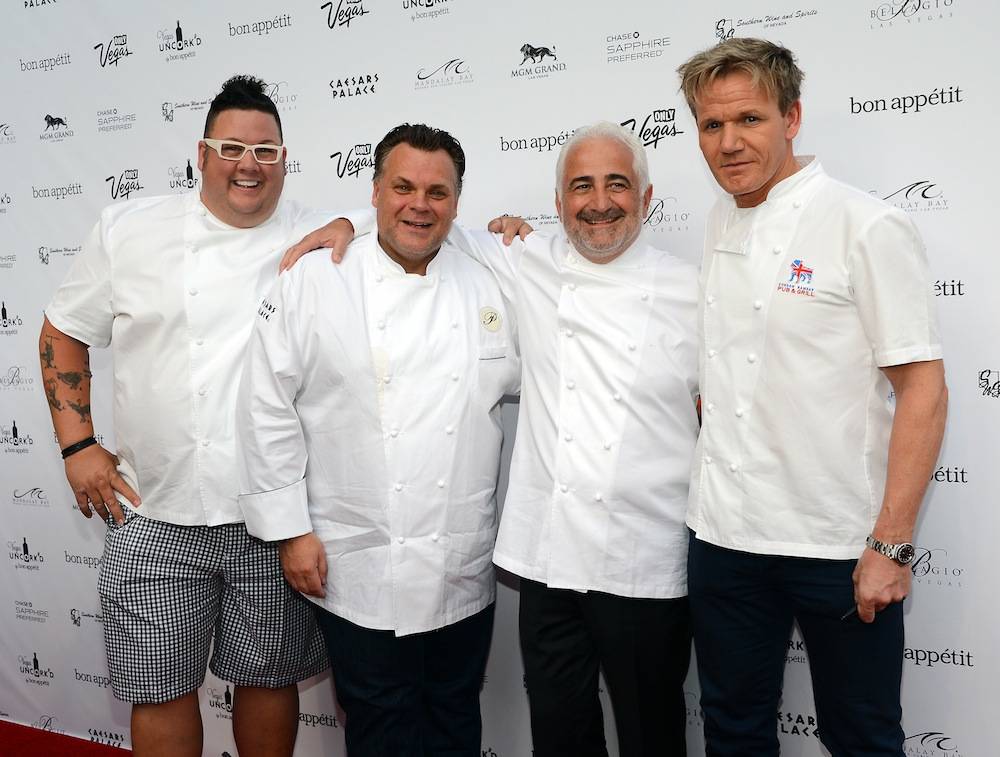 Chef of the century Joel Robuchon kicked off Friday's Vegas Uncork'd events at L'Atelier de Joël Robuchon with his highly anticipated Cooking & Wine Demo at the MGM Grand. His one-of-a-kind cooking demonstration and wine pairings proved to be the perfect lunch crafted by the master of French fare. Guests enjoyed delectable courses including Chilled Light Sweet Pea Cream over a gelee, Soft Boiled Egg and Comte Cheese atop Green Asparagus and Beef Cheeks Braised with Red Miso and Ginger with Spring Vegetables.
At Mandalay Bay, the day continued to heat up with Border Grill's Mary Sue Milliken and executive chef Mike Minor at Three Margarita Lunch. The dynamic duo mixed up Cucumber Cilantro Margaritas, Tamarind Chinchon Margaritas and Pineapple Vanilla Margaritas, complimenting zesty dishes Corn Arepa, Pepita, Flax Seed and Sesame-Crusted Spring Lamb Chop and La Bomba Rice Pudding. They joked with each other and shared helpful hints such as throwing away your pre-ground pepper and salt shakers because "they were probably processed a long time ago and freshly grounded spices will have a different aroma."
Later during the day, Michael Mina hosted 1842 Poolside at MGM Grand, and guests caught a glimpse, and taste, of the menu for his new restaurant PUB 1842. The engaging chef smiled as he shared classic favorites like lobster corn dogs, spring rolls, deviled eggs and mini crab cakes. Mina chatted with guests as they visited the various burger slider stations including salmon, peanut, turkey and classic steak burgers.
Bellagio Chef Roy Ellamar and Ricardo Murcia hosted a satisfying happy hour at Sensi featuring farm-fresh cuisine and fresh cocktails. Ingredients were shook, mixed and muddled from the four quadrants of Sensi: herbs, bitters, sake and citrus, to create divine drinks all guests delighted in. After sampling the delicious drinks and appetizers, guests voted on their favorite. The winning duo was a refreshing Green Sapphire cocktail with cucumber, hand-squeezed lime juice, simple syrup and cucumber sparkling water and Avocado Beignets with black sesame puree, bacon jam and sorrel.
Much more than a pot of tea was served at Tea Time at Aureole Swan Court at Mandalay Bay. Guests enjoyed bite-size desserts from Mandalay Bay pastry chefs, savory snacks from the Aureole team and, of course, sipped the finest freshly brewed gourmet teas. Chef Charlie Palmer directed guests to take a spoon of tea from their delicate cups and slurp to get the maximum flavor. Included in the delectable menu were Lemon Almond Madeleine paired with Organic Pomegranate Gojiberry Green Tea, Walnut Butter Prosciutto Crostini with Organic Citrus Rooibos Tea and Heirloom Tomato Basil Pesto Panini with Organic Chai Spiced Black Tea.
Back at Bellagio, the competition was fierce at Sommeliers vs. Chefs: Go Cork to Knife at Tuscany Kitchen. The crowd cheered as host and Bon Appétit Wine Editor David Lynch introduced each chef, and Master Sommelier Jason Smith helped emcee the exciting event. Mina Group's Wine Director Raj Parr and Chef Michael Mina partook in the fun and had 20 minutes to create courses and wine pairings for guests with "secret" ingredients such as lobster and mushrooms.
The Garden of Gods pool oasis at Caesars Palace was once again transformed into an exceptional epicurean paradise Friday night. Food lovers were delighted to find a star-studded red carpet with chefs from Bellagio, Caesars Palace, Mandalay Bay and MGM Grand such as Joёl Robuchon, Alain Ducasse, Todd English, Francois Payard, Charlie Palmer, Rick Moonen, Mary Sue Milliken, Guy Savoy, Ho Chee Boon, Christina Wilson and Michael Mina upon arrival. On the red carpet, superstar chefs Gordon Ramsay and Bobby Flay met up for a handshake and photos with the Bon Appetit team. As the tasting began, merriment was in the air as chefs and guests mingled and laughed while savoring delectable dishes prepared by more than 50 award-winning chefs and 100 of the best wines from around the world. The cast of The Hangover Part 3, including Heather Graham also stopped by the celebration to try the tasty bites and enjoy the incredible event.
Afterward, guests and chefs moved to Vodka and Caviar Social, the after-party of Grand Tasting at Red Square at Mandalay Bay hosted by chef Brian Massie. Christina Wilson and chef Francois Payard enjoyed upbeat music and tasty bites such as Smoked Salmon Deviled Eggs with American Caviar and Dungeness Crab Deviled Eggs with Salmon Roe. Red Square offered signature libations like Deviled in St. Petersburg with Russian Standard Vodka, Fresh Lemon, Basil Peppercorn Syrup and Bitters and a Build Your Own Martini Station.
Click on the photos below to enlarge.
Like Haute Living Las Vegas? Join our Facebook page or follow us on Twitter. Want Haute Living Las Vegas delivered to your in box once a week? Sign up for our newsletter.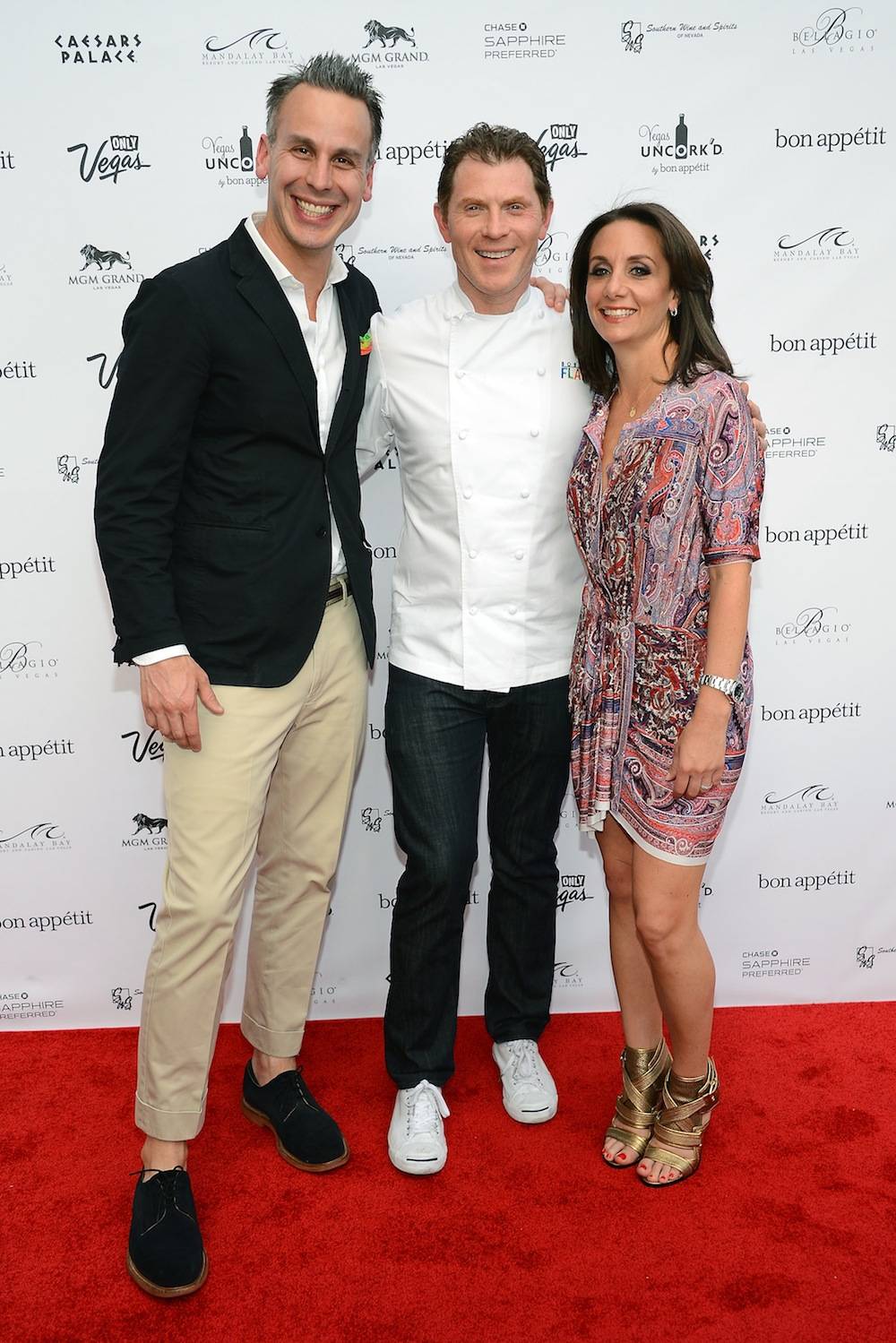 Grand Tasting At Vegas Uncork'd By Bon Appetit
Adam Rapoport, Chef Bobby Flay and Pamela Drucker Mann at Vegas Uncork'd. Photo: Ethan Miller/Getty Images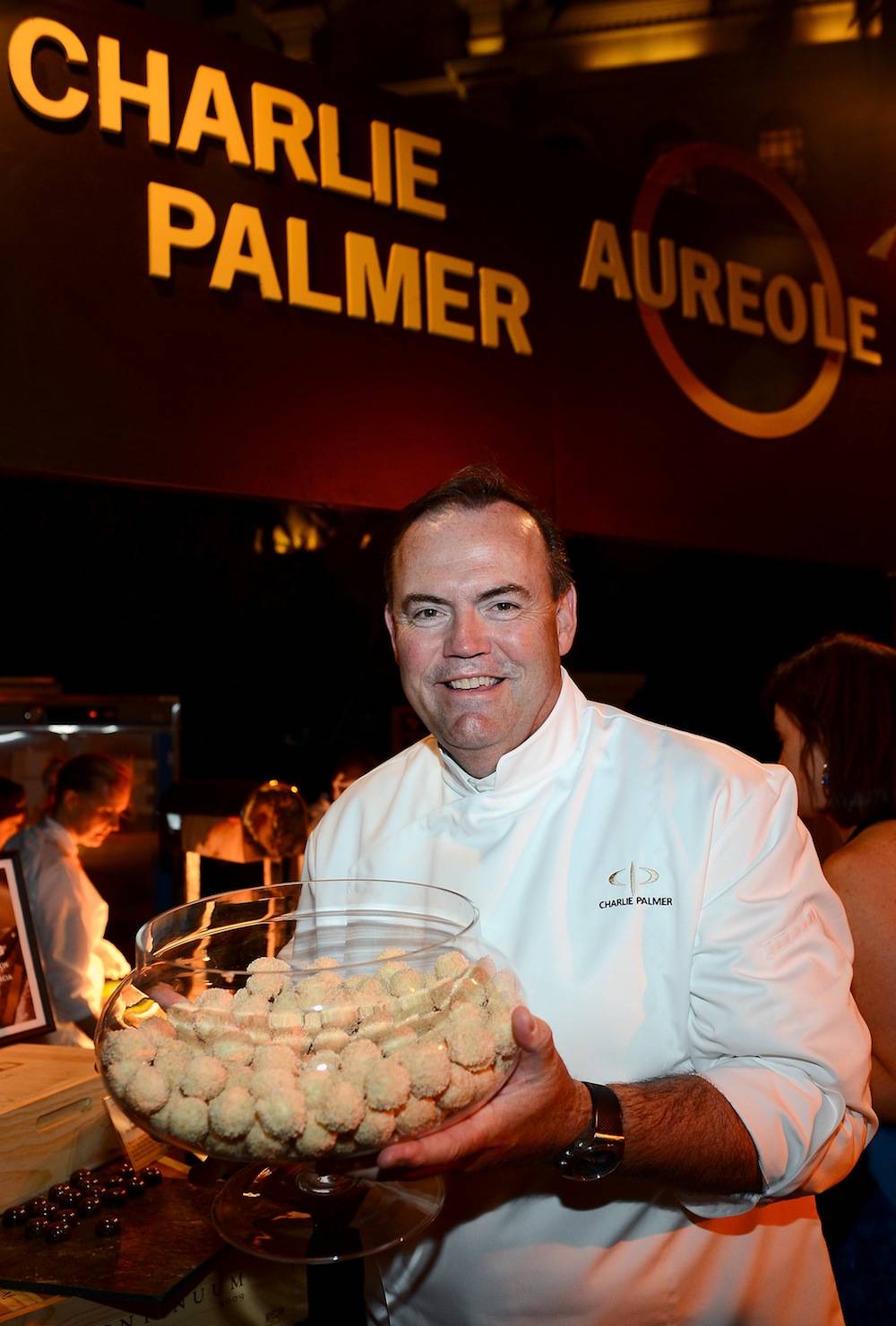 Grand Tasting At Vegas Uncork'd By Bon Appetit
Chef Charlie Palmer appears at Vegas Uncork'd by Bon Appetit's Grand Tasting. Photo: Ethan Miller/Getty Images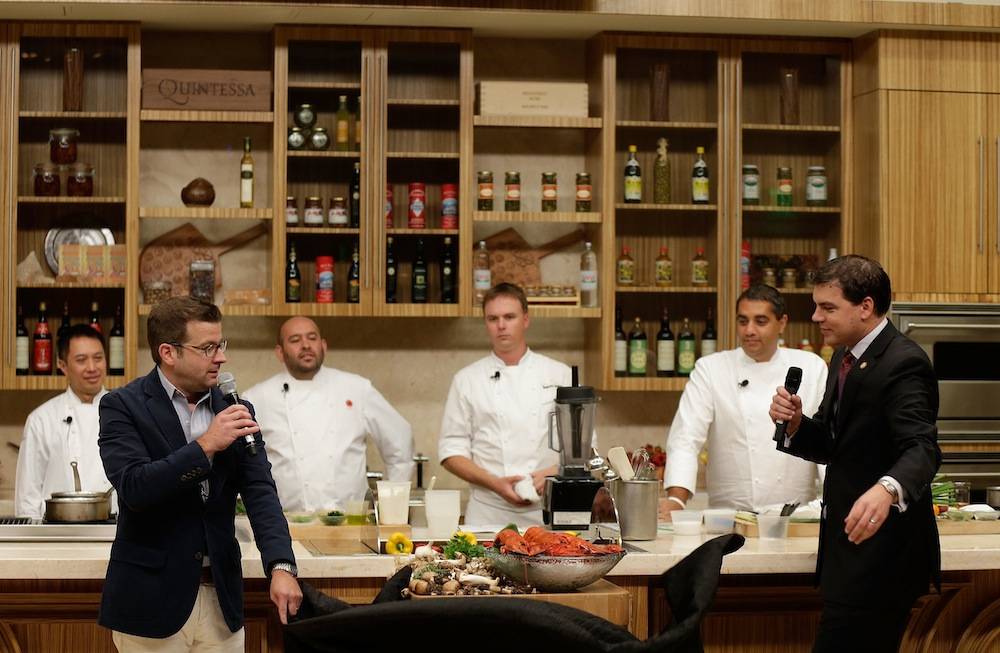 7th Annual Vegas Uncork'd by Bon Appetit
Sommeliers vs Chefs. Photo: Isaac Brekken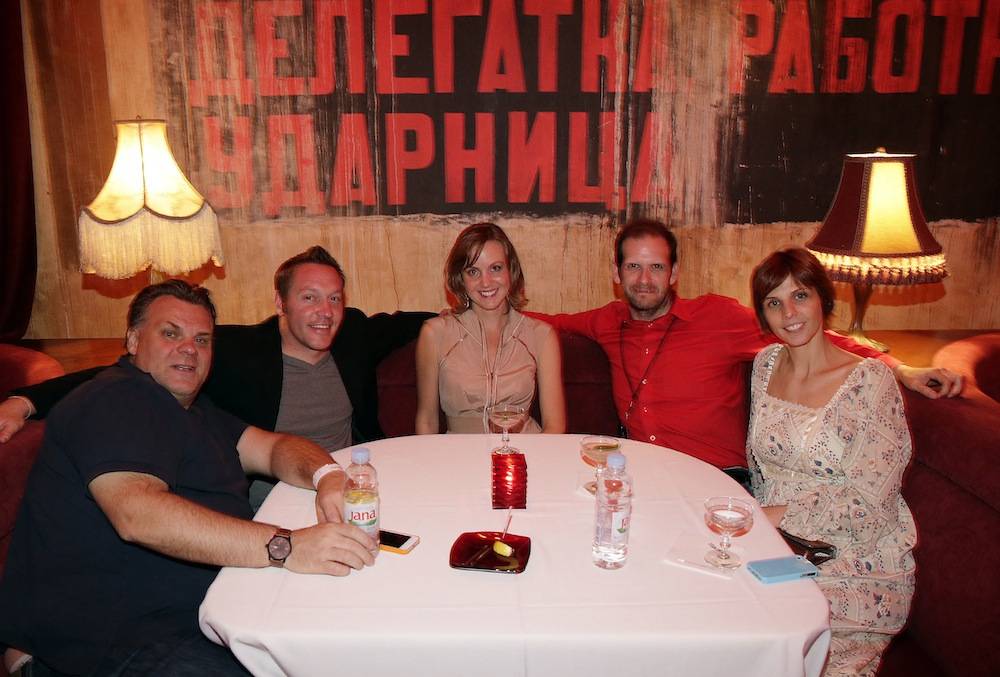 Francois Payard at Vodka & Caviar at Vegas Uncork'd_credit Isaac Brekken for Bon Appetit
Francois Payard at Vodka & Caviar at Vegas Uncork'd. Photo: Isaac Brekken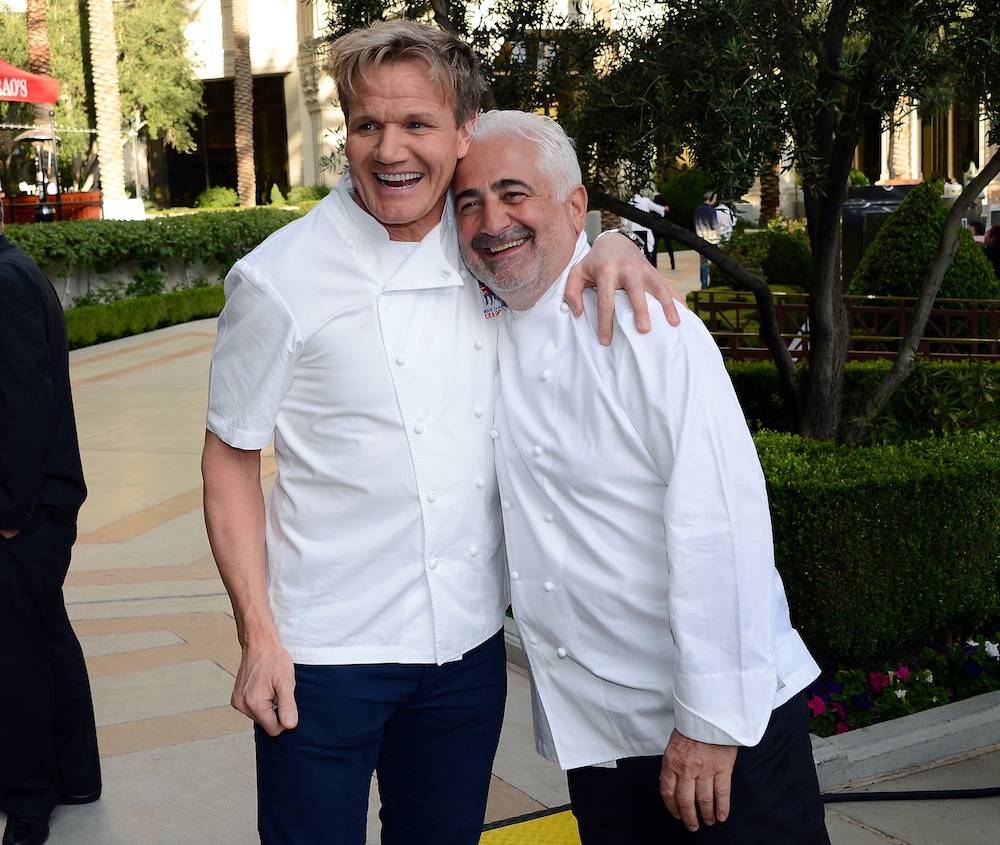 Grand Tasting At Vegas Uncork'd By Bon Appetit
Television personality and chef Gordon Ramsay (L) and chef Guy Savoy. Photo: Ethan Miller/Getty Images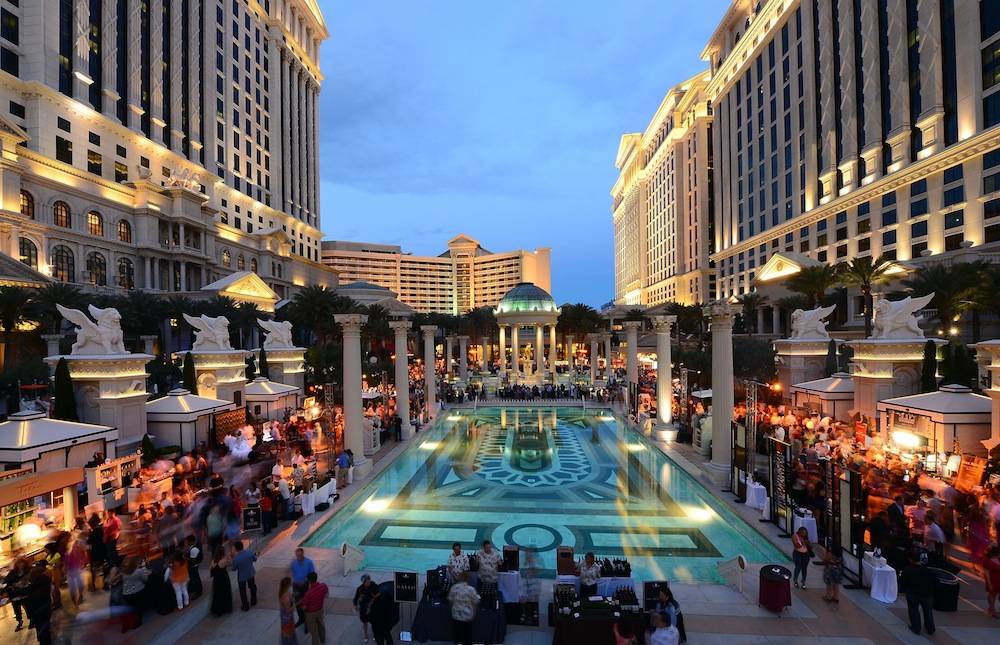 Grand Tasting At Vegas Uncork'd By Bon Appetit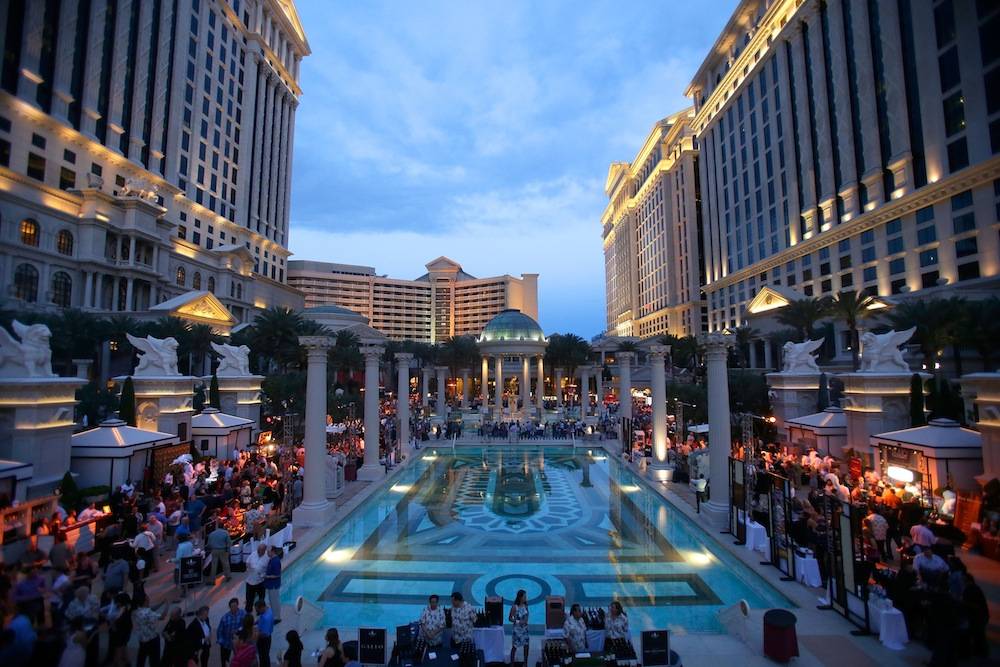 7th Annual Vegas Uncork'd by Bon Appetit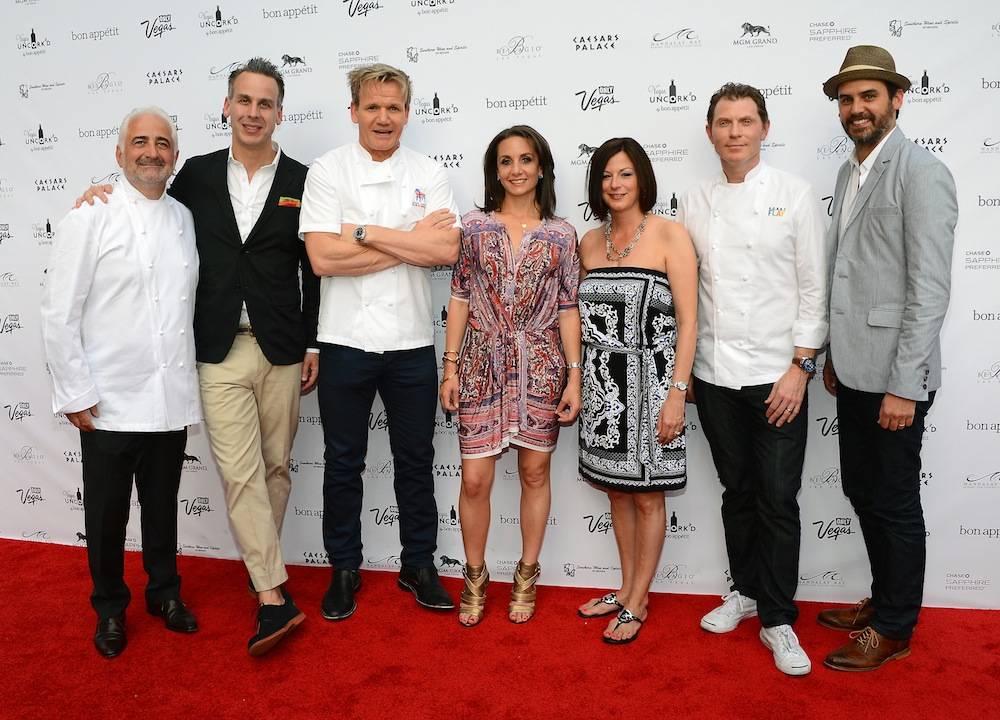 Grand Tasting At Vegas Uncork'd By Bon Appetit
Chef Guy Savoy, Editor-in-Chief of Bon Appetit Magazine Adam Rapoport, television personality and chef Gordon Ramsay, Vice President and Publisher of…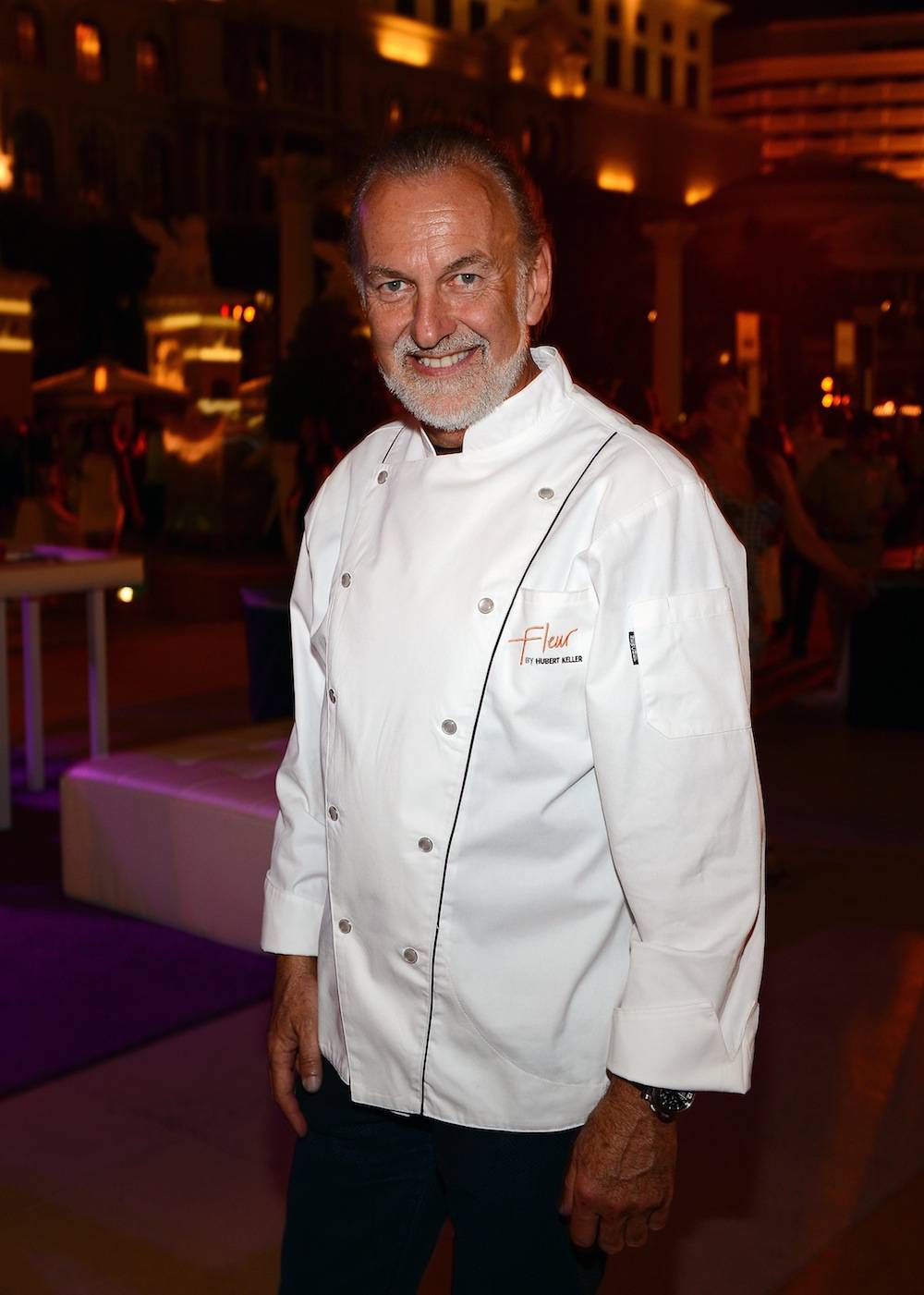 Grand Tasting At Vegas Uncork'd By Bon Appetit
Chef Hubert Keller appears at Vegas Uncork'd by Bon Appetit's Grand Tasting event at Caesars Palace. Photo: Ethan Miller/Getty Images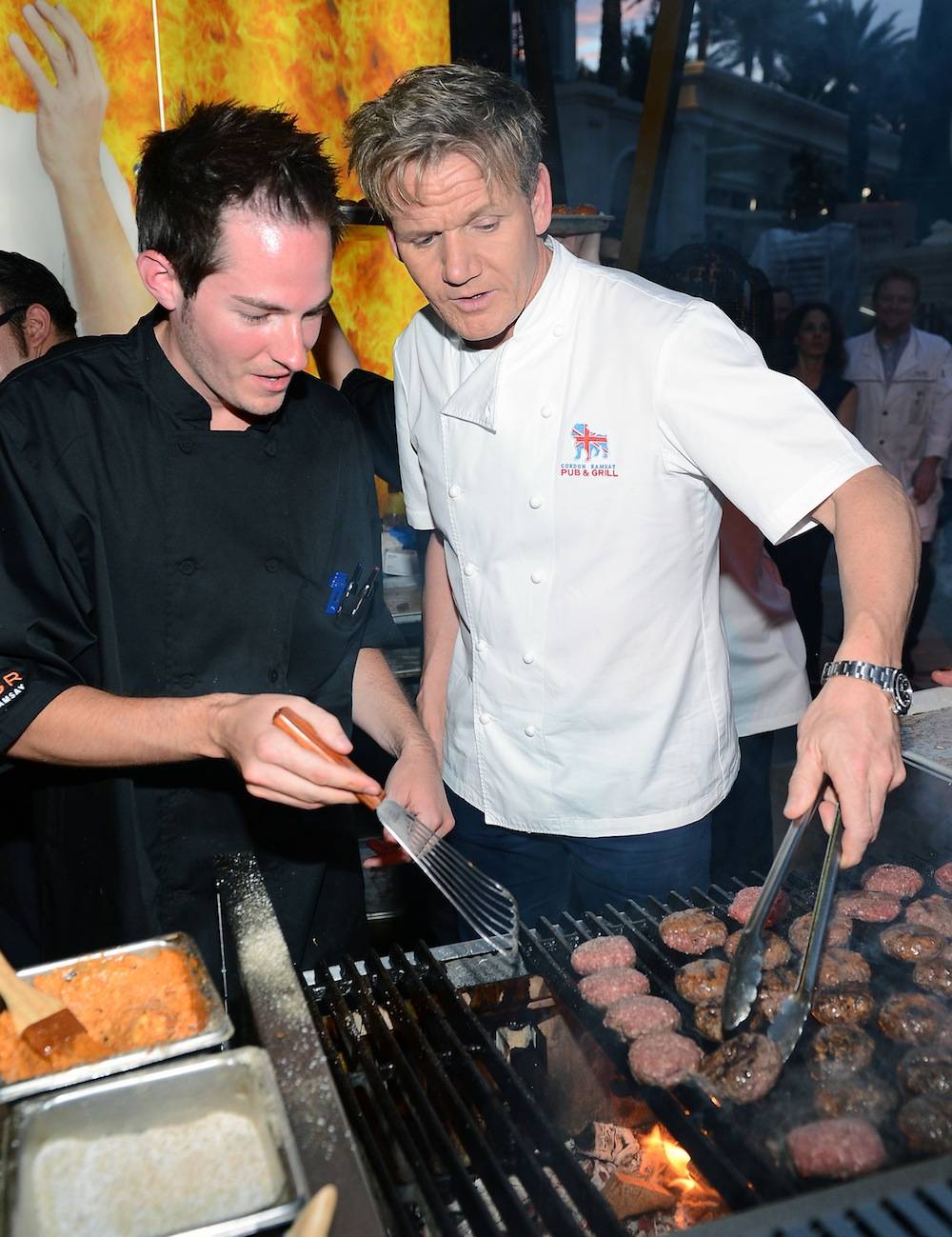 Grand Tasting At Vegas Uncork'd By Bon Appetit
Joe Wilkins (L) and television personality and chef Gordon Ramsay cook at the Gordon Ramsay BurGR booth at Vegas Uncork'd by Bon Appetit's Grand Tasti…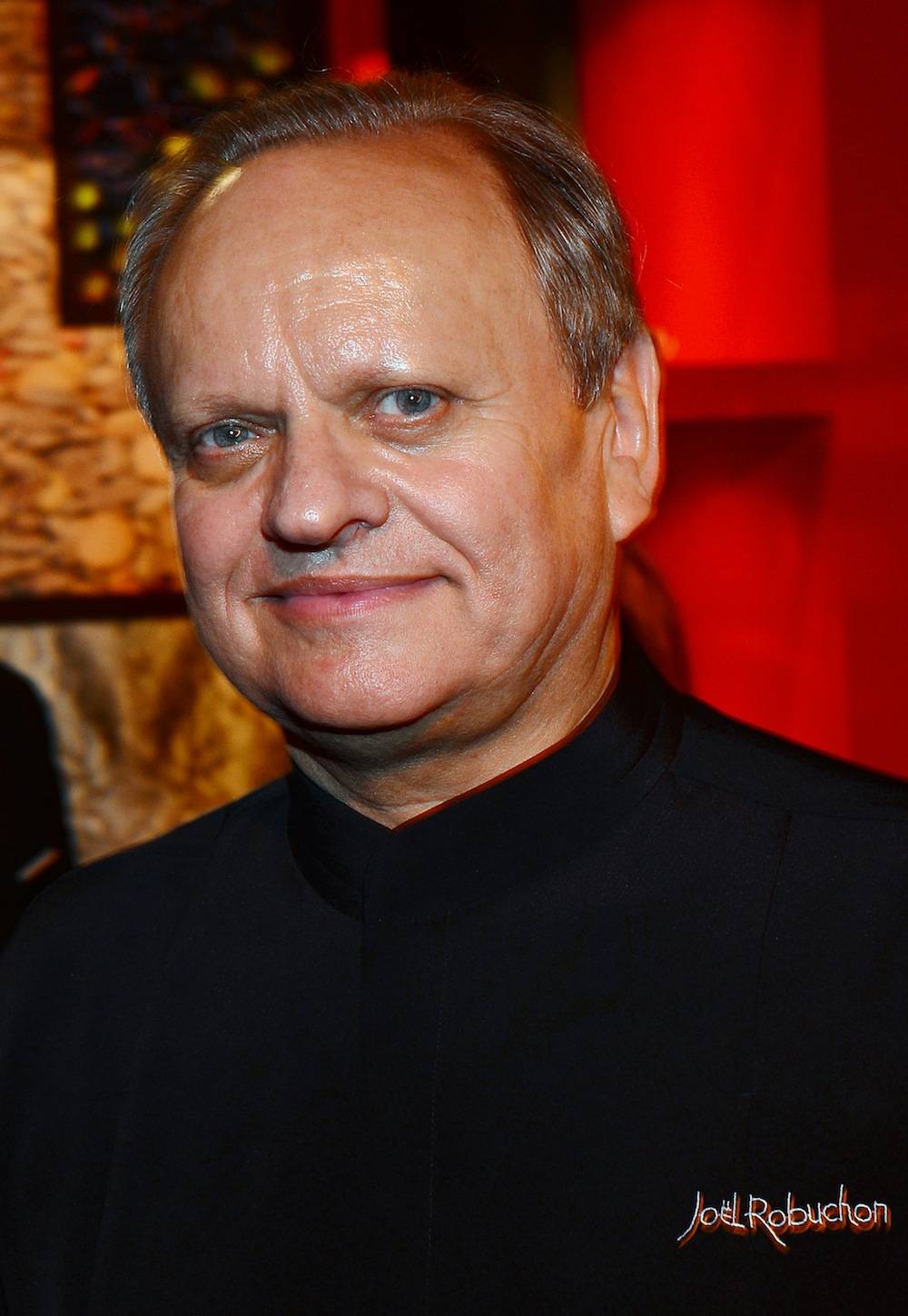 Grand Tasting At Vegas Uncork'd By Bon Appetit
Chef Joel Robuchon appears at Vegas Uncork'd. Photo: Ethan Miller/Getty Images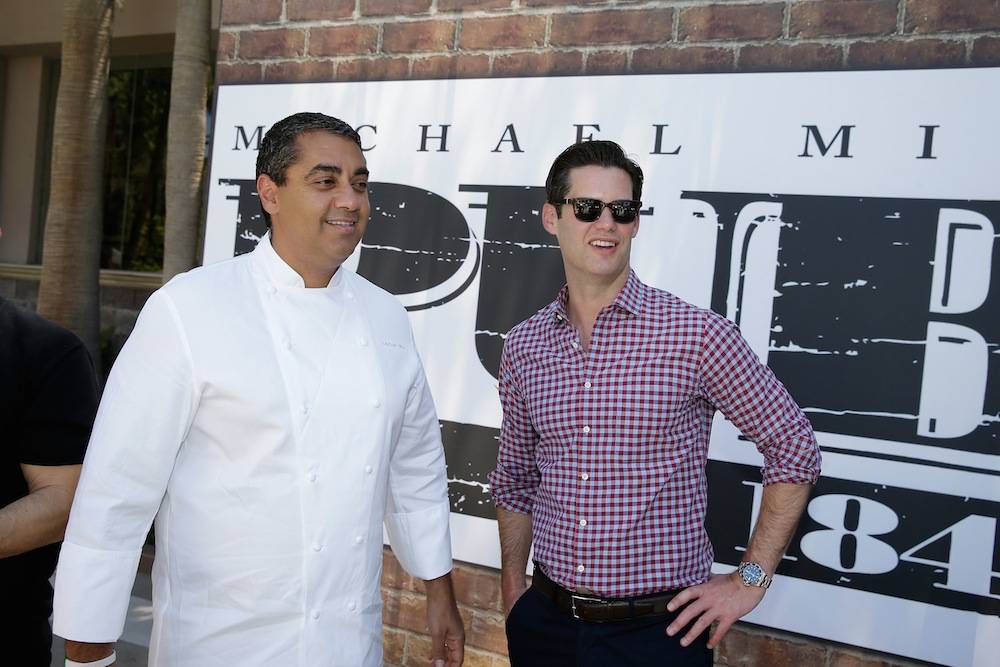 7th Annual Vegas Uncork'd by Bon Appetit
Chef Michael Mina cooks poolside. Photo: Isaac Brekken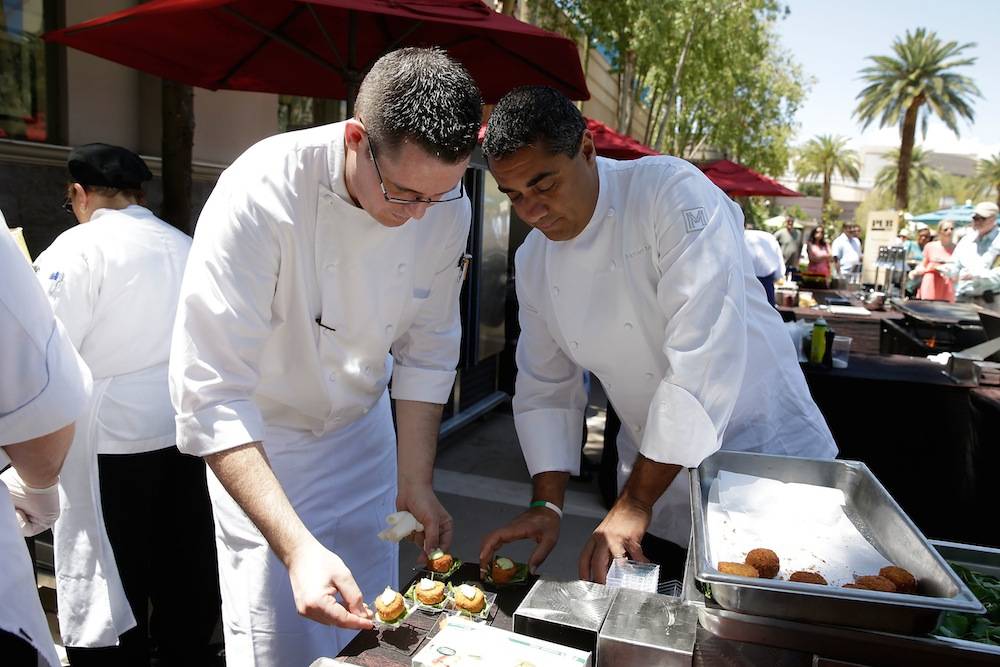 7th Annual Vegas Uncork'd by Bon Appetit
Chef Michael Mina cooks poolside. Photo: Isaac Brekken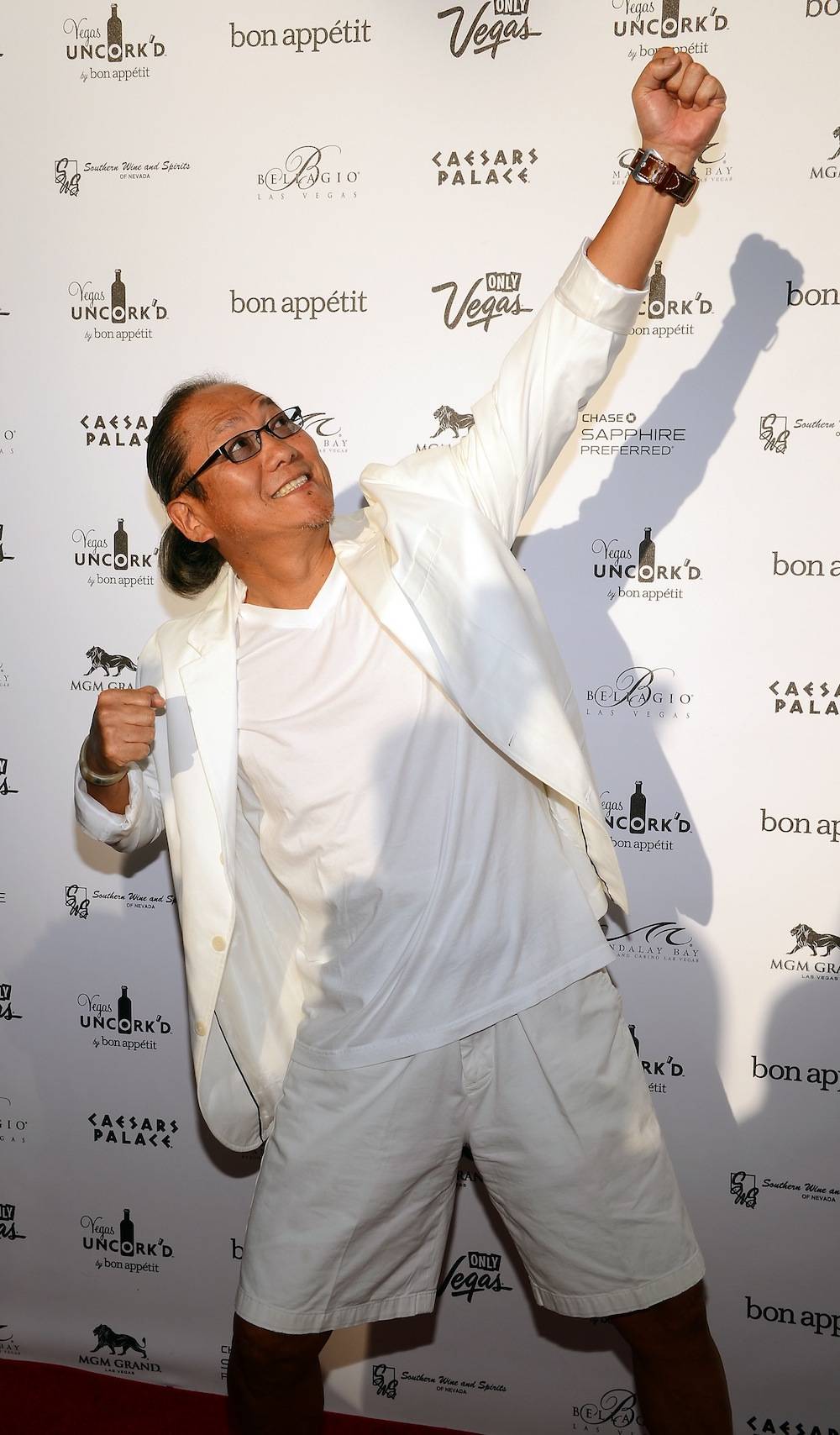 Grand Tasting At Vegas Uncork'd By Bon Appetit
Chef Masaharu Morimoto arrives at Vegas Uncork'd by Bon Appetit's Grand Tasting event at Caesars Palace. Photo: Ethan Miller/Getty Images
Grand Tasting At Vegas Uncork'd By Bon Appetit
Chefs Rick Moonen, Hubert Keller, Mary Sue Milliken, Charlie Palmer and Mike Minor arrive at Vegas Uncork'd by Bon Appetit's Grand Tasting event at Ca…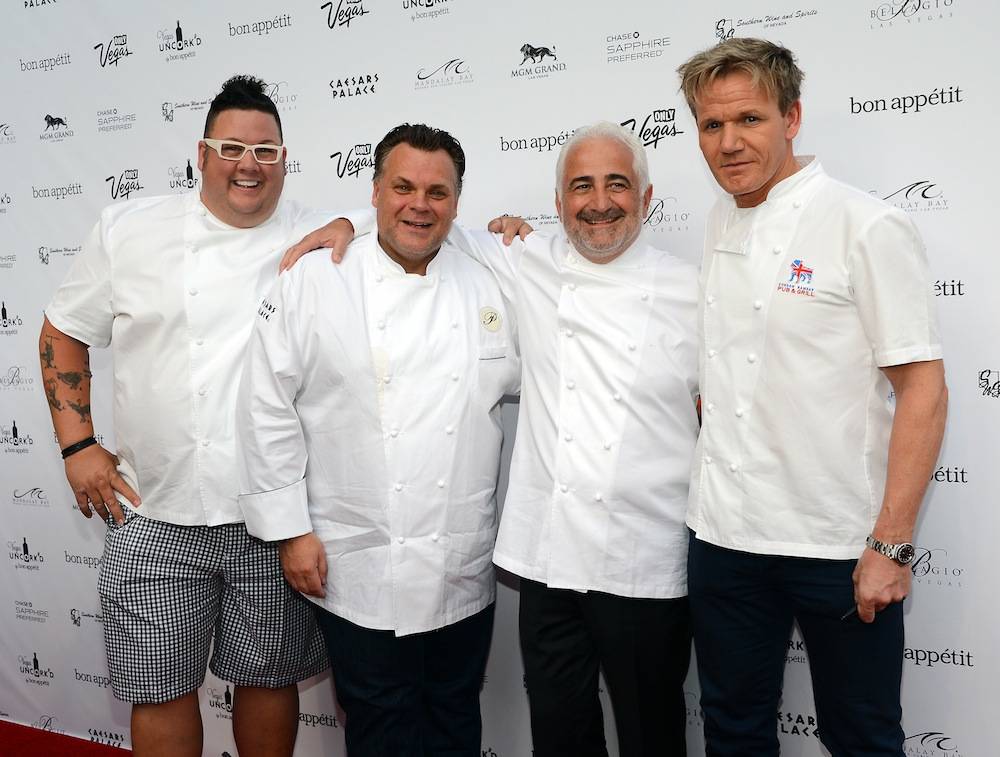 Grand Tasting At Vegas Uncork'd By Bon Appetit
Graham Elliot, Francois Payard, Guy Savoy and Gordon Ramsay at Vegas Uncork'd. Photo: Ethan Miller/Getty Images
Subscribe to discover the best kept secrets in your city