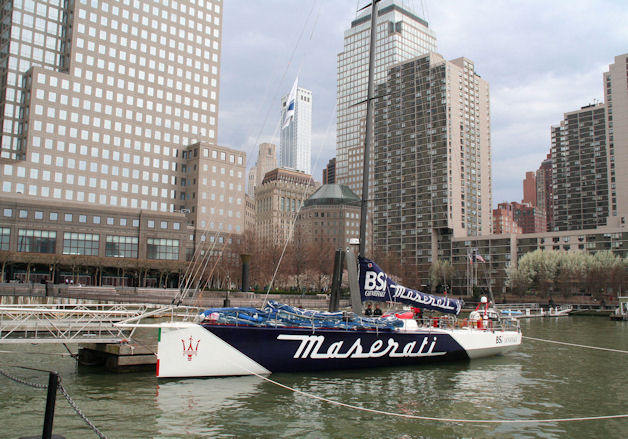 The racing yacht VOR70 Maserati finished its run from Miami to New York and spent a few days in Manhattan's North Cove Marina, right outside the World Financial Center.
The 70-foot, carbon-fiber monohull contested under a different moniker in the 2008 Volvo Ocean Race, but after an overhaul adjusting its weight distribution (to 10 percent lighter), it was reintroduced with Maserati as its official sponsor.
The VOR70 Maserati is capable of traveling 40 knots under sail (46 miles per hour), and its most striking feature is that almost everything is made of carbon fiber—the wheels at the helm, the mast, the grinders and winches, and so on.
READ THE FULL STORY ON HAUTEYACHTS.COM
Subscribe to discover the best kept secrets in your city